10. December 2018
EU Days in Georgia
EU Days in Georgia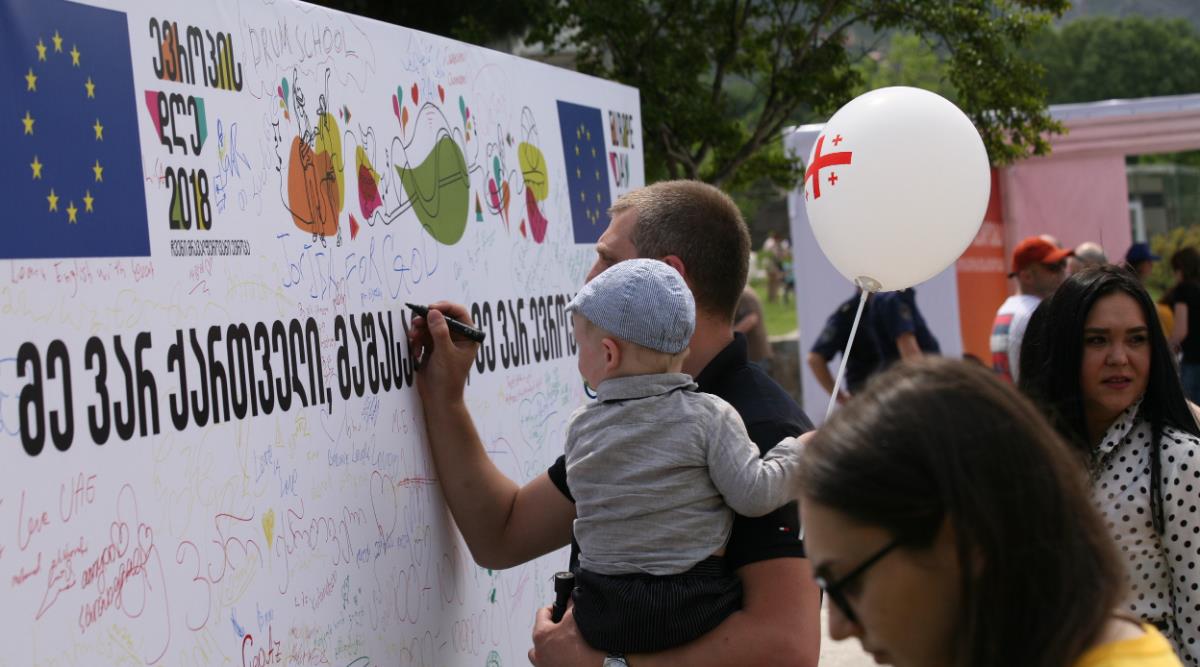 In November 2018, ConcierGE Tbilisi successfully completed a seven-month project: EU days in Georgia, implemented by the European Union Delegation (EUD) in Georgia.
The EUD wanted to organize a public celebration by creating Europe Days in Tbilisi and six regional cities, namely Batumi, Kutaisi, Lagodekhi, Marneuli, Akhaltsikhe and Zugdidi.
Following the guidelines given by the EUD, through May-November 2018, ConcierGE Tbilisi set up a European Village in six Georgian cities, featuring tents representing EU countries and displaying useful information, a special cultural program and an intense and interesting entertainment program for children and youth. ConcierGE Tbilisi was said to have prepared the best Food and Beverage Zone in the five-year history of the event, which was confirmed by the satisfaction displayed by visitors to the European Villages.
The first and biggest EU Day celebration took place on May 5th in Rike Park, Tbilisi. It was visited by over 16,000 people and so naturally required that ConcierGE Tbilisi undertake massive preparation works in terms of logistics and the cultural and entertainment program. The company fulfilled all its obligations to deliver a well-organized and well-structured event.
ConcierGE Tbilisi also ensured high quality photo and video footage of the events to generate interesting content for the client's Facebook and Instagram pages.
Overall, more than 40,000 people visited EU Day in Tbilisi and the six regional cities, once again proving the high interest in the event. The ConcierGE Tbilisi team's professionalism and smooth cooperation with the EUD guaranteed each event was executed successfully and that the client went away satisfied with the results.