Concierge Events
Concierge Tbilisi is the first event's planner offering Georgian market a hybrid format business virtual events, which successfully combine offline elements such as expos, product launch and performances thus creating a holistic online event experience for event attendees.
Our team works with you directly to translate your vision into a memorable and stylish event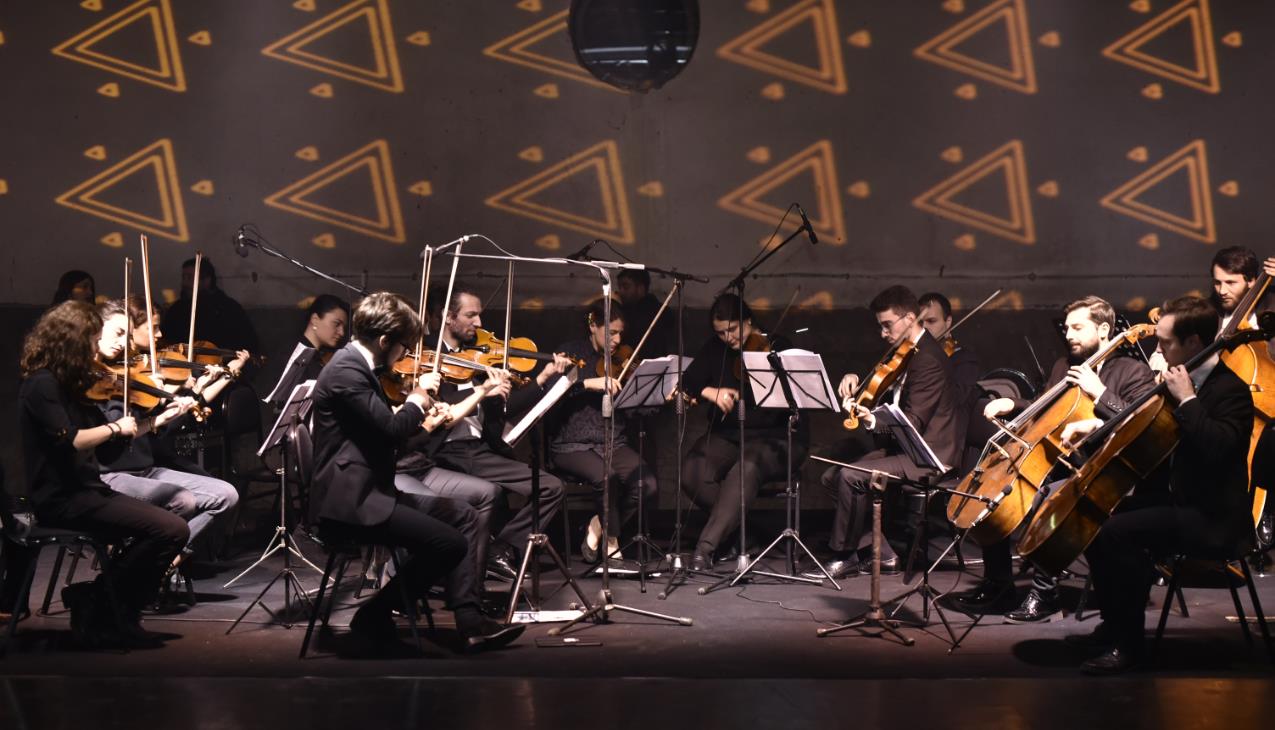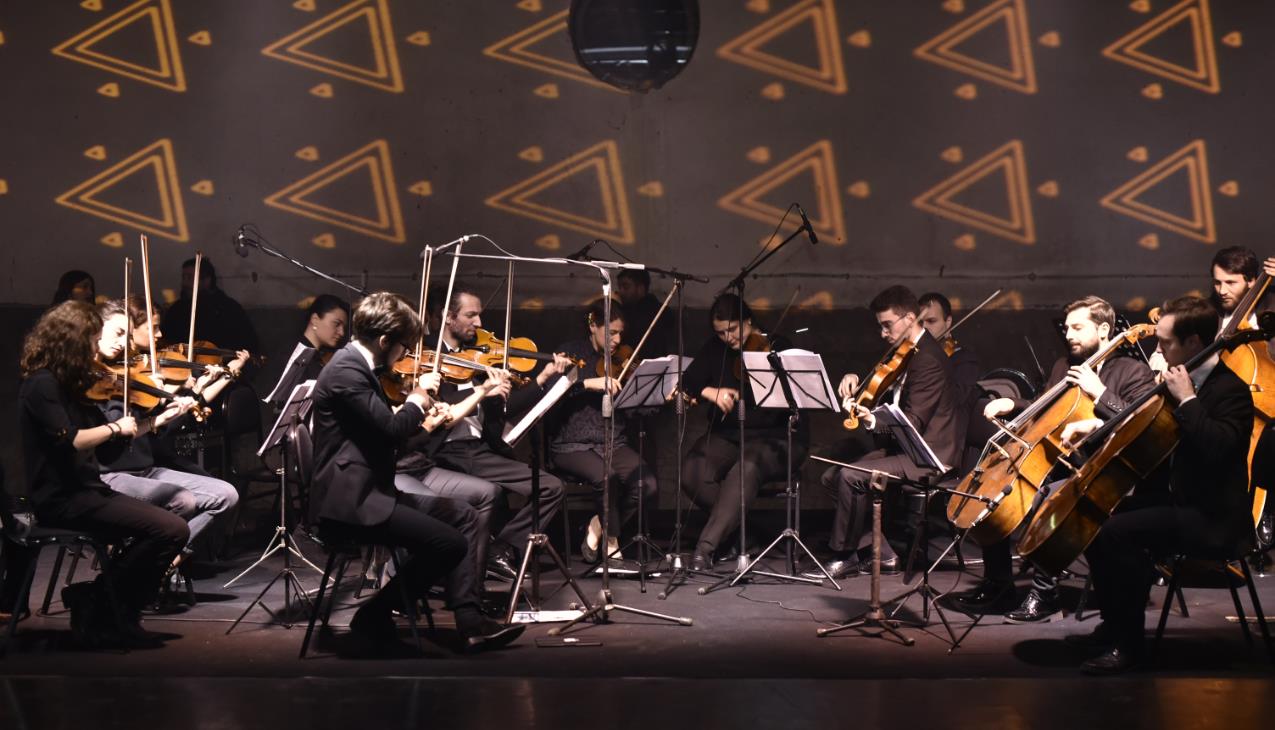 Concierge Tbilisi's inspirational and intelligent team designs bespoke events to meet your every need.
Our Services:
Theme & Tailored events
Any scale corporate events
Weddings, birthday parties & anniversaries
Fashion shows & exhibitions
Prime product/service launch events
CONCIERGE EVENTS
Concierge Events
We give you an opportunity to enjoy the luxury of custom-created design and concept, smooth management and consistent communication.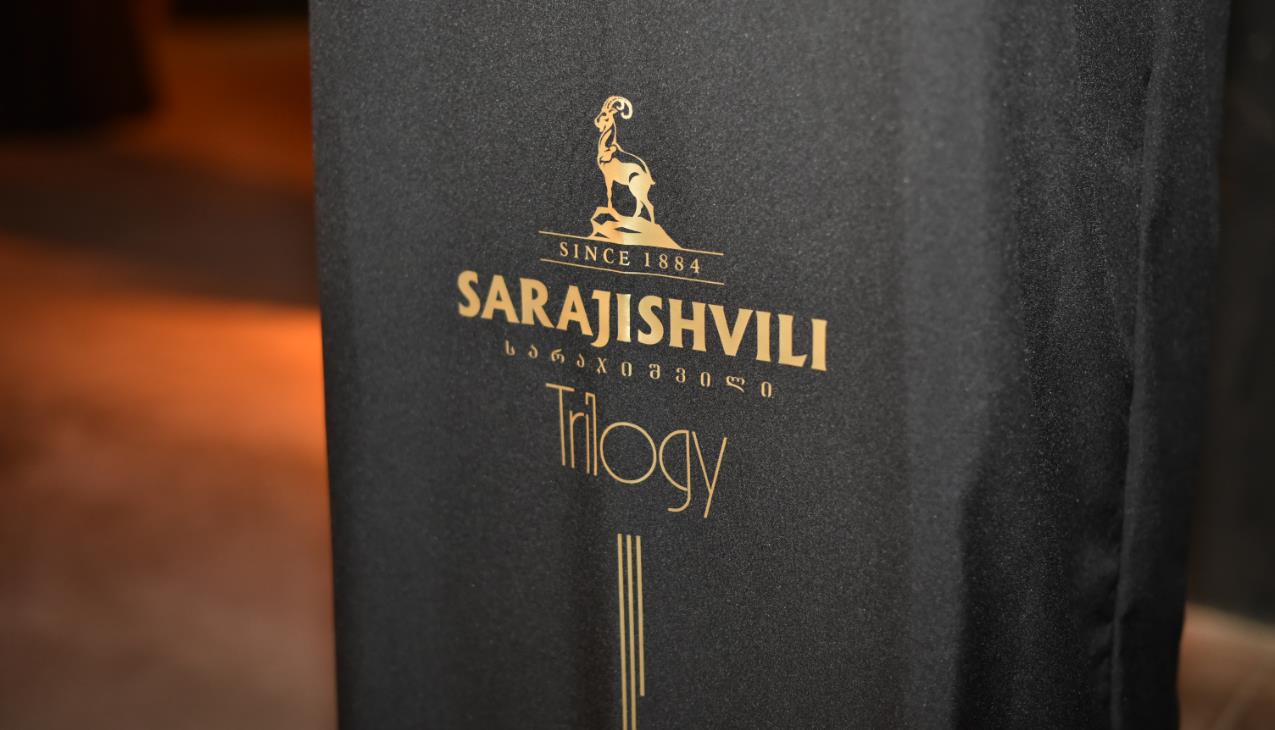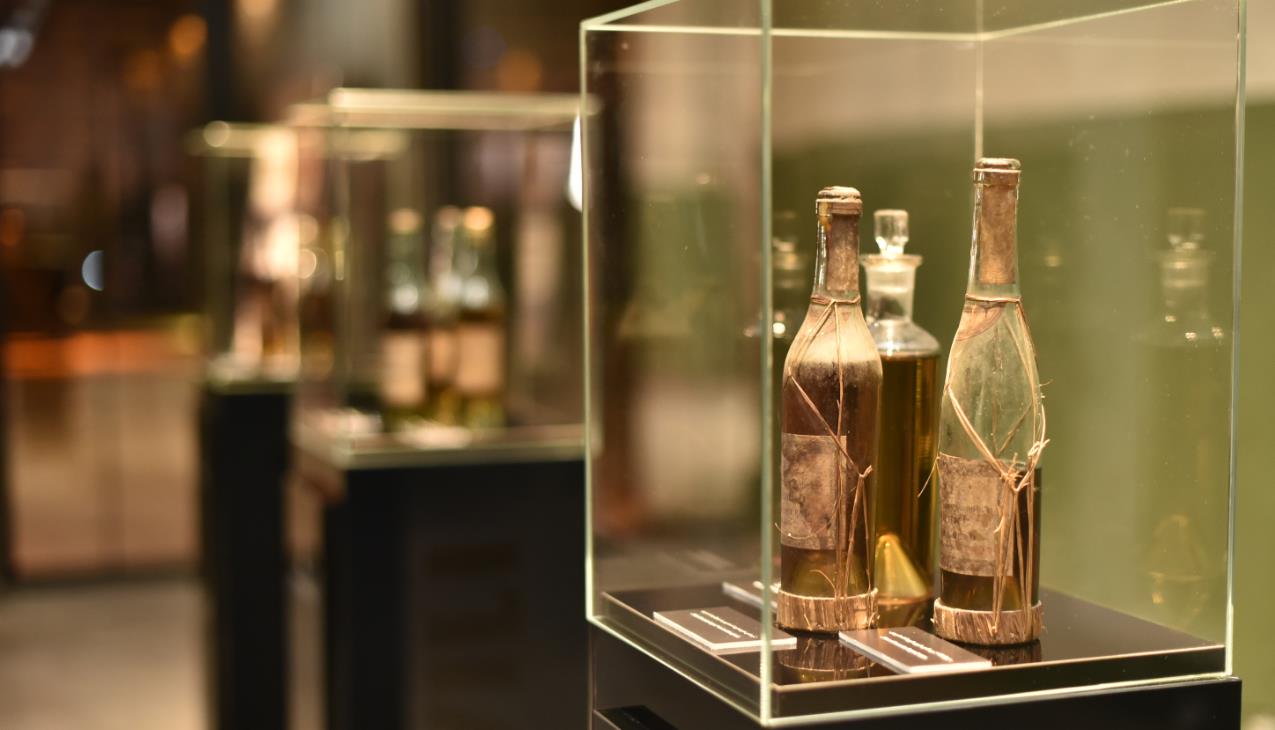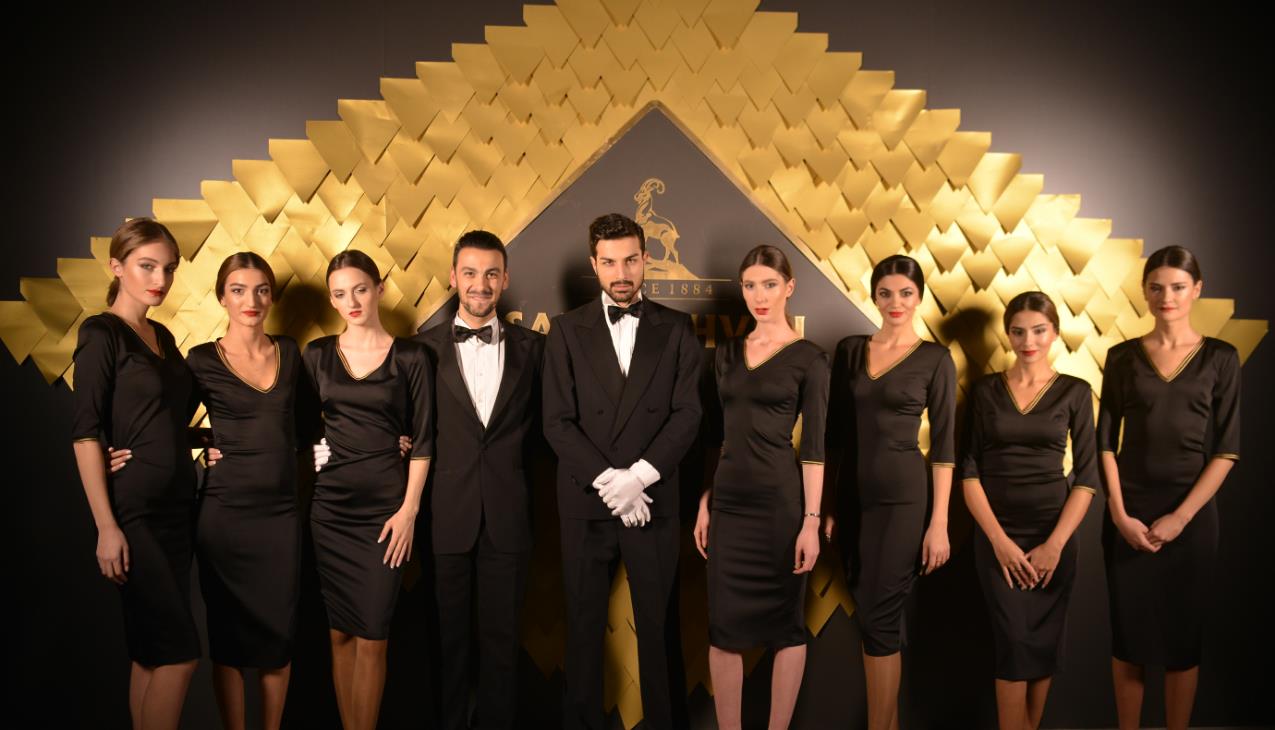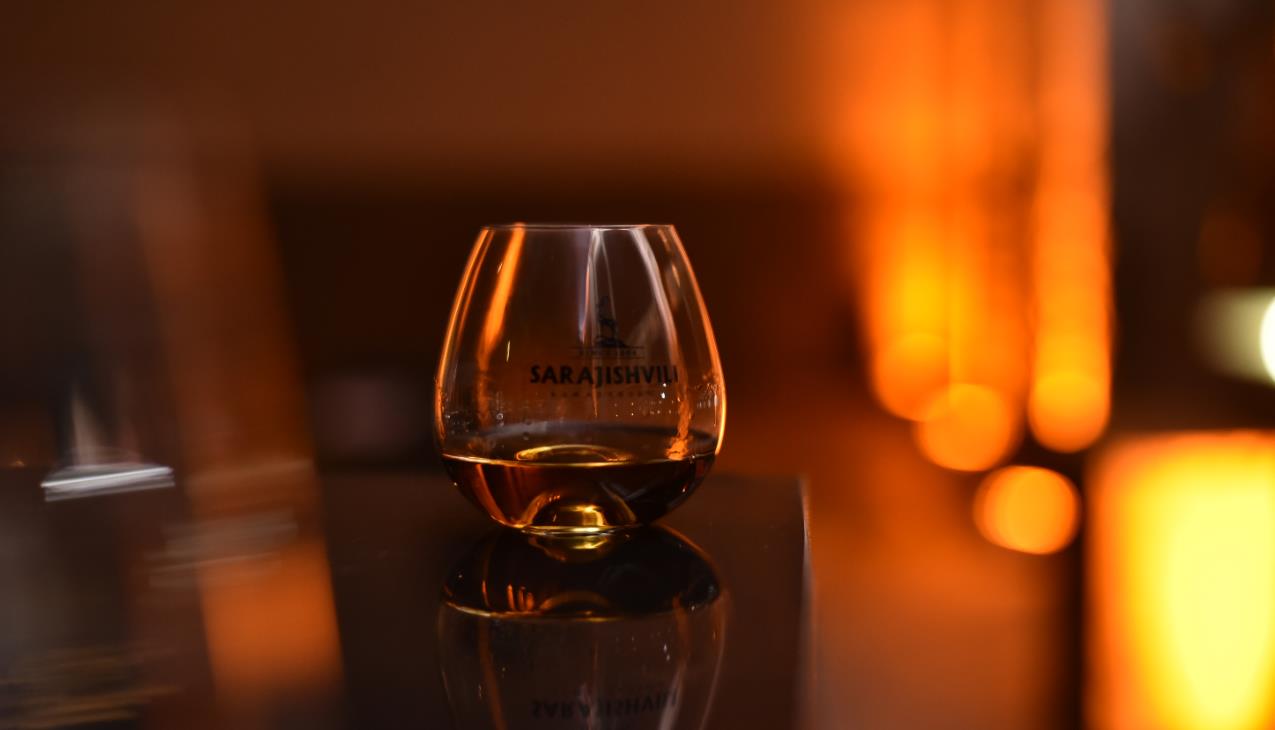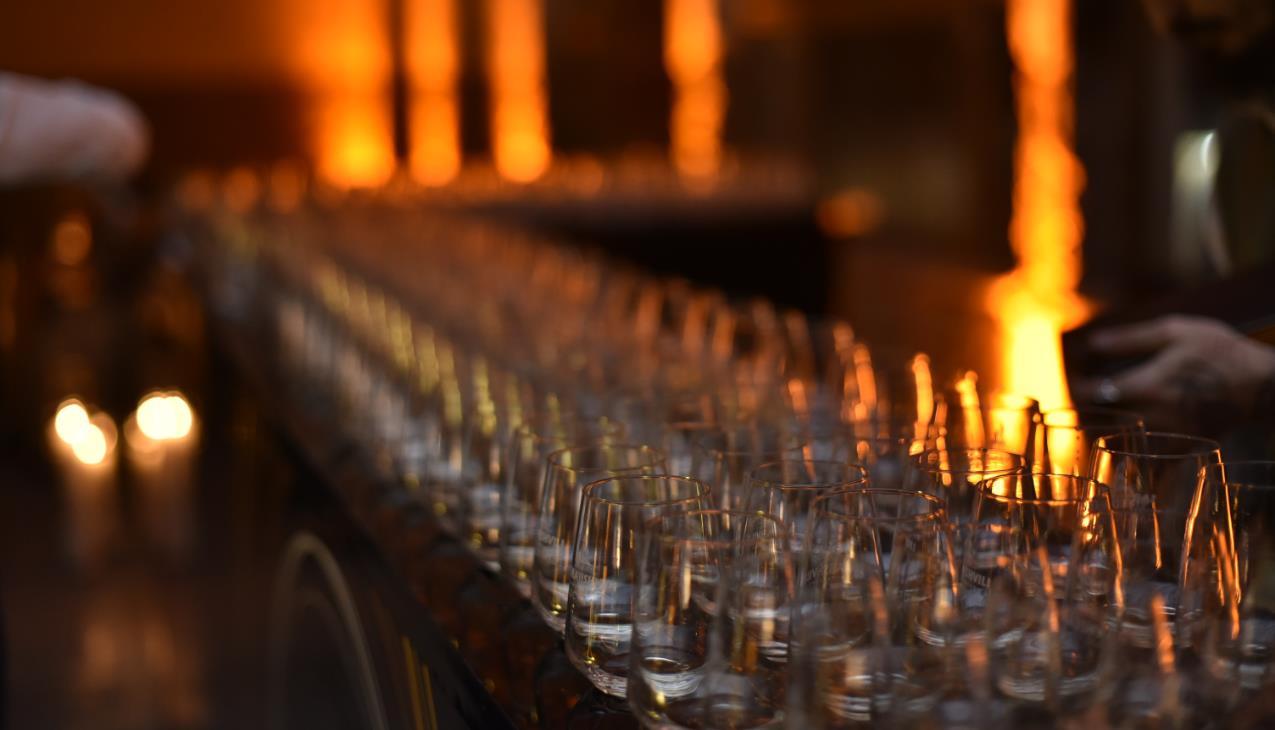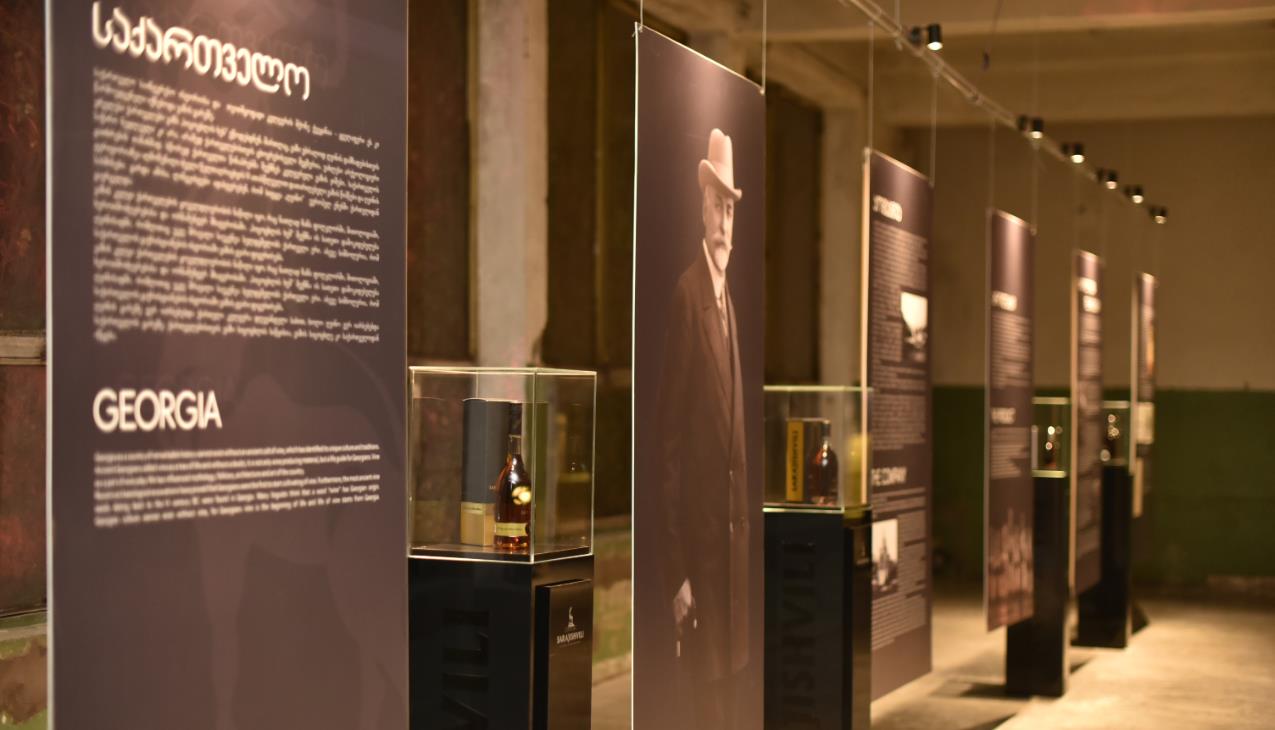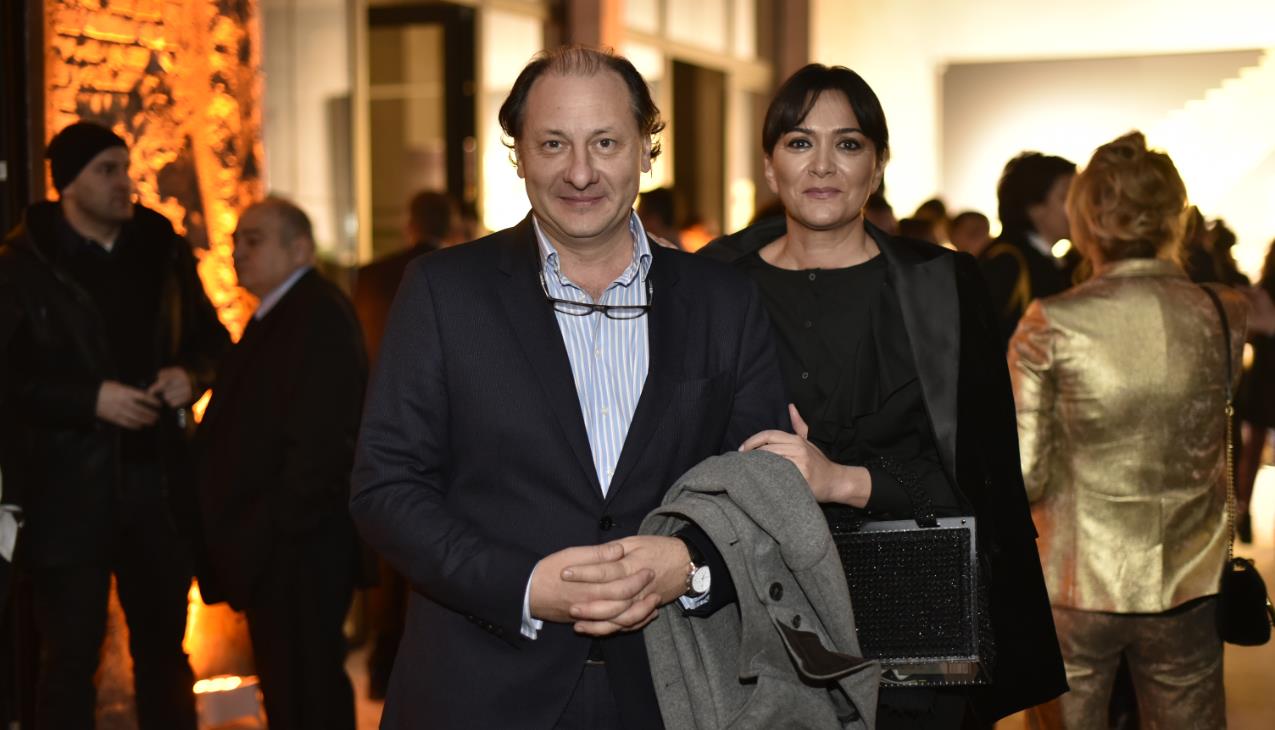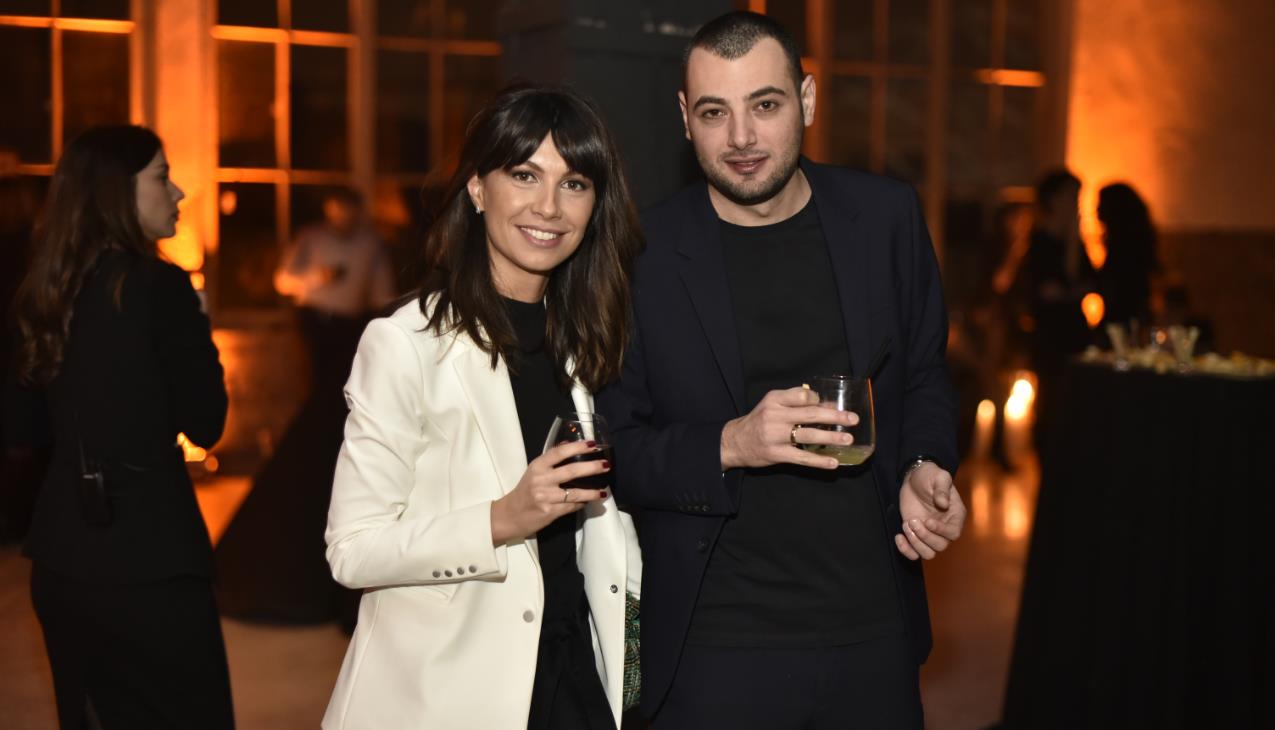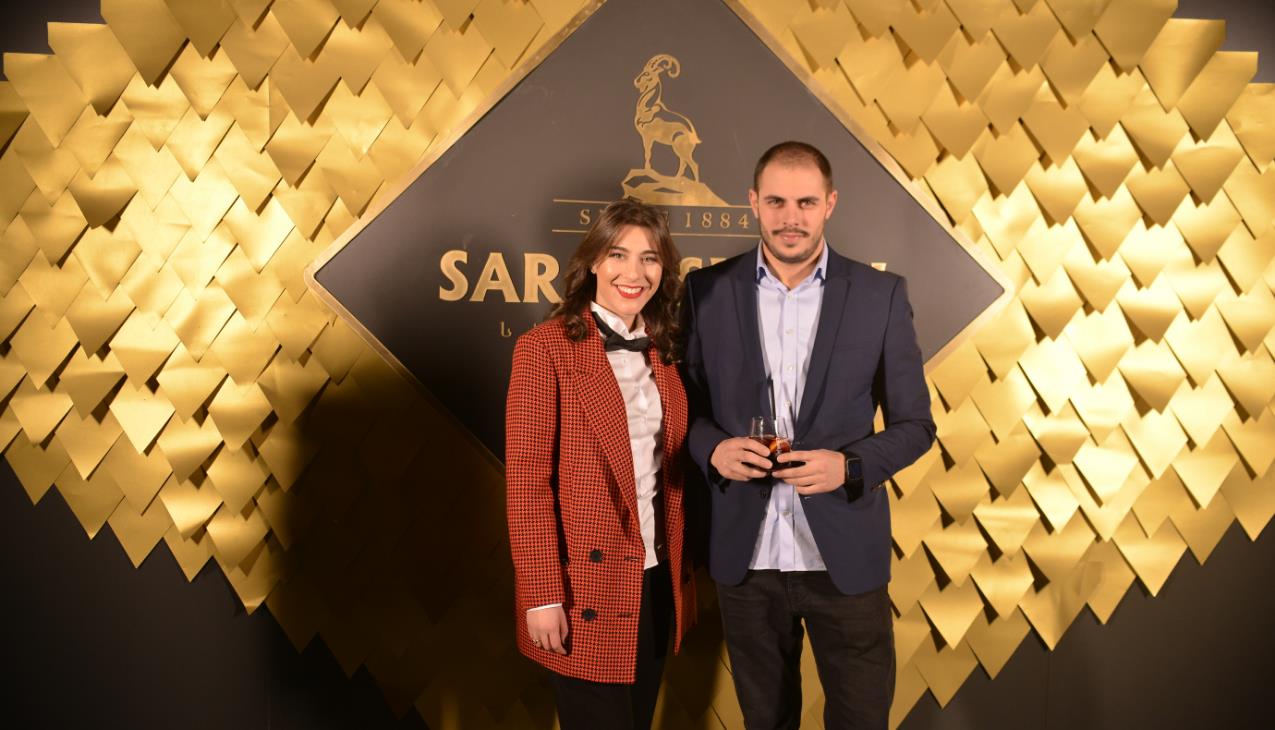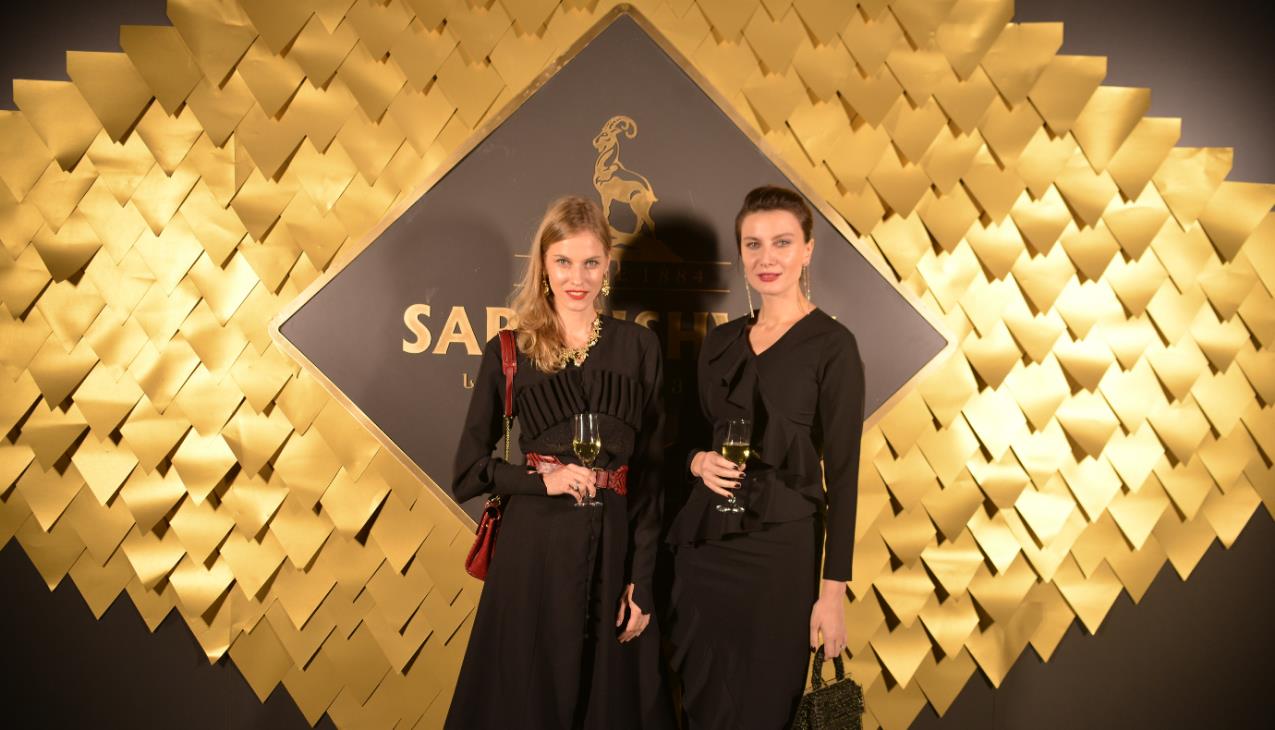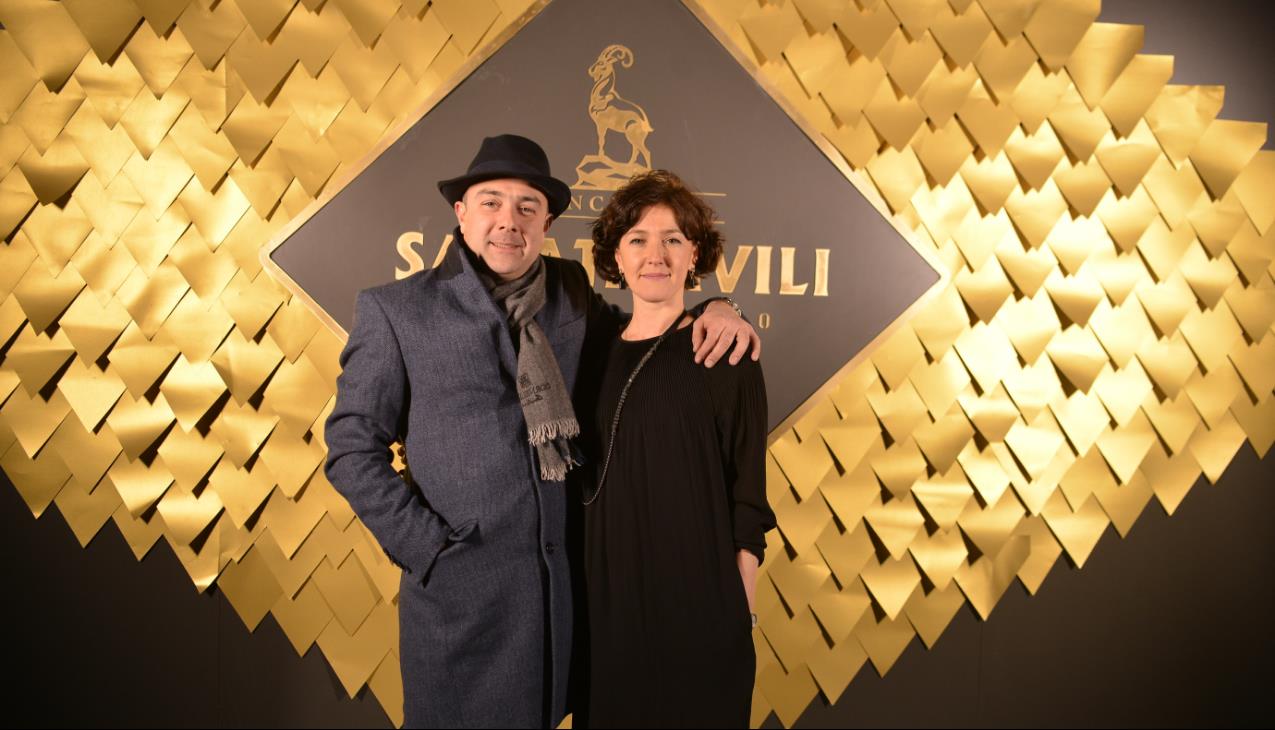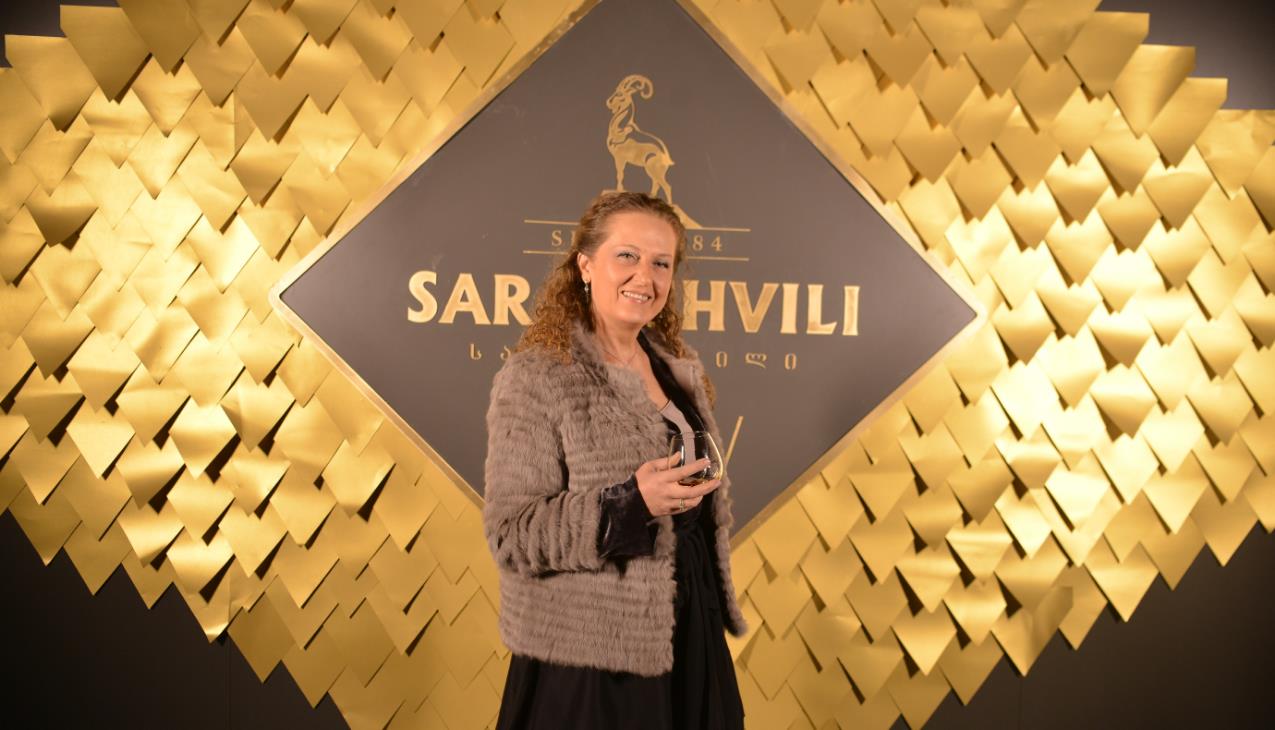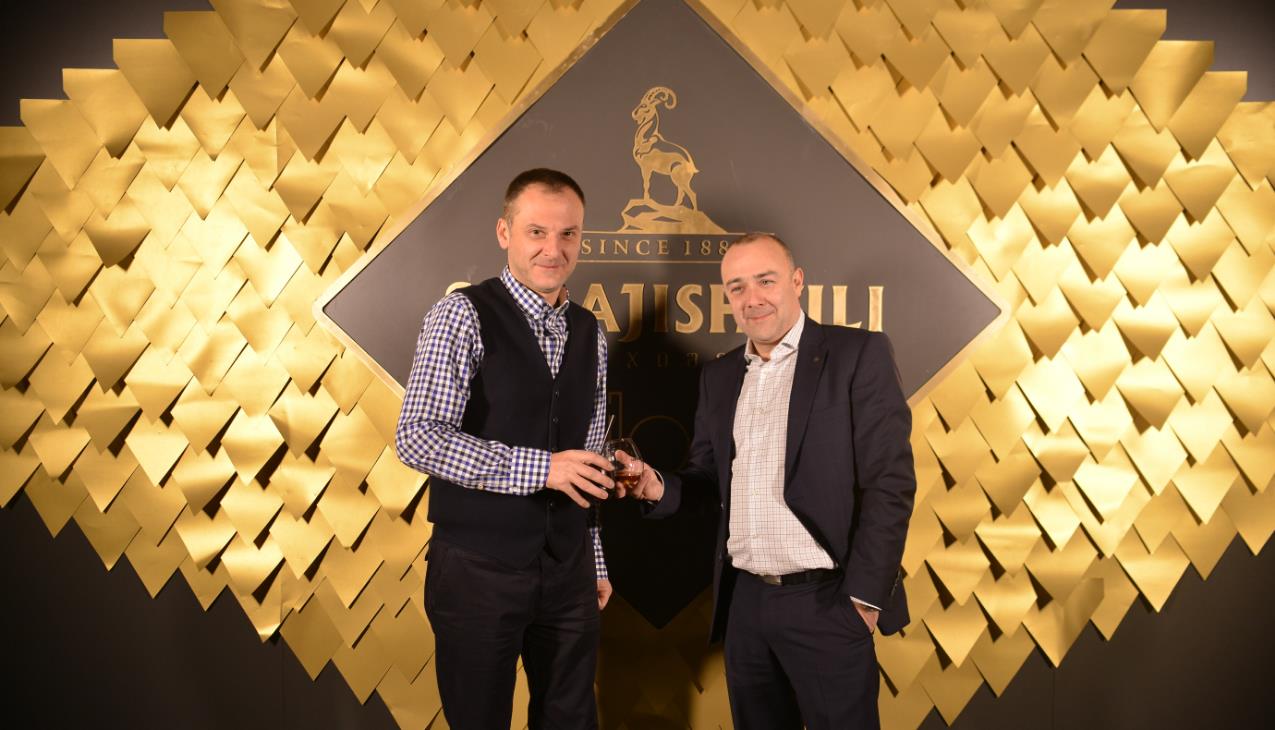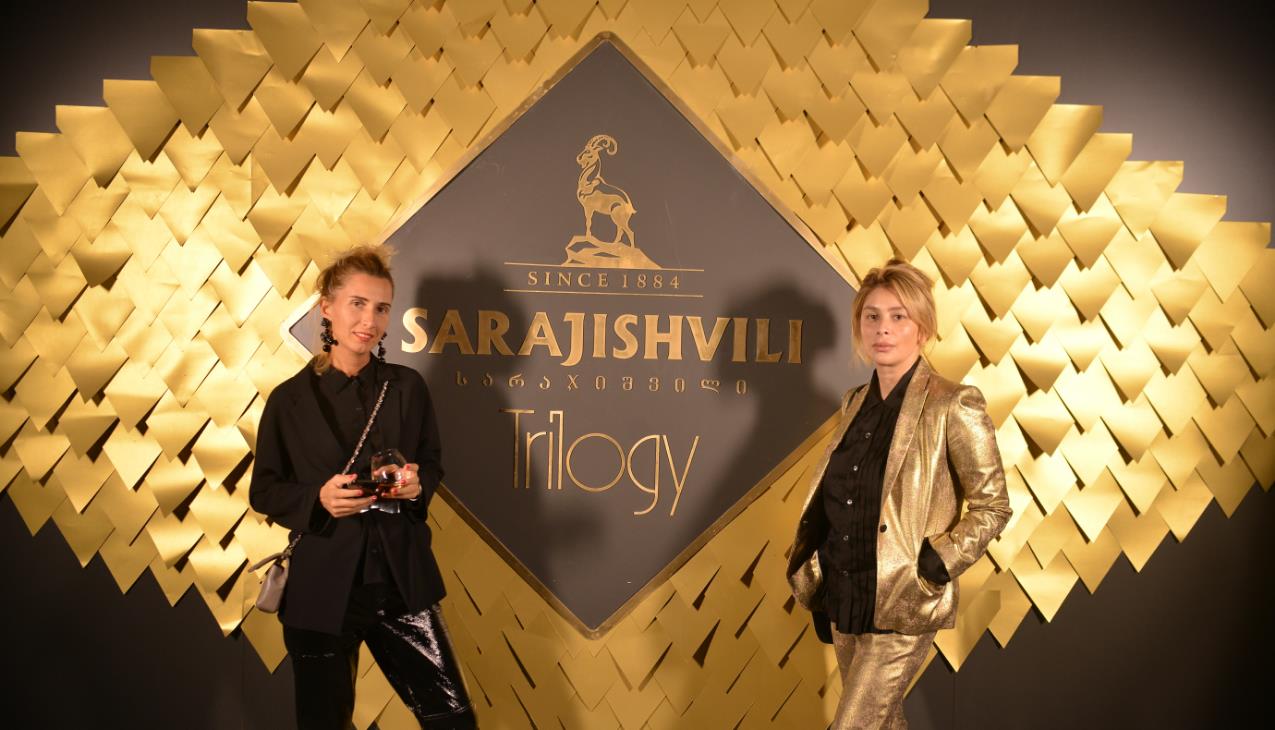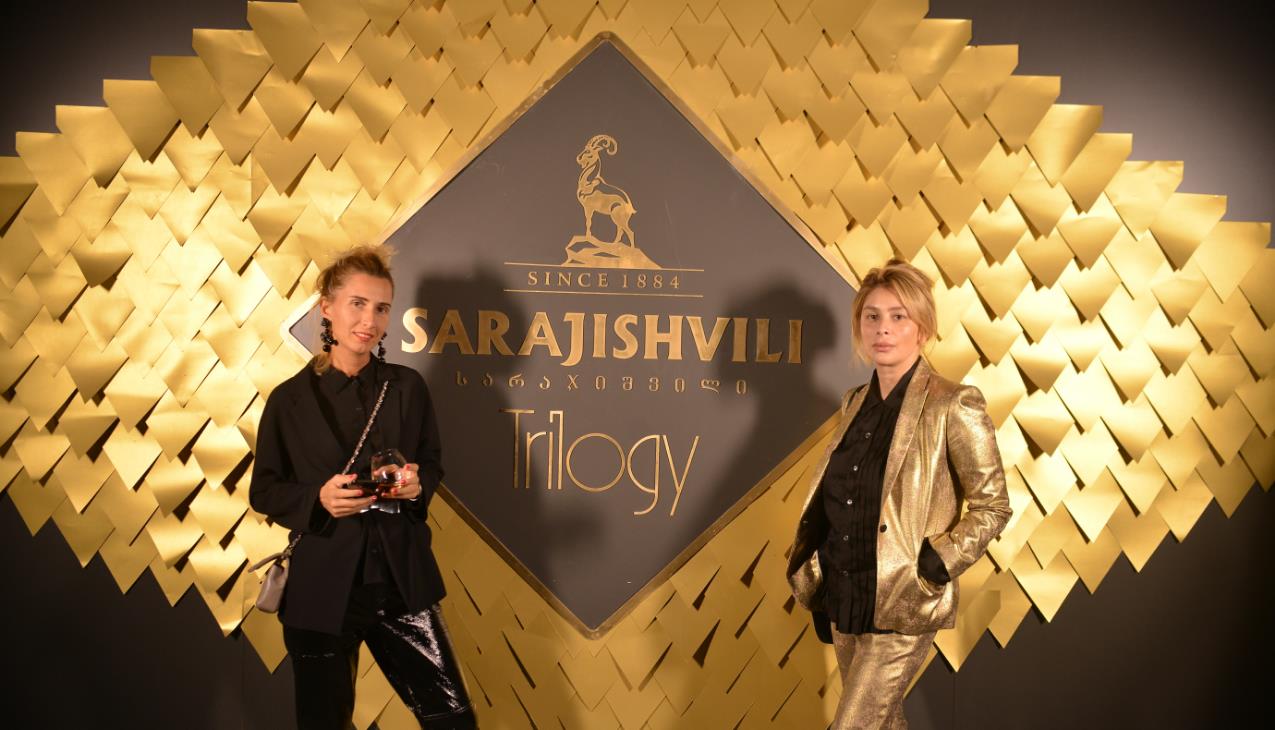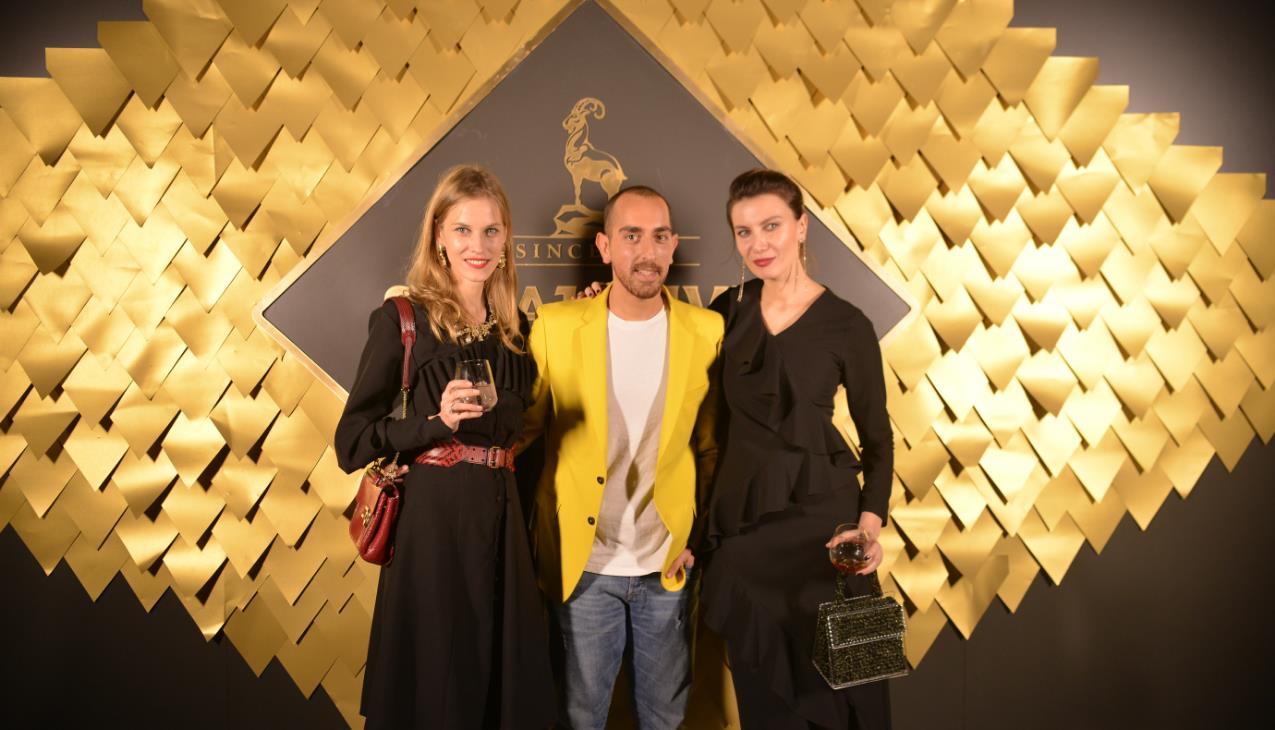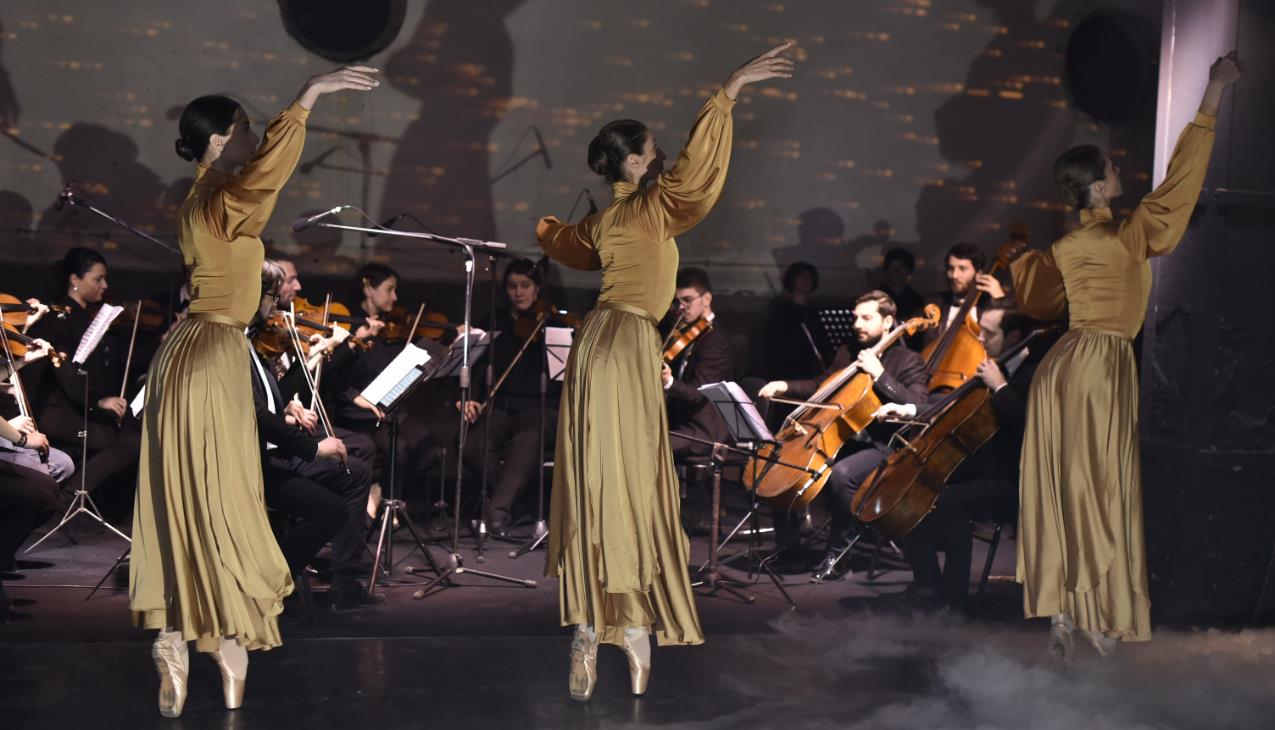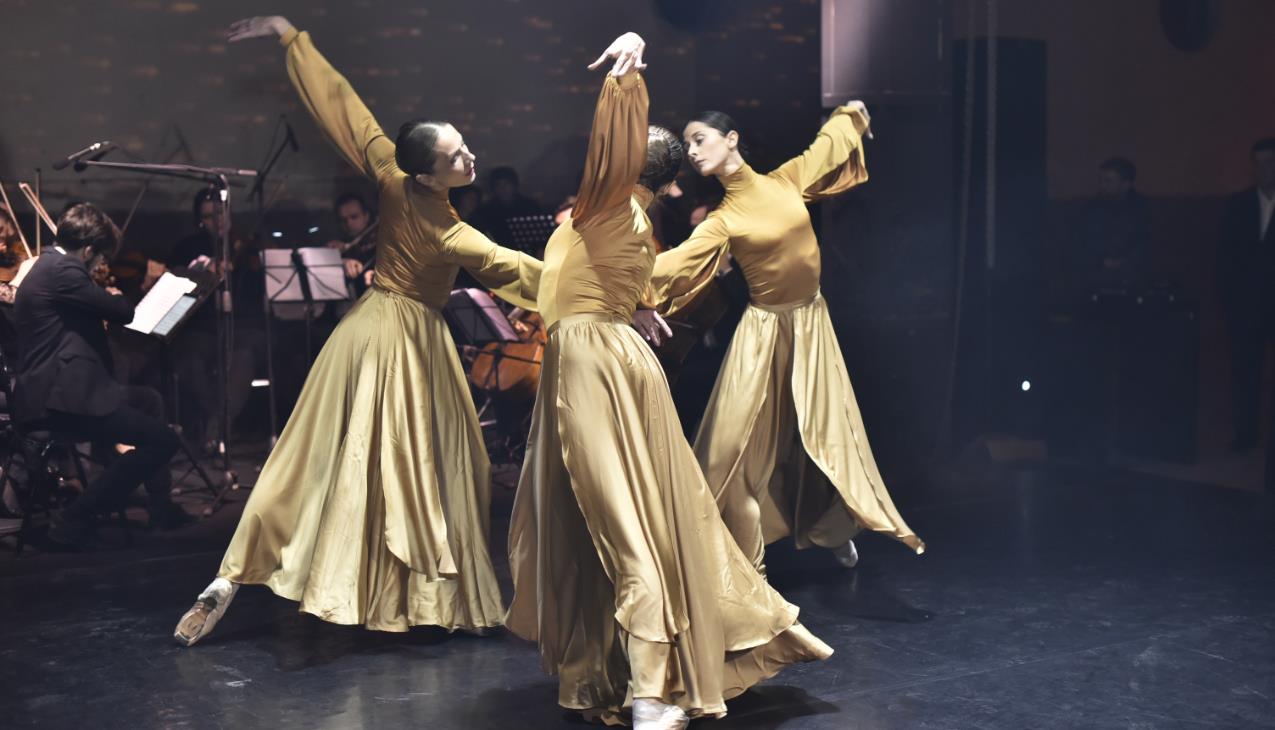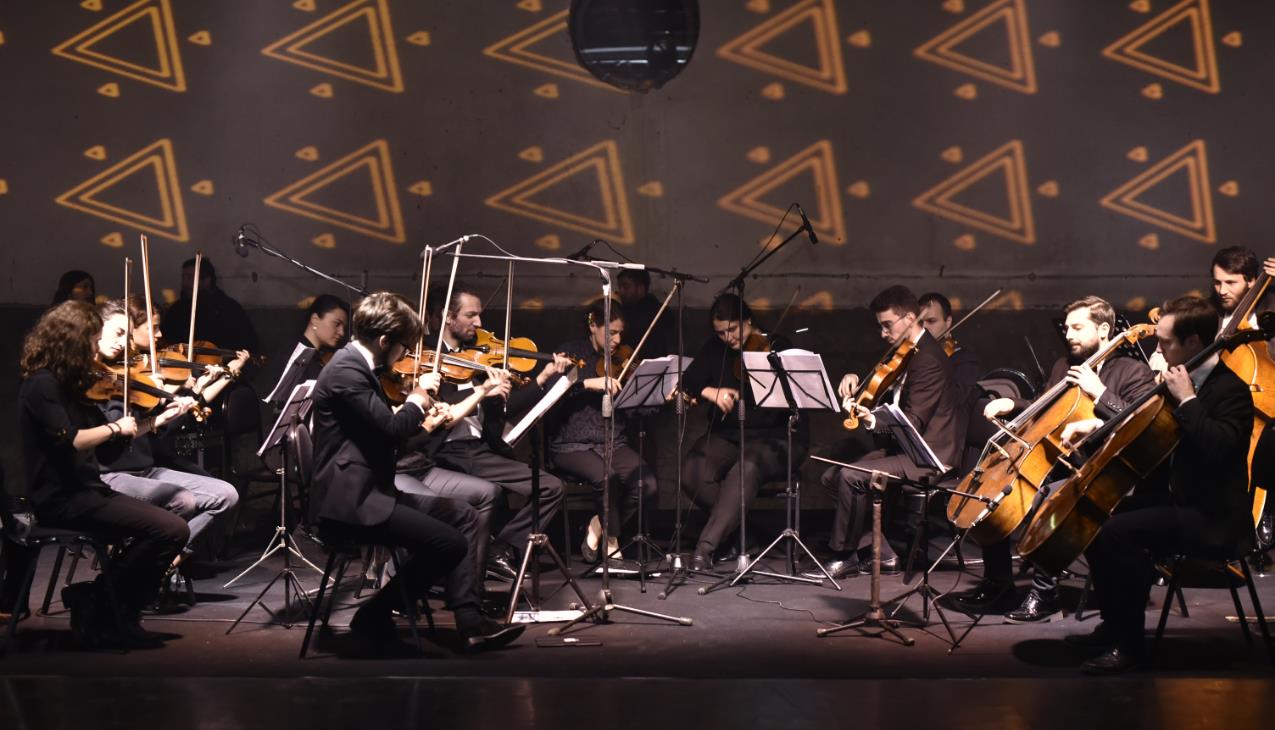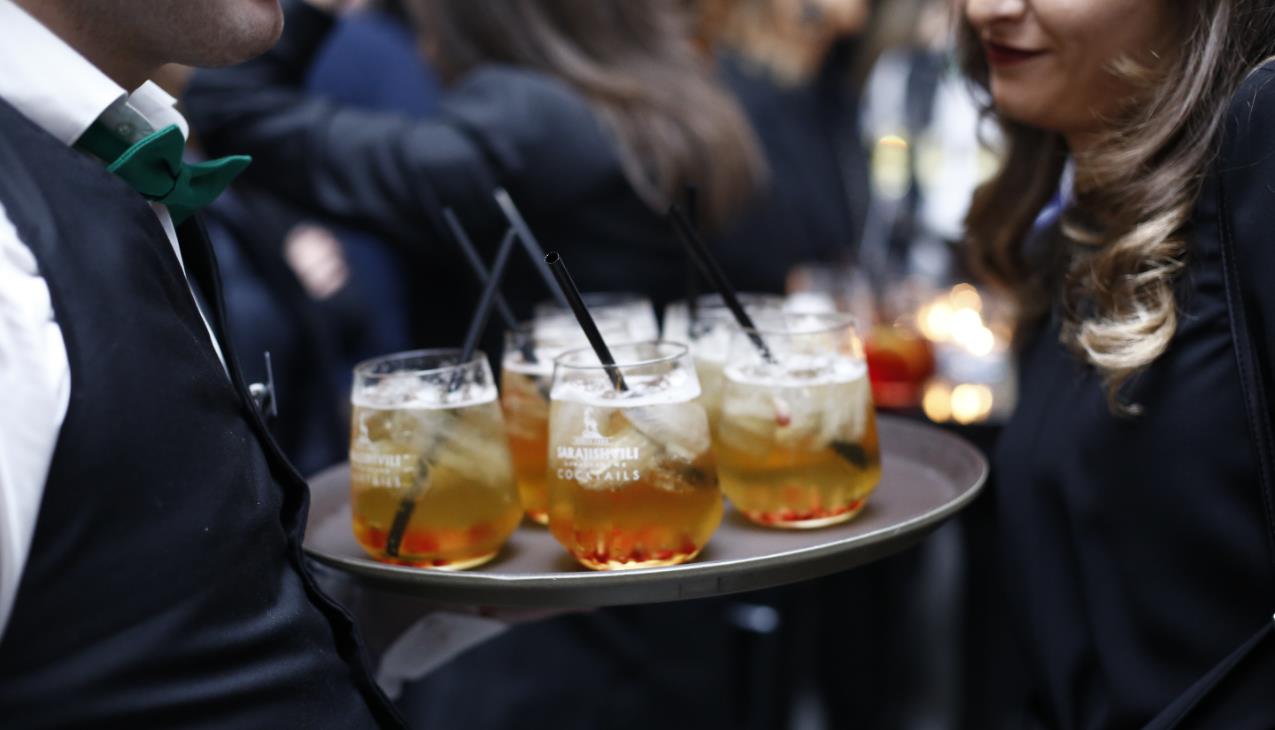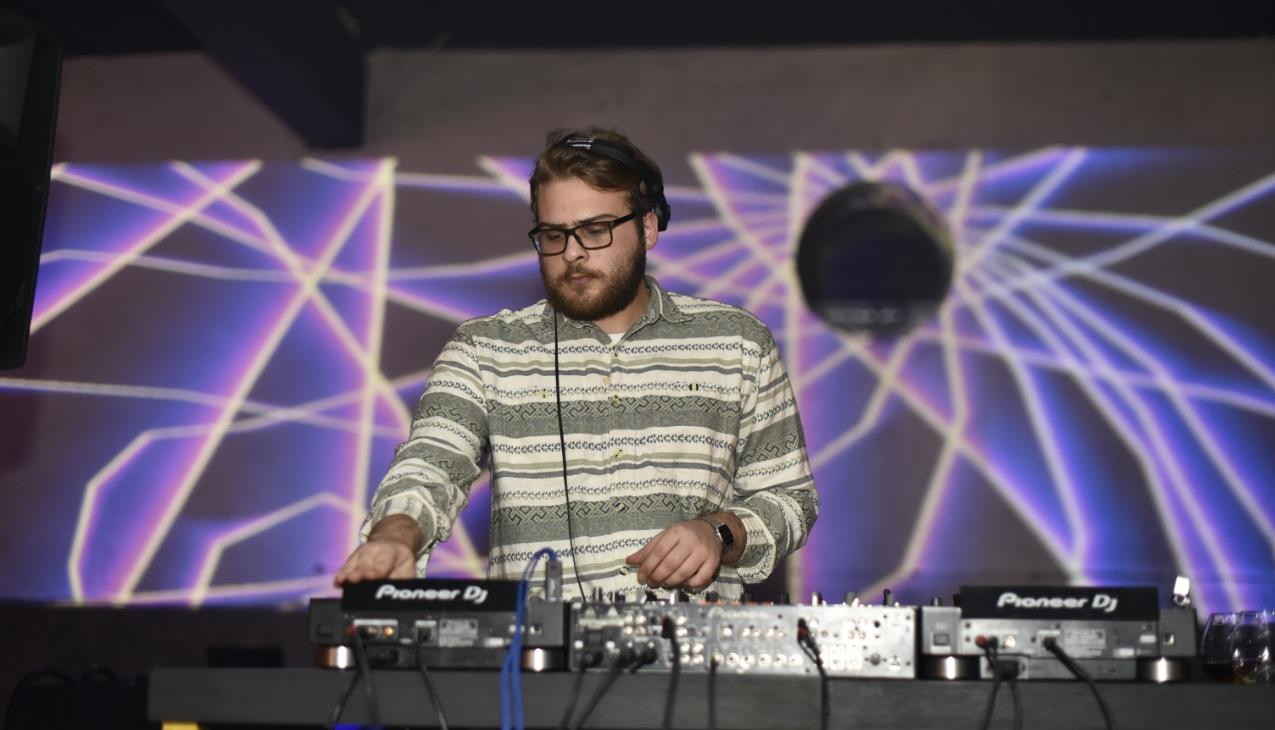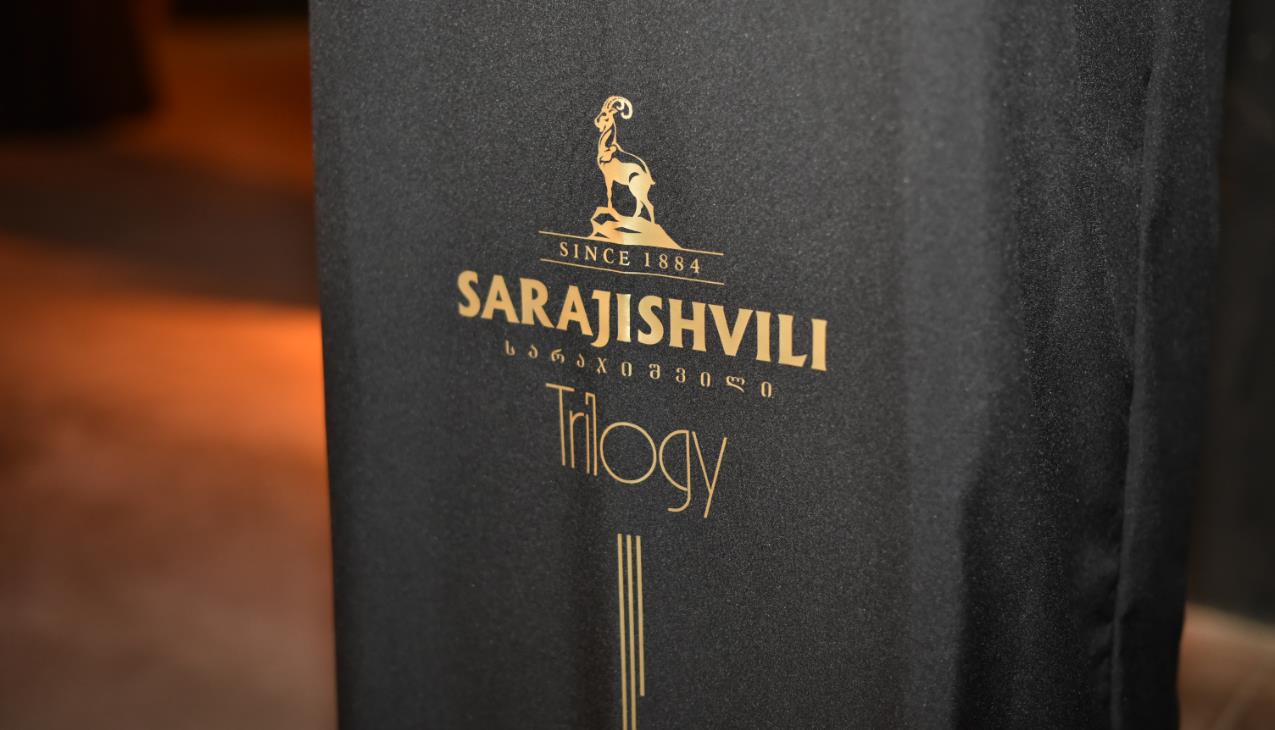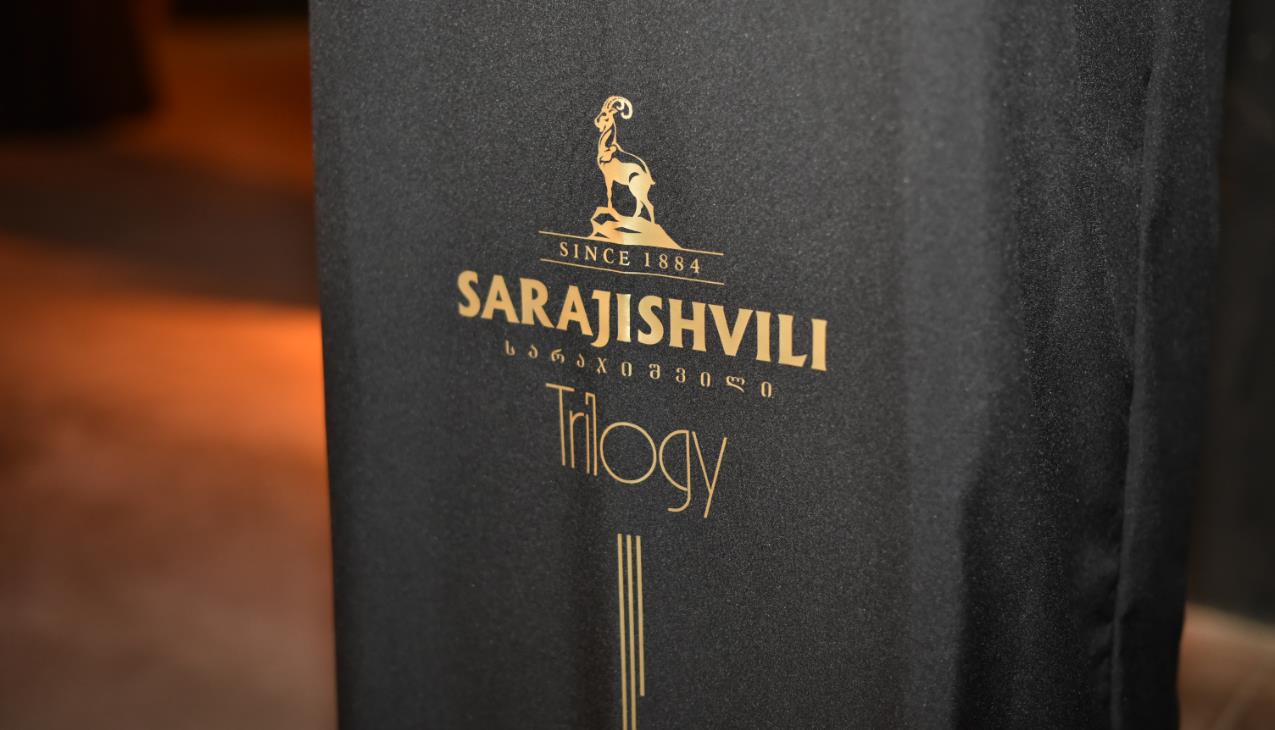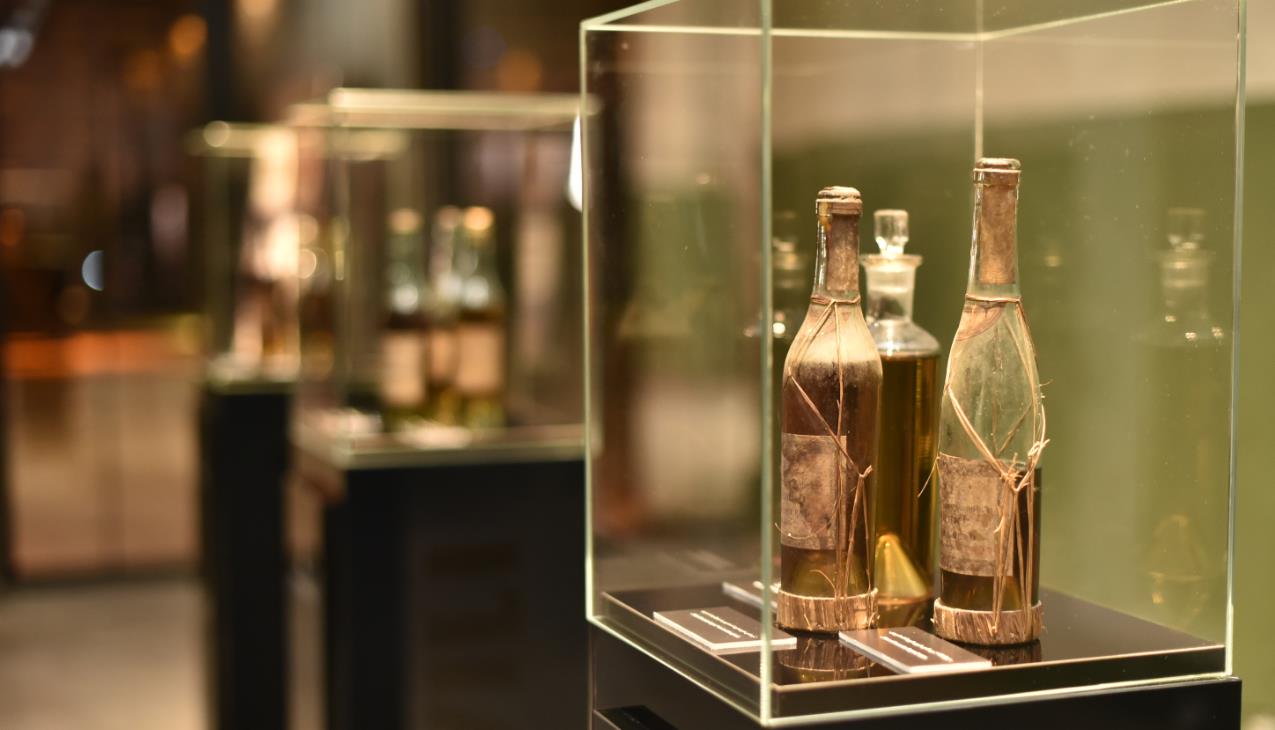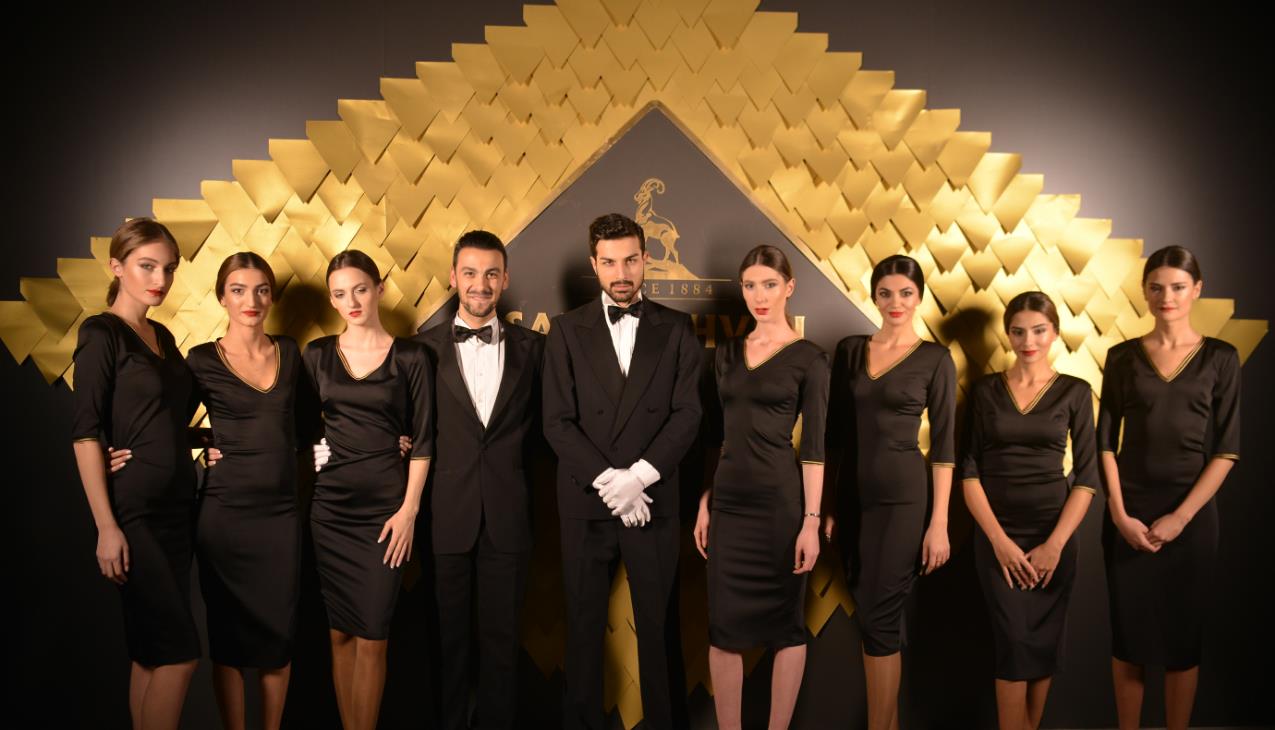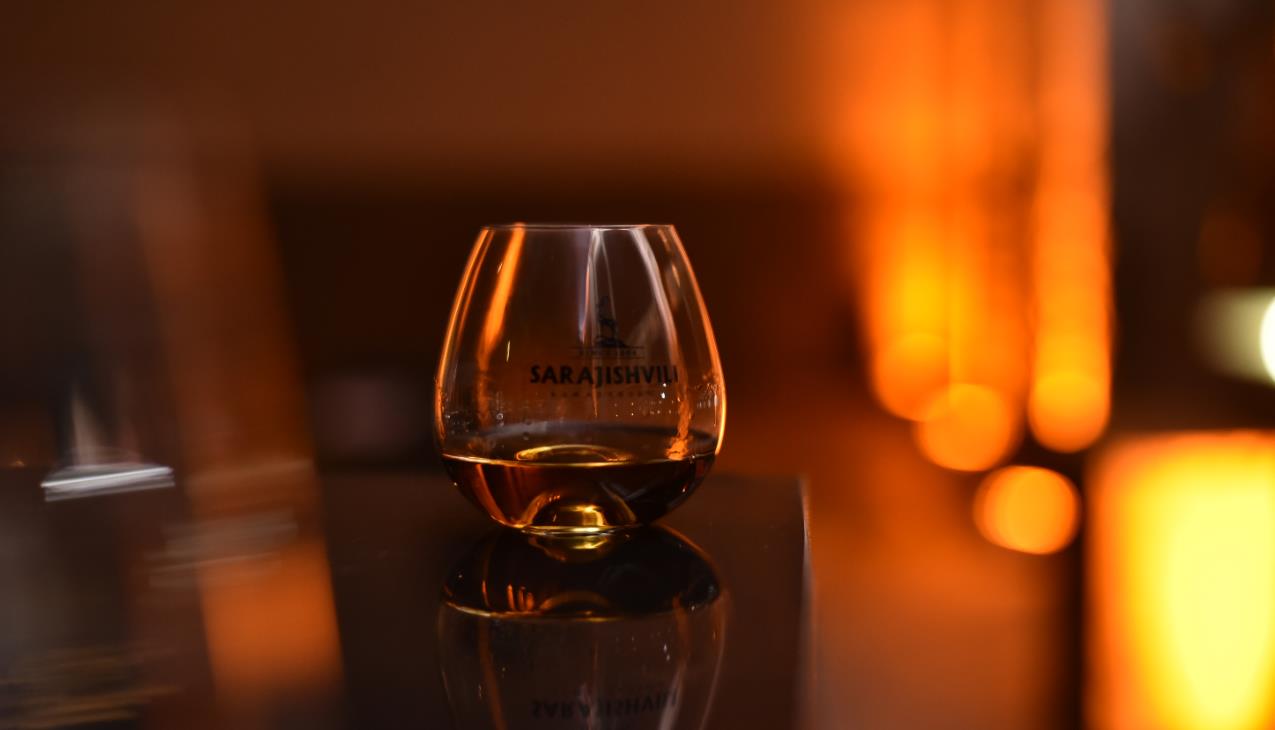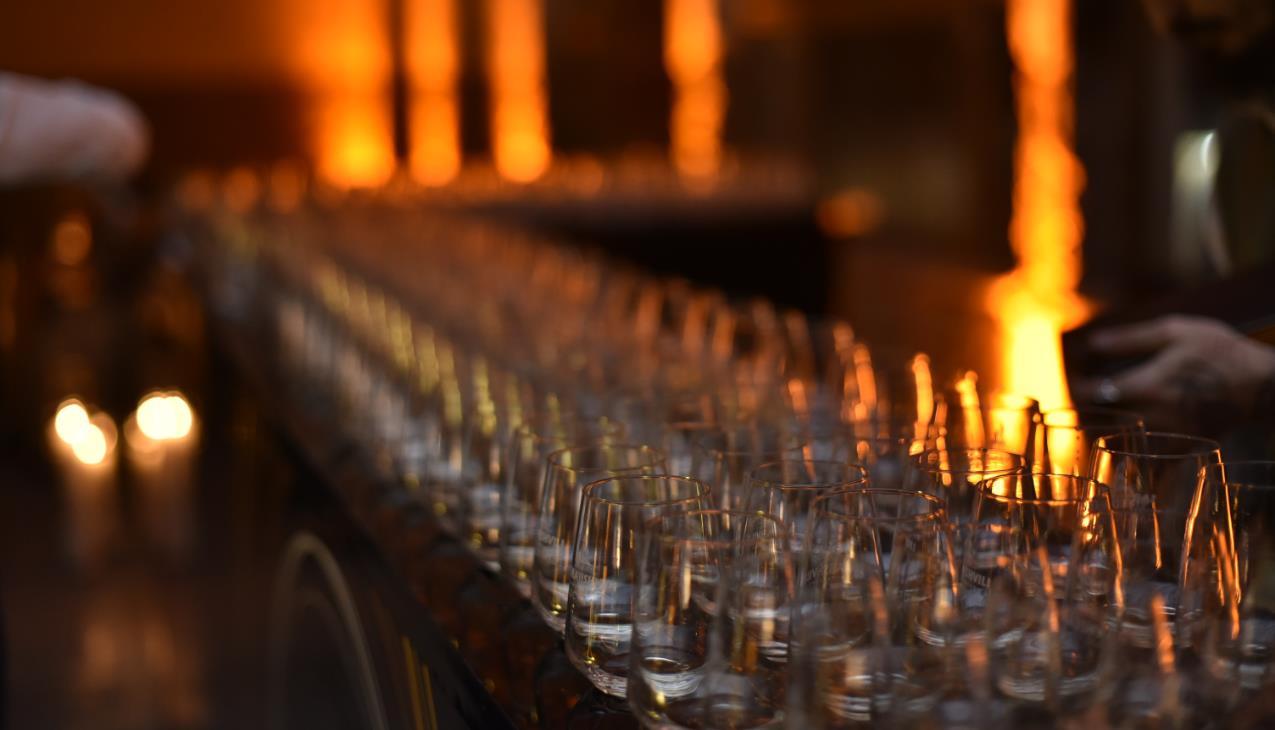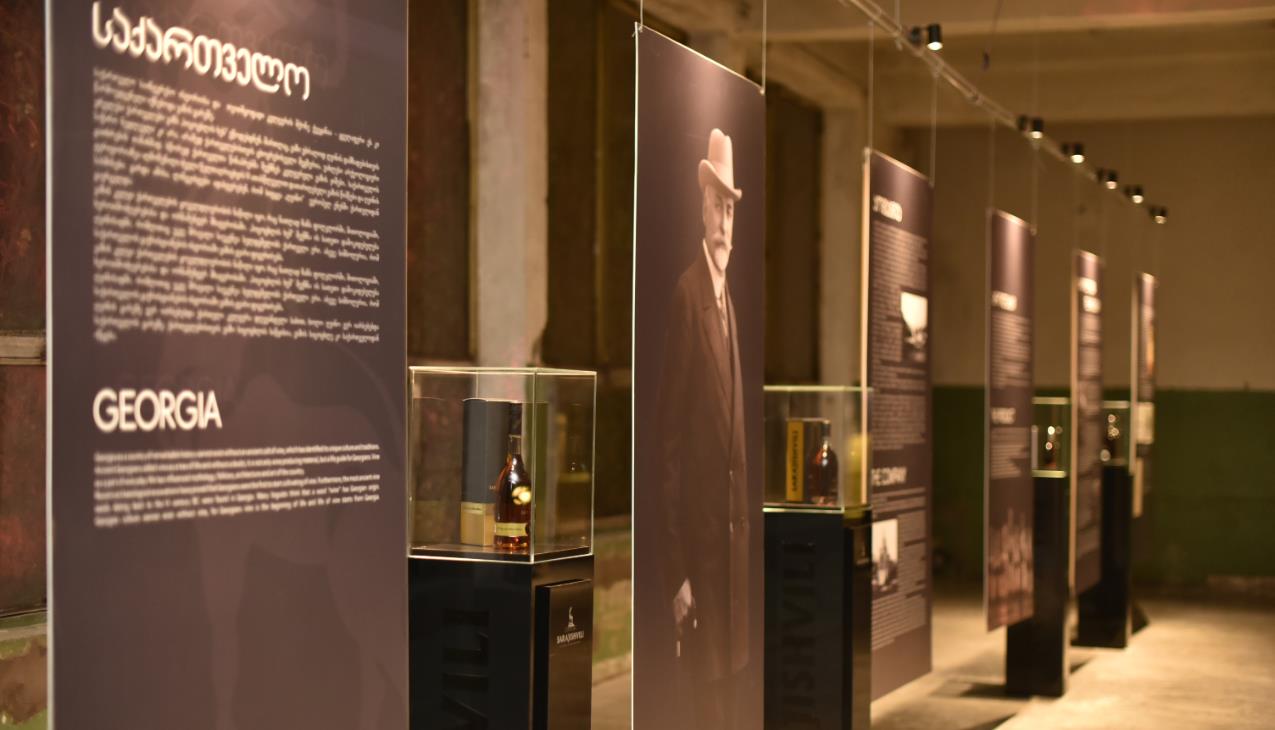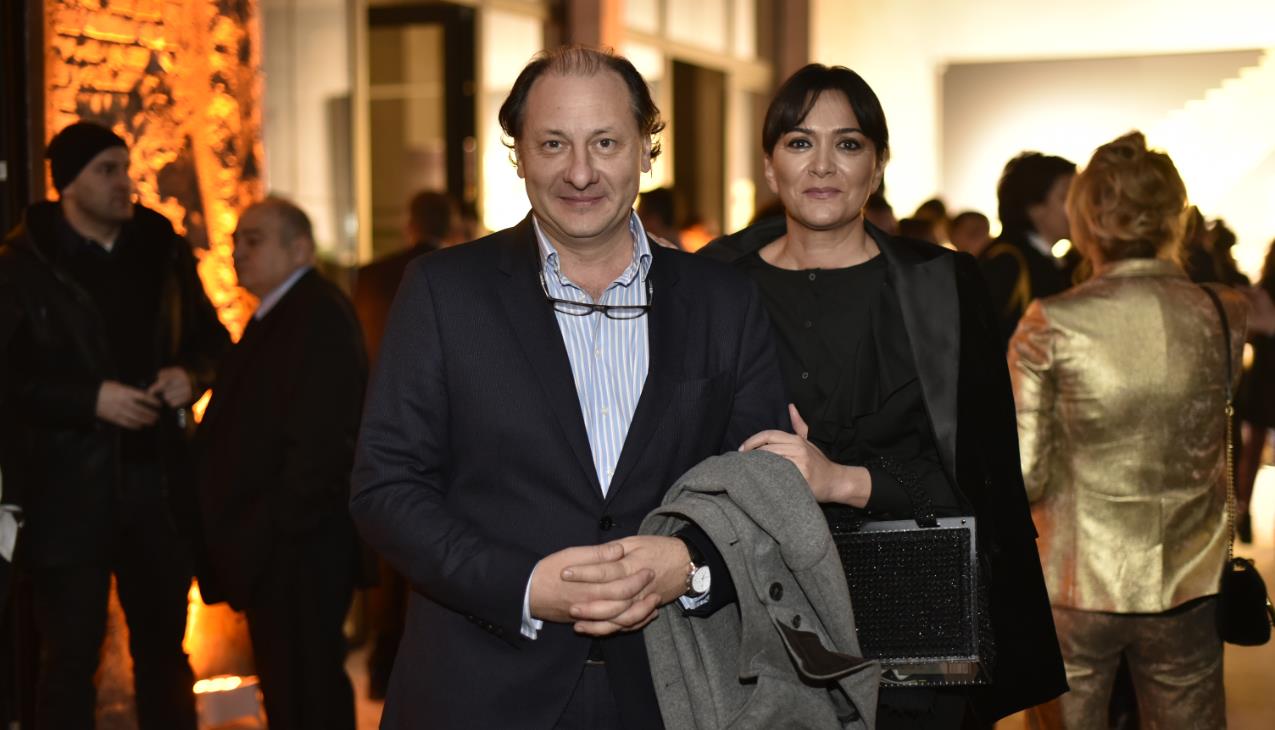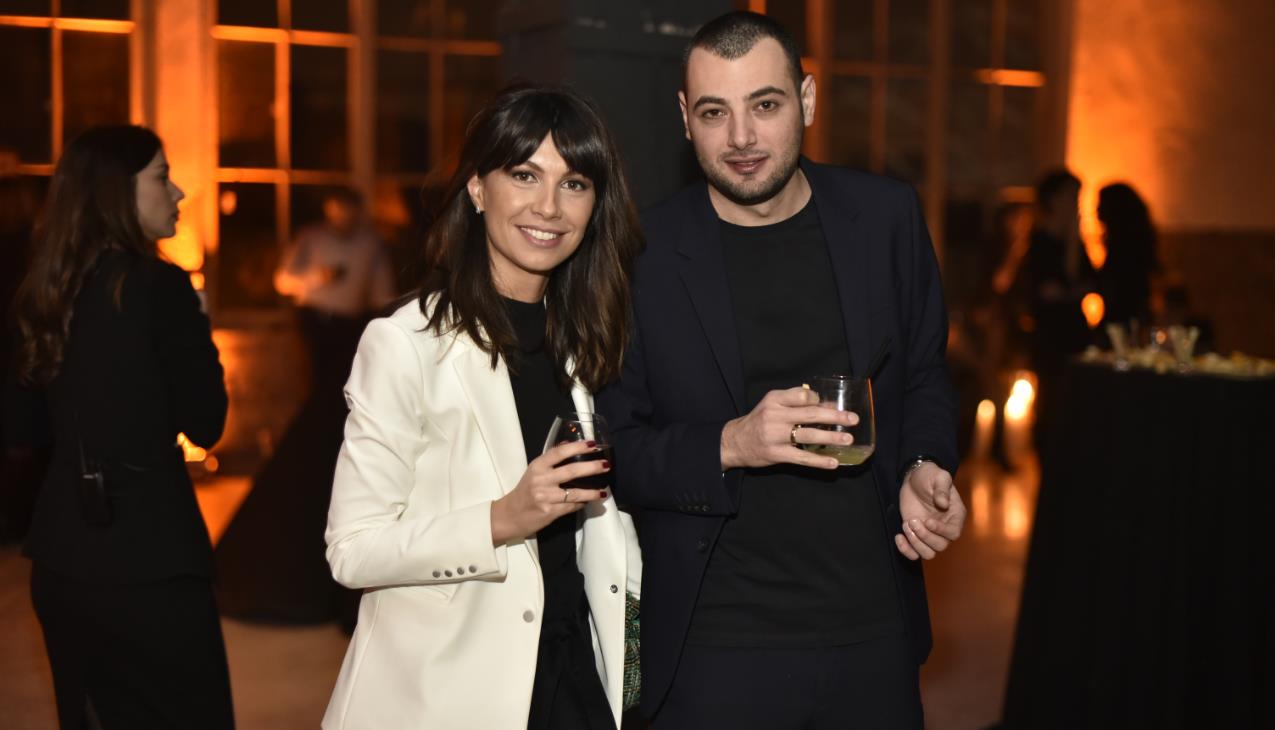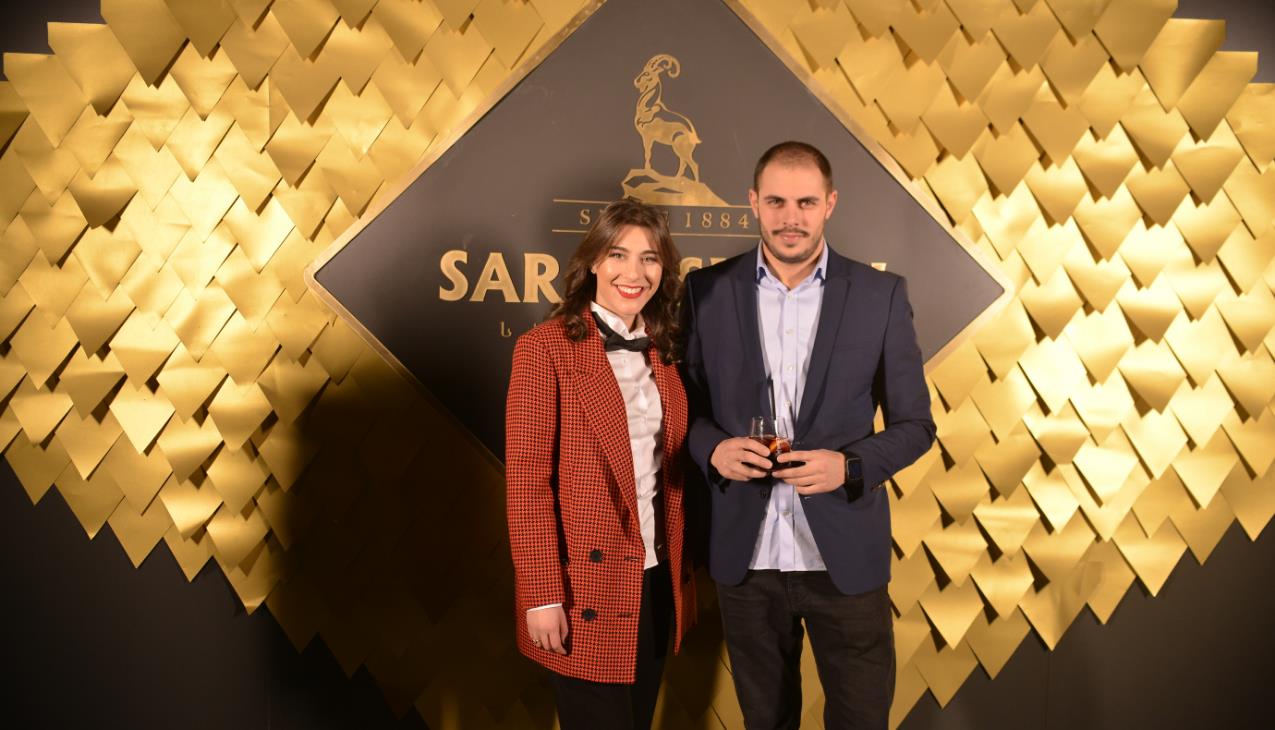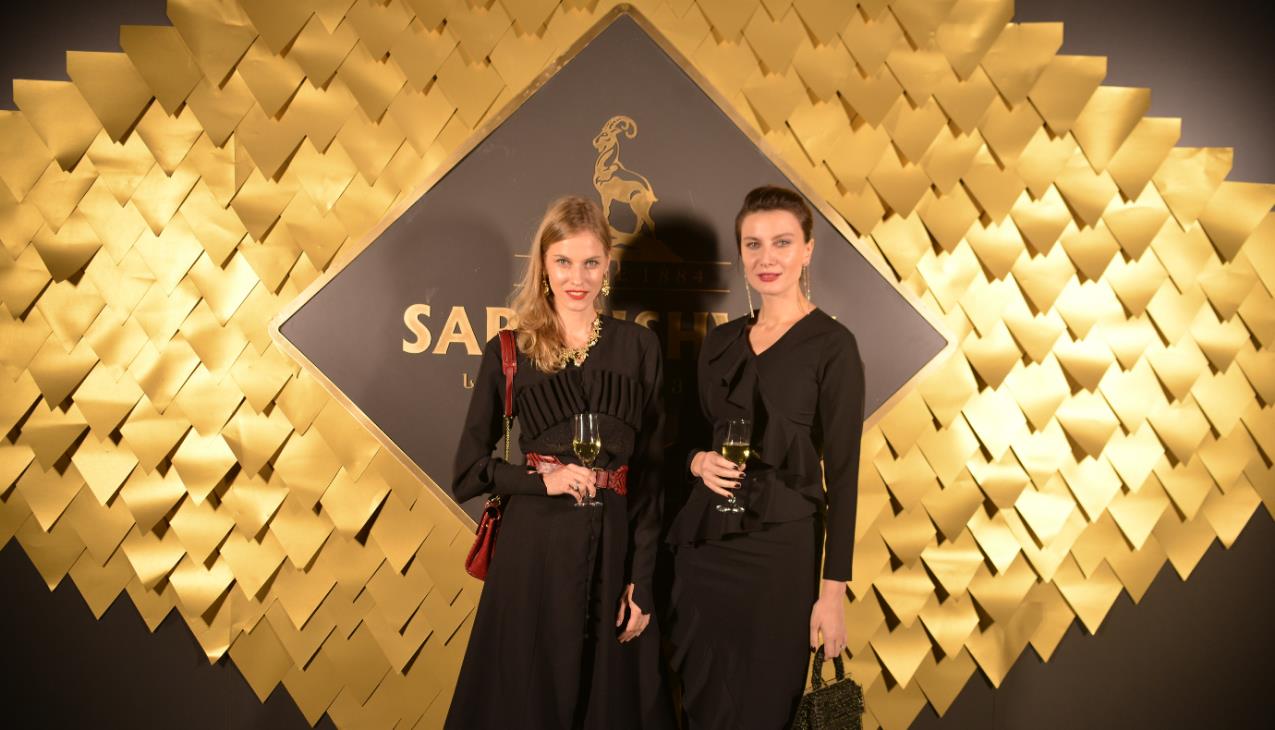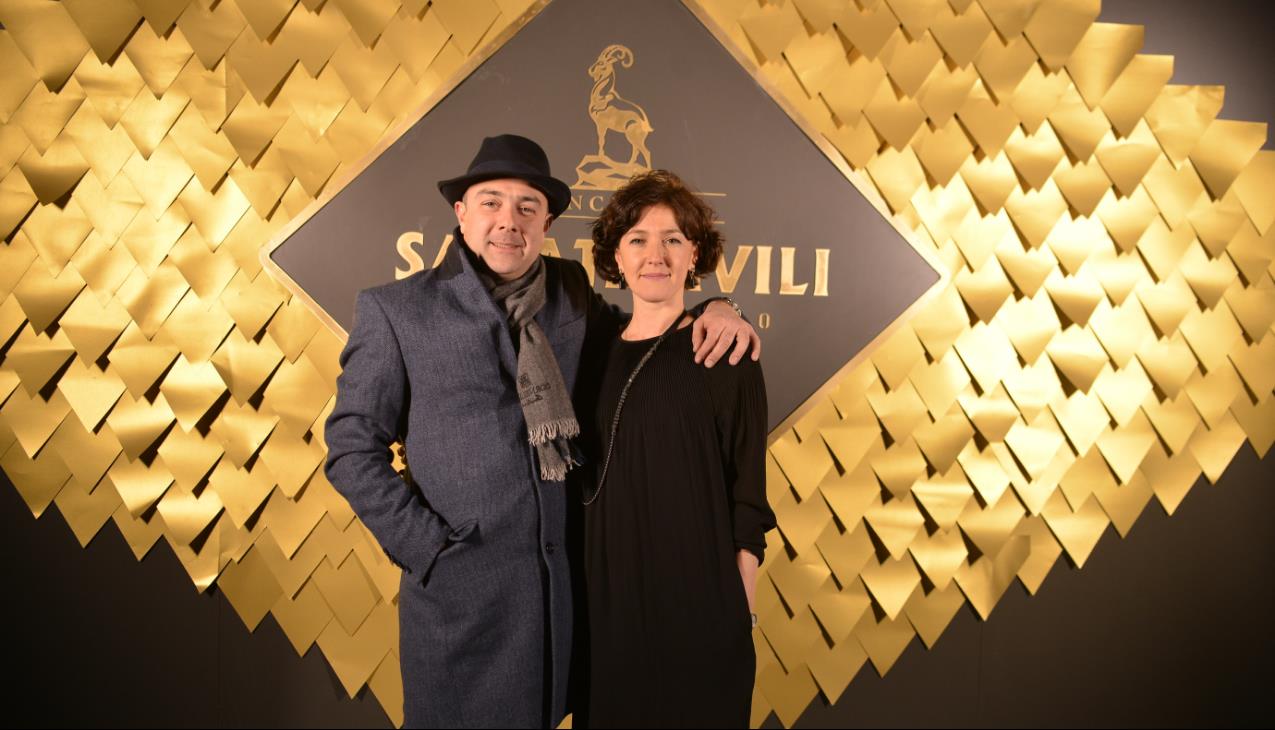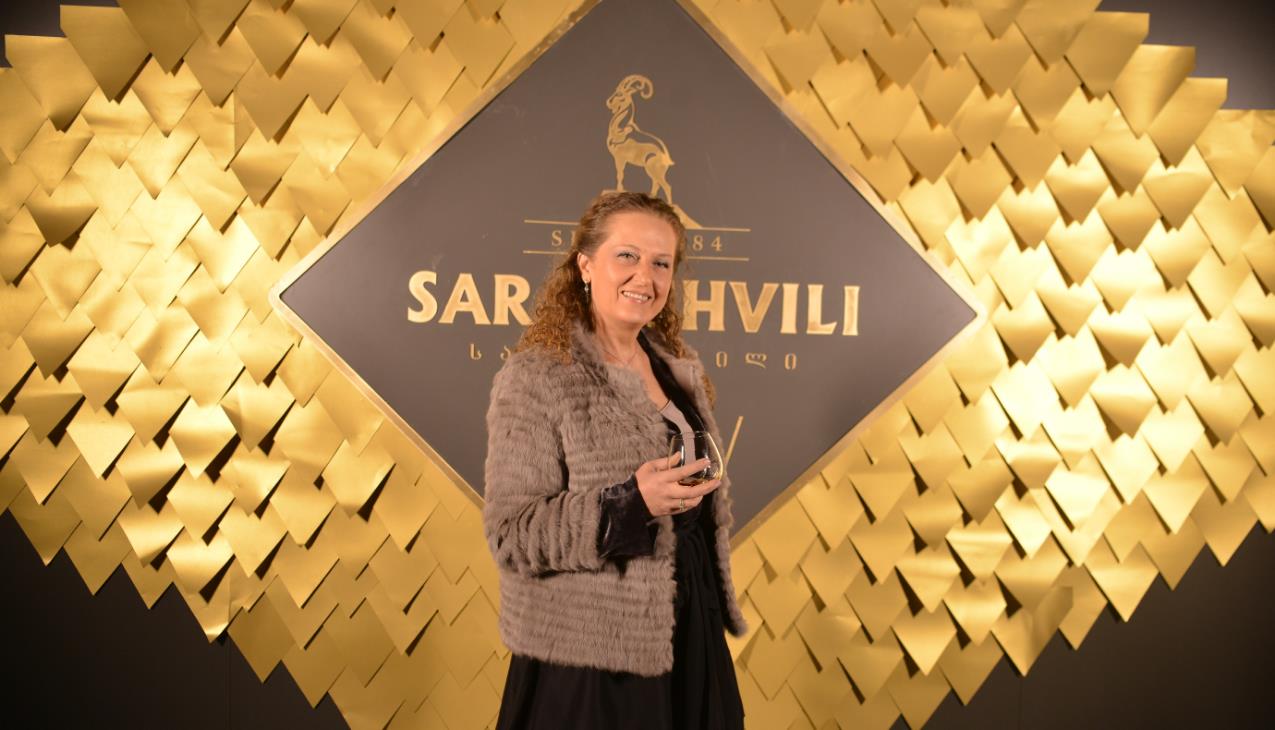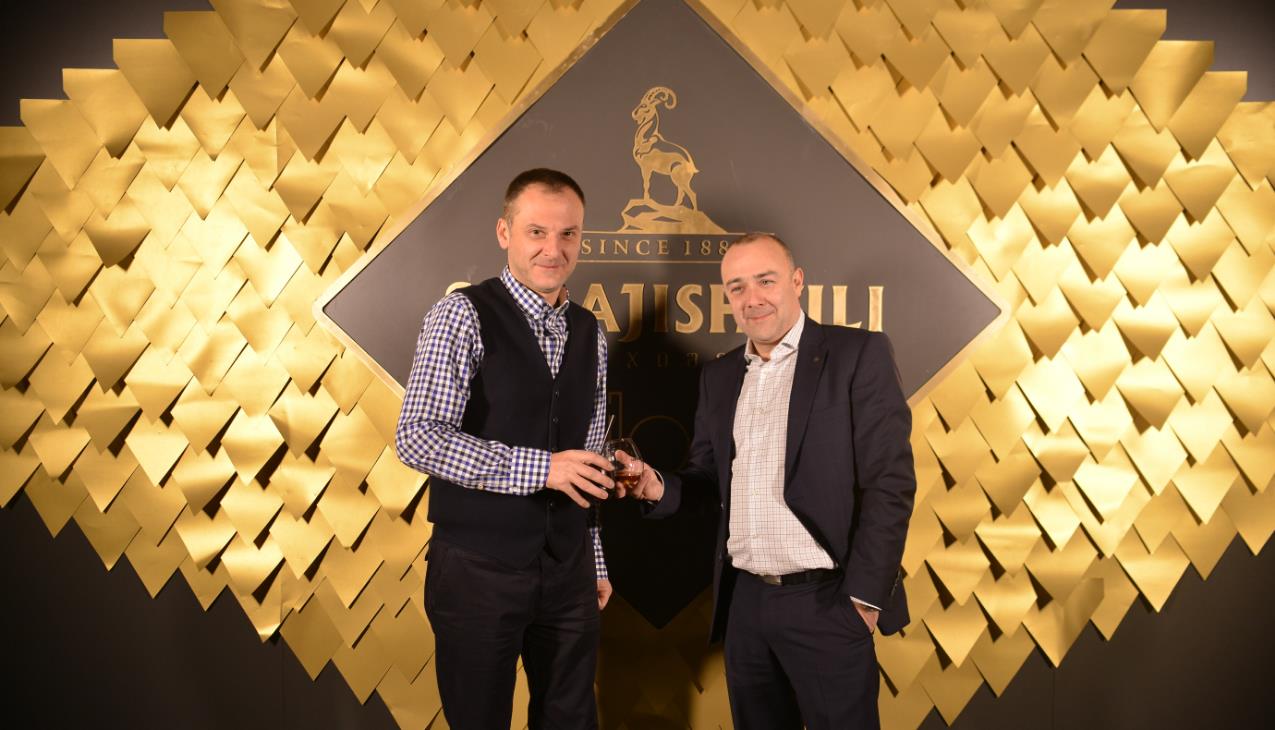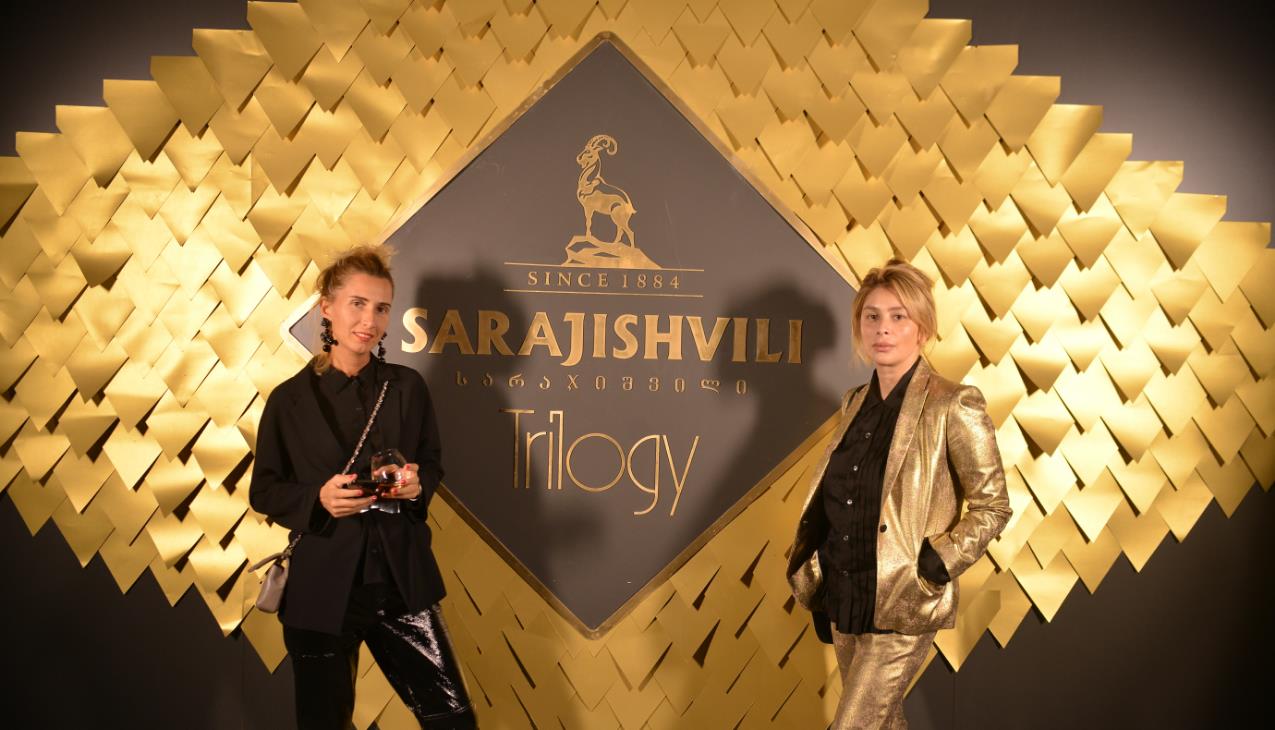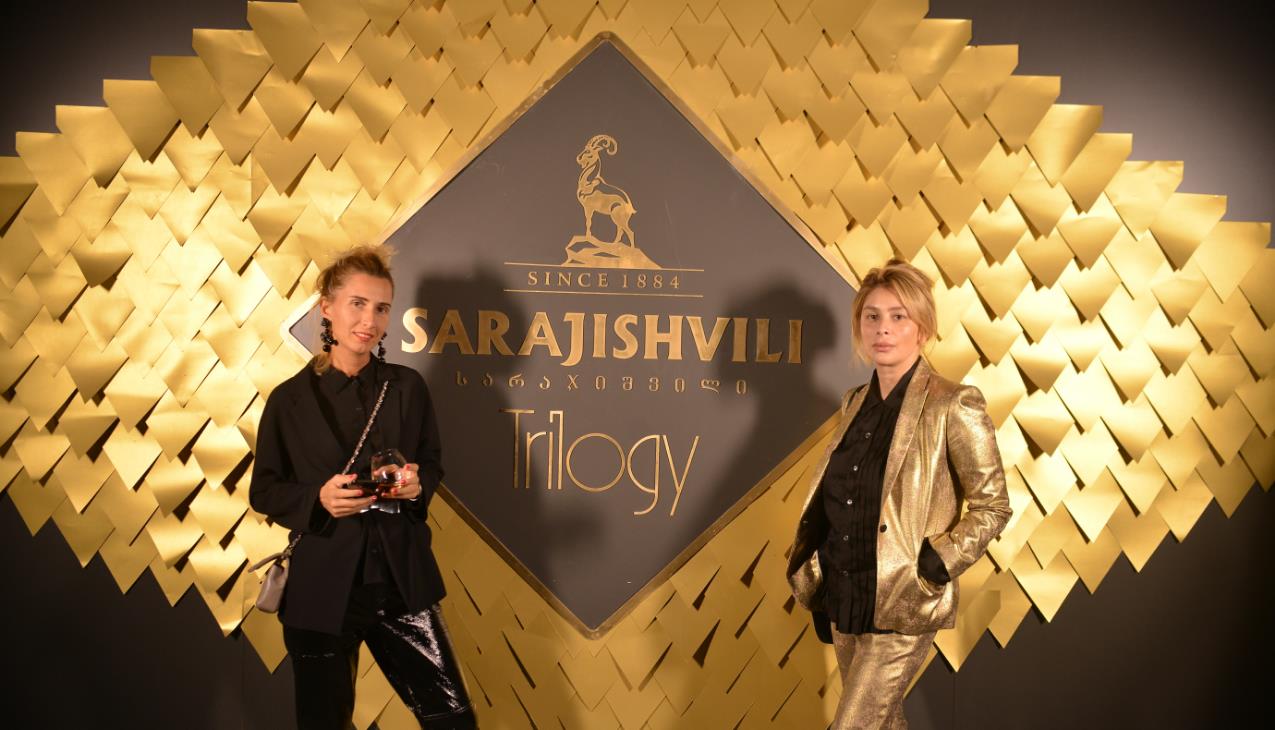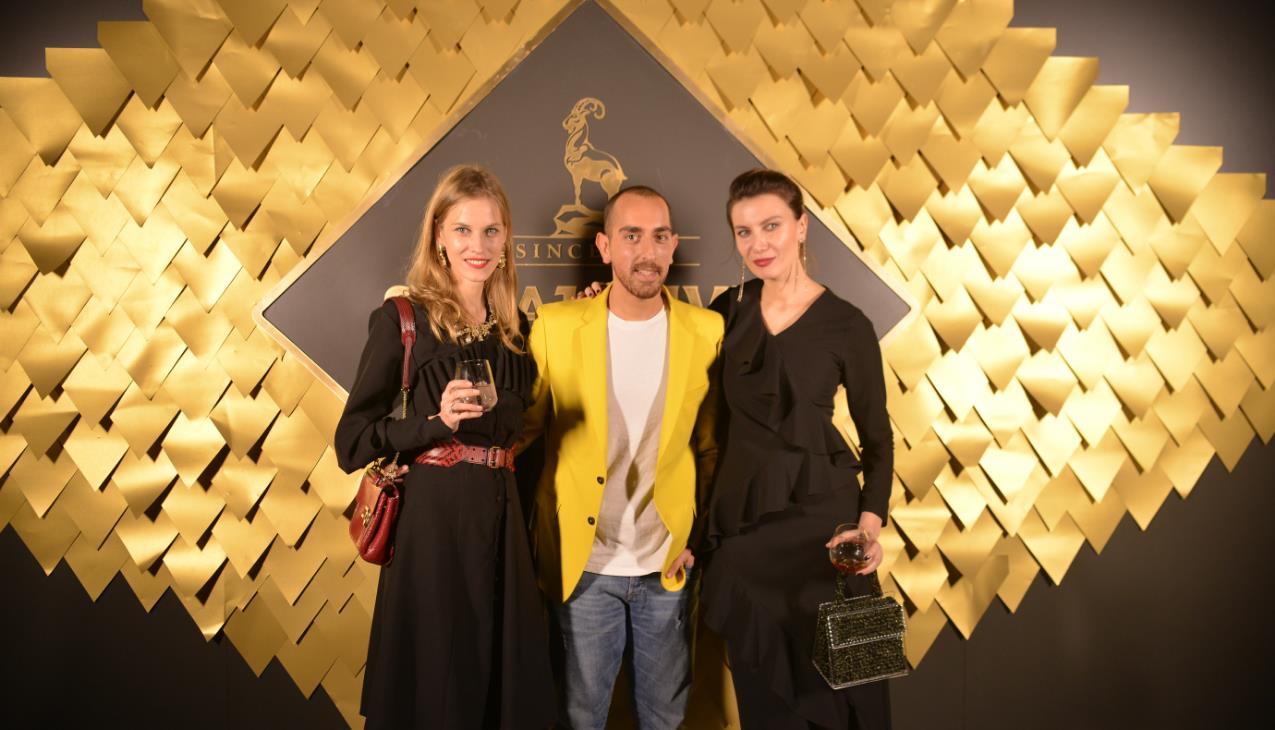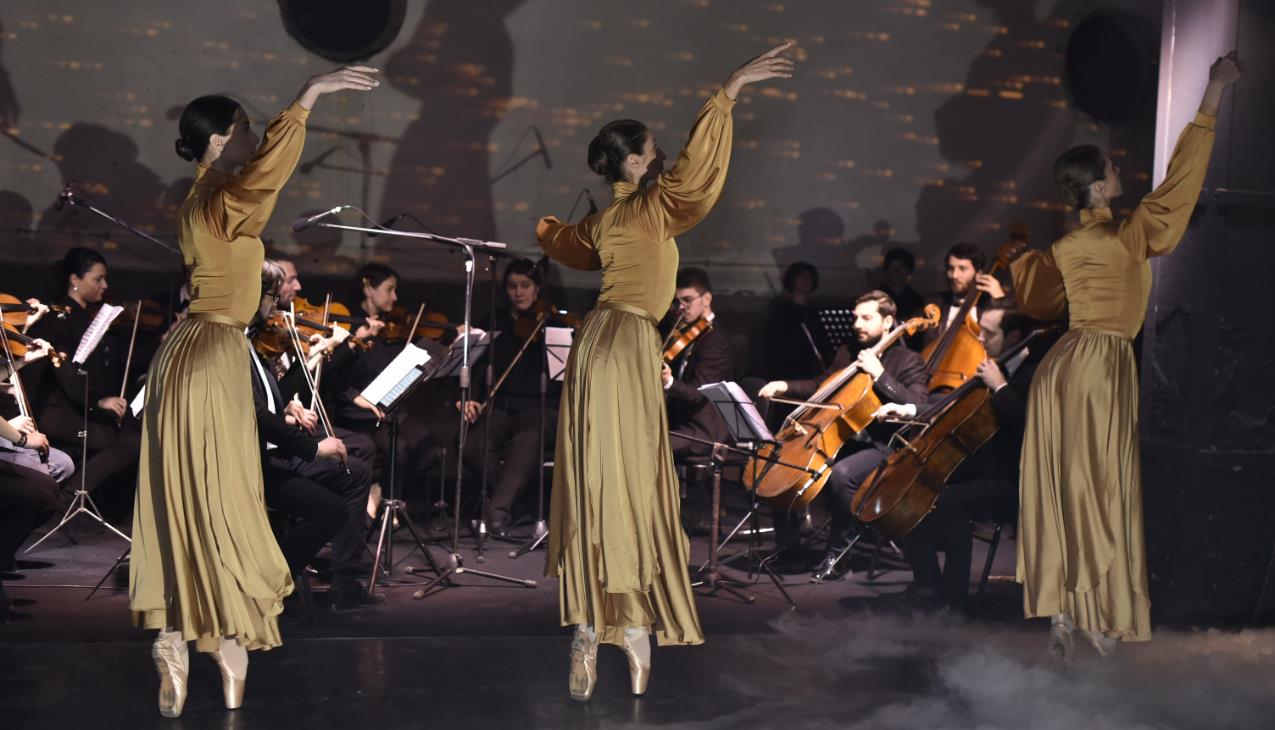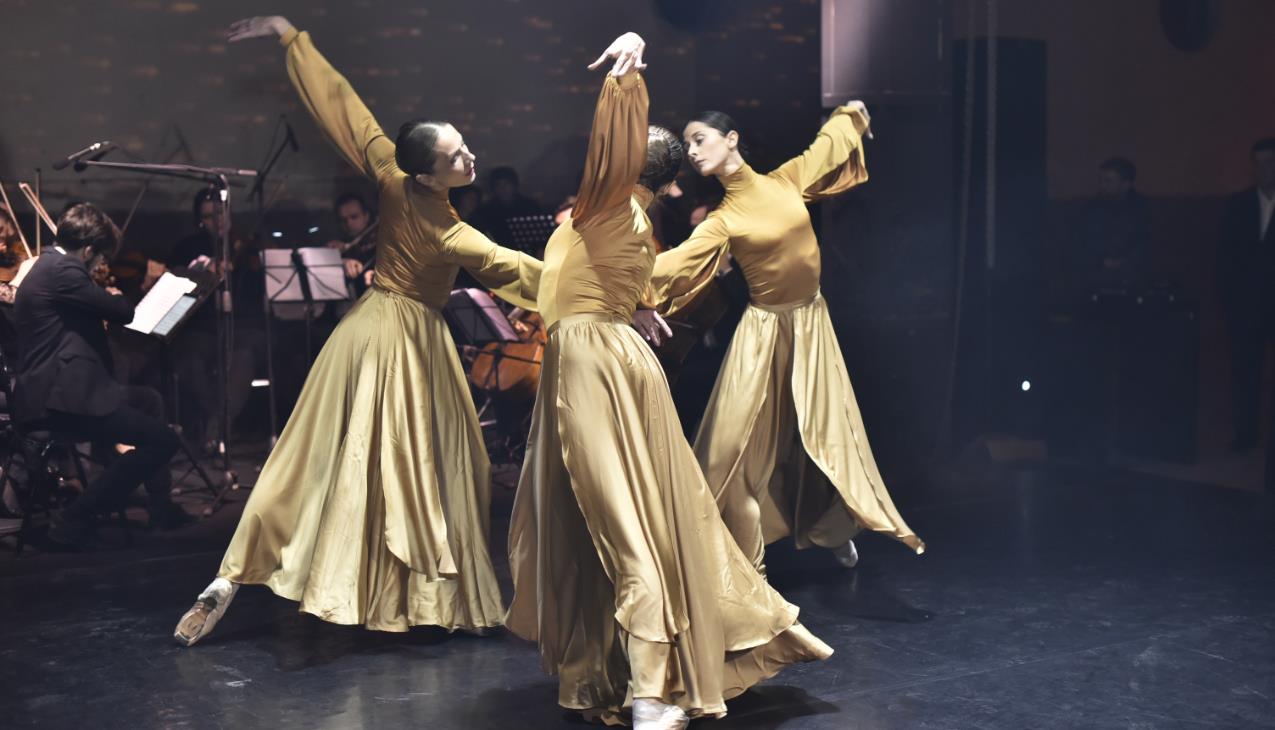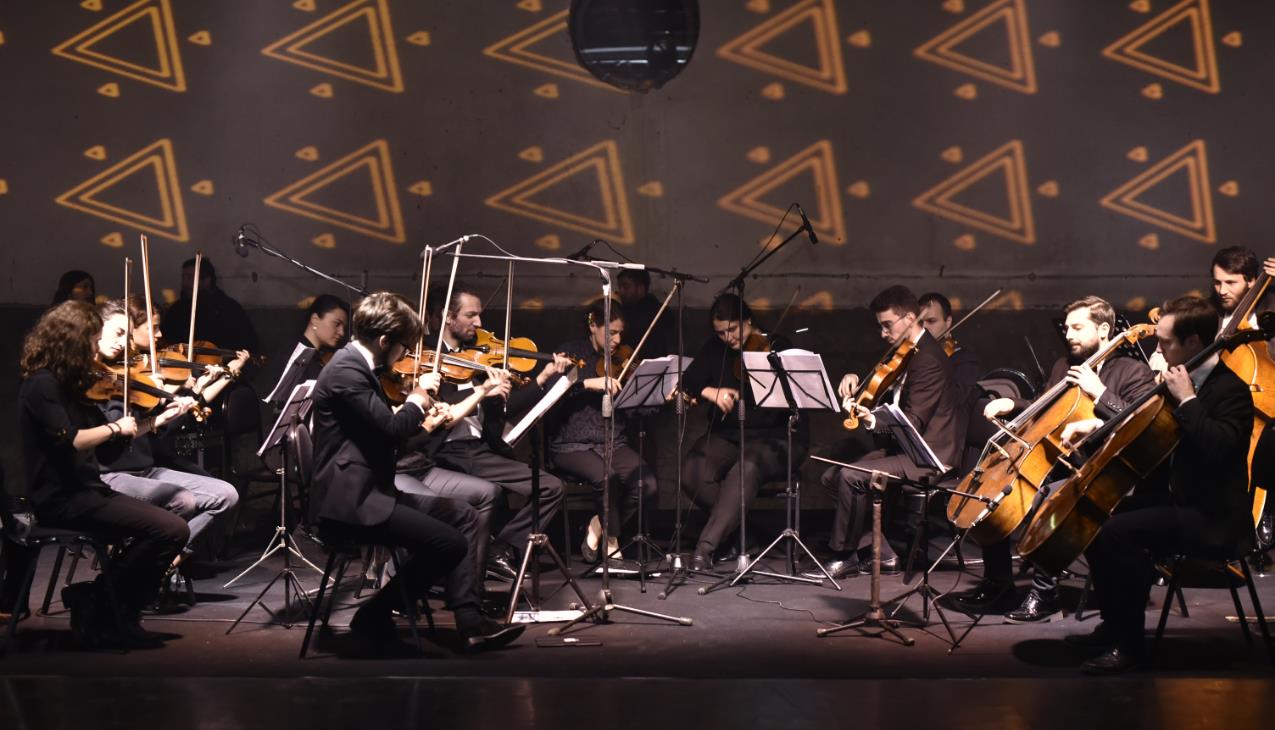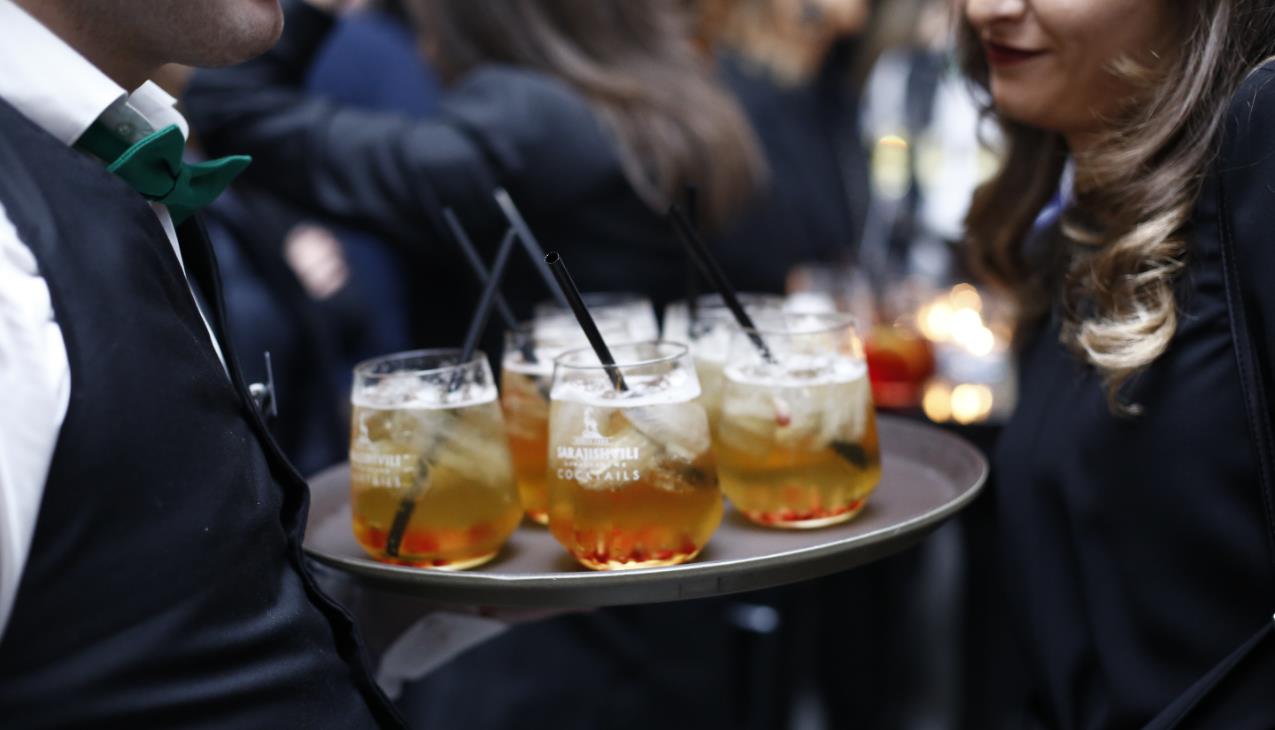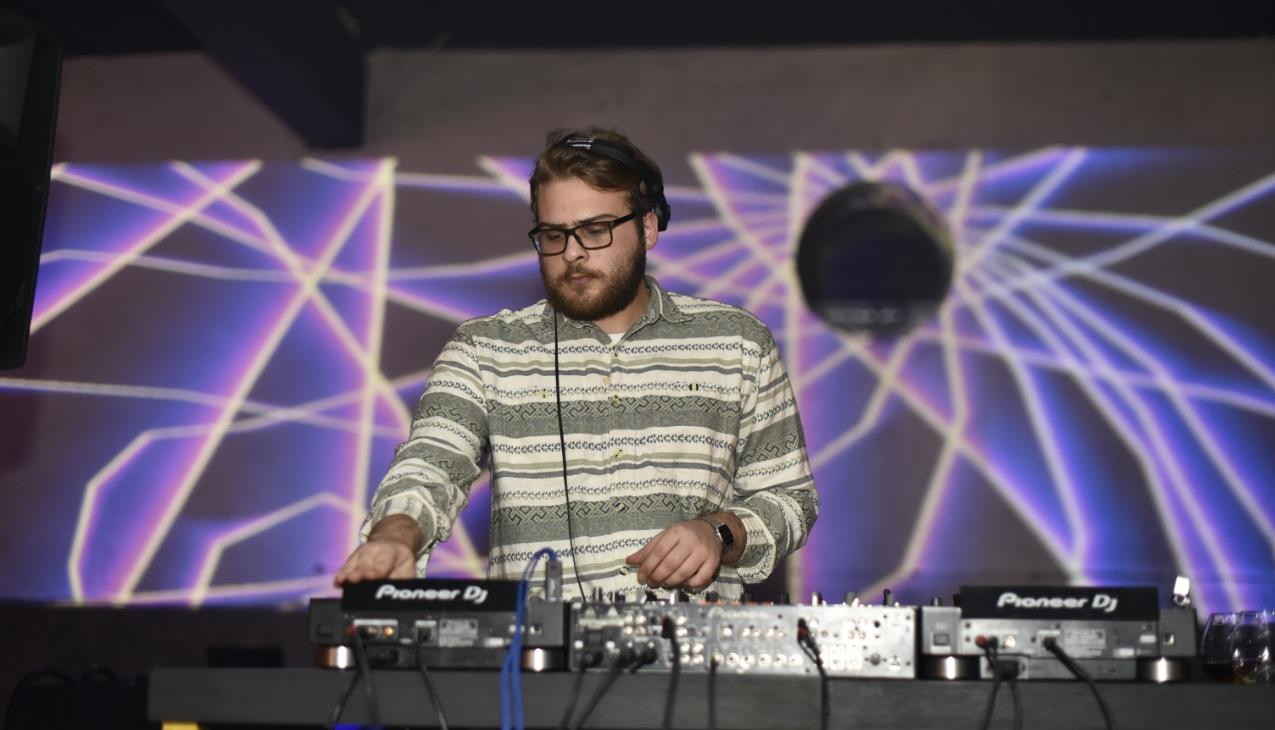 Sarajishvili TRILOGY
The event was expected to be luxurious, chic and comfortable for guests, featuring delicious food that complemented the new brandy. Live classical music and a DJ were brought in to lift the mood of the audience.
The main emphasis was placed on the dramatic and surprising appearance of the new product and its presentation to the public.
ConcierGE Tbilisi offered a detailed concept and 3D visuals at the high-end, luxurious event which would be memorable for the audience, highlight the essence of the brand, and expose it in its best light.
We selected special music, lights and a ballet performance to make sure that the appearance of the product was a surprise and that all guests paid just the right amount of attention to the branding of the product before they got to taste it.
ConcierGE Tbilisi selected the old factory as an event venue and, together with Sarajishvili Company, completely transformed the old soviet building into a luxurious loft, perfectly suitable for the "TRILOGY" brandy presentation. Our team even made a Sarajishvili Company pop up museum in one of the rooms.
Sarajishvili TRILOGY
Concierge Events
Event Name: TRILOGY Presentation | Industry: Alcoholic Beverages | Client: Sarajishvili Company | Location: Tbilisi, Georgia | Number of attendees: 350 Date: December 23, 2017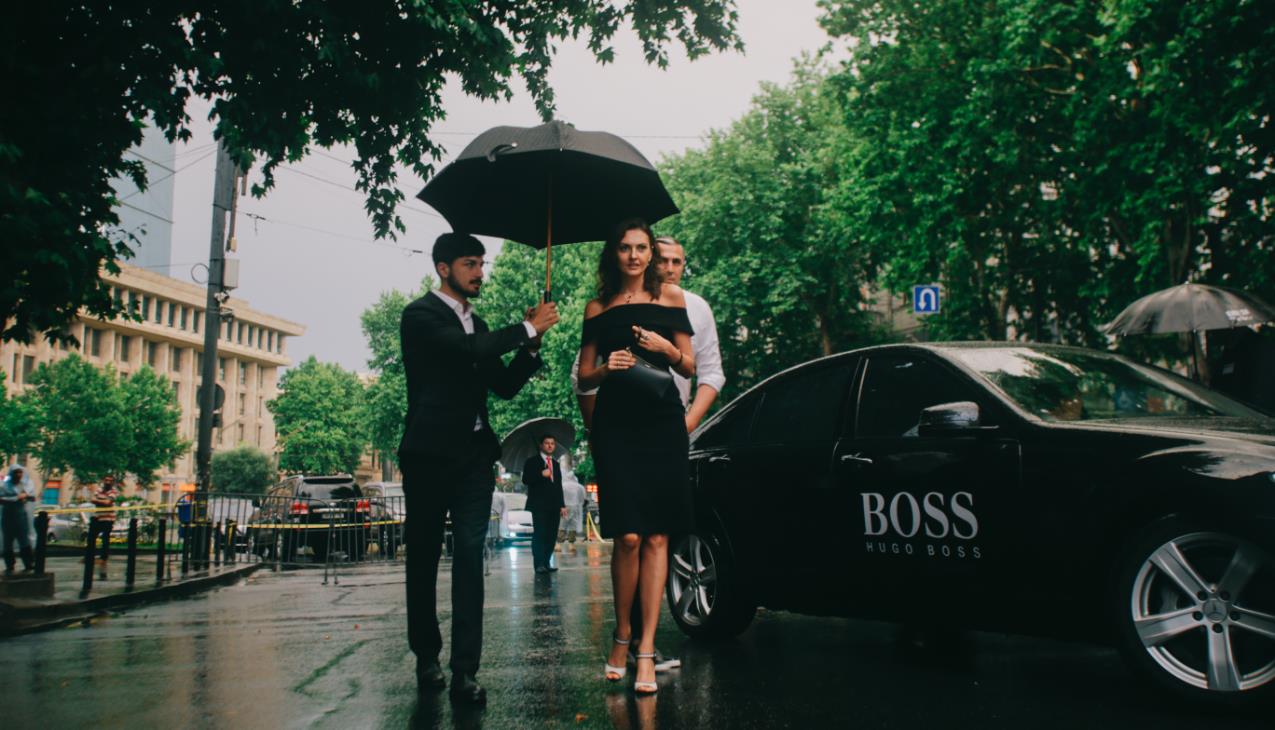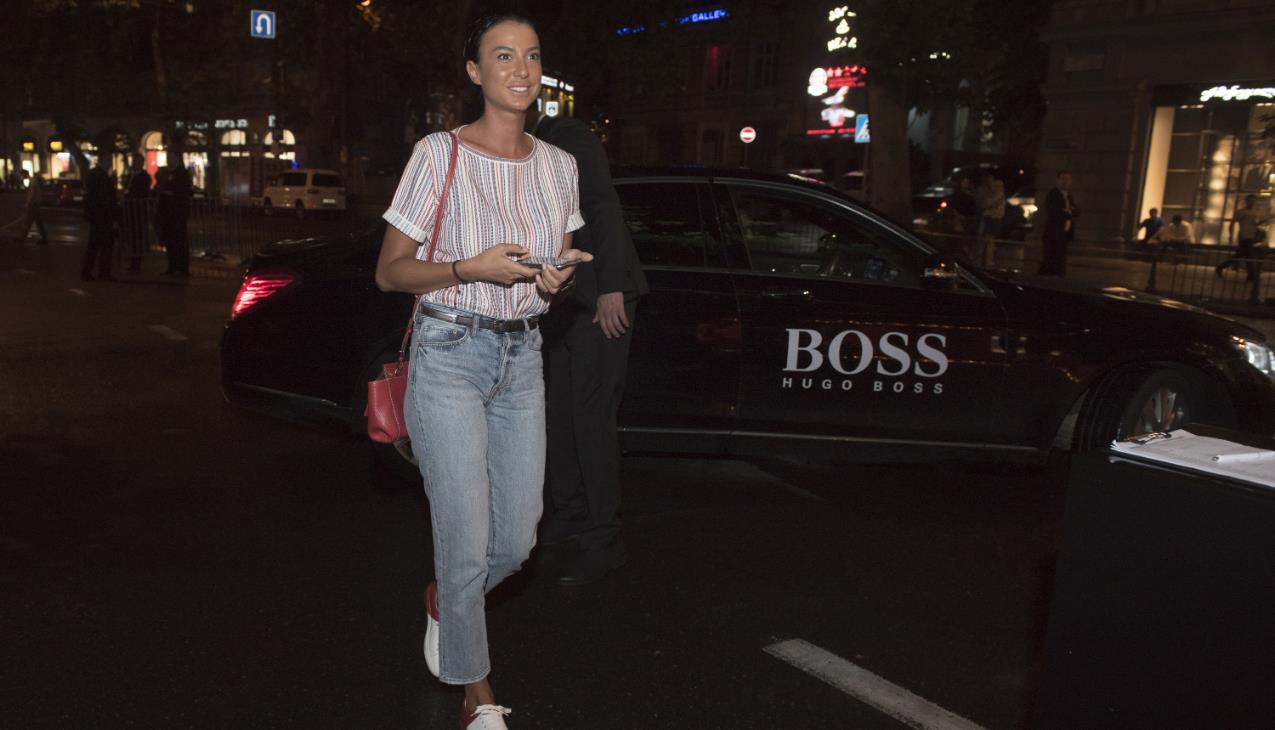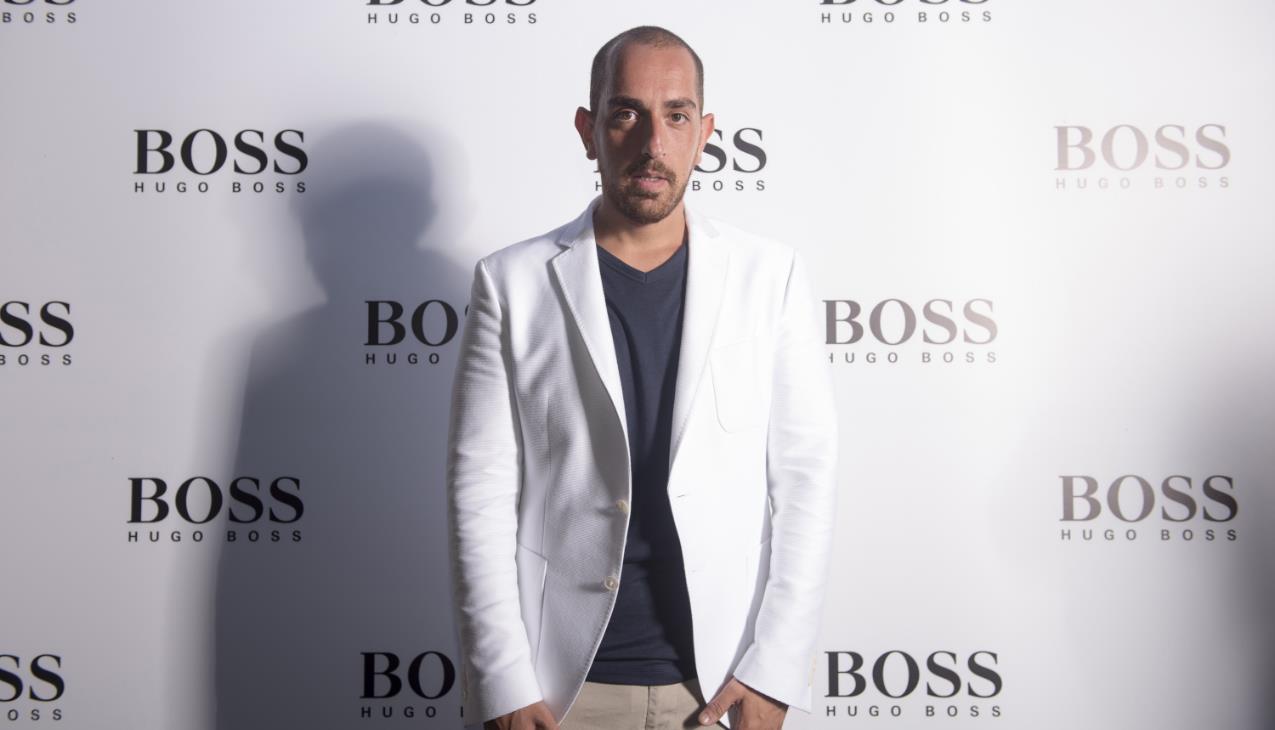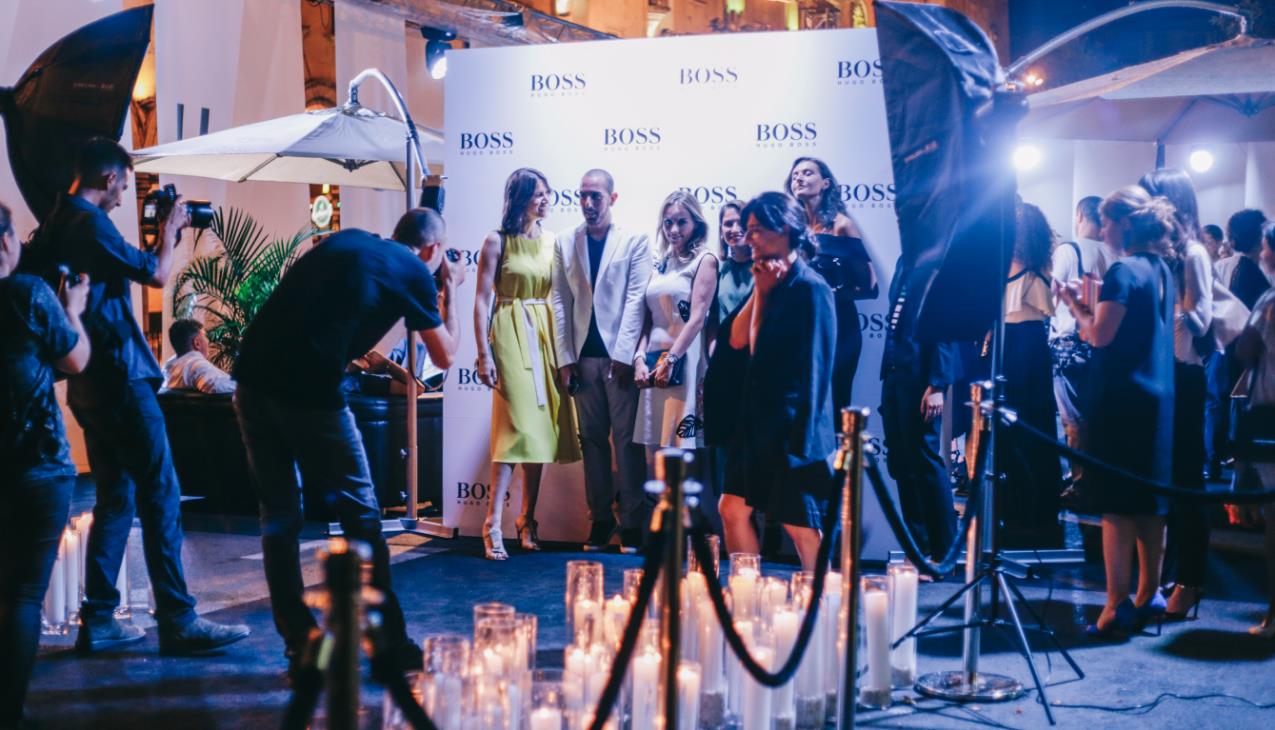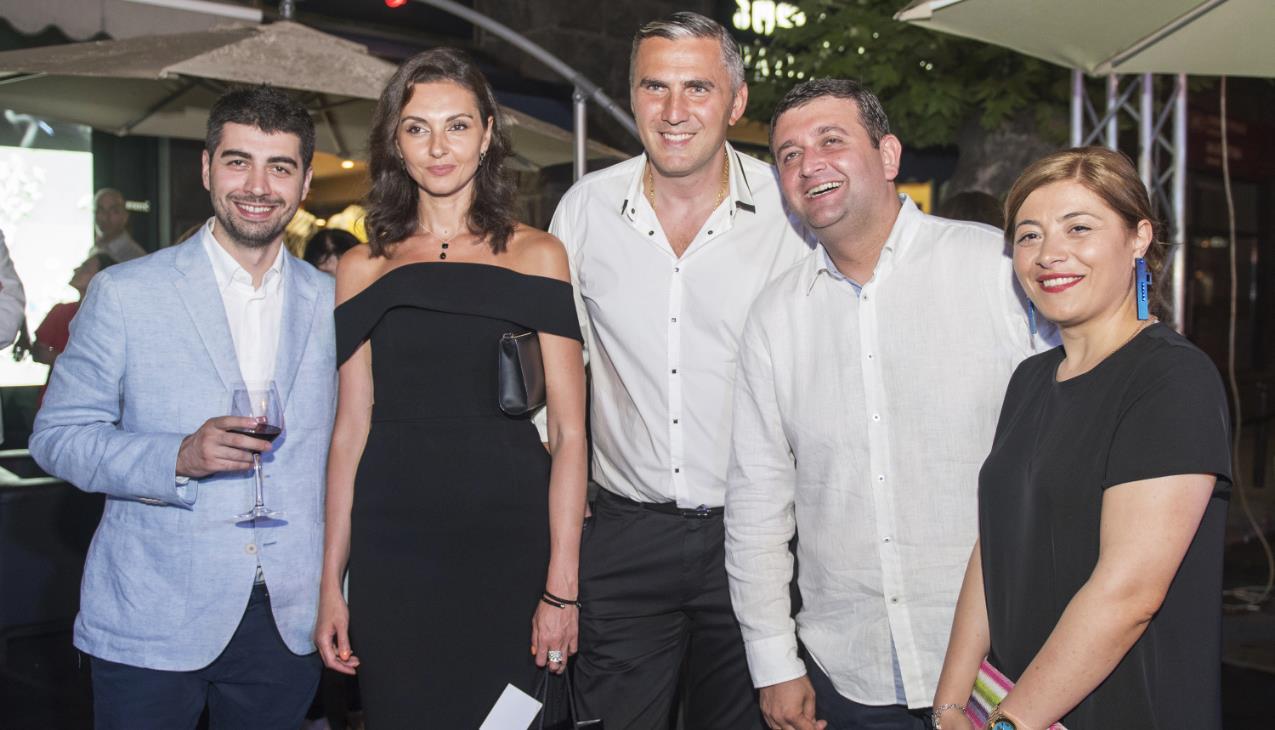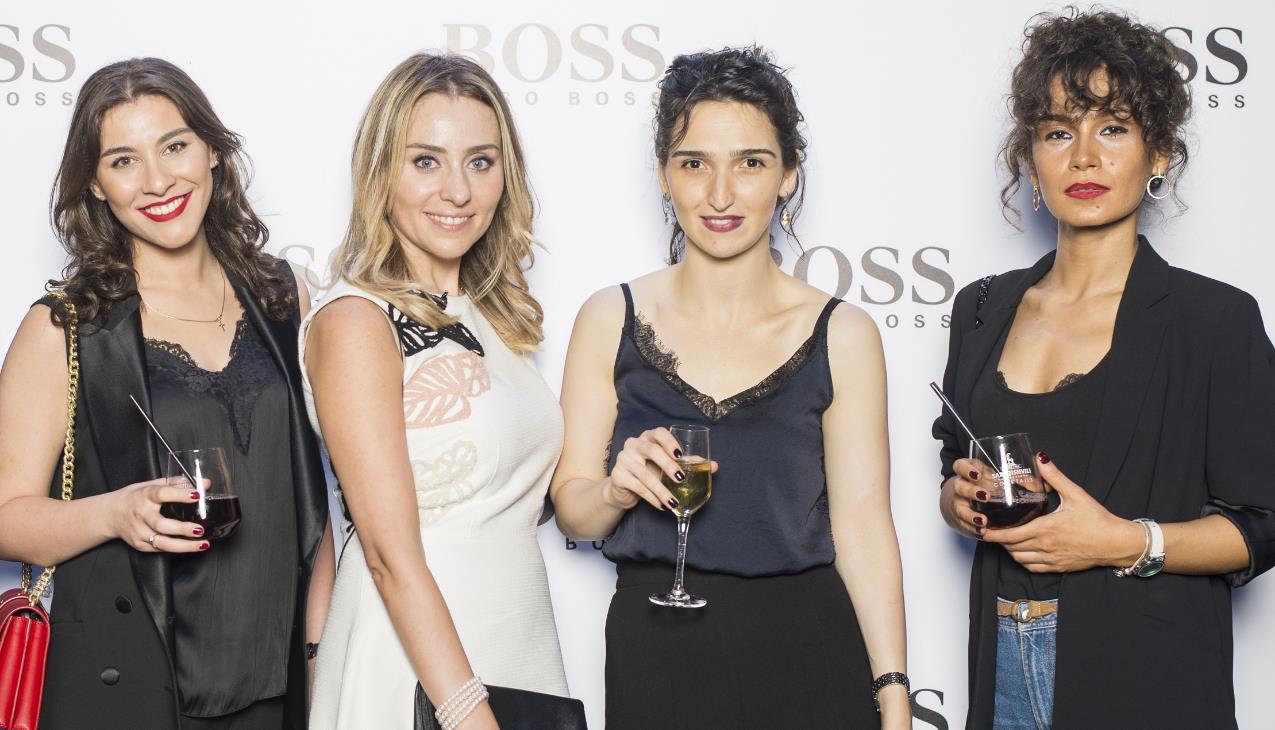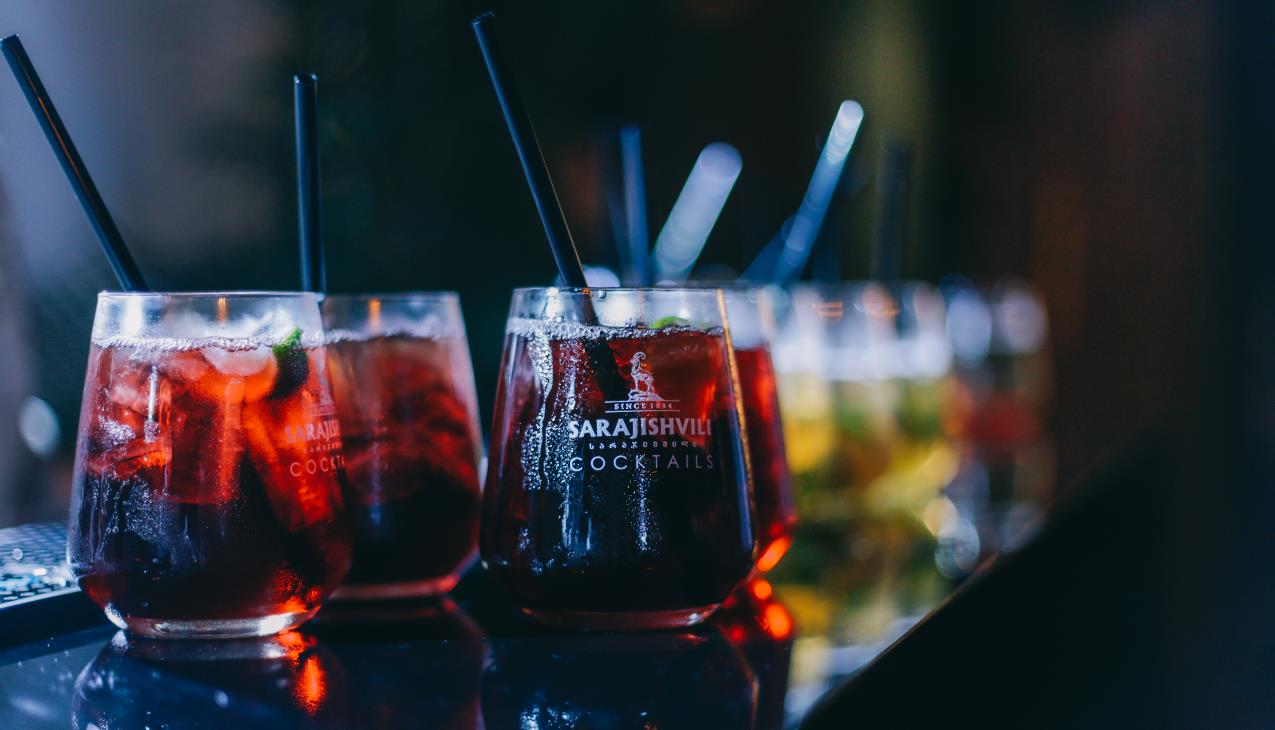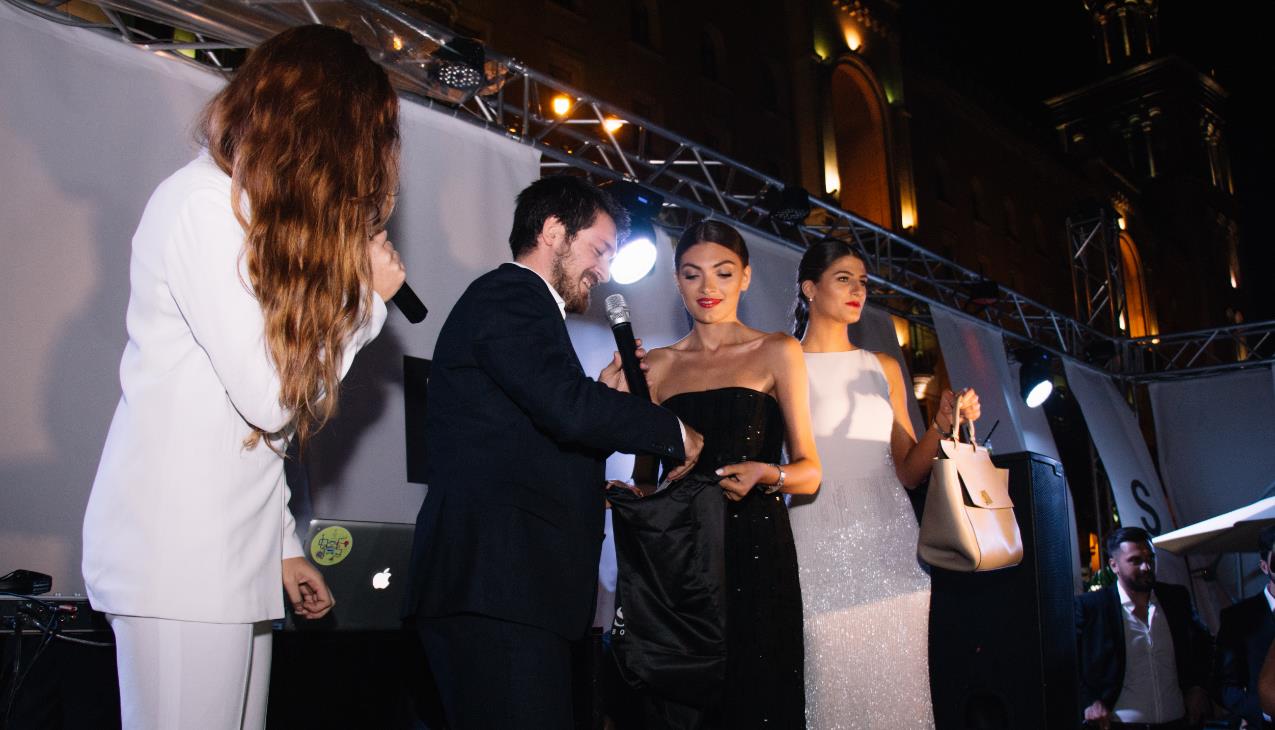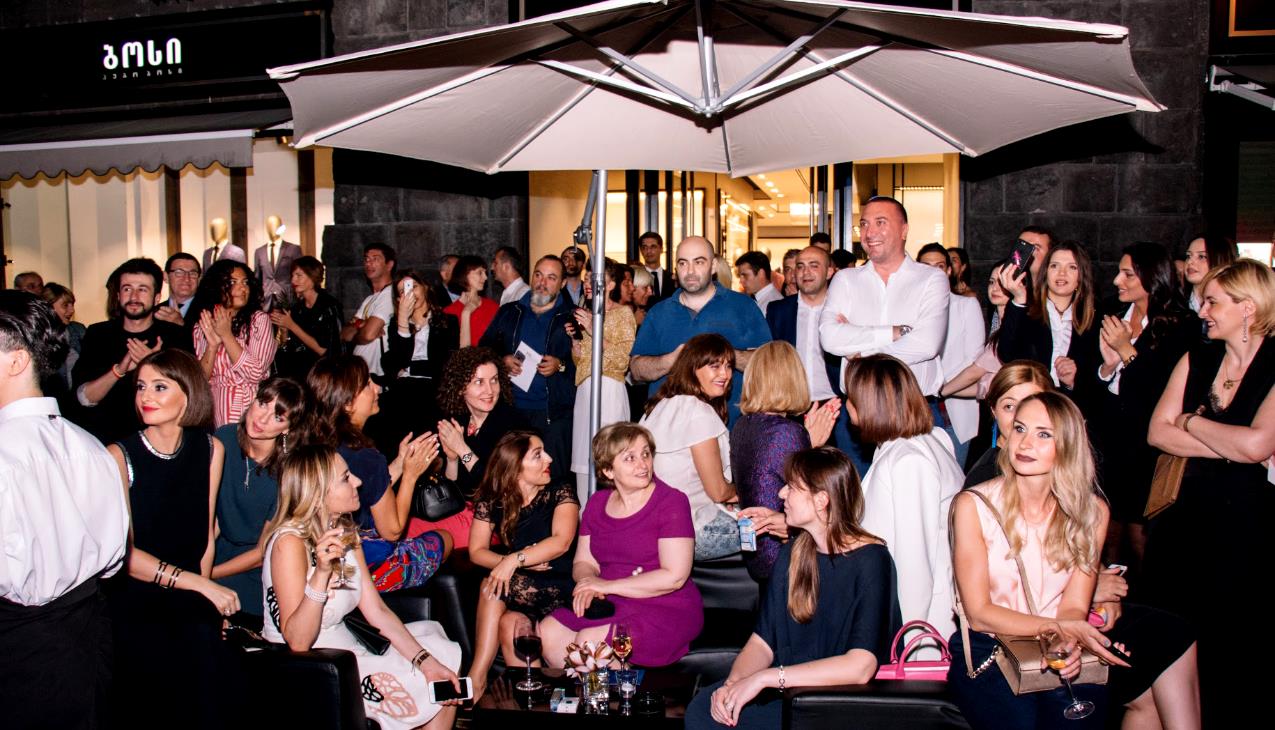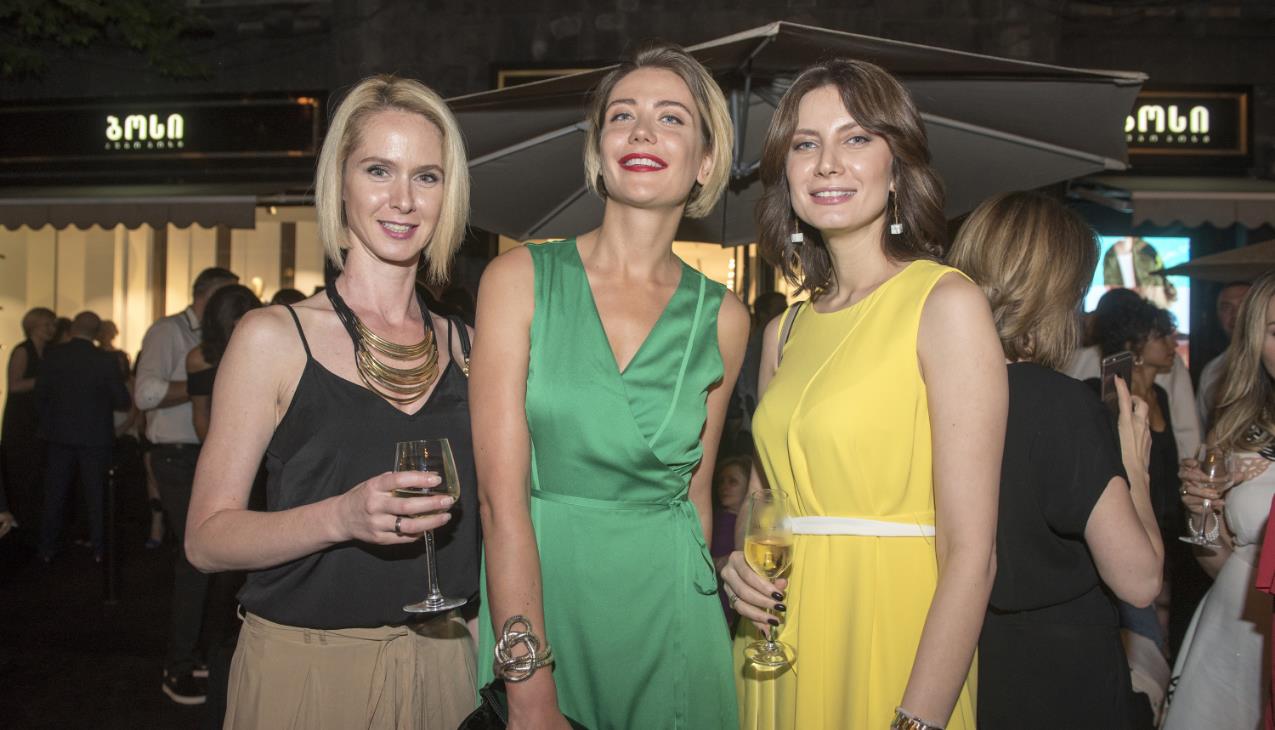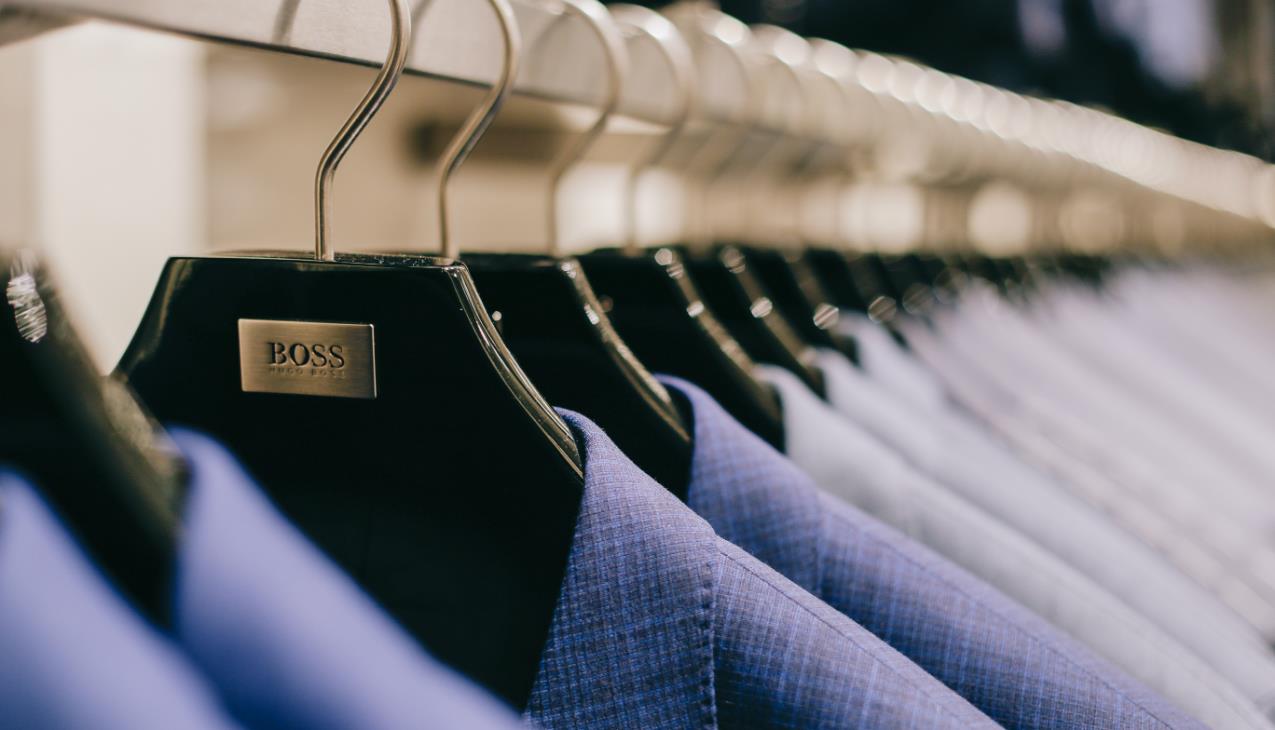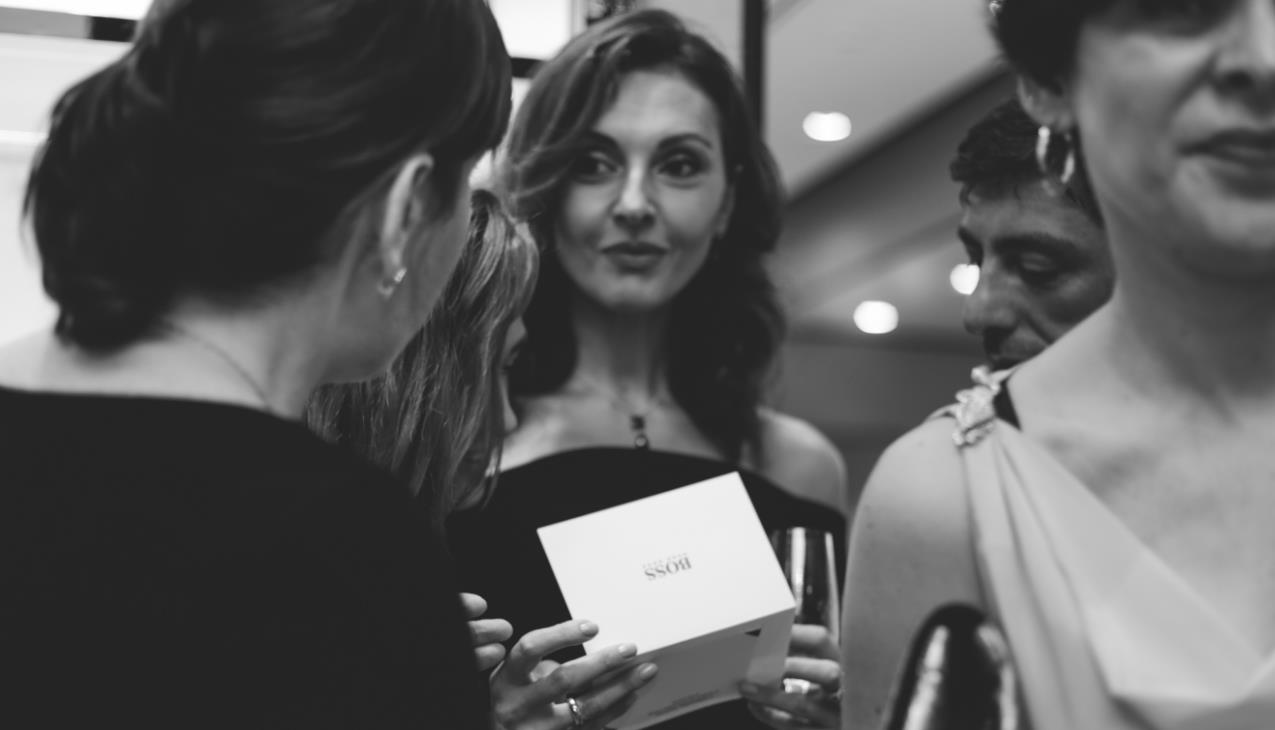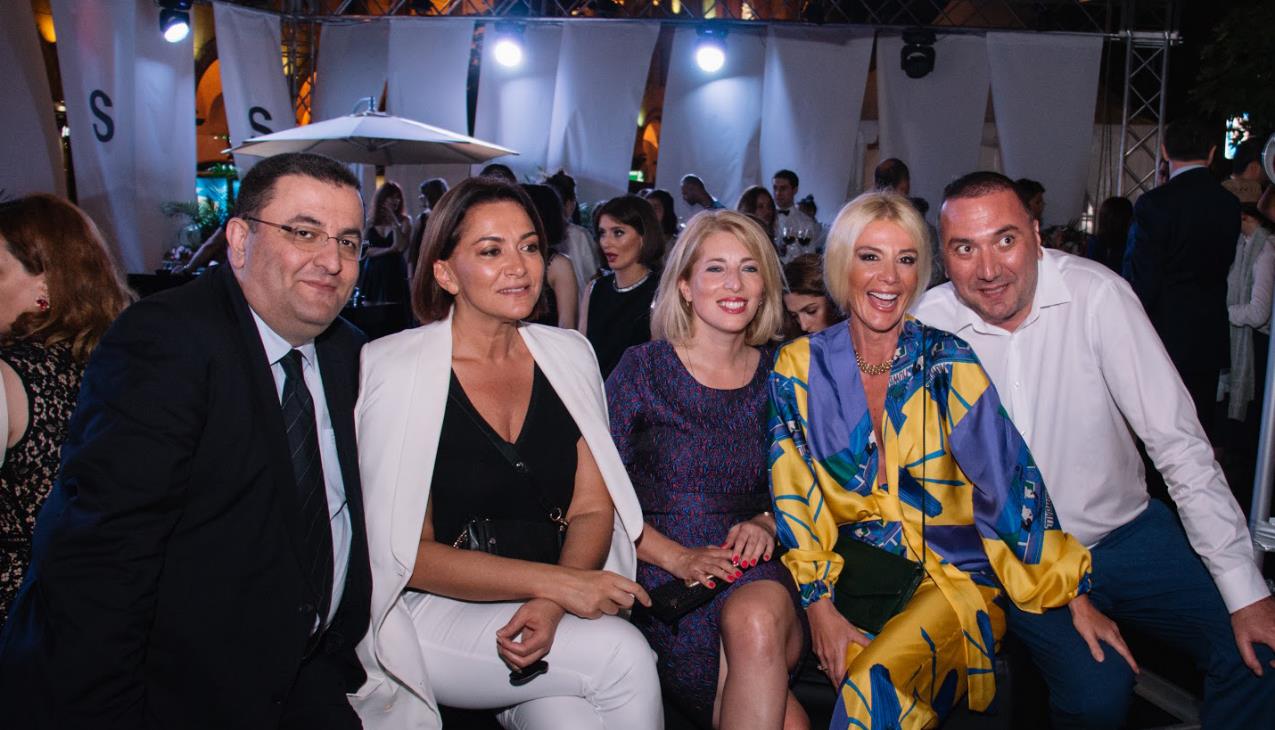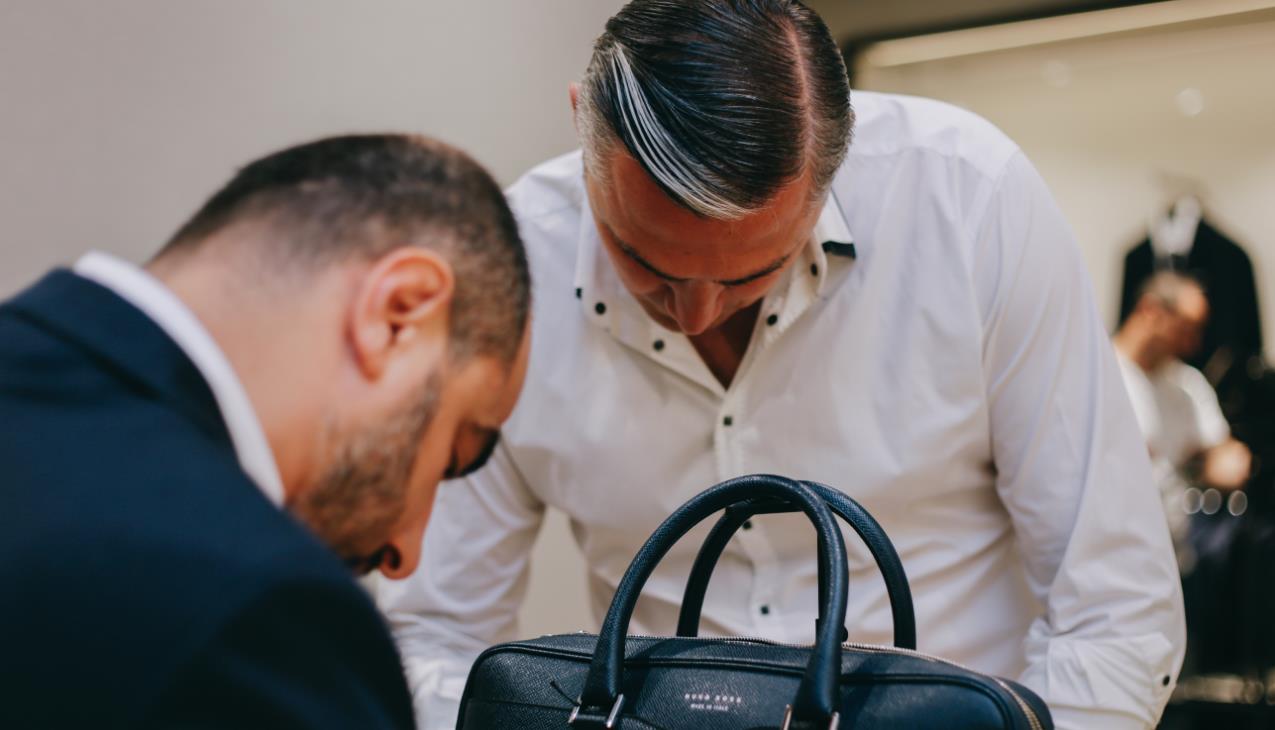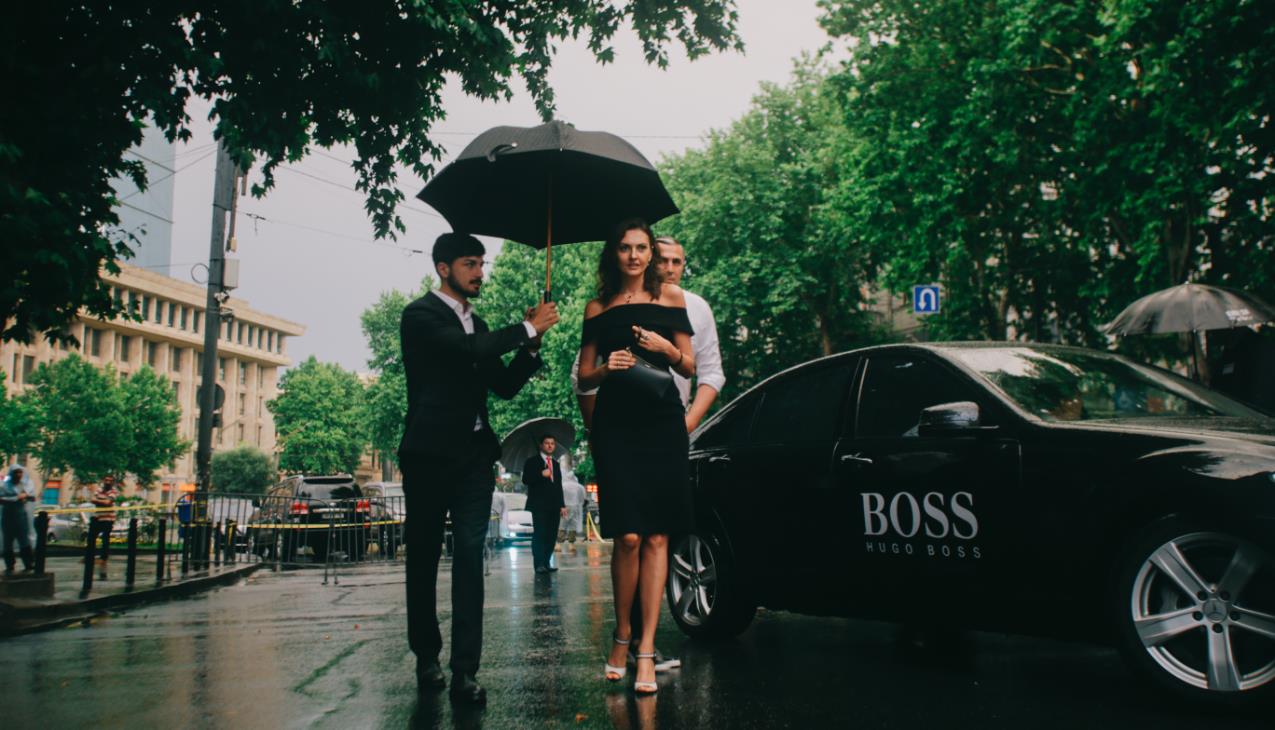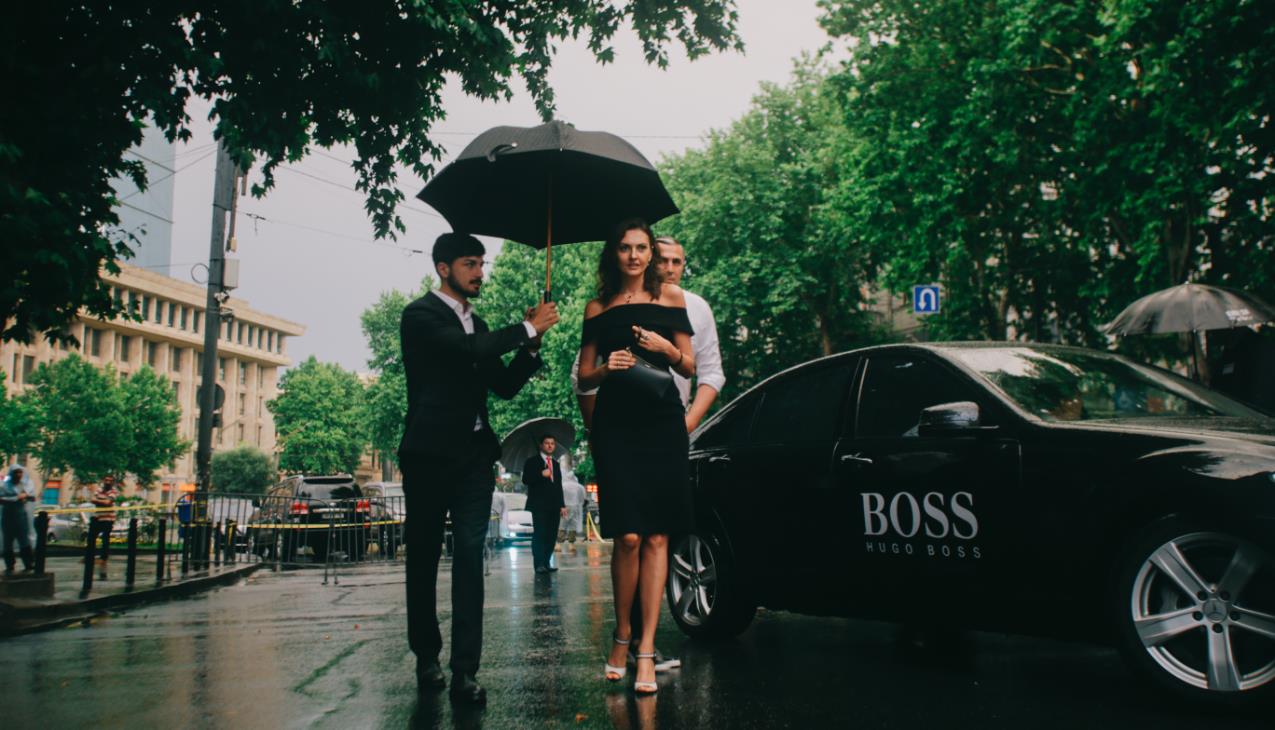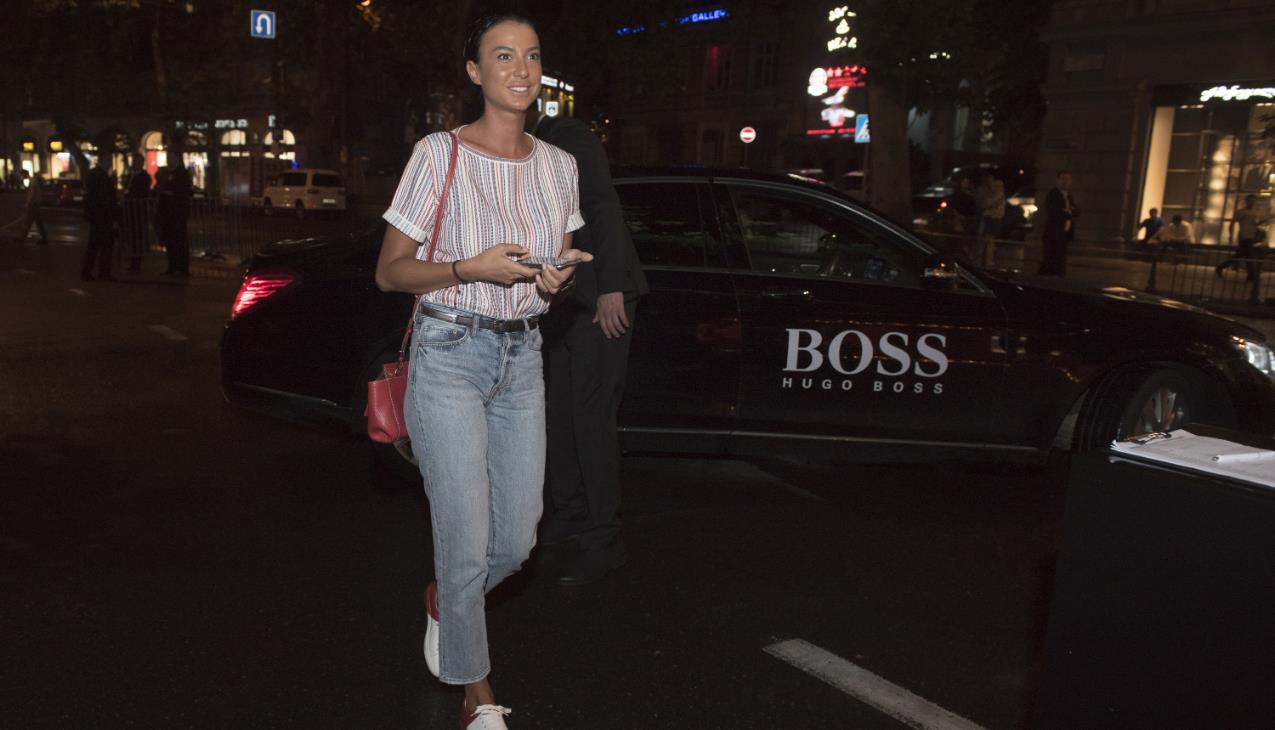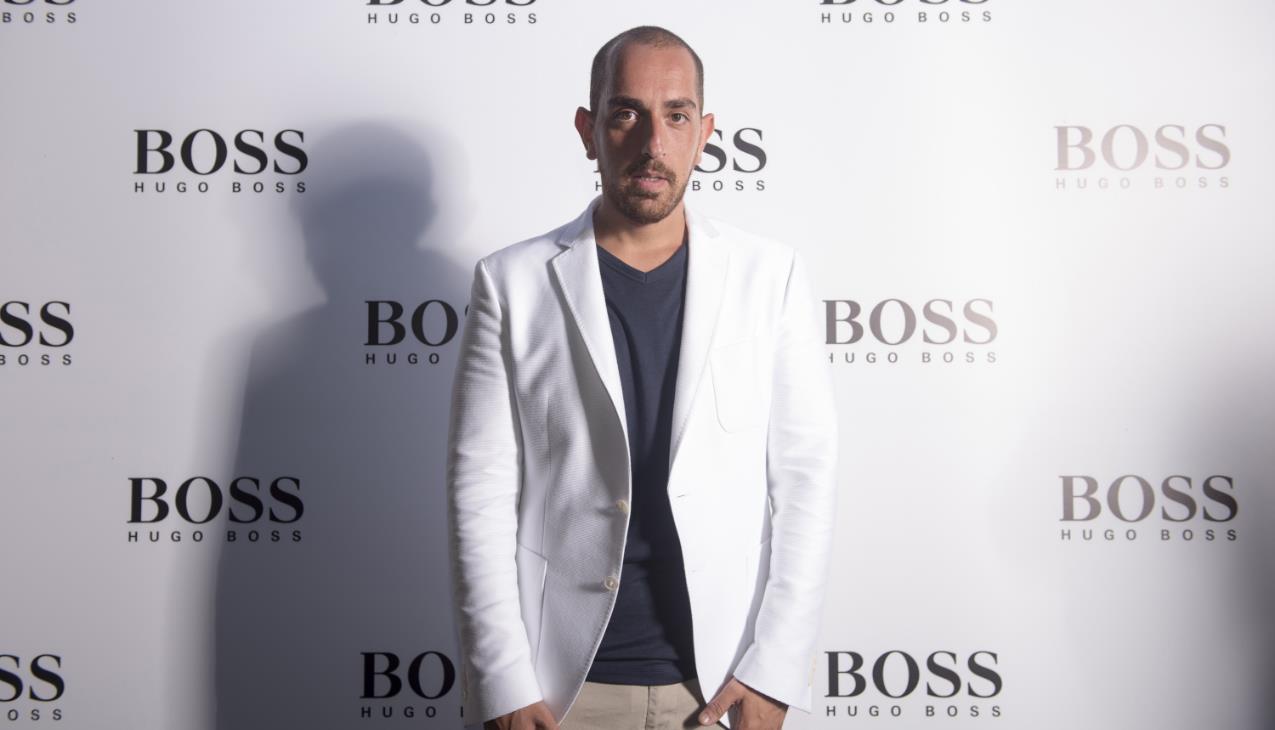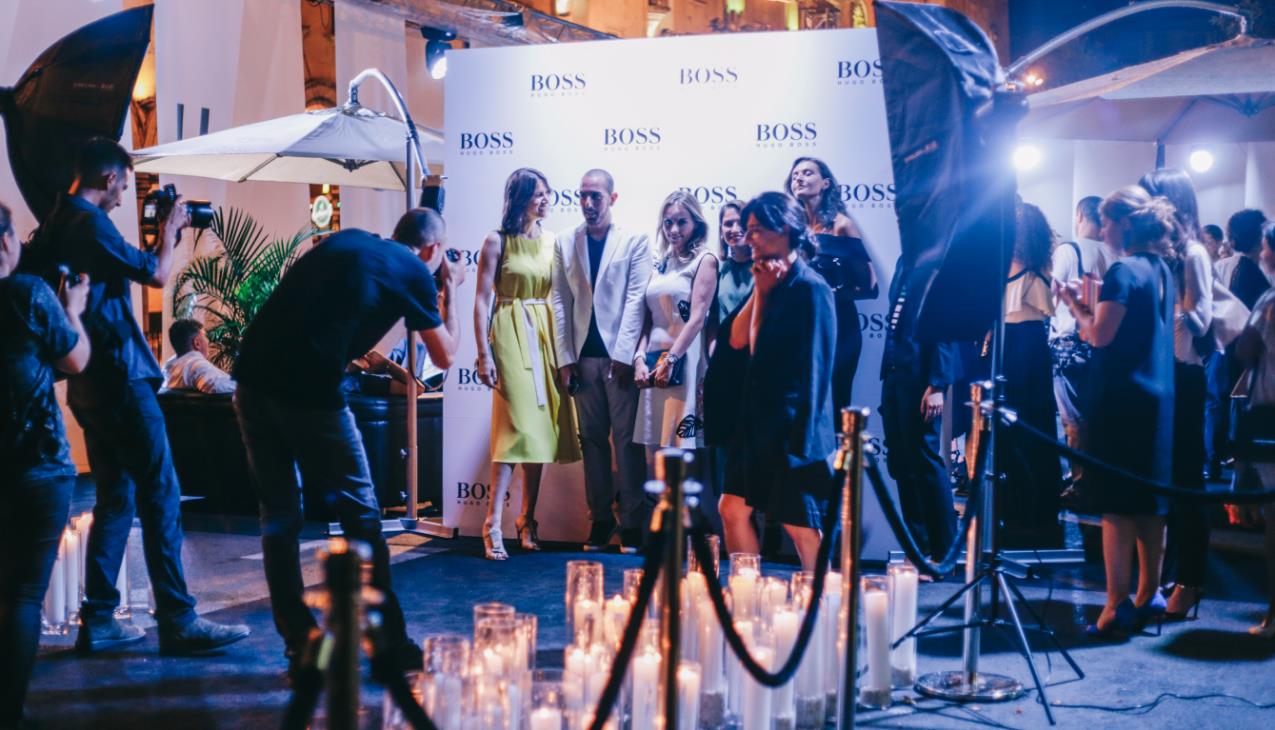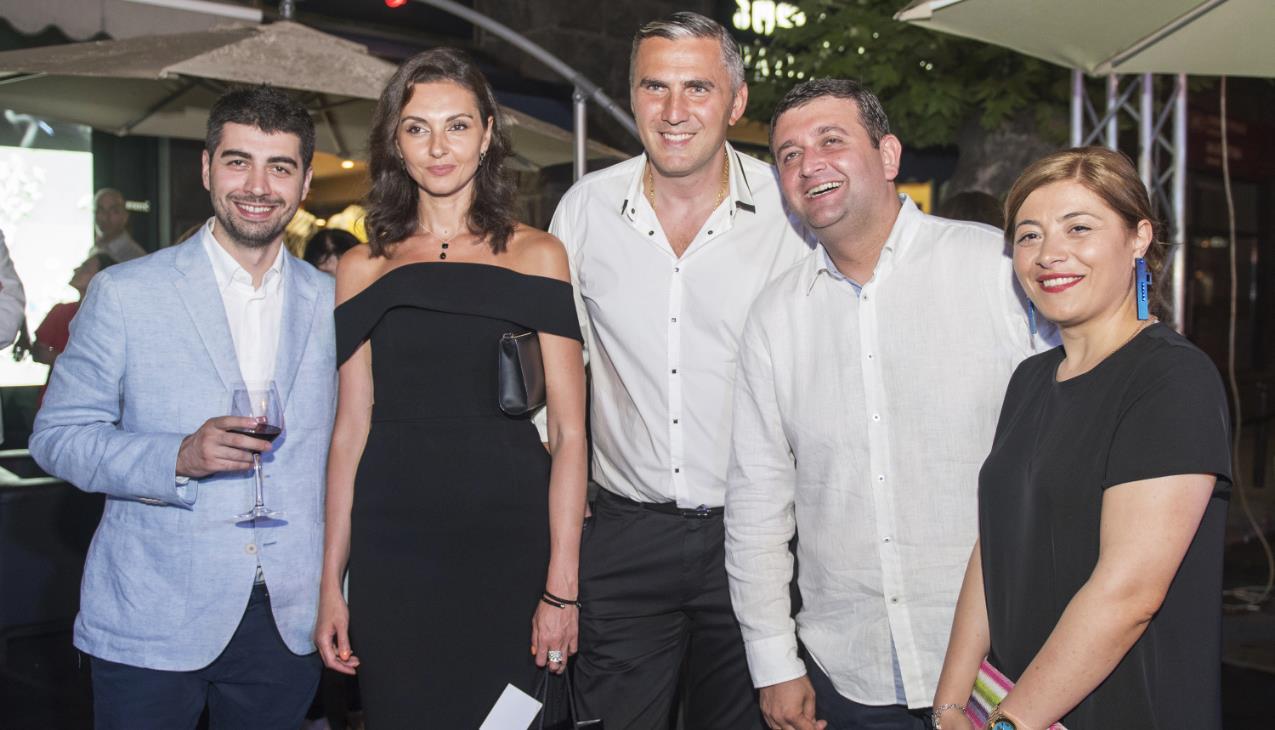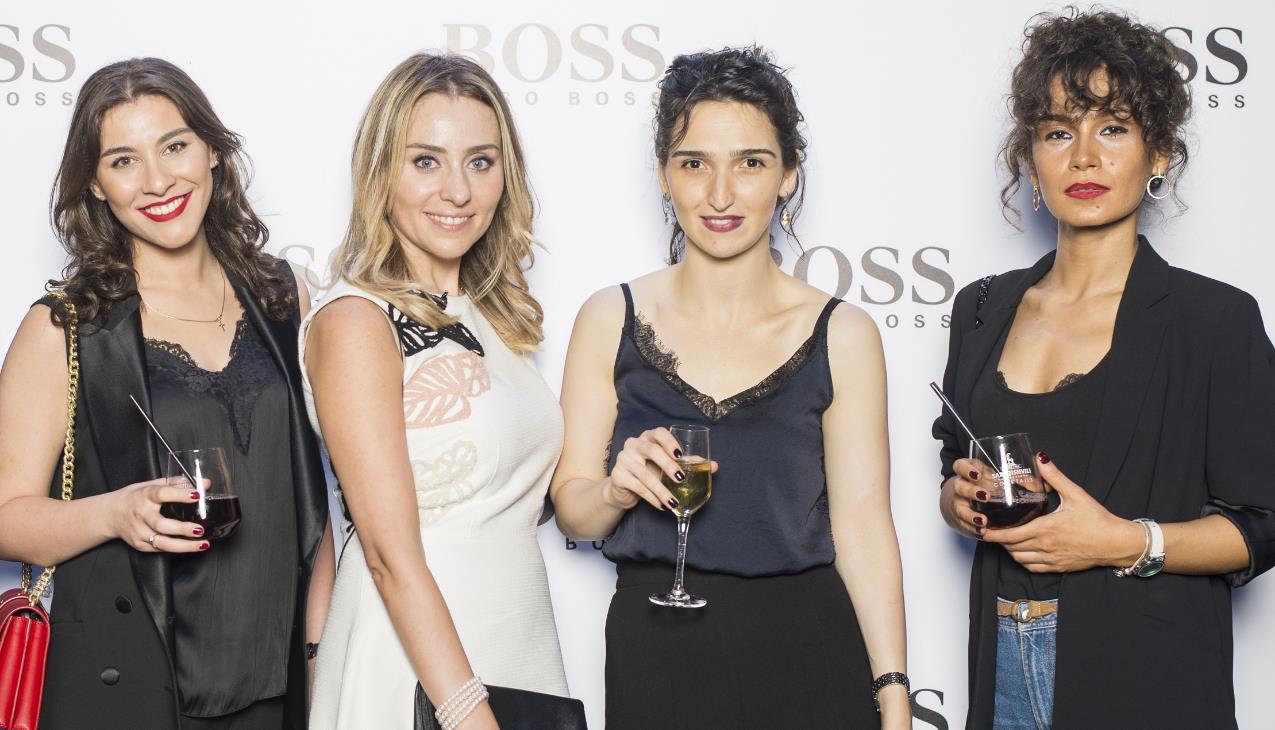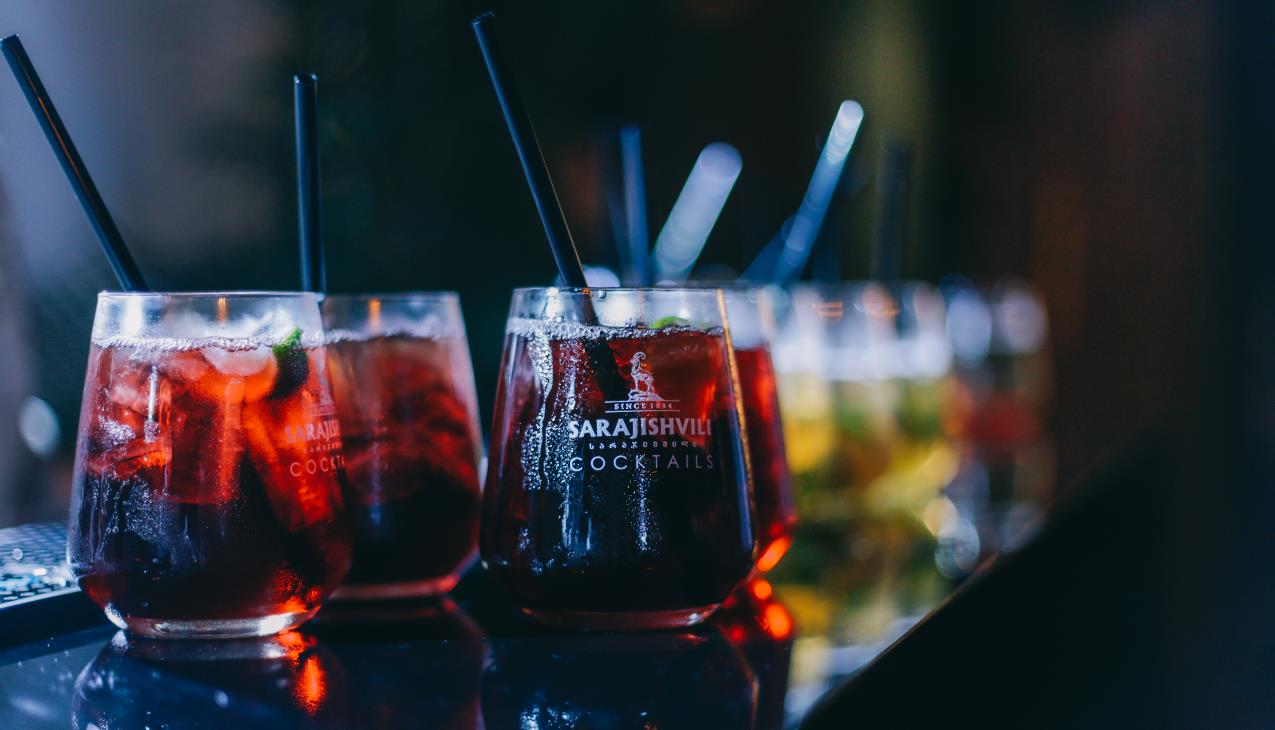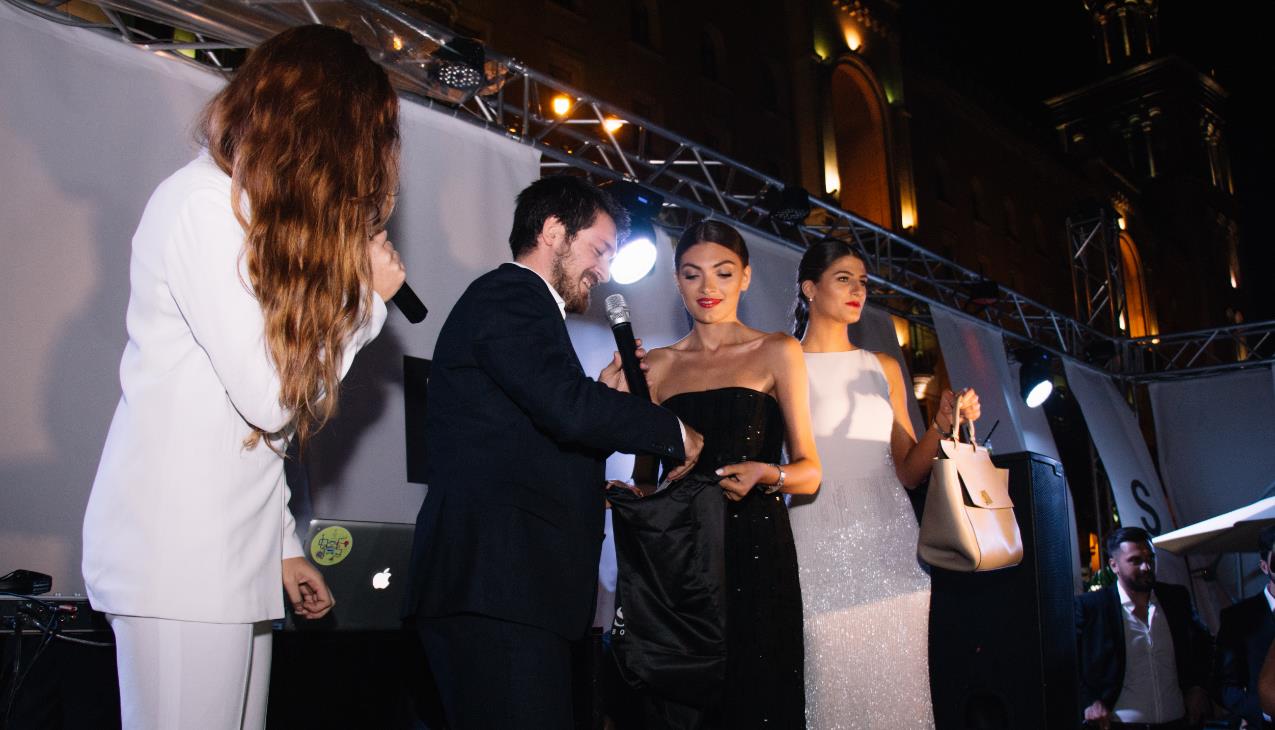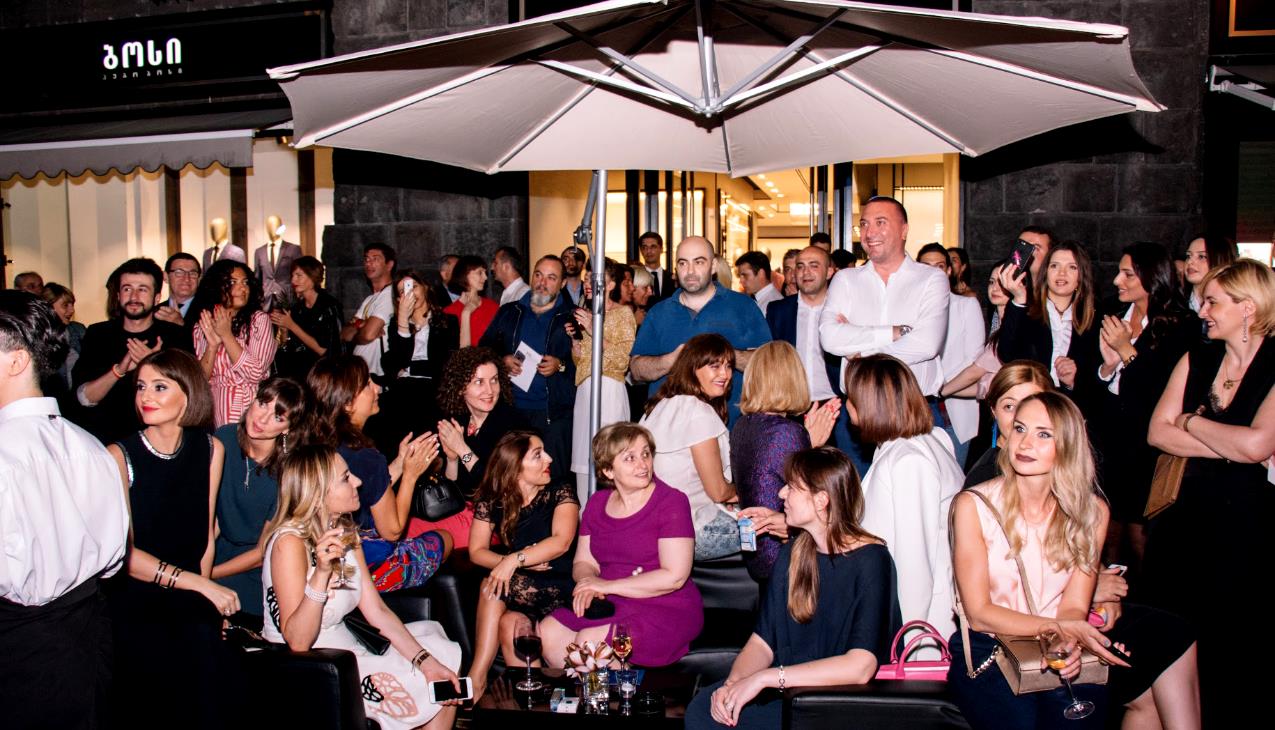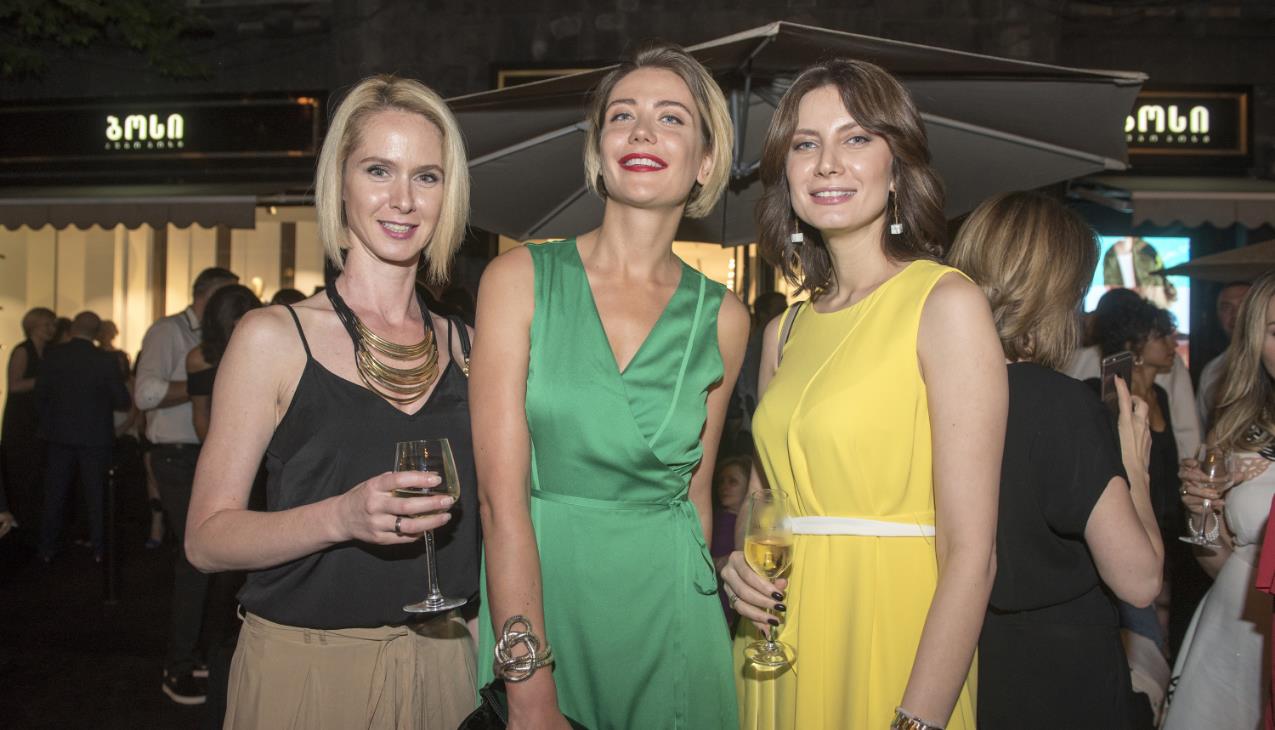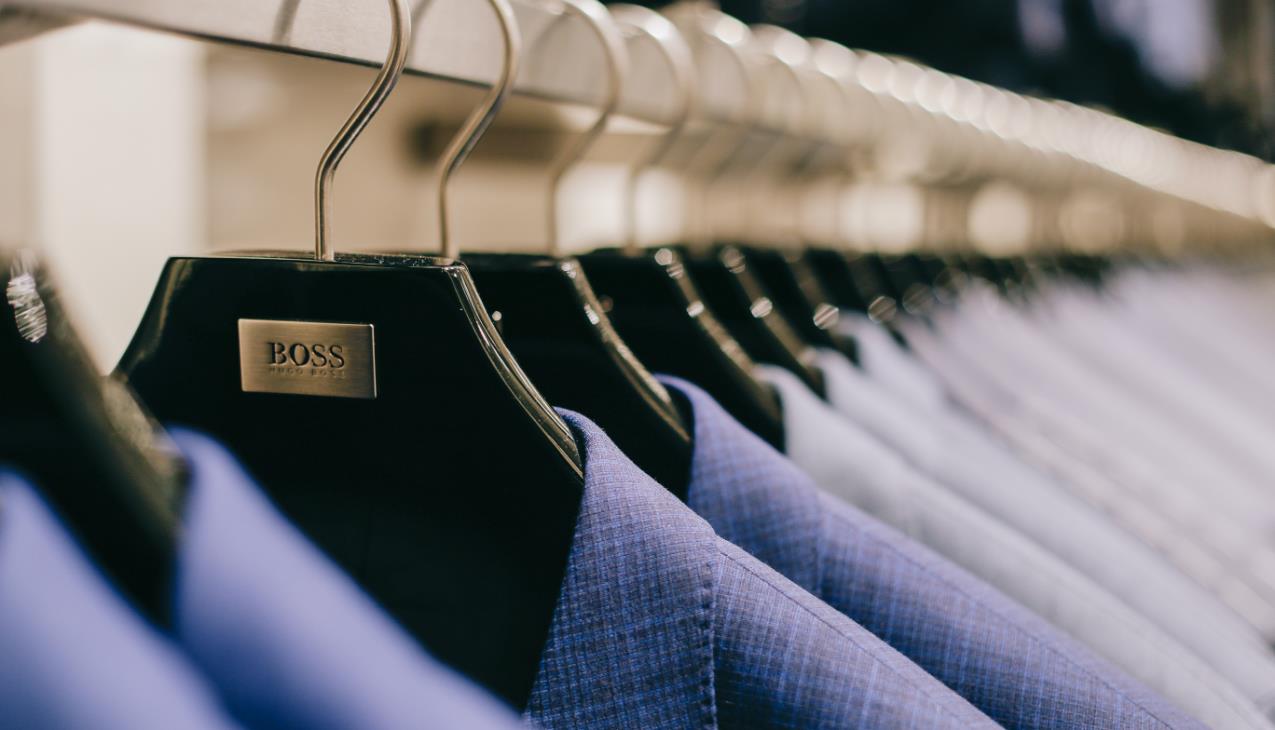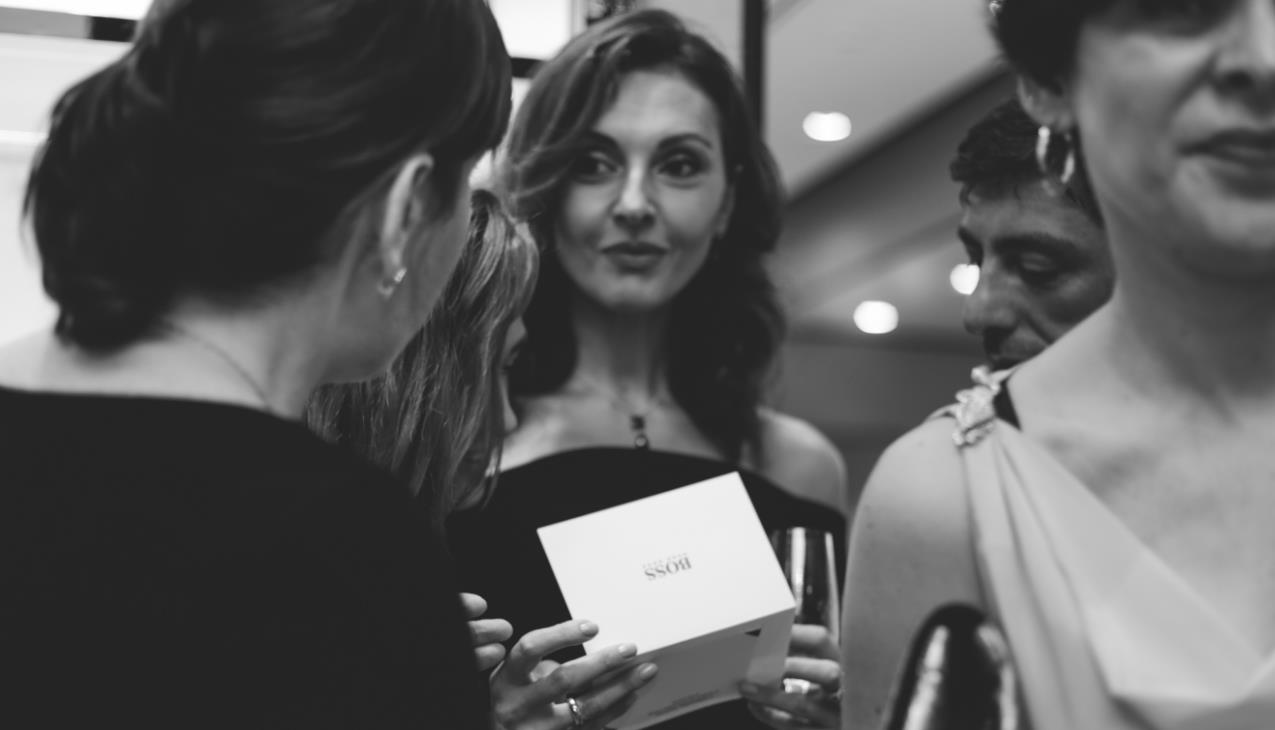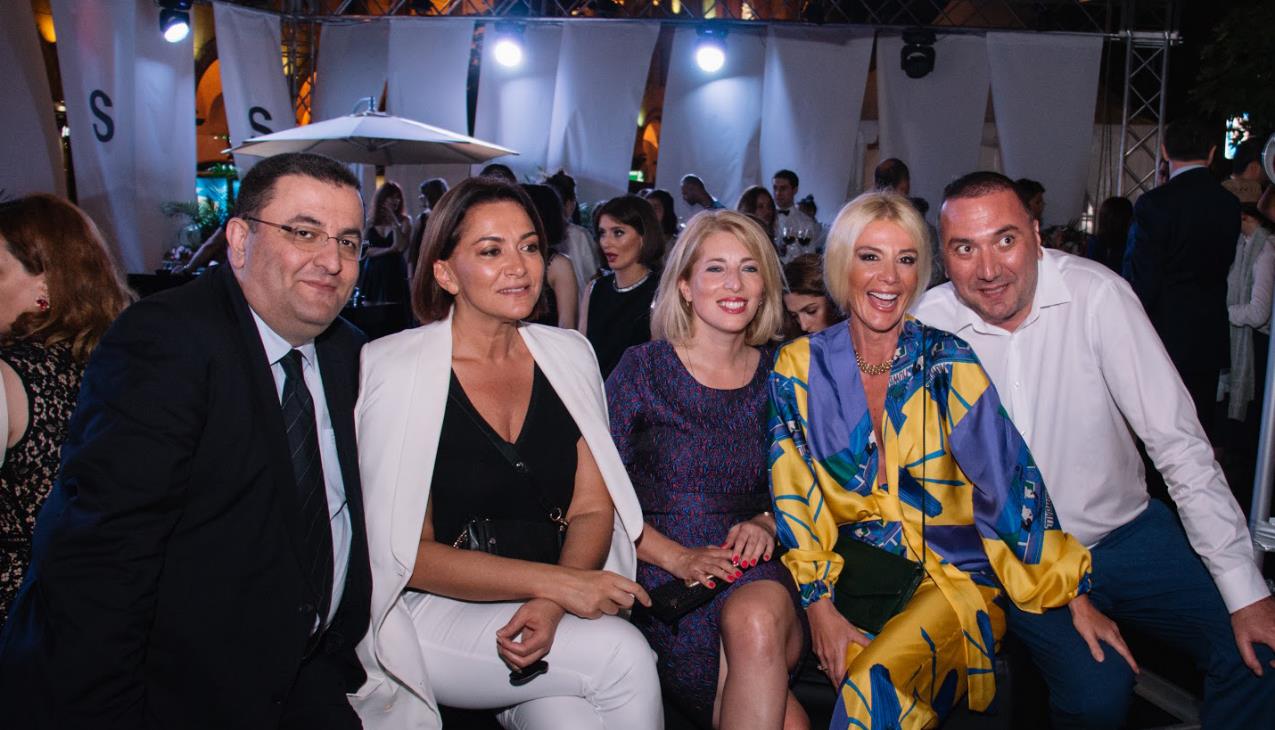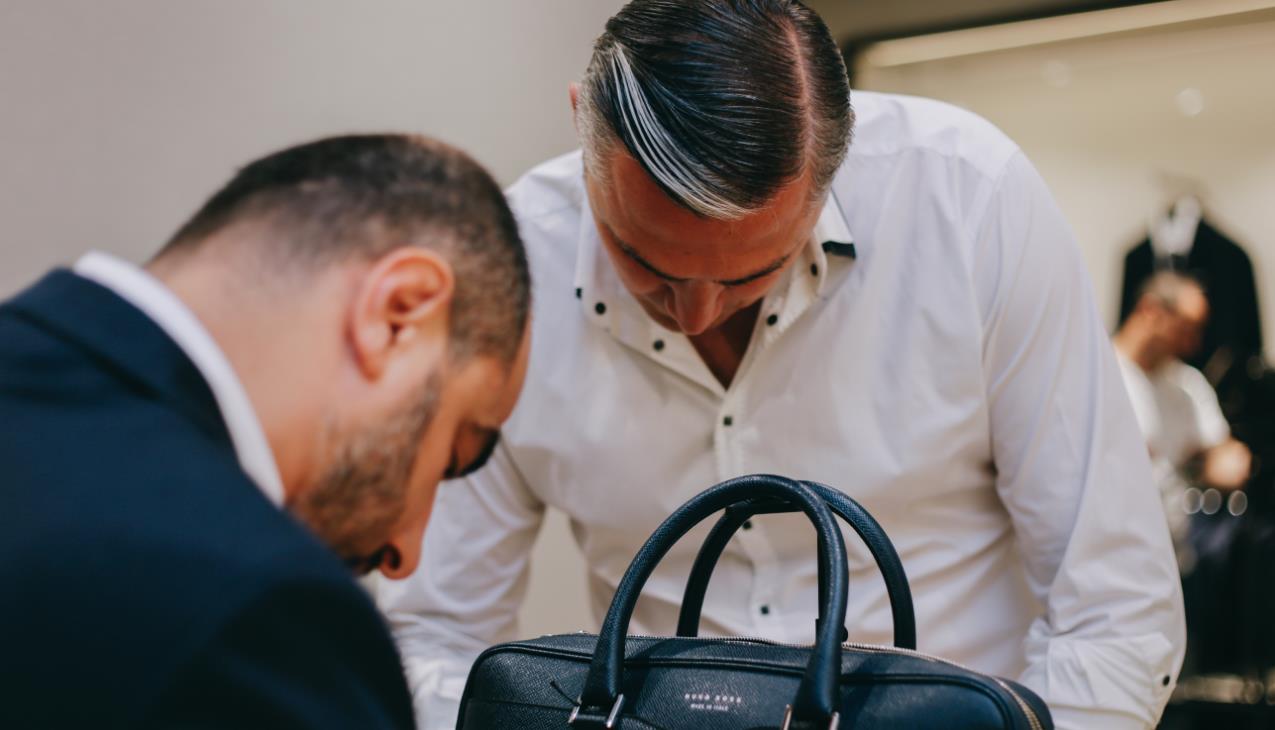 HUGO BOSS STORE LAUNCH
The HUGO BOSS head office had a very clear vision of the event it wanted and provided detailed guidelines as to how it should look and what they expected. ConcierGE Tbilisi had to close down the main avenue of Tbilisi, construct an open-air event space and decorate it.
Besides planning the event, ConcierGE Tbilisi also needed to communicate with media and fashion bloggers and plan the outreach campaign. A special request was to initiate BOSS-related collaborations to make the brand more visible.
ConcierGE Tbilisi closed down the main avenue of Tbilisi for this event, designed and produced special furniture and all accessories for the occasion, and invited a celebrity chef to create an exclusive menu.
Our team managed the 250 VIPs on the guest list and initiated collaboration with fashion bloggers and celebrities. ConcierGE Tbilisi selected MCs and a special entertainment program. We also planned the media outreach campaign, inviting all media representatives and interested parties.
As a special collaboration, ConcierGE Tbilisi arranged Mercedes Benz as an event supporter which included branding cars with the BOSS logo. All celebrities and MCs arrived in brand new Mercedes cars to the red carpet.
HUGO BOSS STORE LAUNCH
Concierge Events
Event Name: HUGO BOSS Store Launch | Industry: Fashion | Client: HUGO BOSS | Location: Tbilisi, Georgia | Number of attendees: 250 | Date: June 29, 2017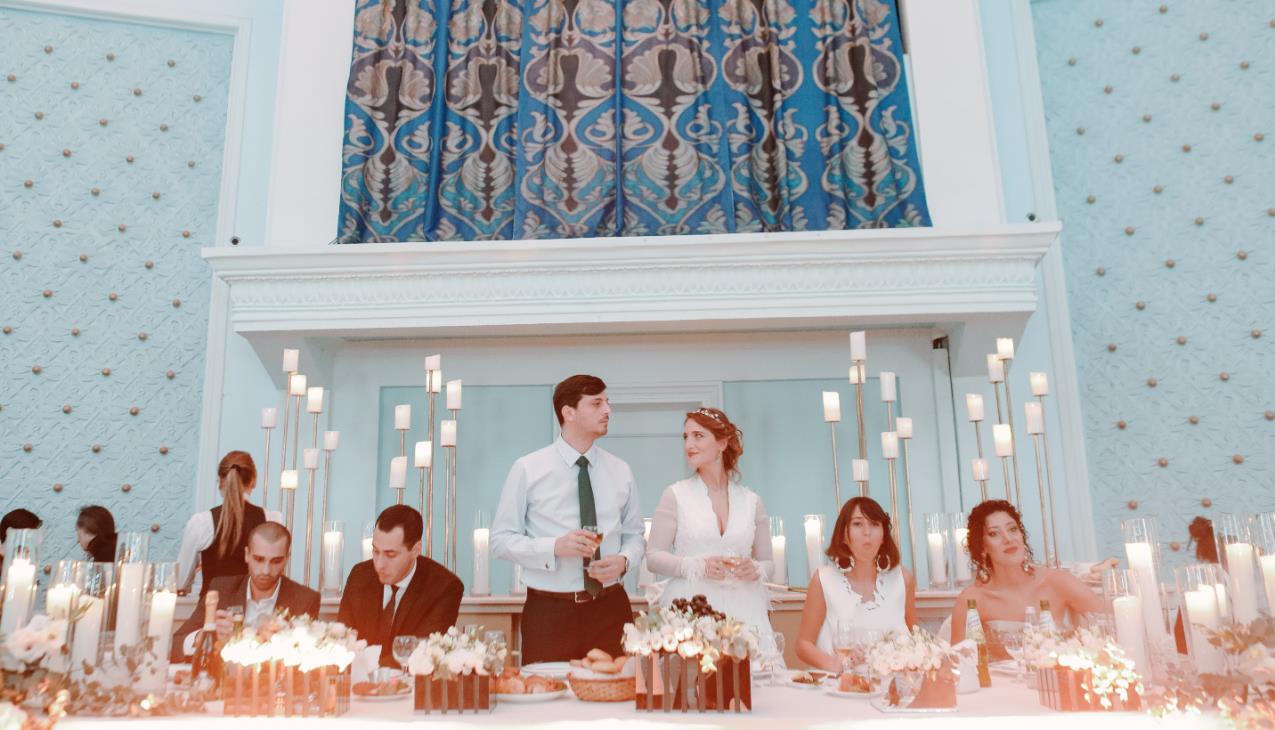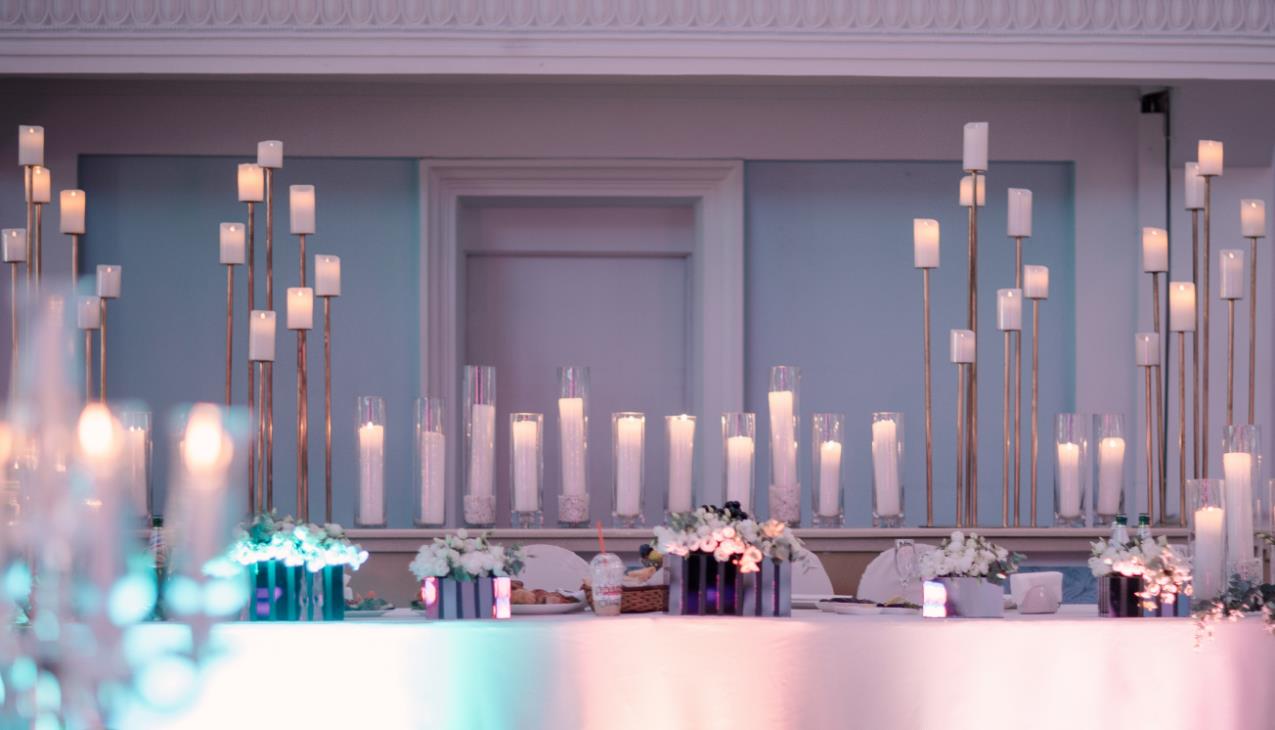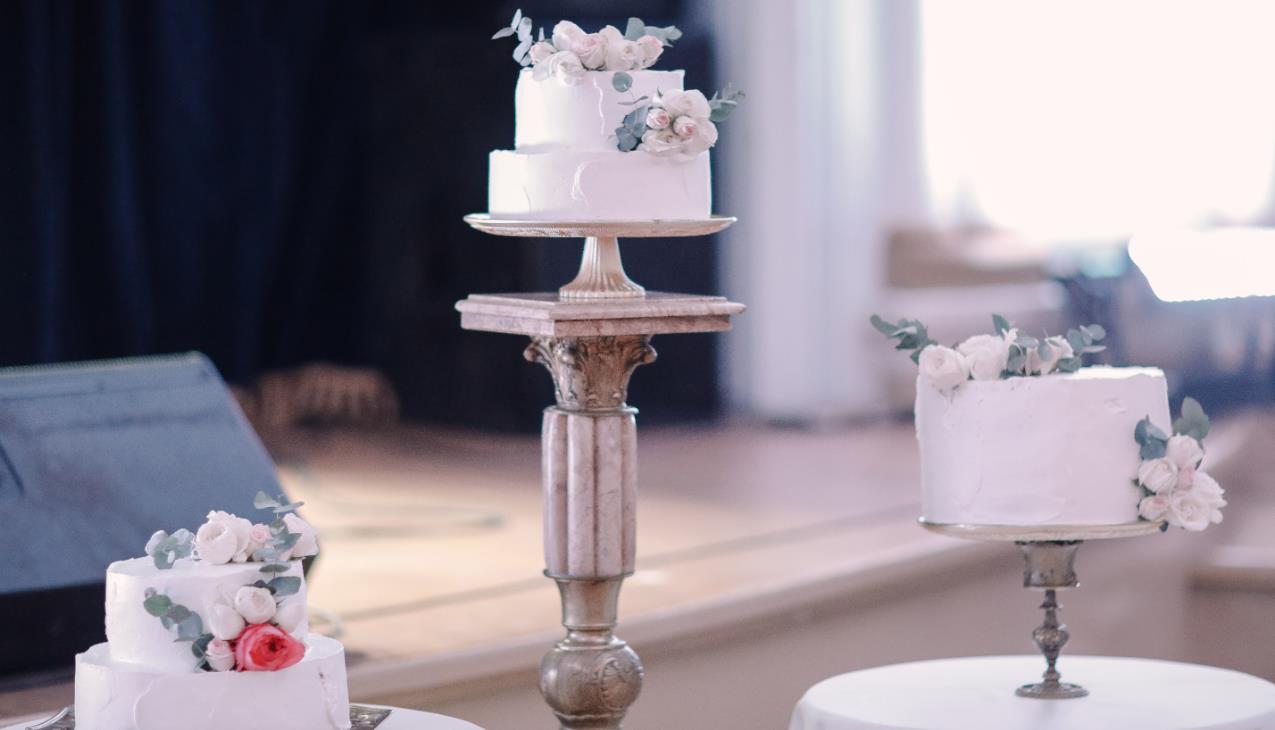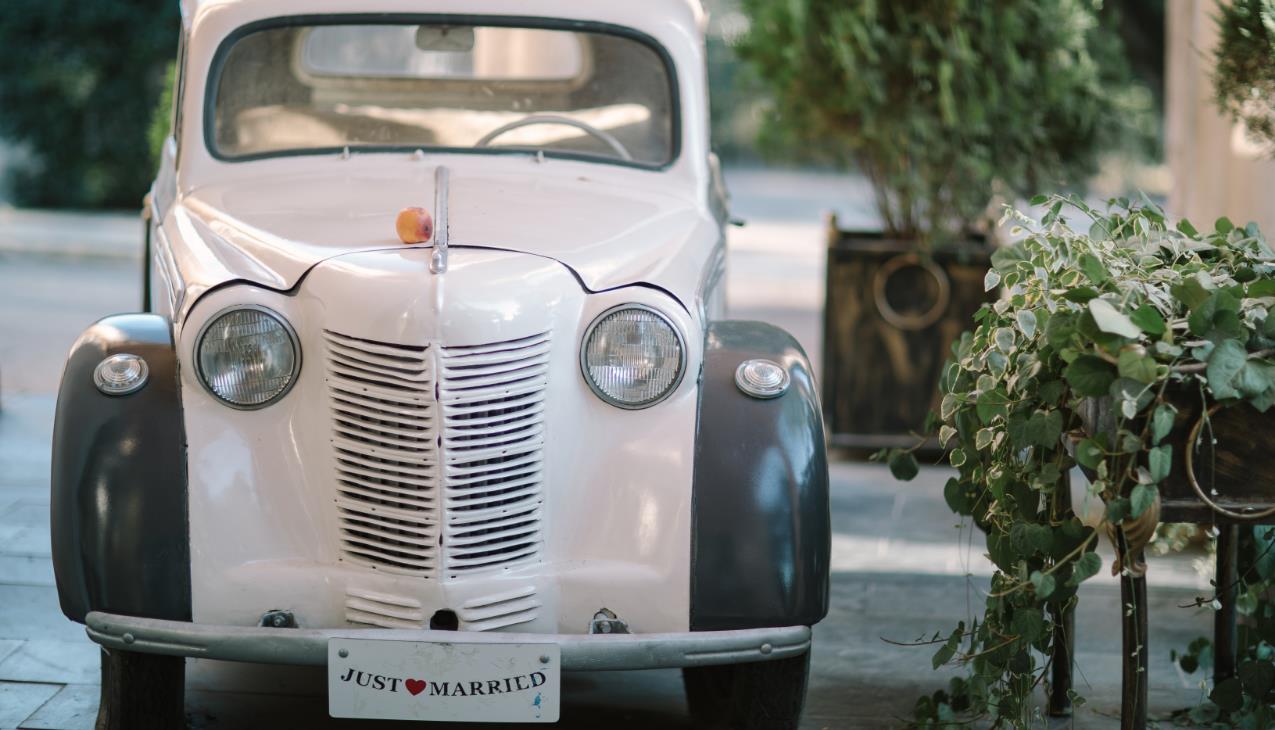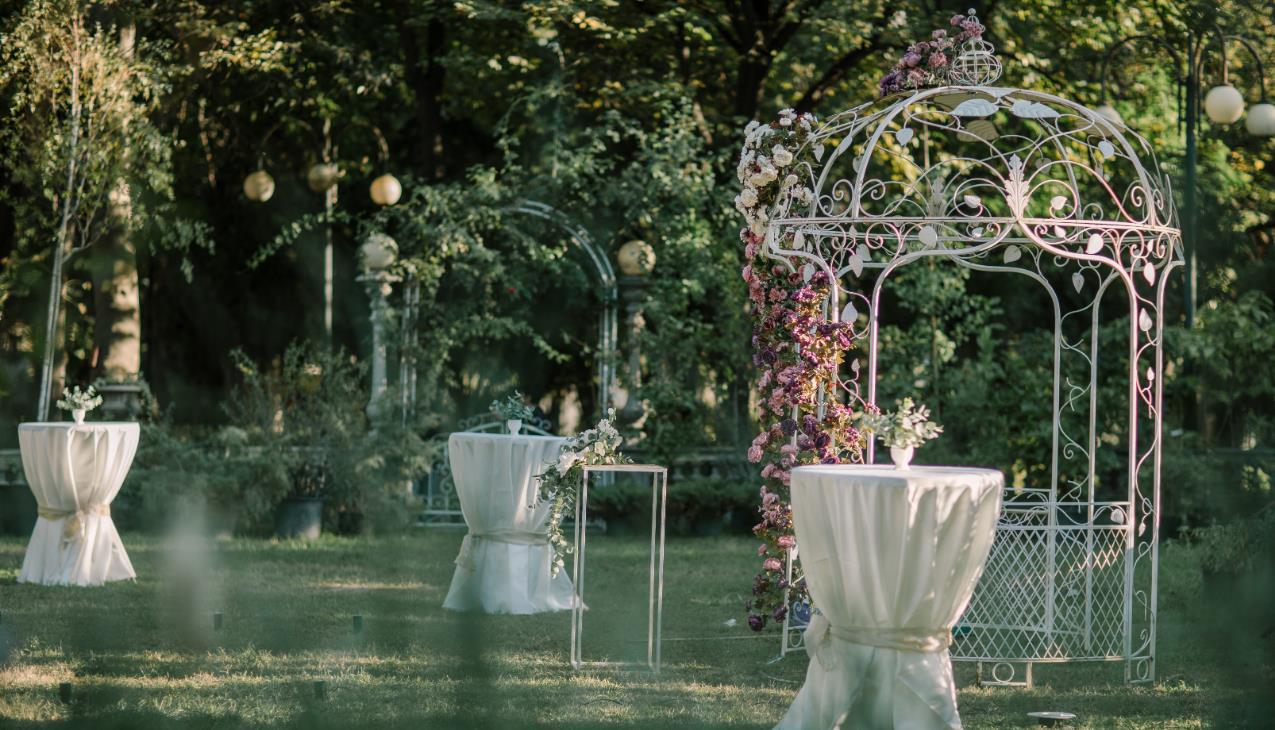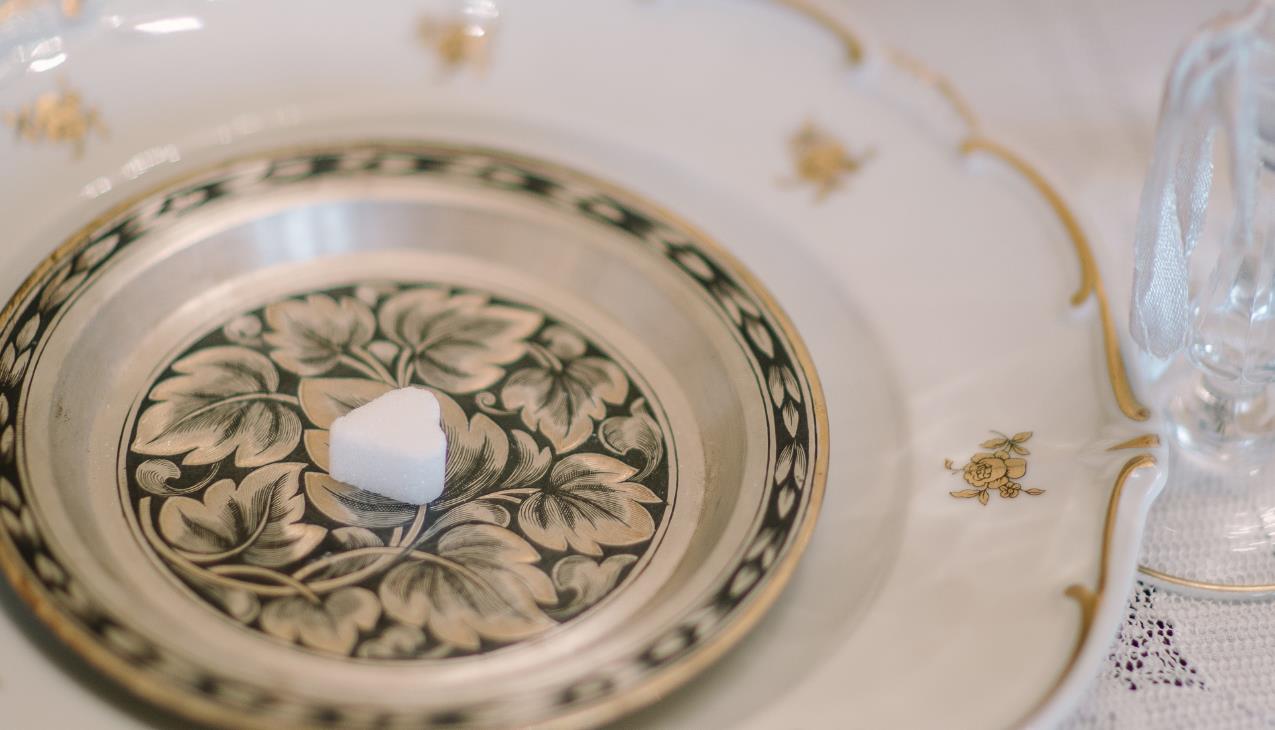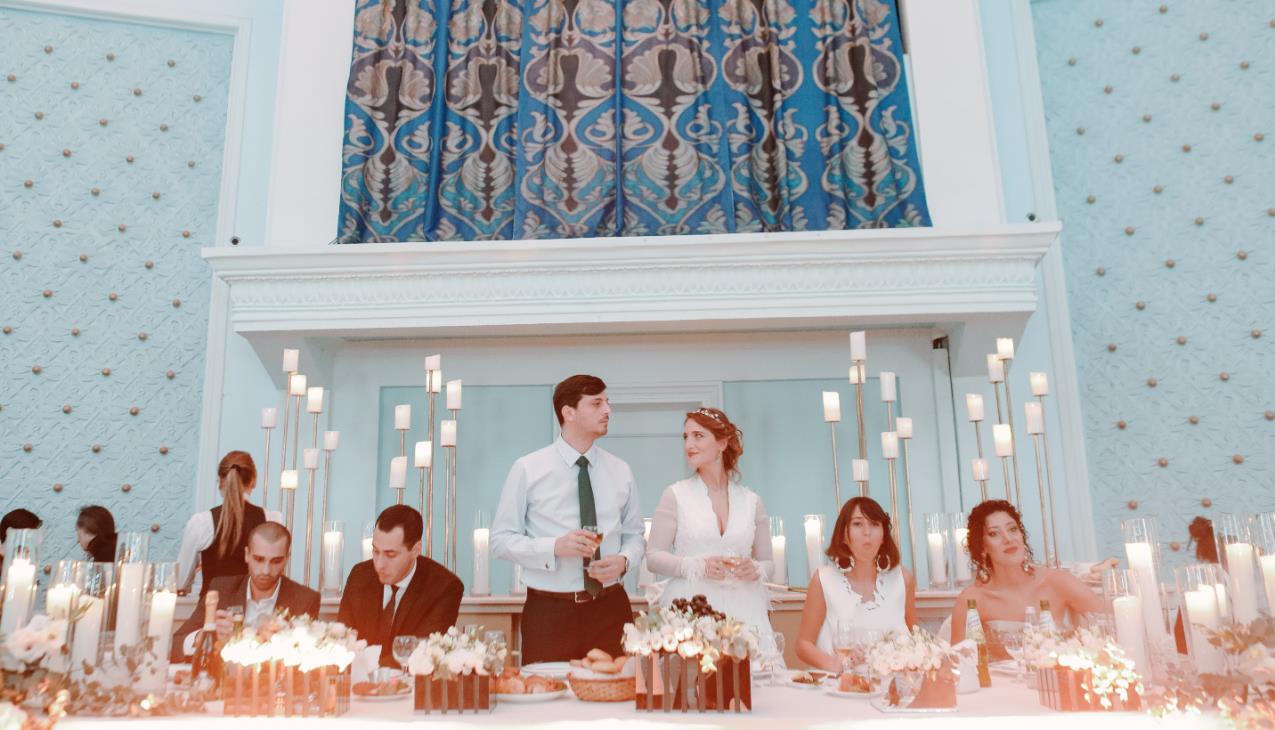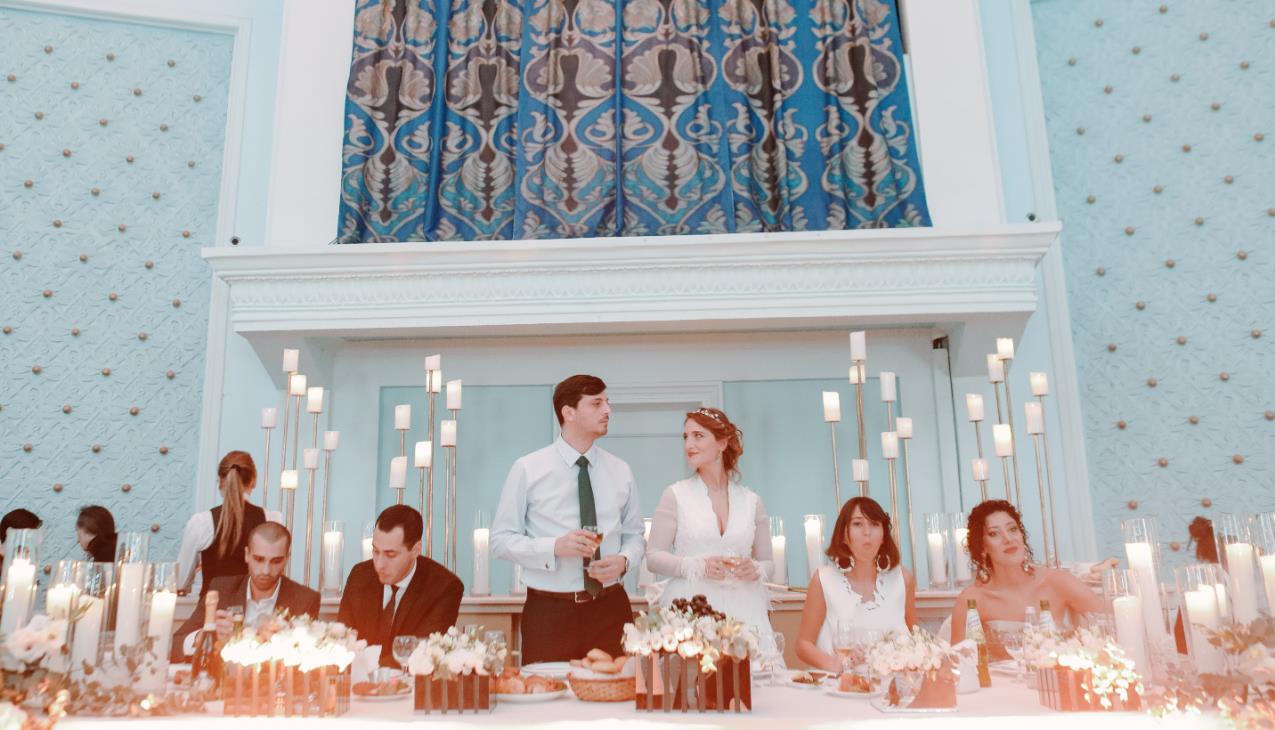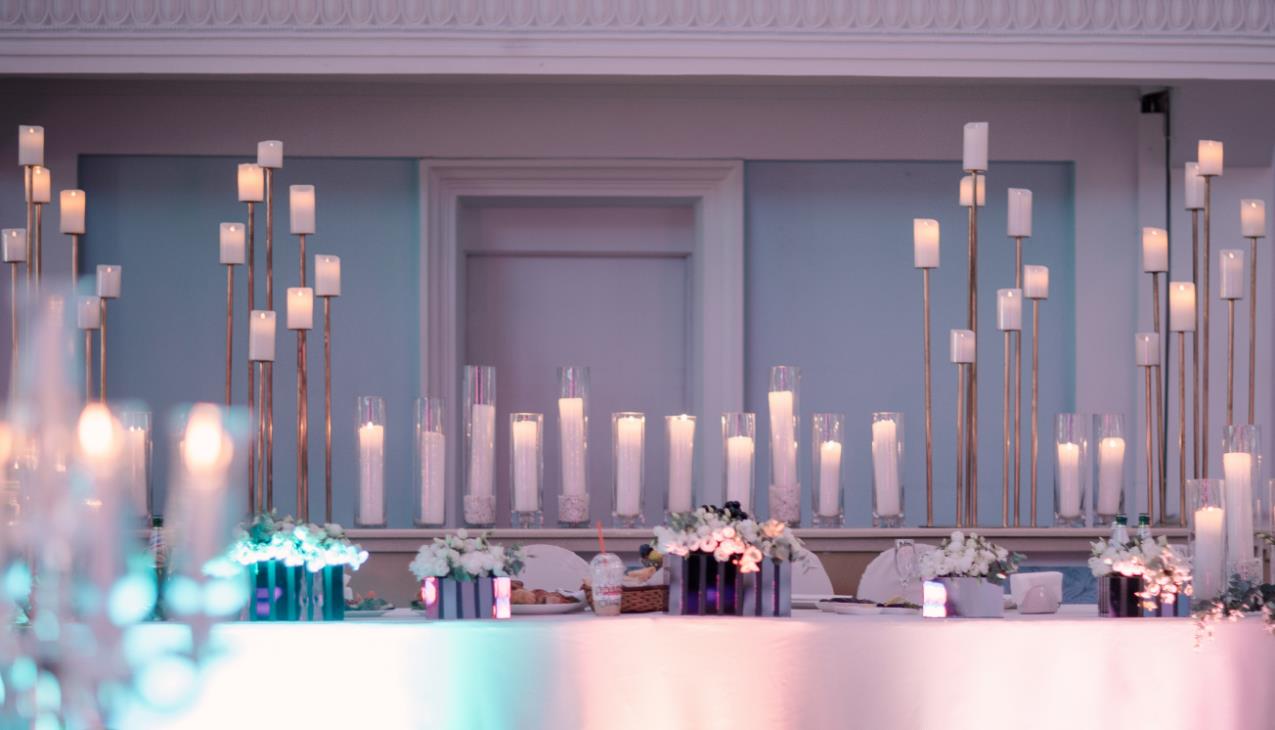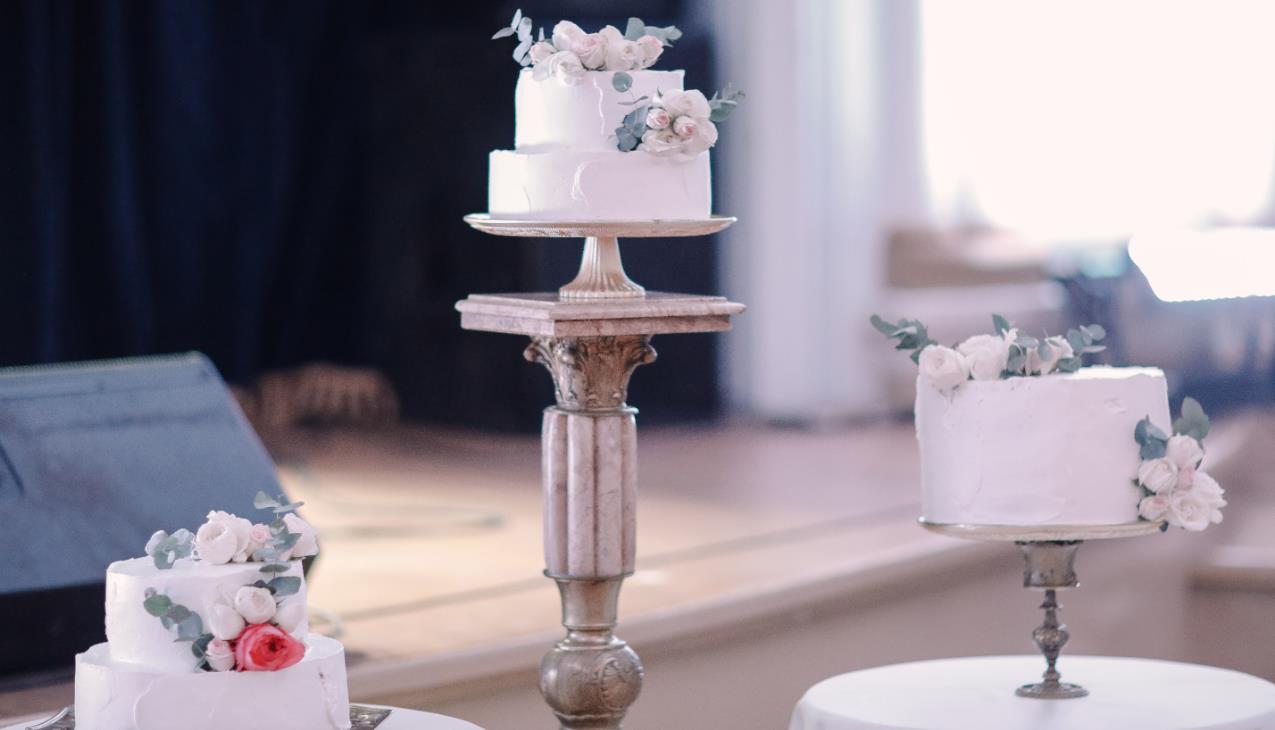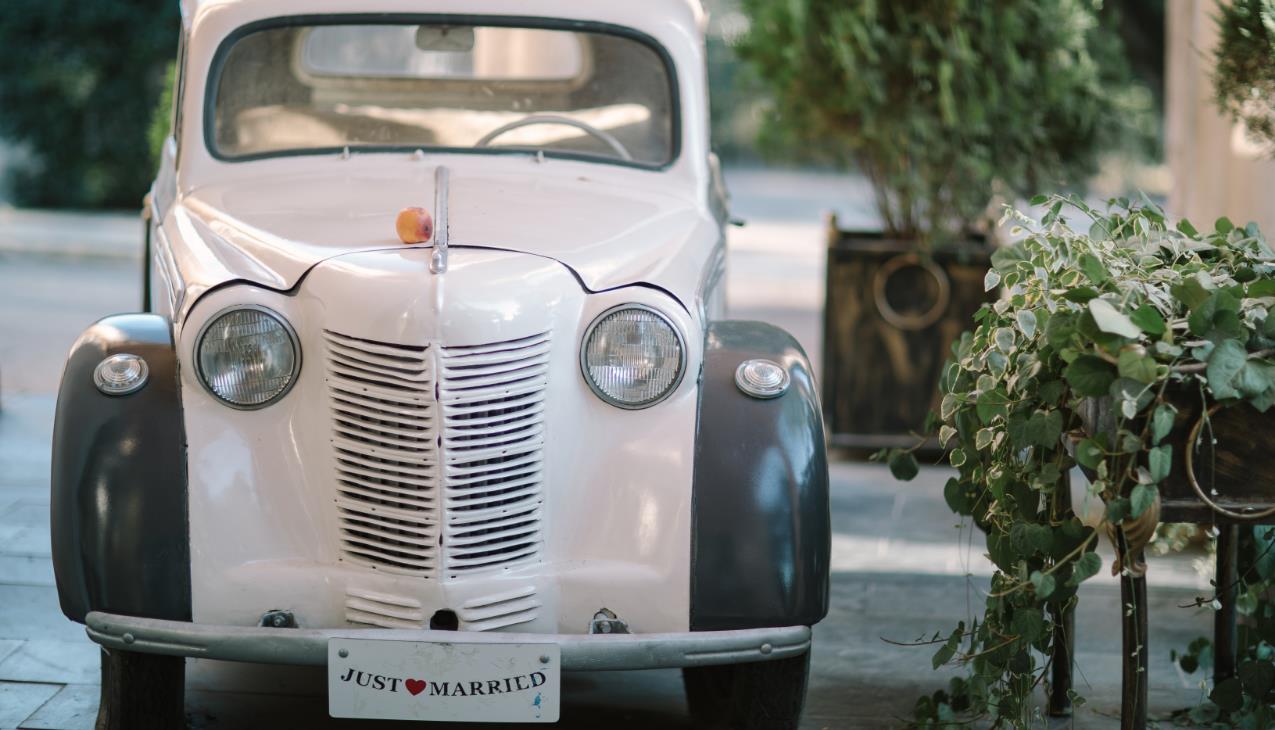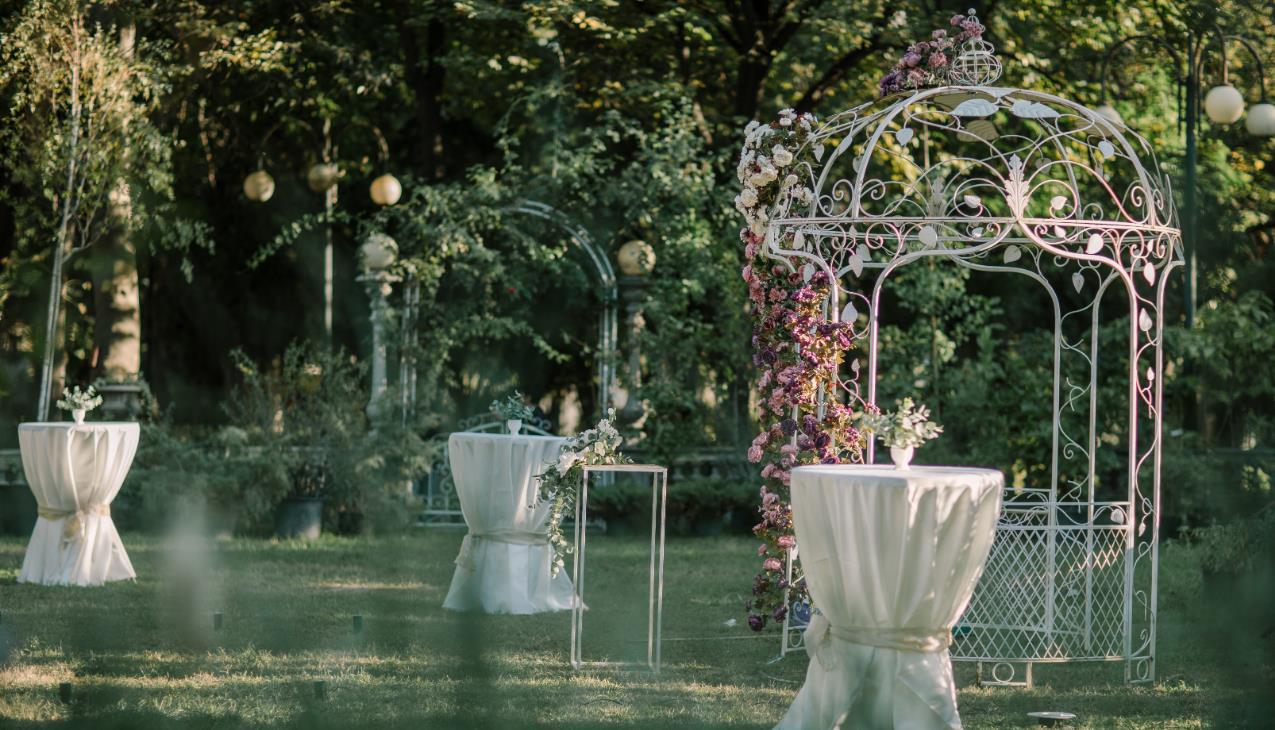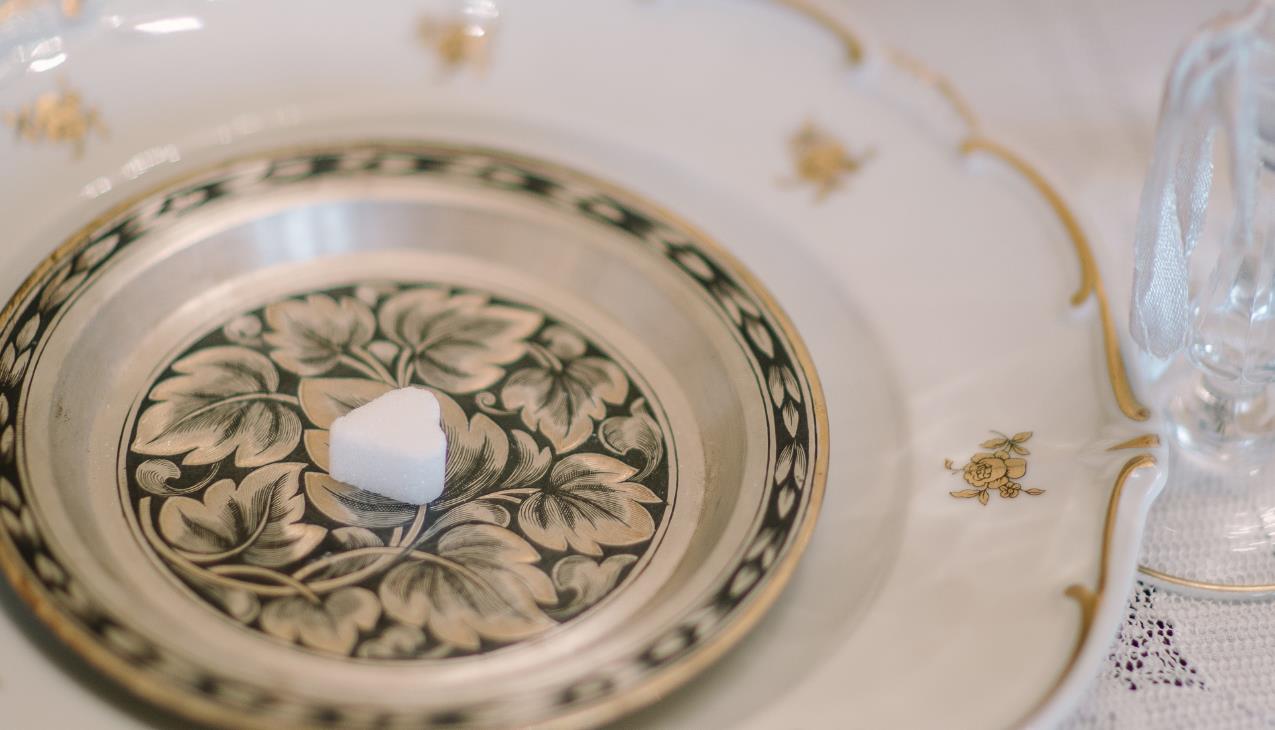 Mariam and Sandro's Wedding
Mariam and Sandro decided to get married in October and ConcierGe Tbilisi had honor to participate in this beautiful event and help create mesmerizing atmosphere. We were lucky enough since the bride had very good taste and knew exactly what she wanted. The main brief included decorating the already beautiful Garden Hall and the wedding venue to make it look even more chic and elegant. Each detail was planned bearing in mind the magic atmosphere Mariam was looking forward to. The bride asked for a very engaging and quality entertainment program and high quality photo and video production. Her main wish was for each guest to enjoy the wedding and spend an unforgettable time. The cultural program was so diverse and engaging that each guest found a song to dance to. The bride herself performed two national dances and immediately won the hearts of all guests.
The wedding hall itself was decorated with numerous combinations of candles and chandeliers, adding a luxurious touch to the venue and creating a very warm and welcoming ambience. Table of the bride and groom was decorated with elegant white combinations of festive flowers, while candles in the background added charm and coziness.
Exclusively for the wedding day ConcierGe Tbilisi team created engraved tableware which made the event even more special. All guests also received handmade, decorated invitation cards.
Since a number of guests represented diplomatic corps and government, ConcierGE Tbilisi ensured that the menu was diverse, guests were seated according to official protocol and our staff was always there to help with interpretation.
Mariam and Sandro's Wedding
Concierge Events
Event Name: Mariam and Sandro's Wedding | Client: Mariam and Sandro | Location: Garden Hall, Tbilisi, Georgia | Number of attendees: 200 | Date: 06.10.2018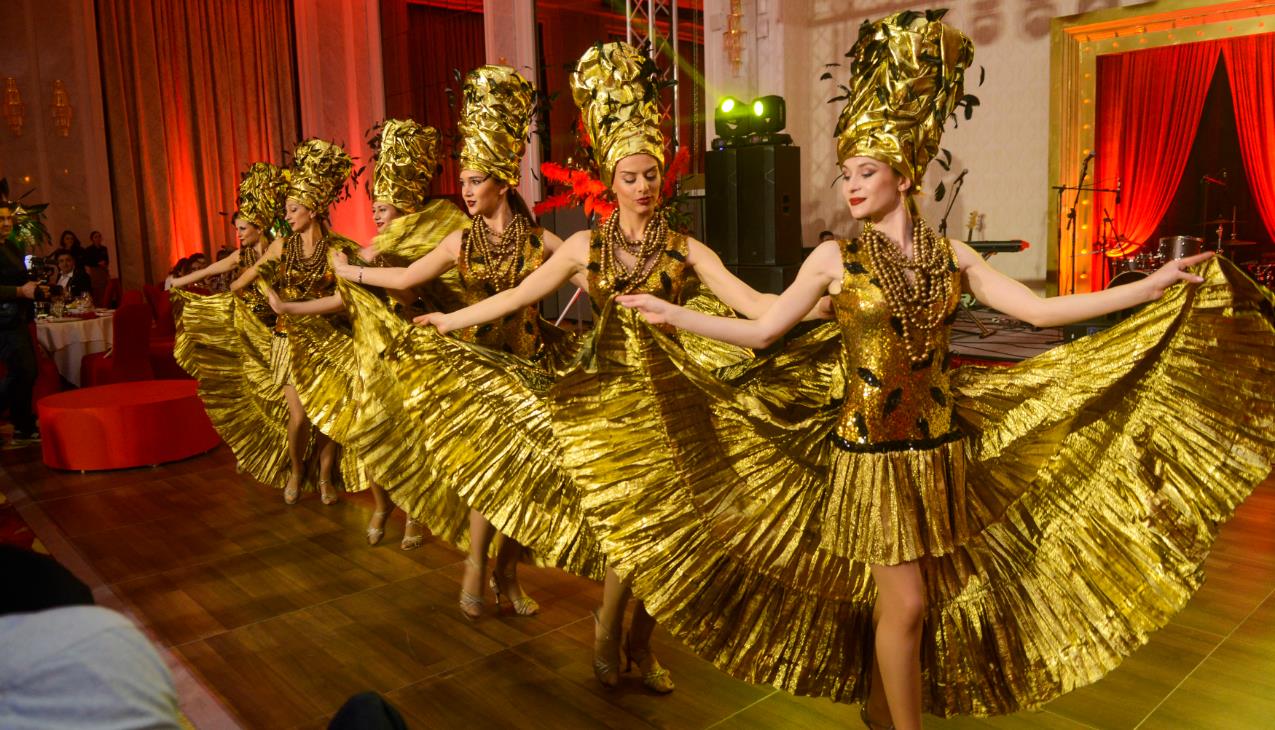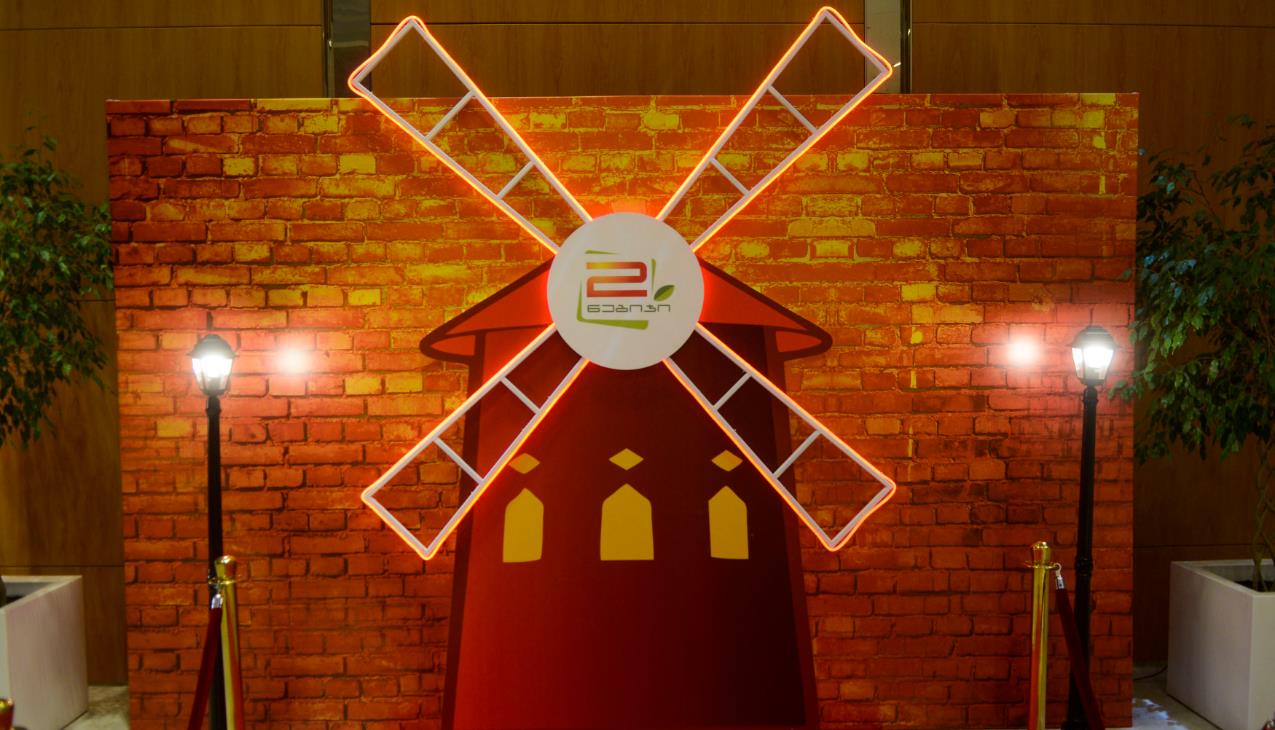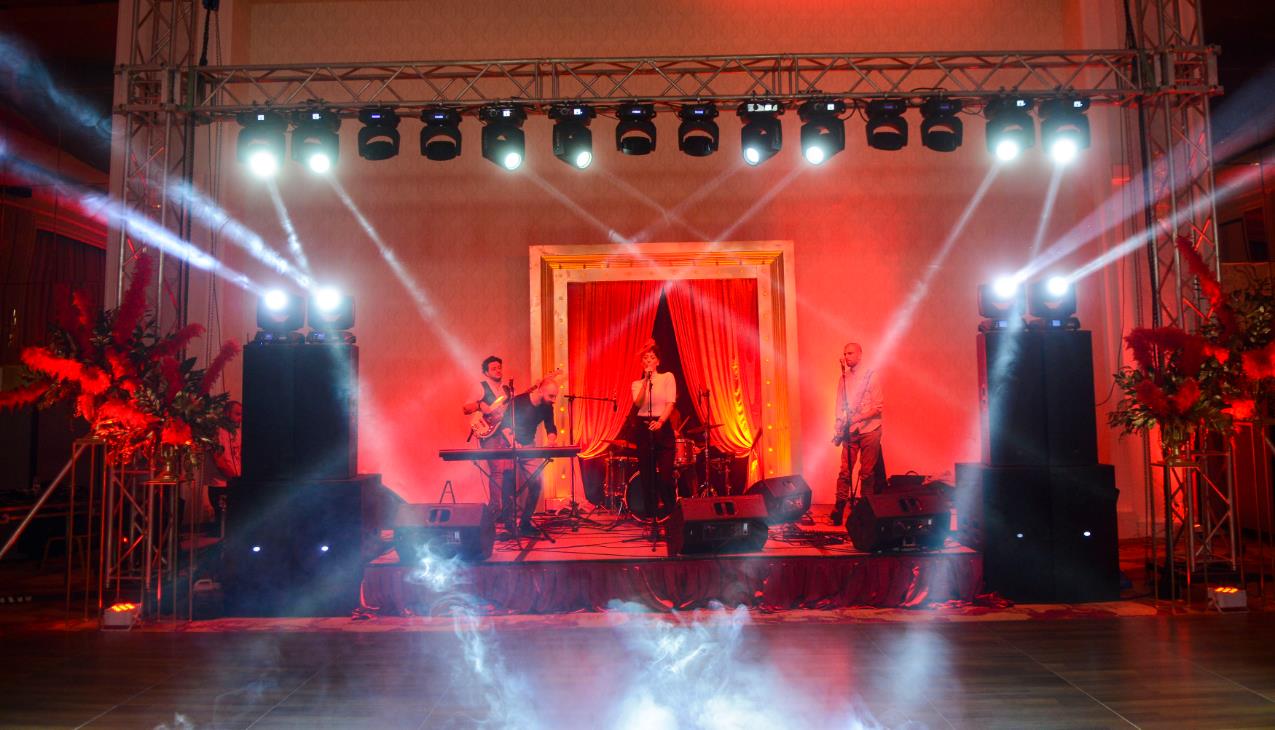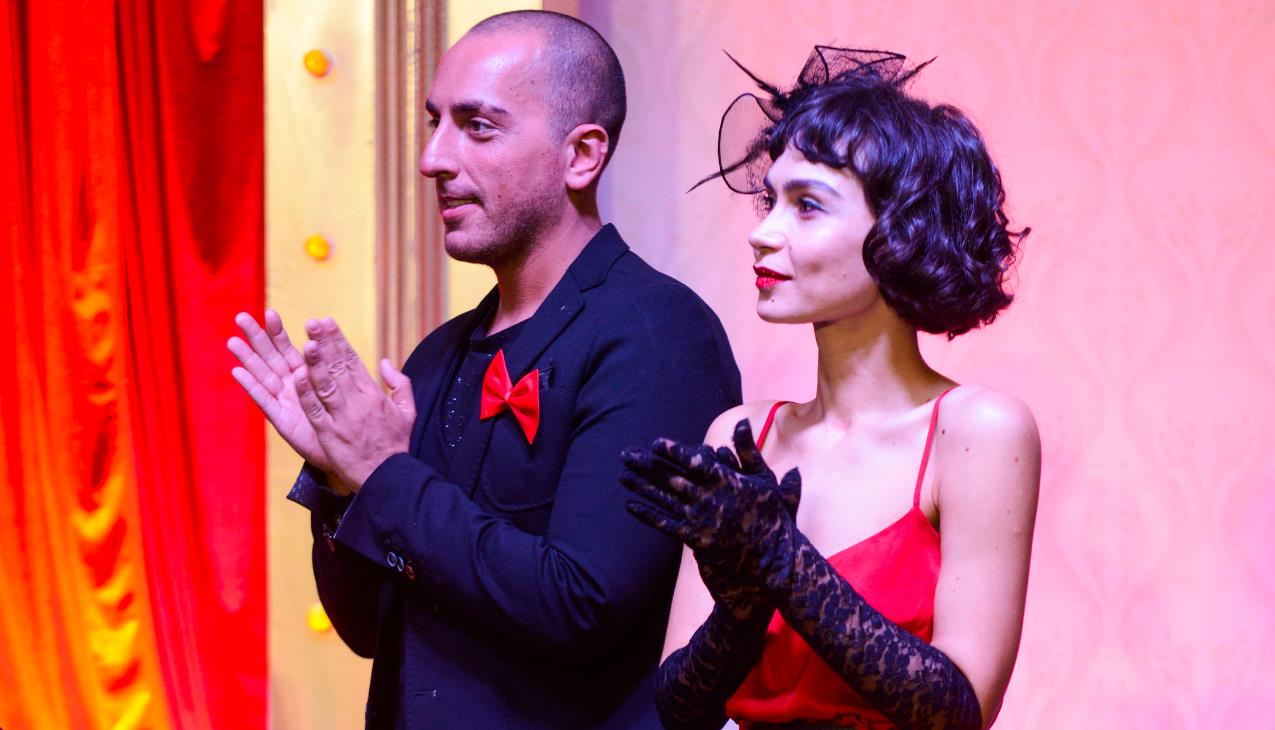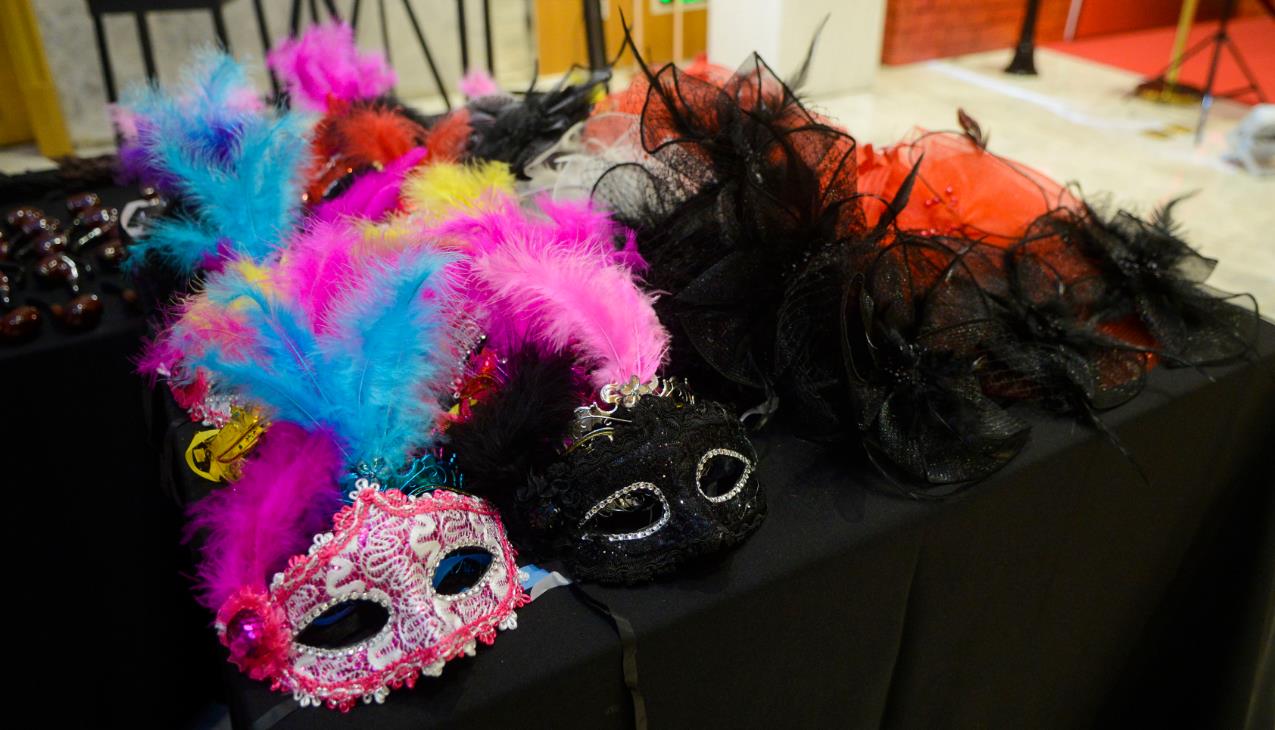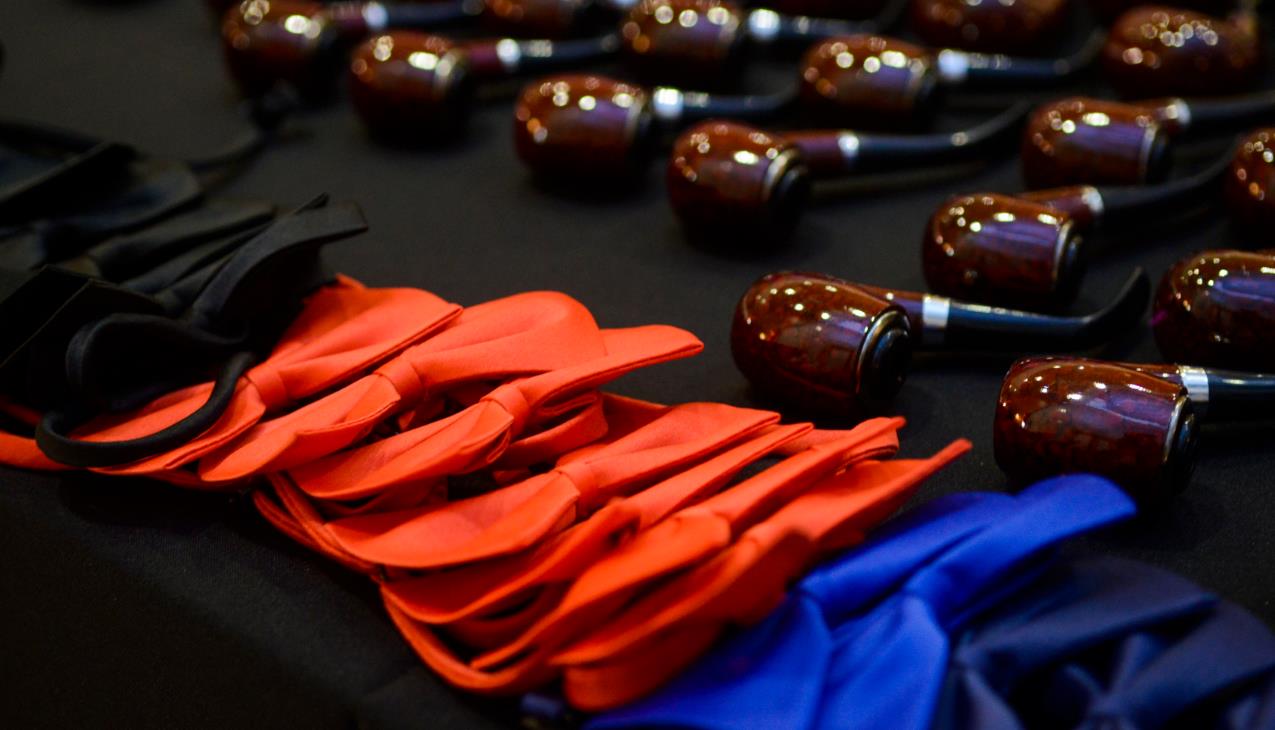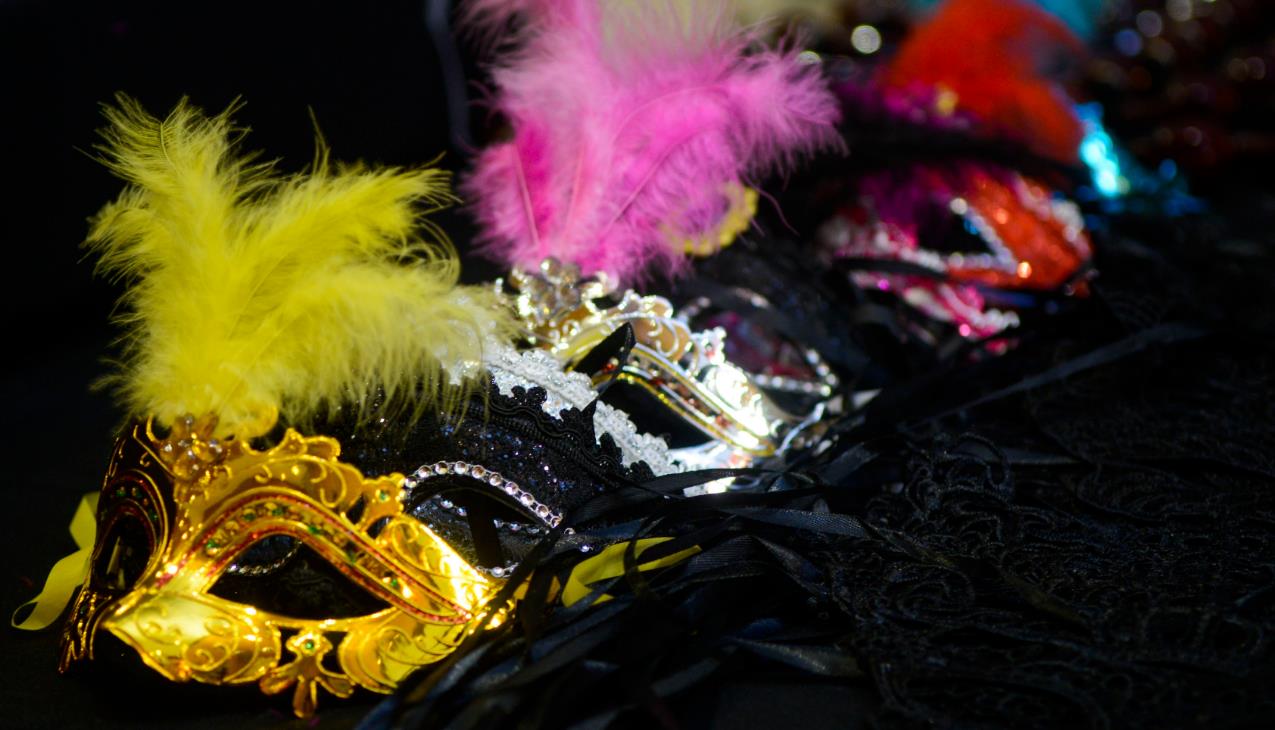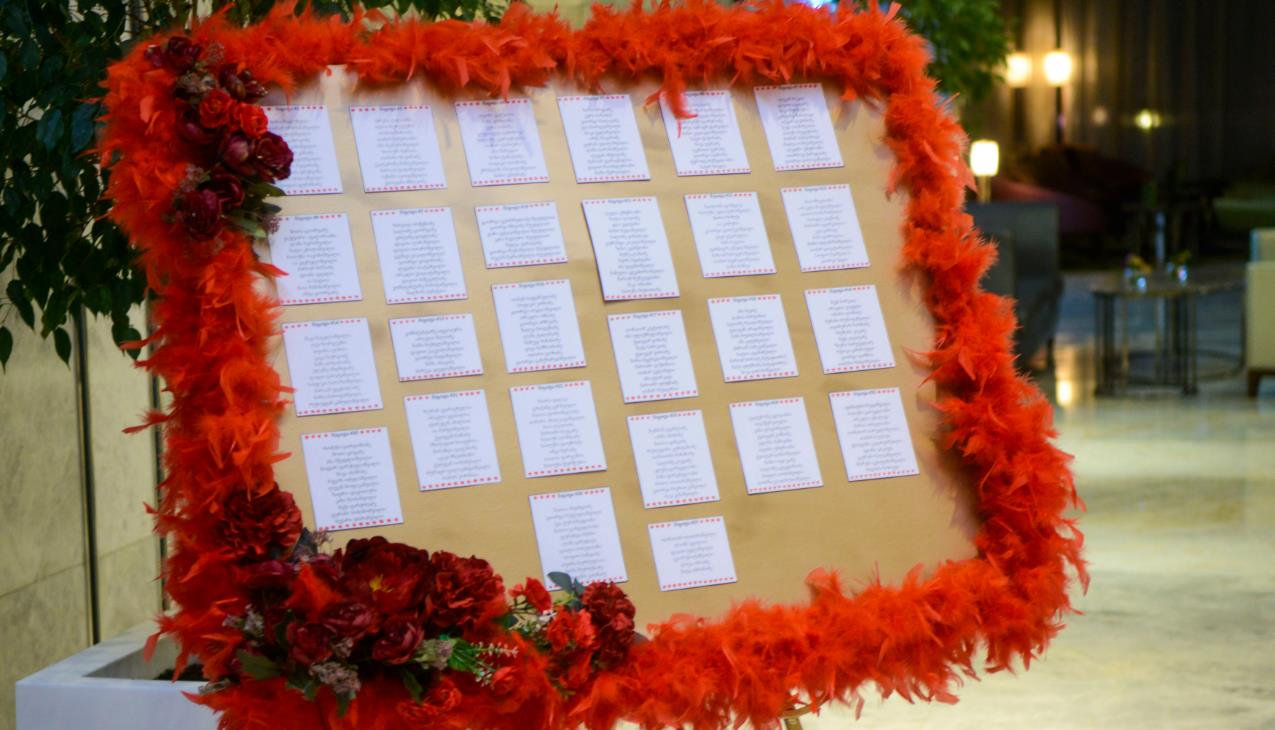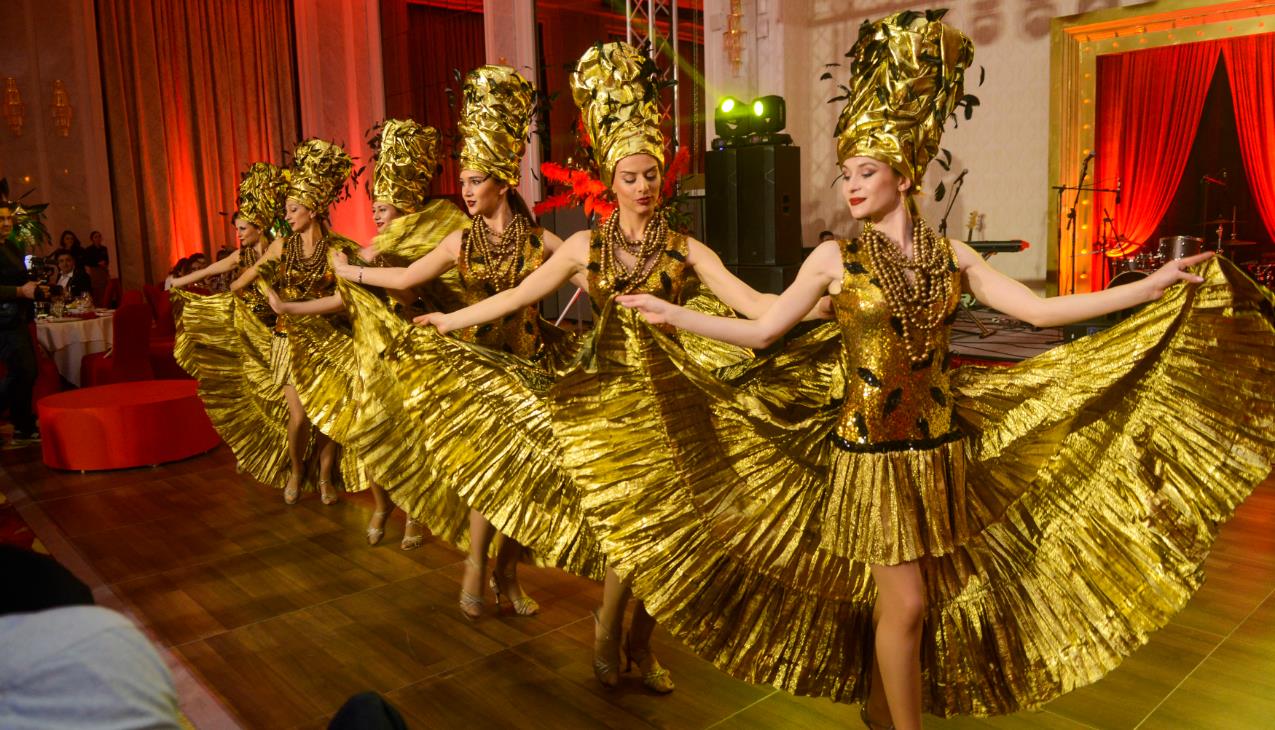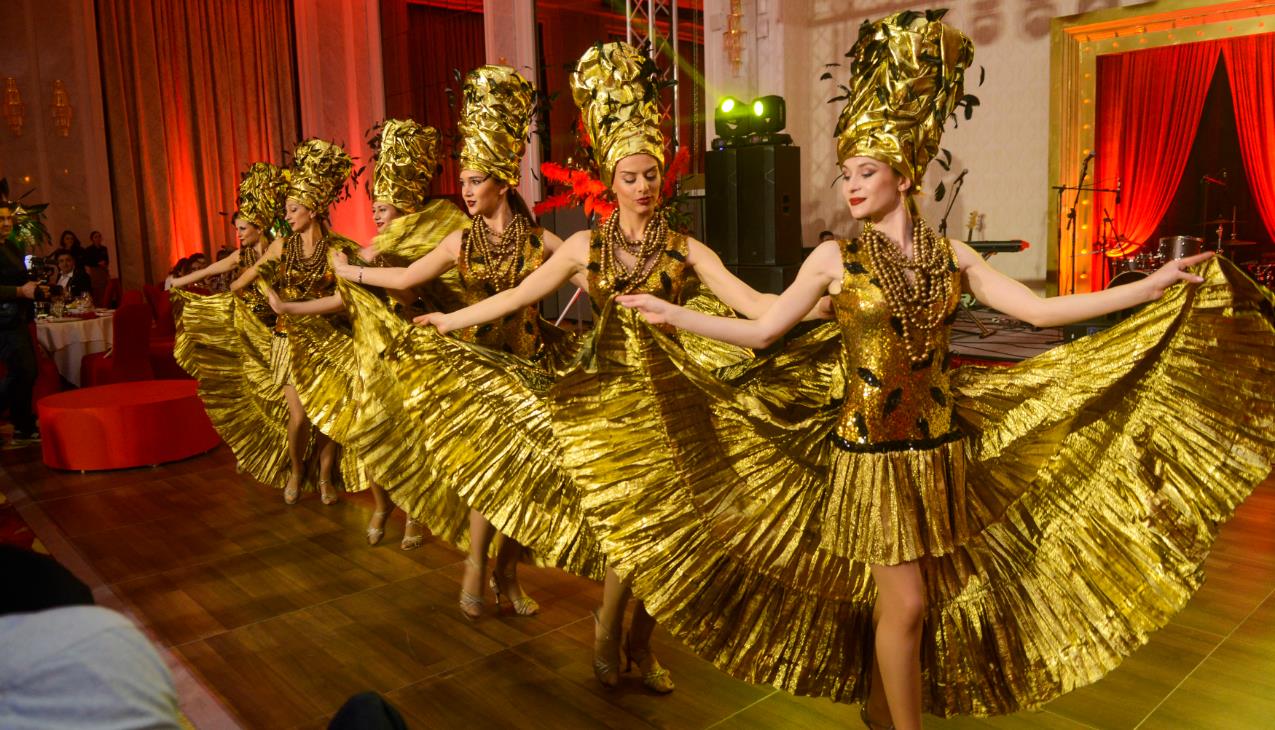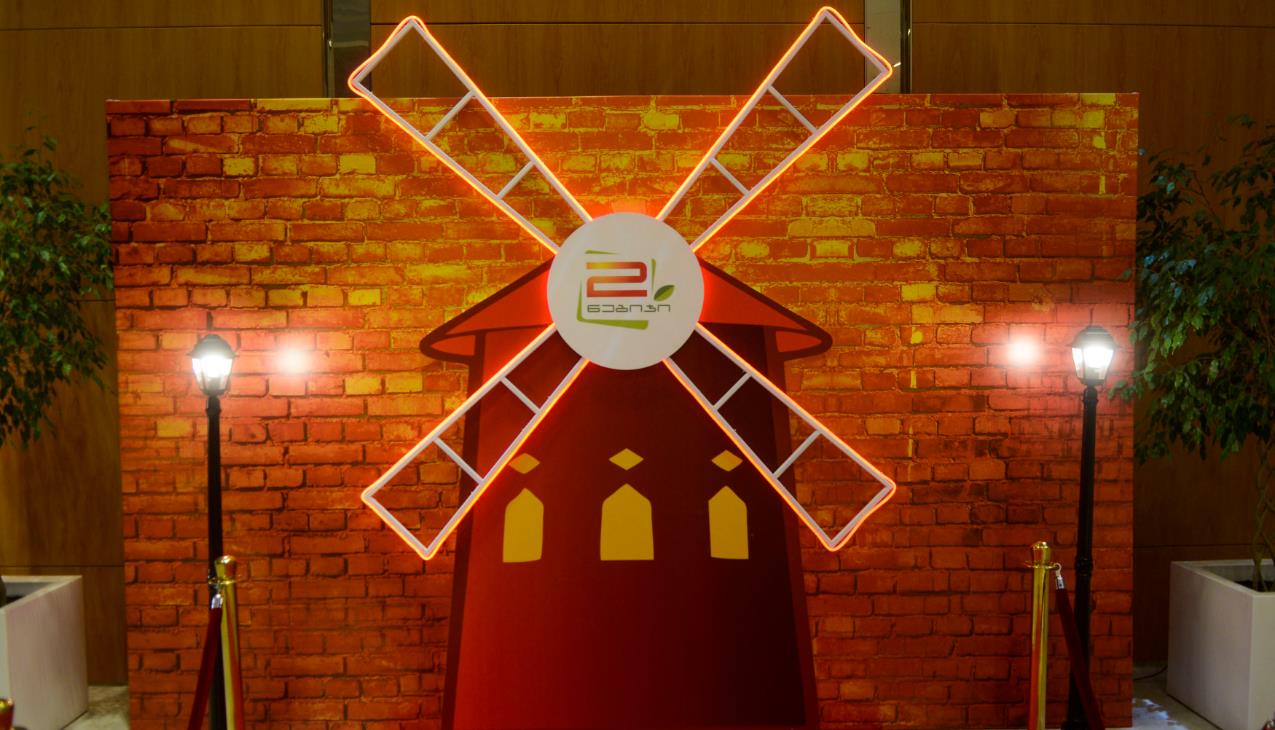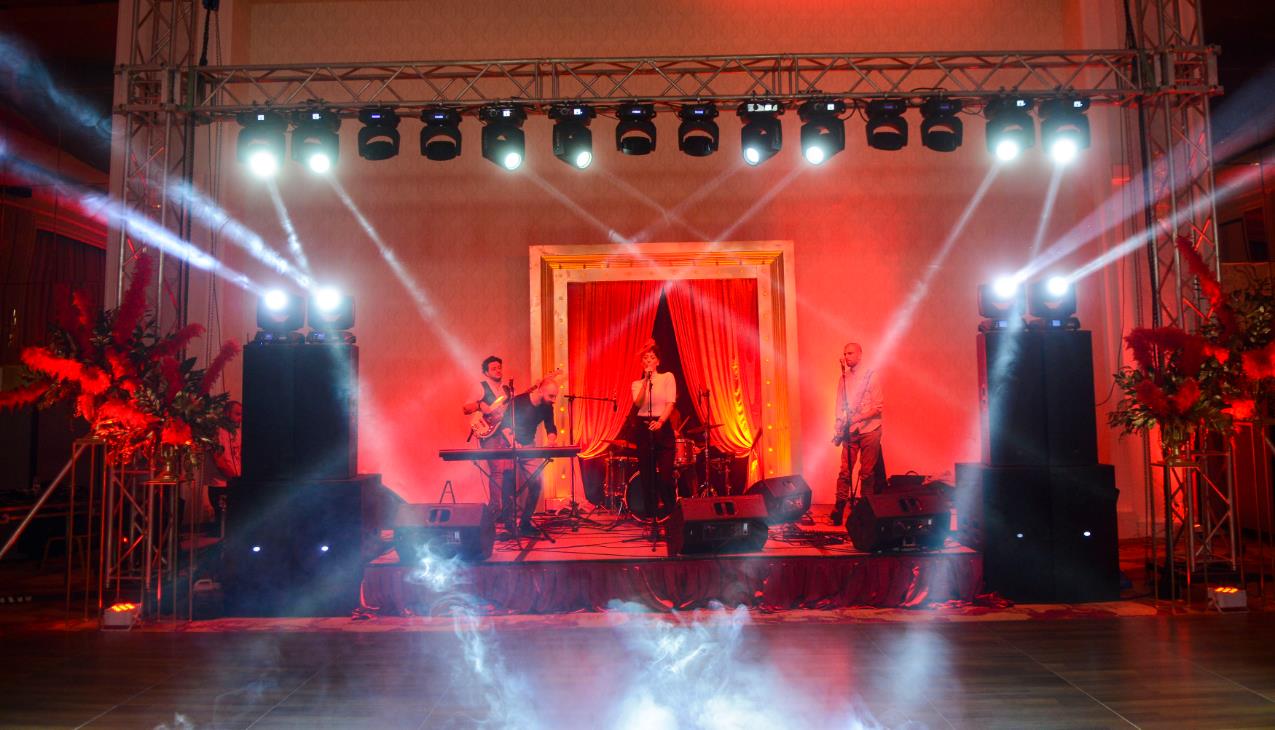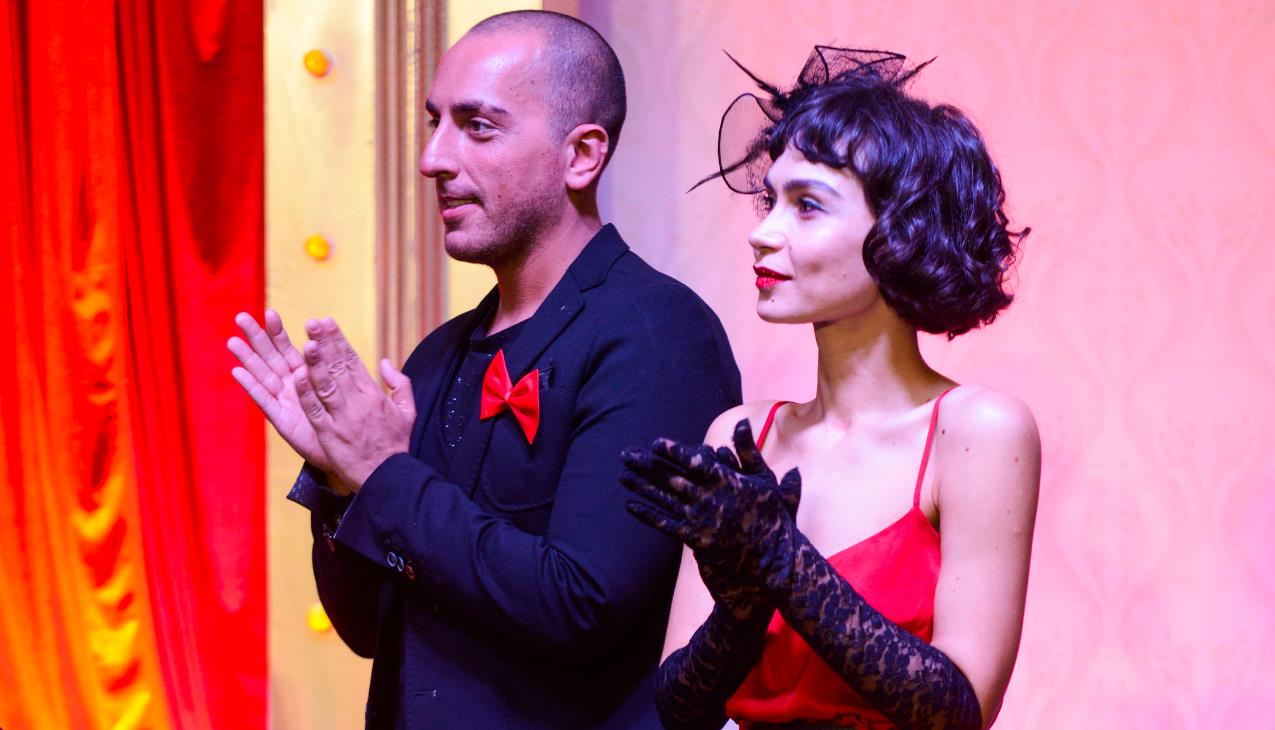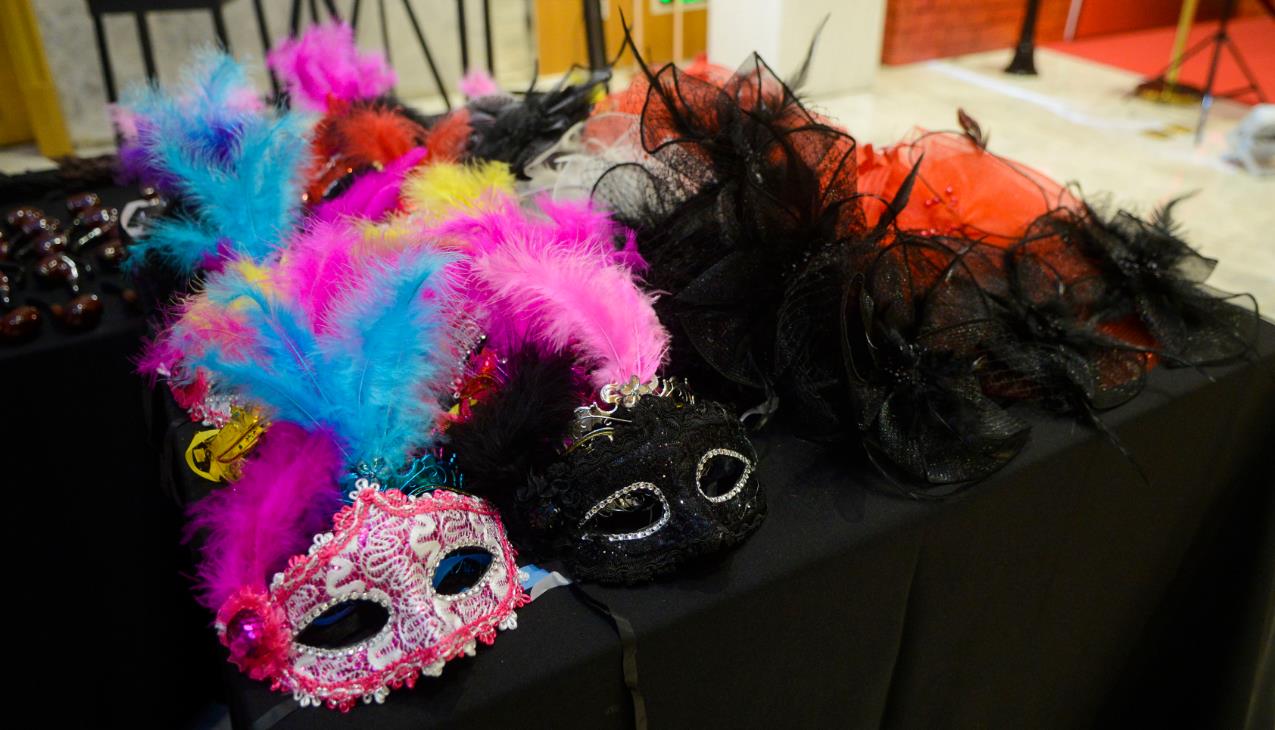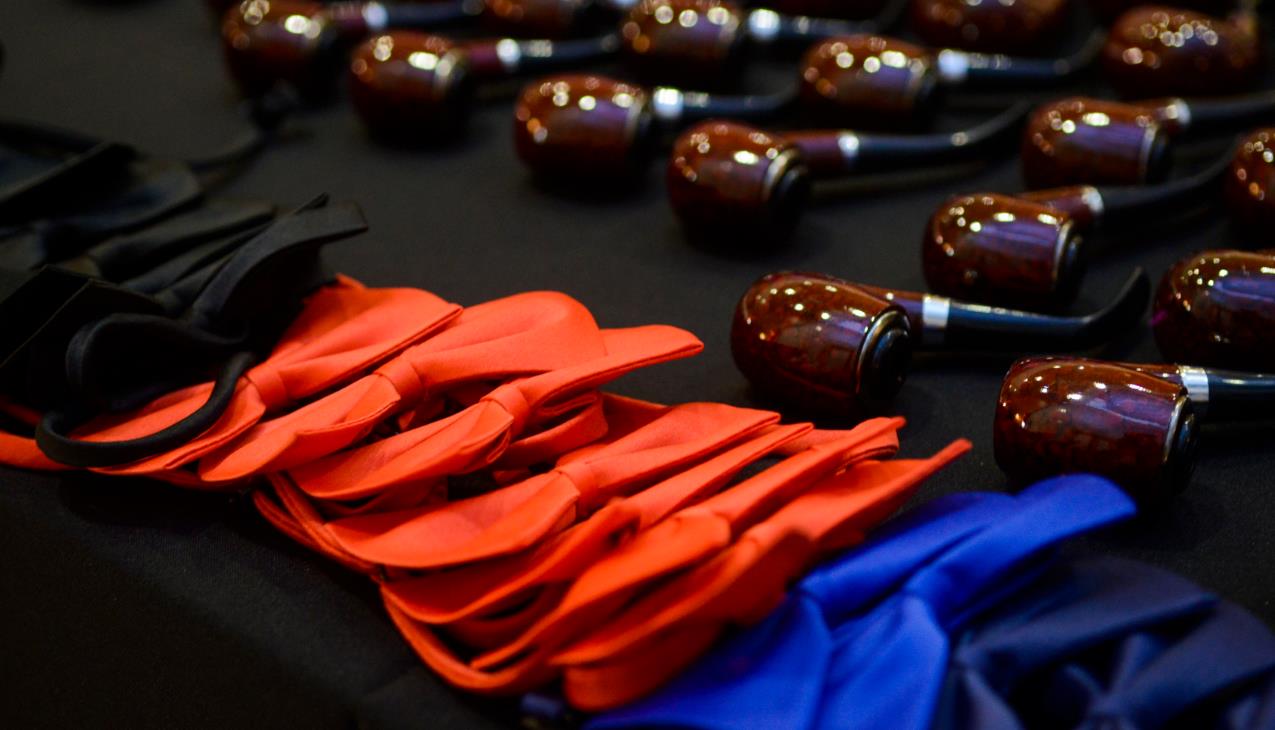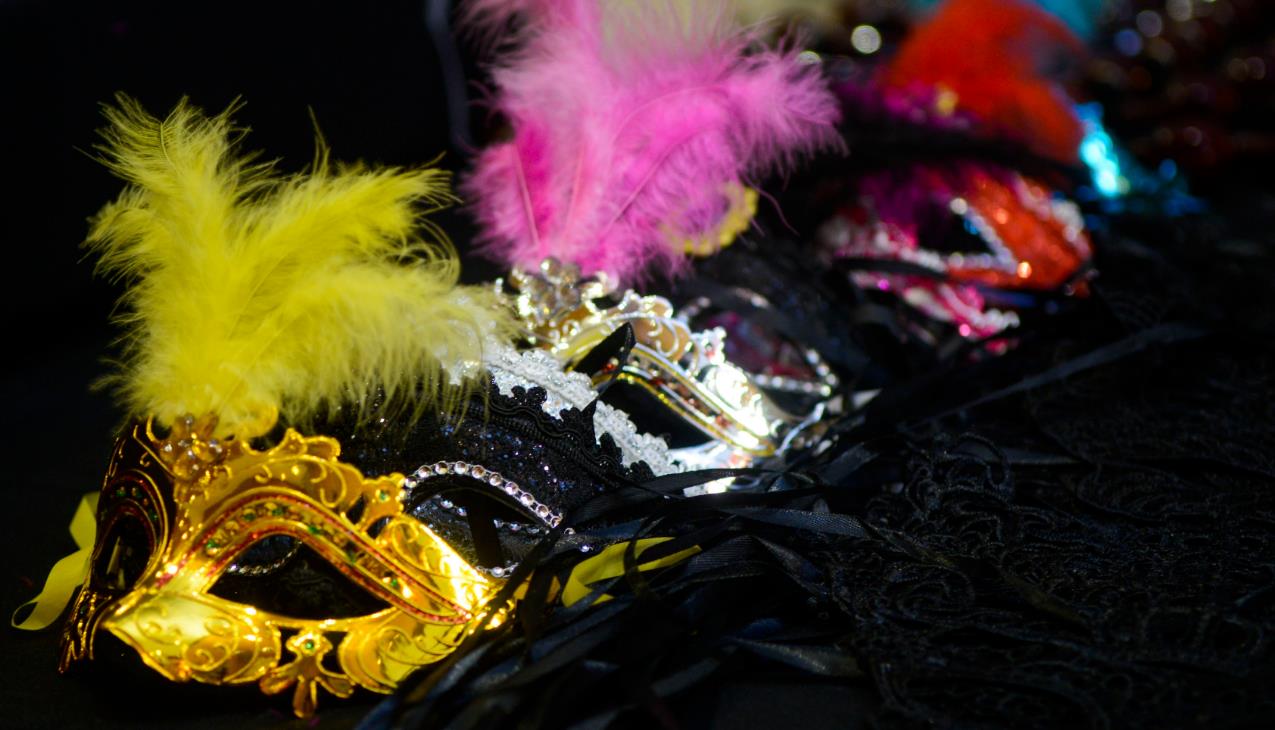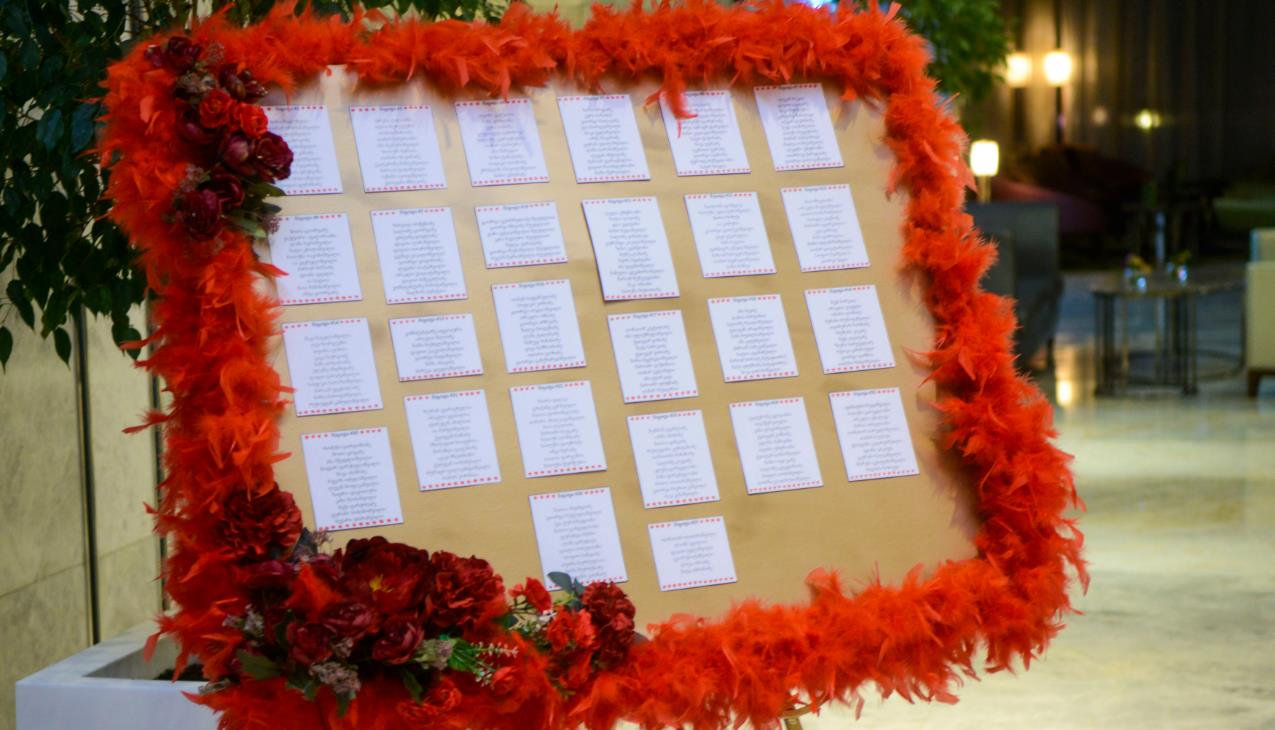 2 Nabiji Corporate Party
Georgia's one of the major retail companies 2 Nabiji decided to create an unforgettable Moulin Rouge theme corporate party for its employees. To create the Cabare ambience and vibes, company selected Hotels & Preference Hualing Tbilisi as an event venue. This huge and glamorous place perfectly well reflected the mood and drive Concierge Tbilisi team and 2Nabiji wanted to create.
Once client confirmed the venue, Concierge Tbilisi team started detailed planning of an unforgettable Moulin Rouge party. As soon as we had a vision what to create, decoration process started. First thing that caught guests' eye on the evening was a shooting banner that had a whole windmill on it and some cocktail tables, all of them in red and golden glittery colors. The scene, where band performed was also decorated in cabaret style with an eye catching arch, some red feathers and golden palm leaves. In addition to this the whole ballroom was enriched with floral accessories and lights.
We invited talented singer Helen Kalandadze with her band and energetic DJ Ana Japaridze to ensure the evening had Cabaret spirit with all the iconic songs and dances, making everyone dance to the music and enjoy each minute of the performance.. The guests were also mesmerized with EllenB show-ballet, featuring beautiful girls dressed in glamorous Cabaret costumes. To lift the mood of the guests and make them even more enjoy the corporate evening, Concierge Tbilisi trusted Bakhva Bregvadze and Vika Kalandia to be Masters of ceremony, and we were right, these amazing people added some chick and glamour to the evening.
In order to help the guests feel as a part of the Moulin Rouge world, we provided them with different accessories such as cabaret masks, hats, feathers, bow ties and pipes. Concierge Tbilisi even hired a special make-up artist who pleased the ladies by offering Cabaret style make up, adding on some glitter and shine.. Cabaret ambience was felt everywhere, even the hosts were dressed in tempting black and red Moulin Rouge dresses, immediately charming the guests coming to the evening. No exception was the cake, themed in Moulin Rouge style.
The culmination of the evening was ConcierGe Tbilisi gift. Our magic team organized cocktail show. The stunts, fire and tasteful cocktails left everybody speechless.
2 Nabiji Corporate Party
Concierge Events
Event Name: 2 Nabiji Corporate Party | Industry: Retail | Client: 2 Nabiji | Location: Hotels & Preference Hualing Tbilisi. Tbilisi, Georgia | Number of attendees: 315 | Date: 08.02.2019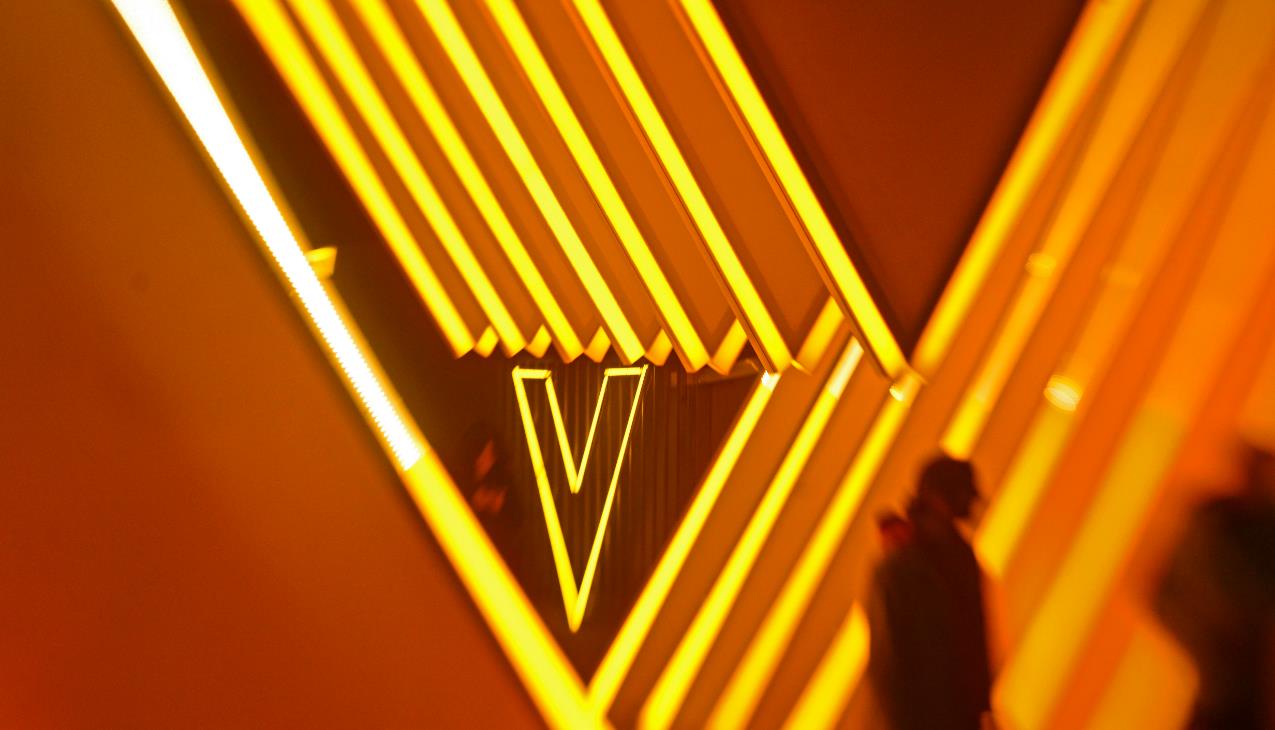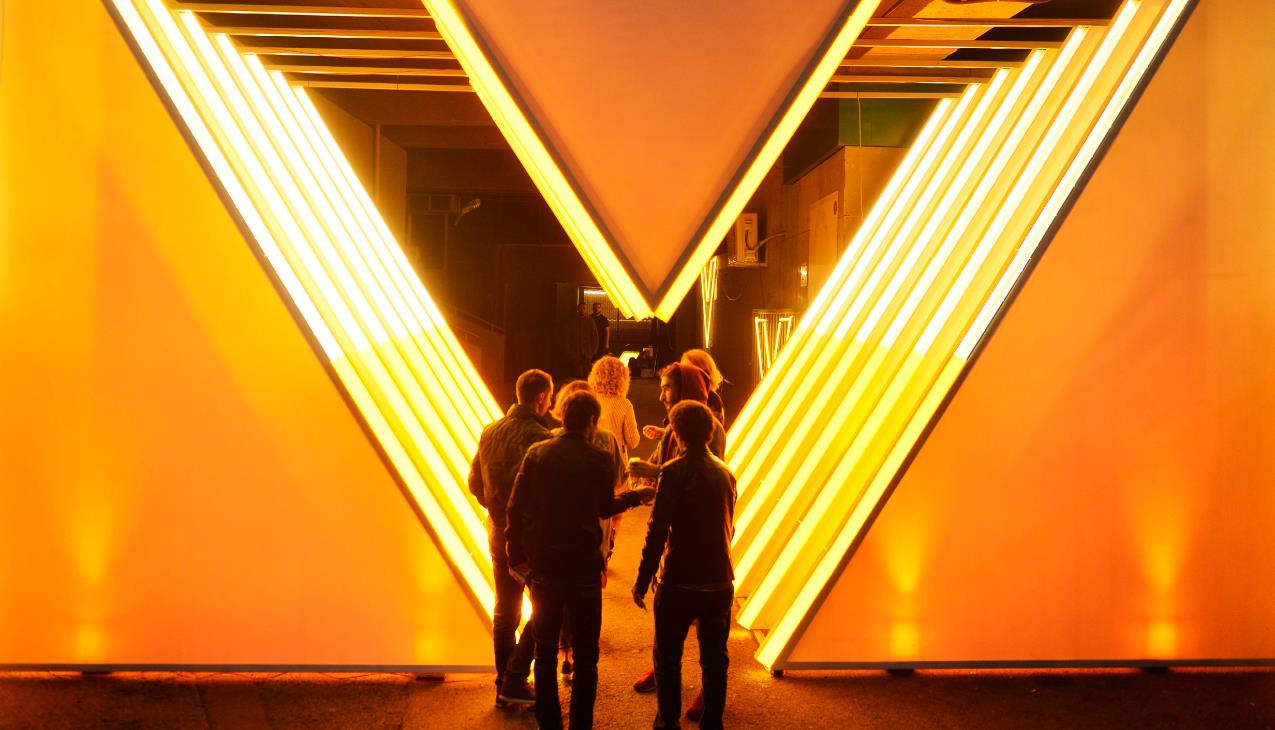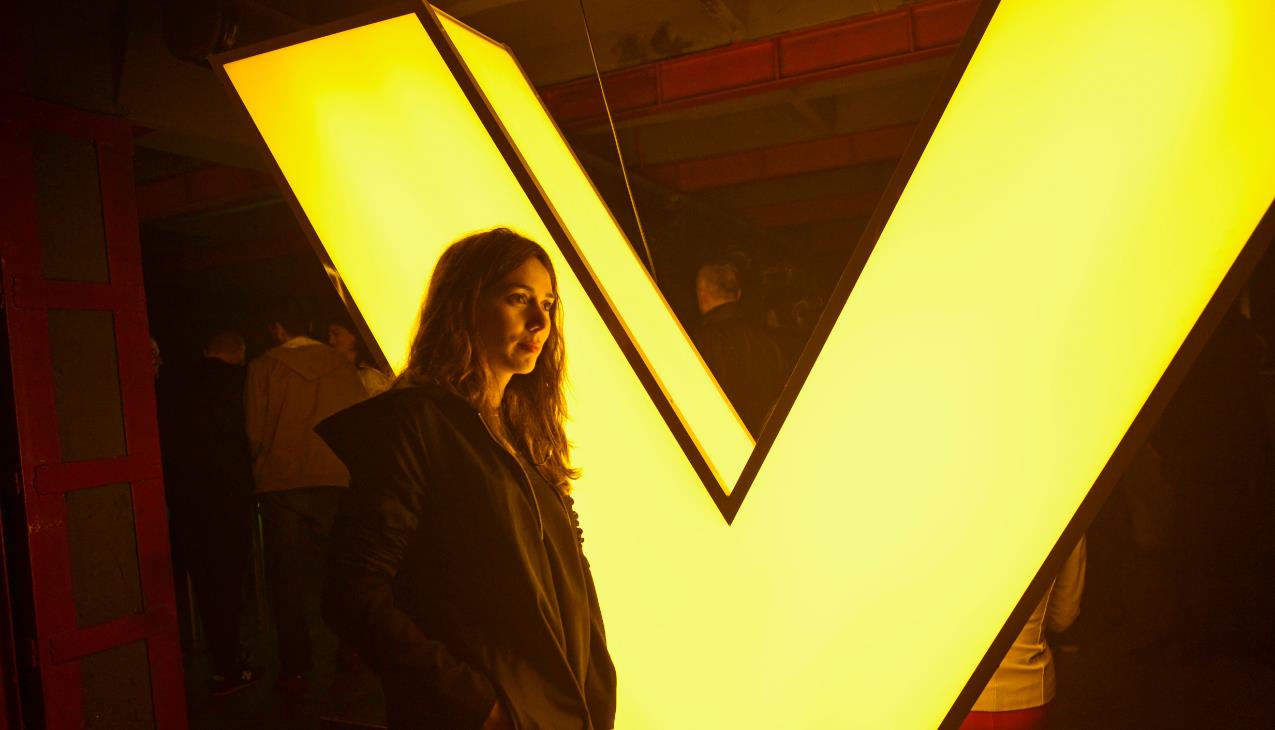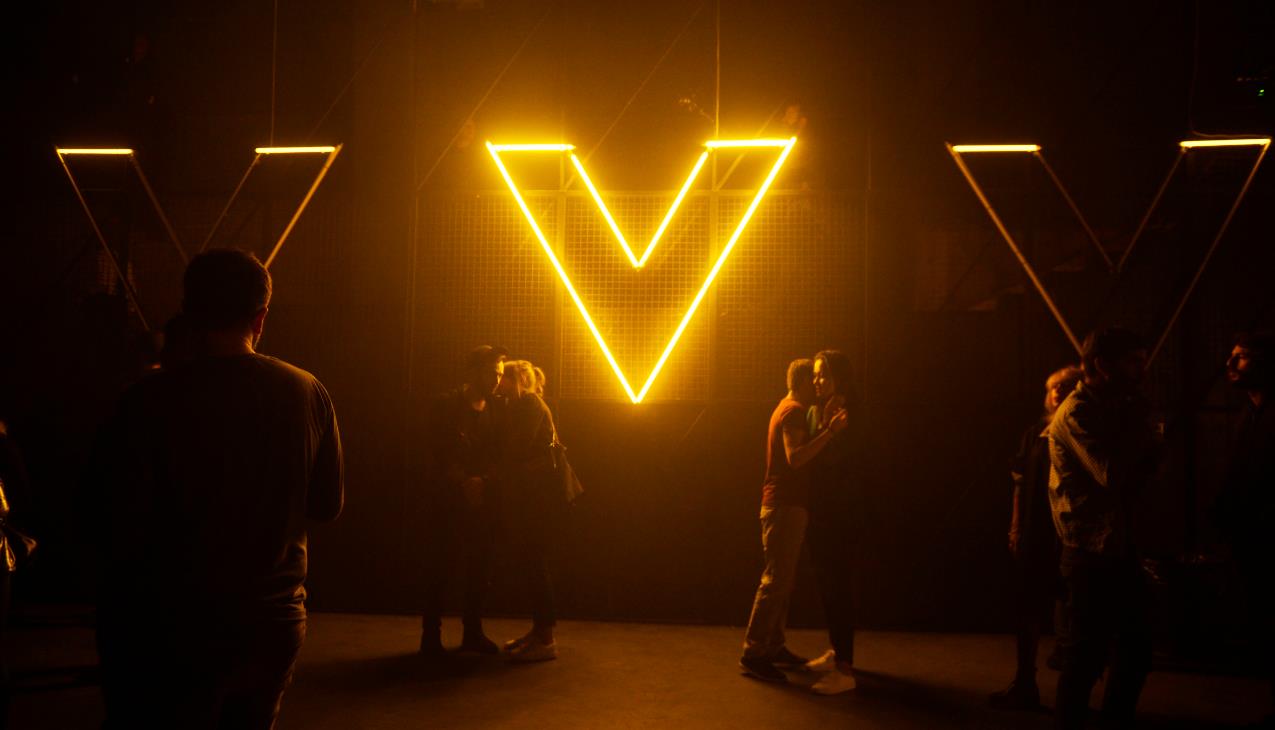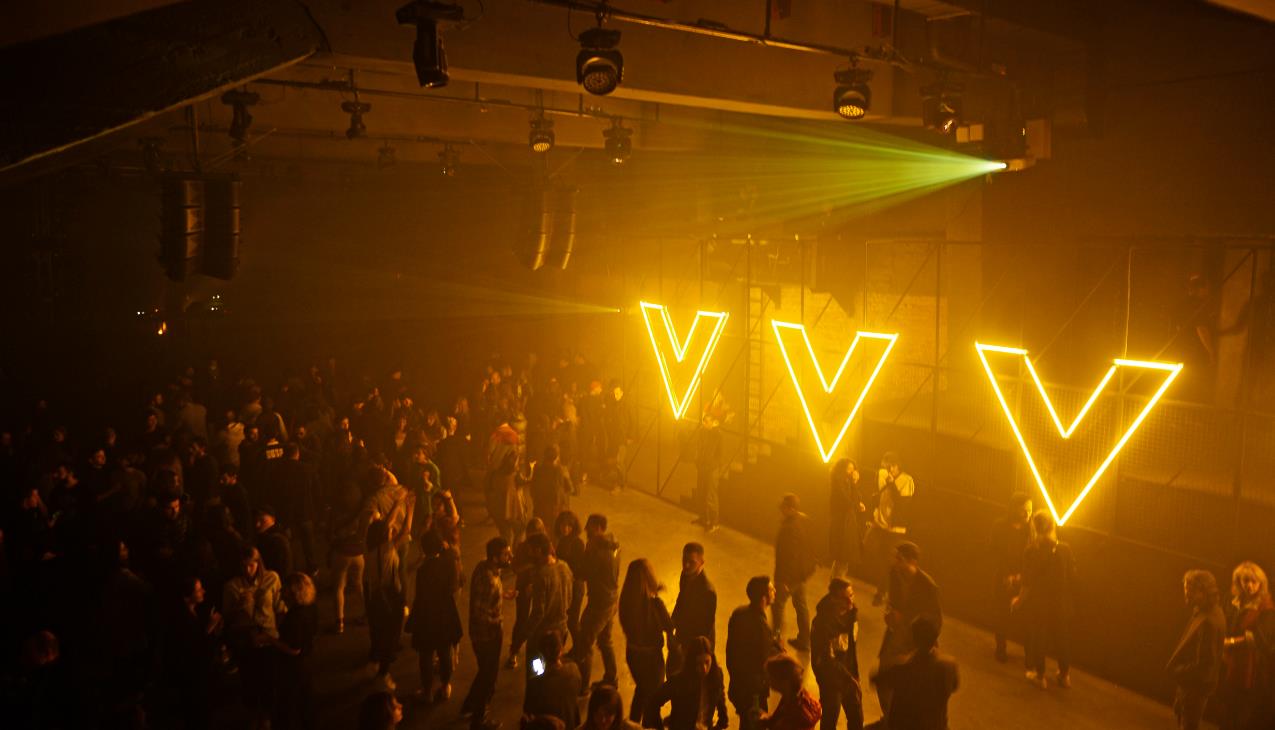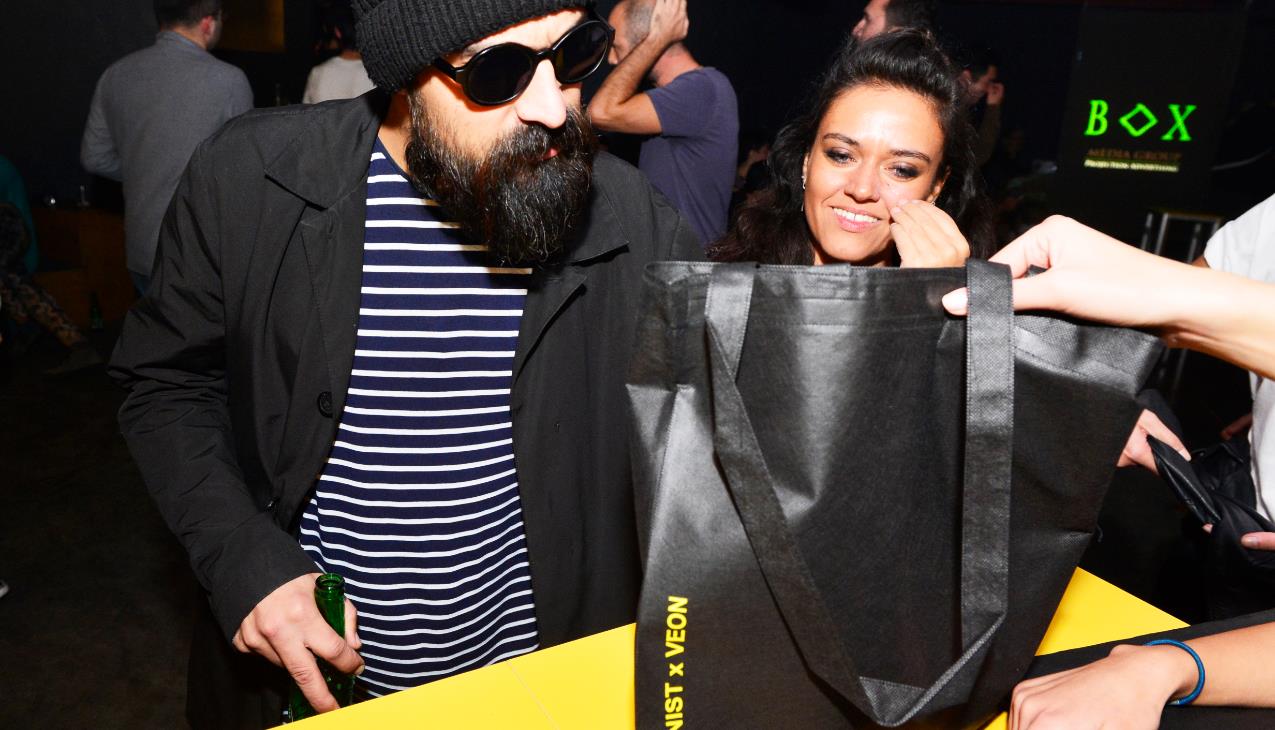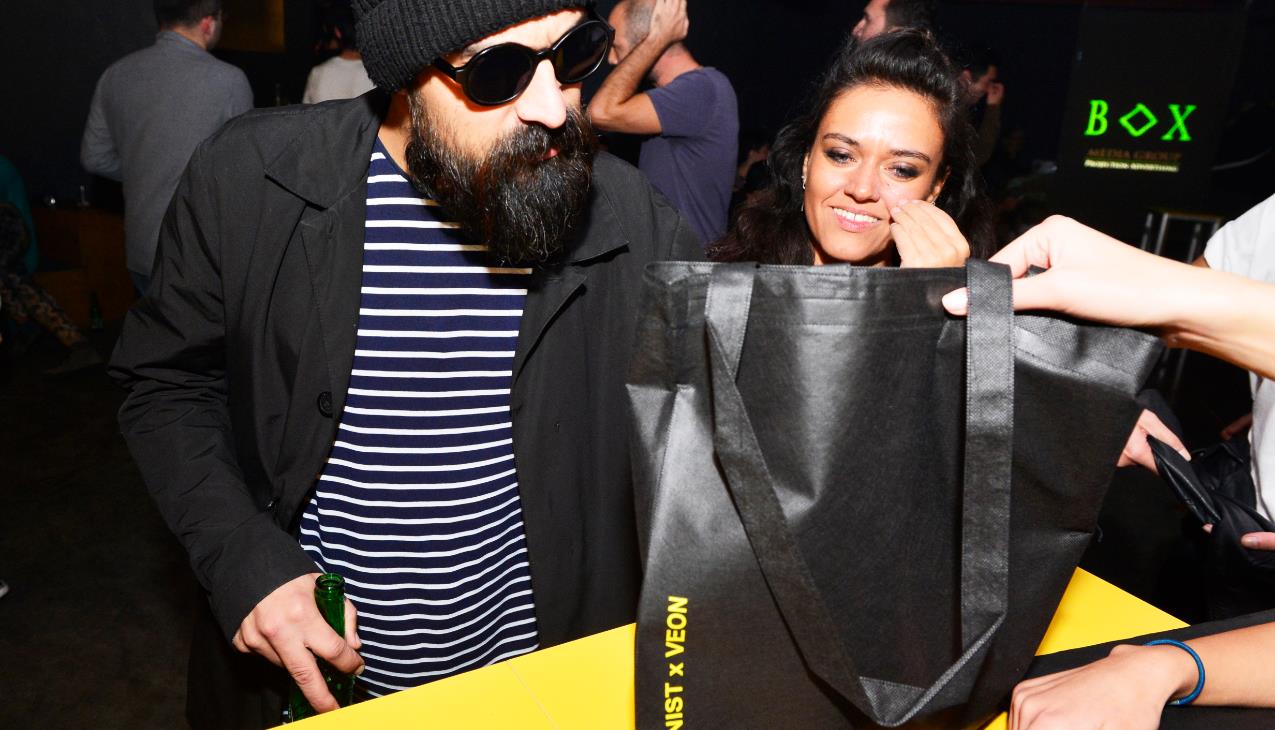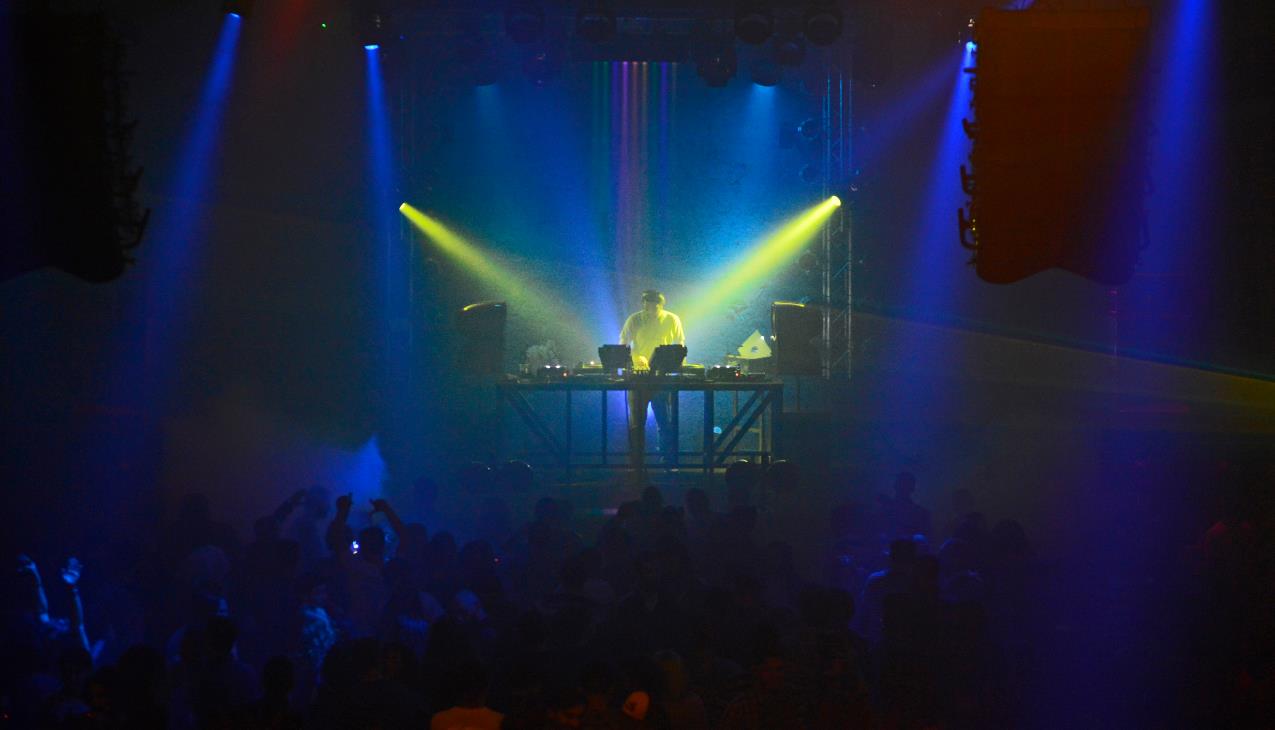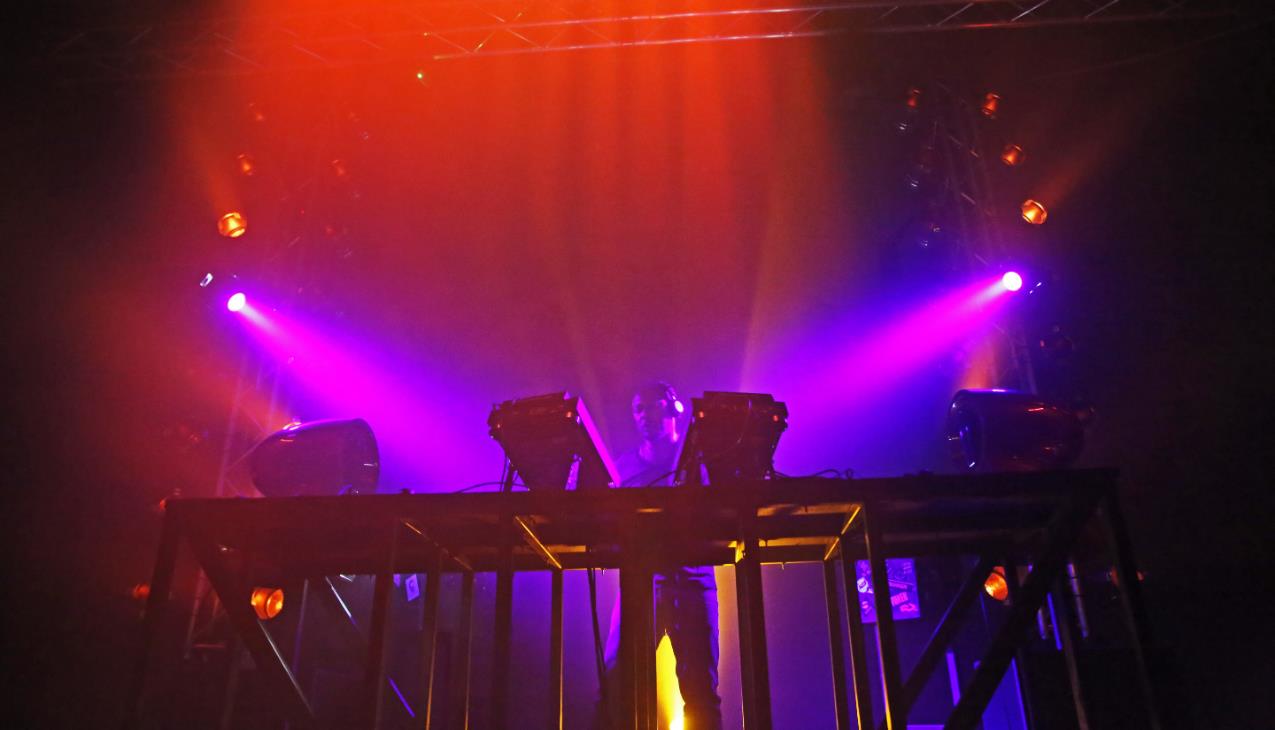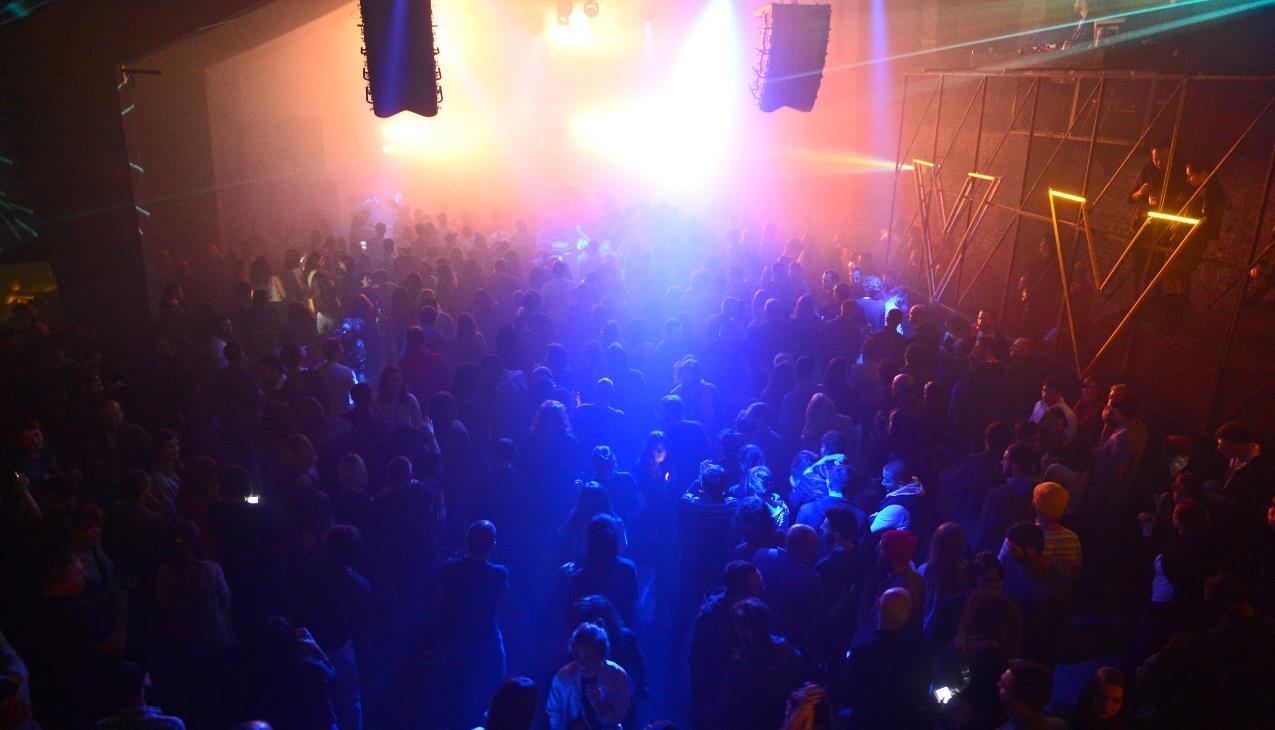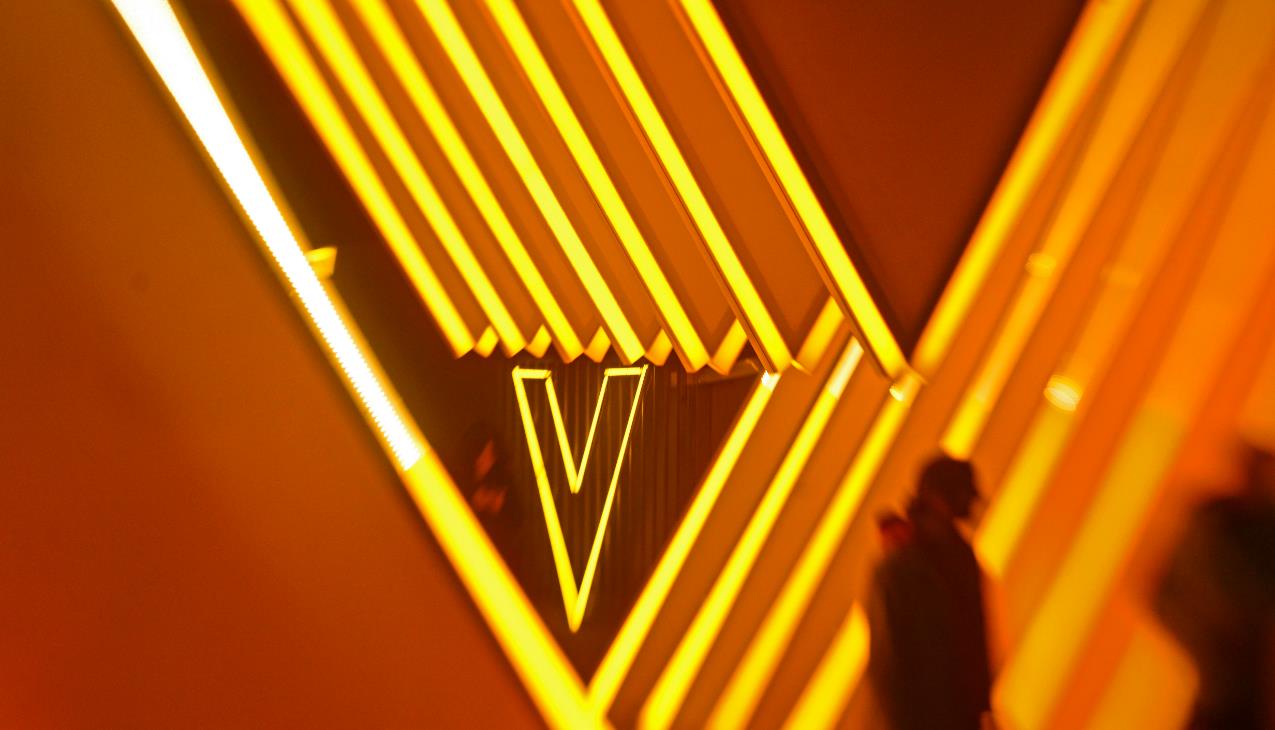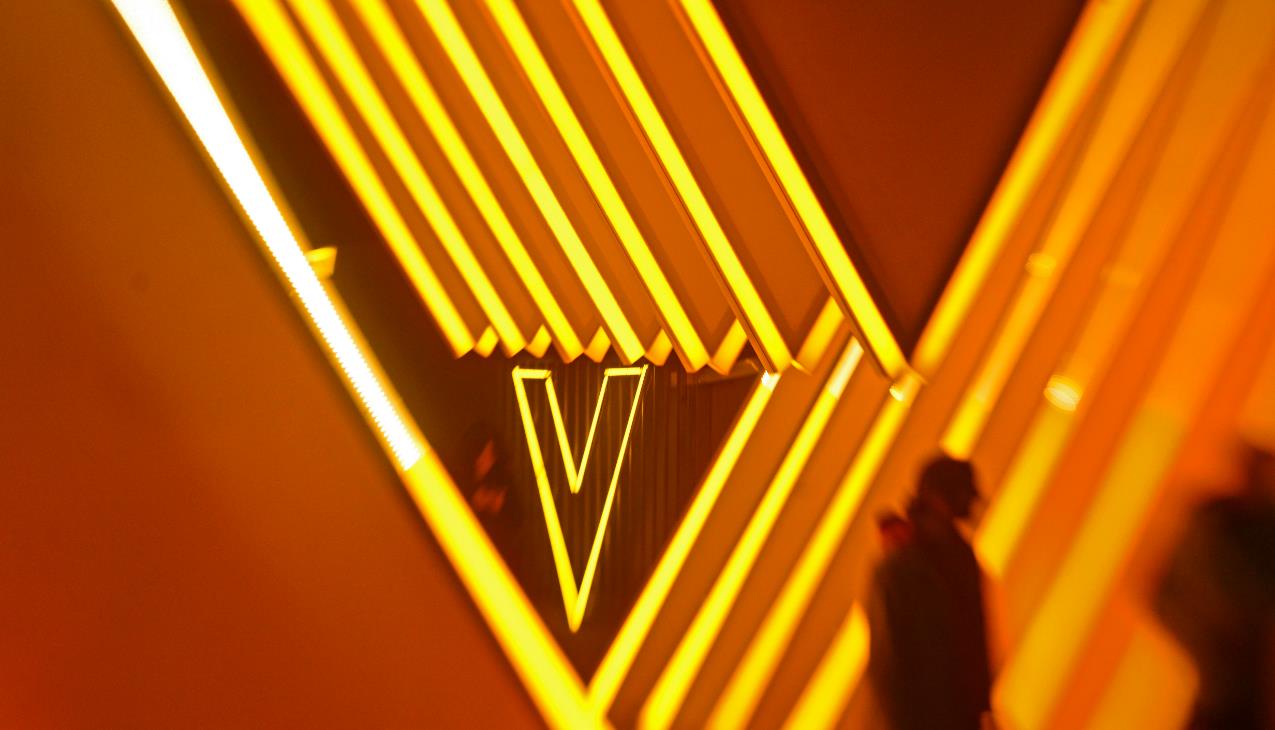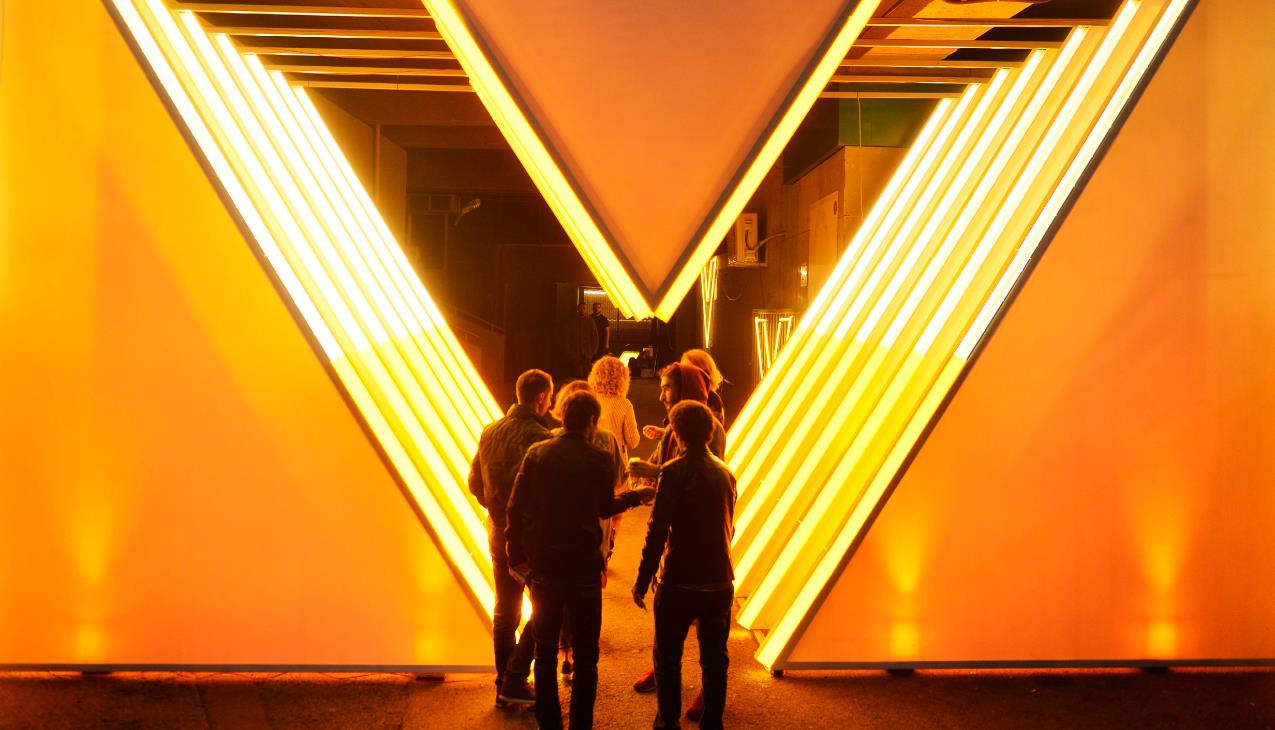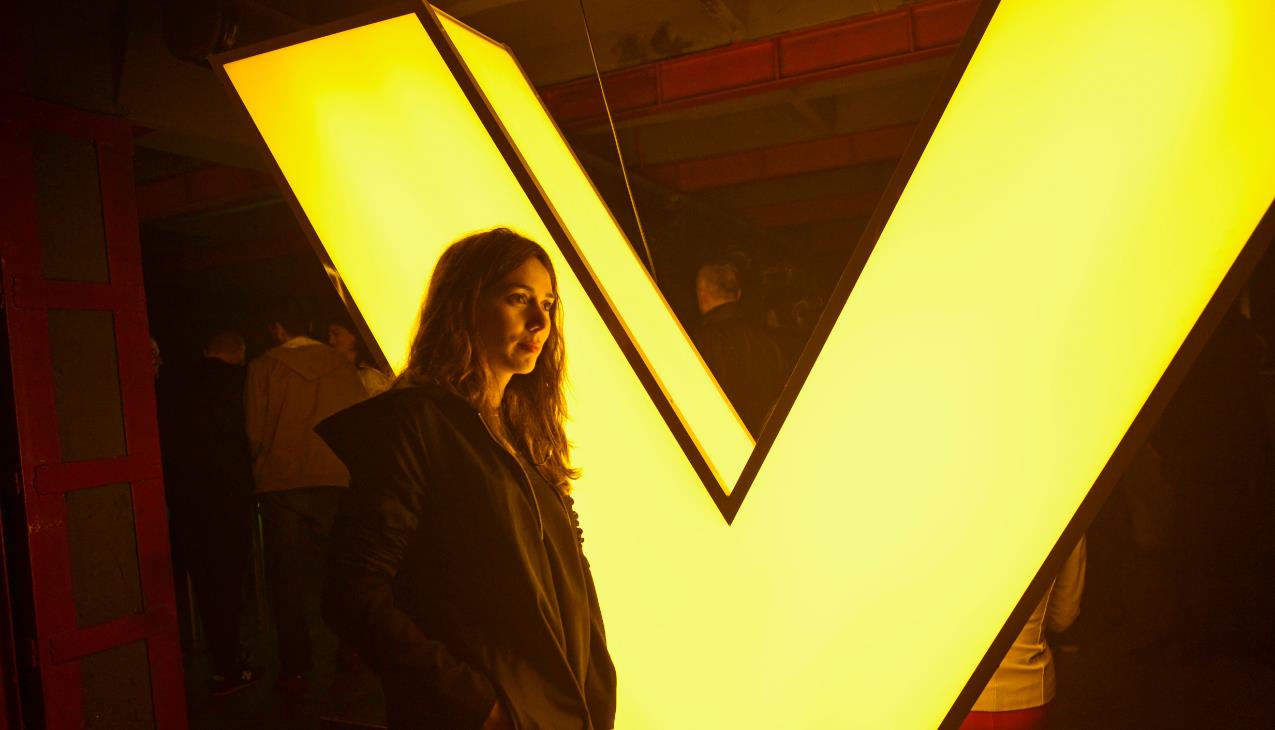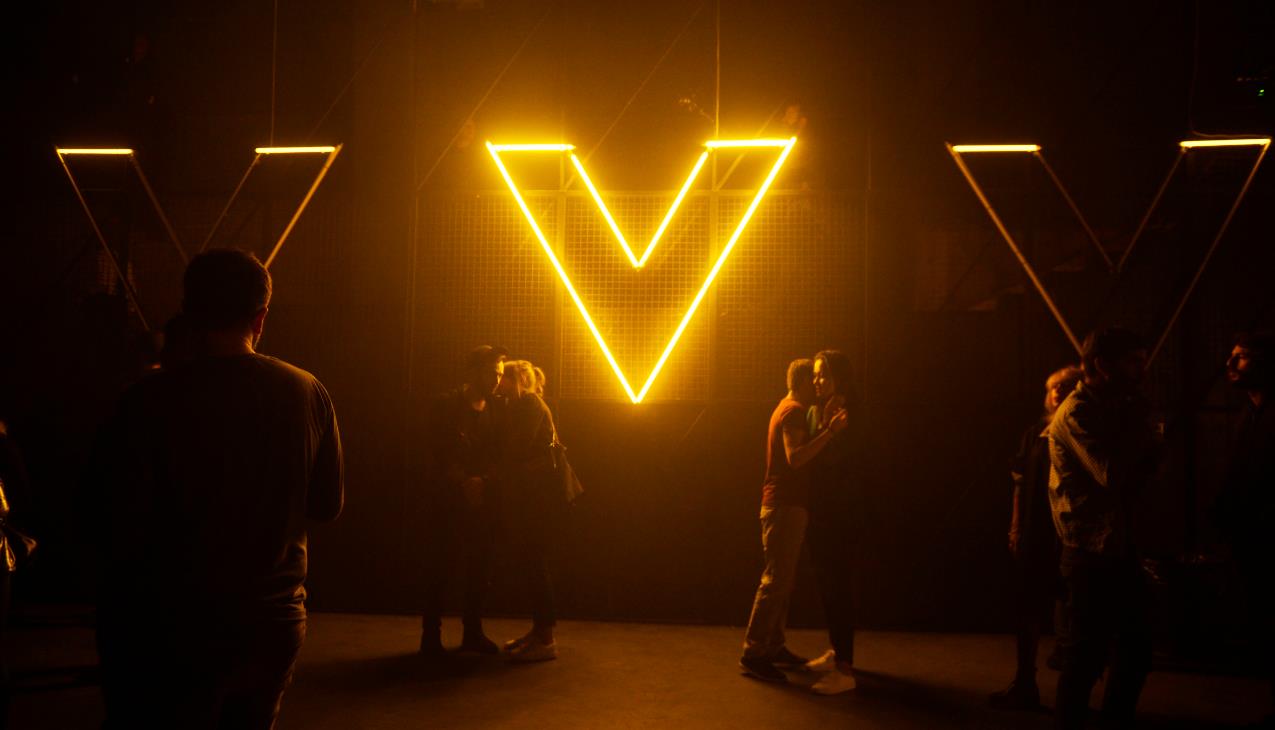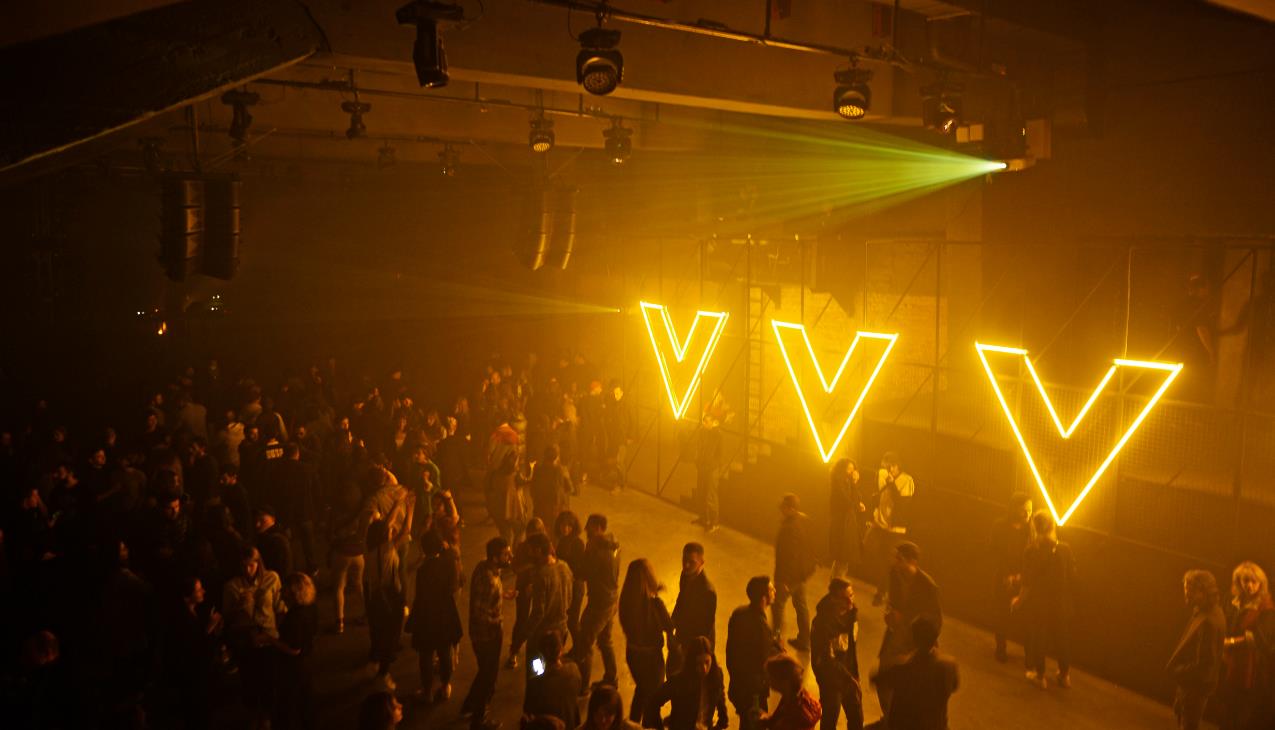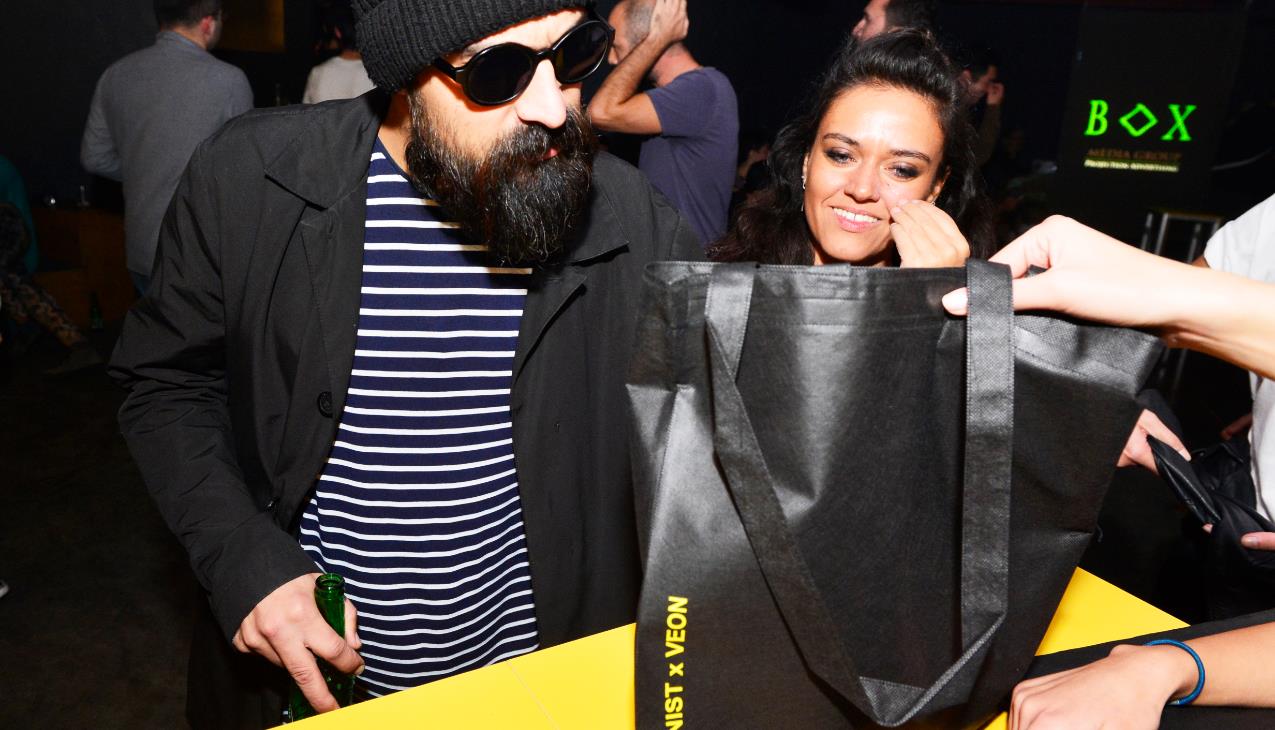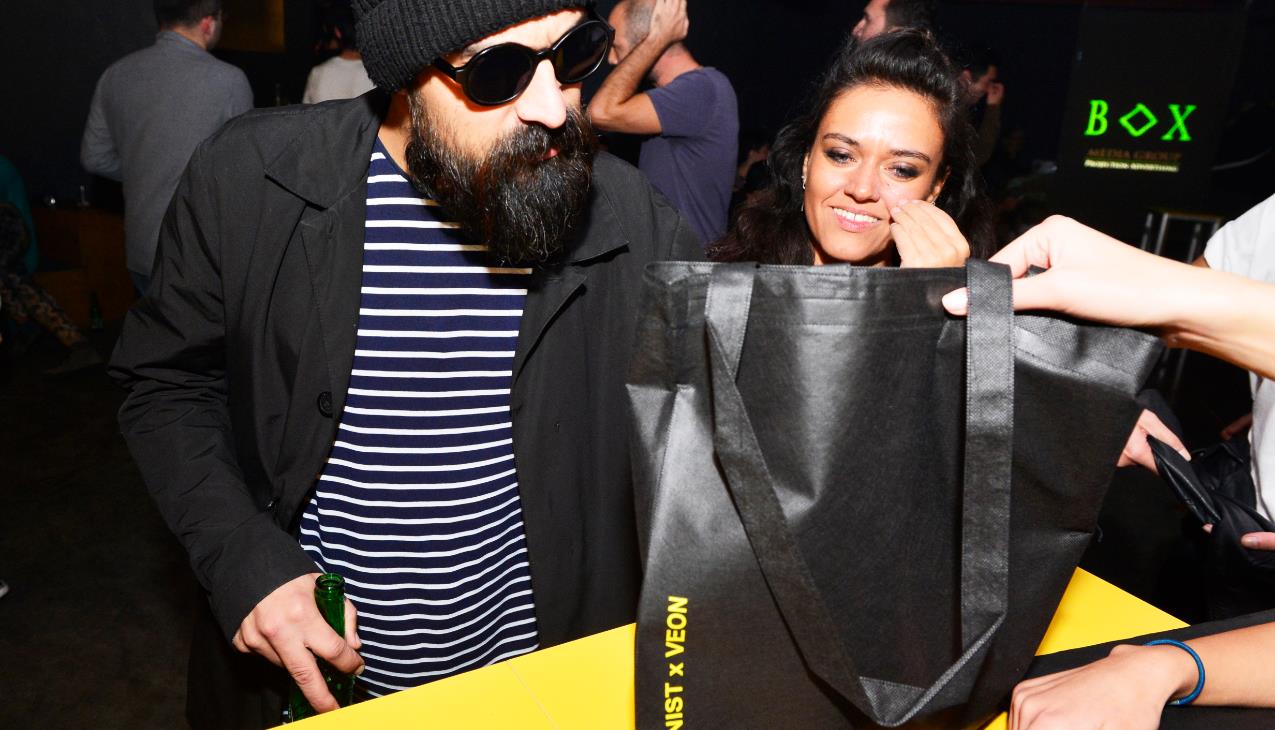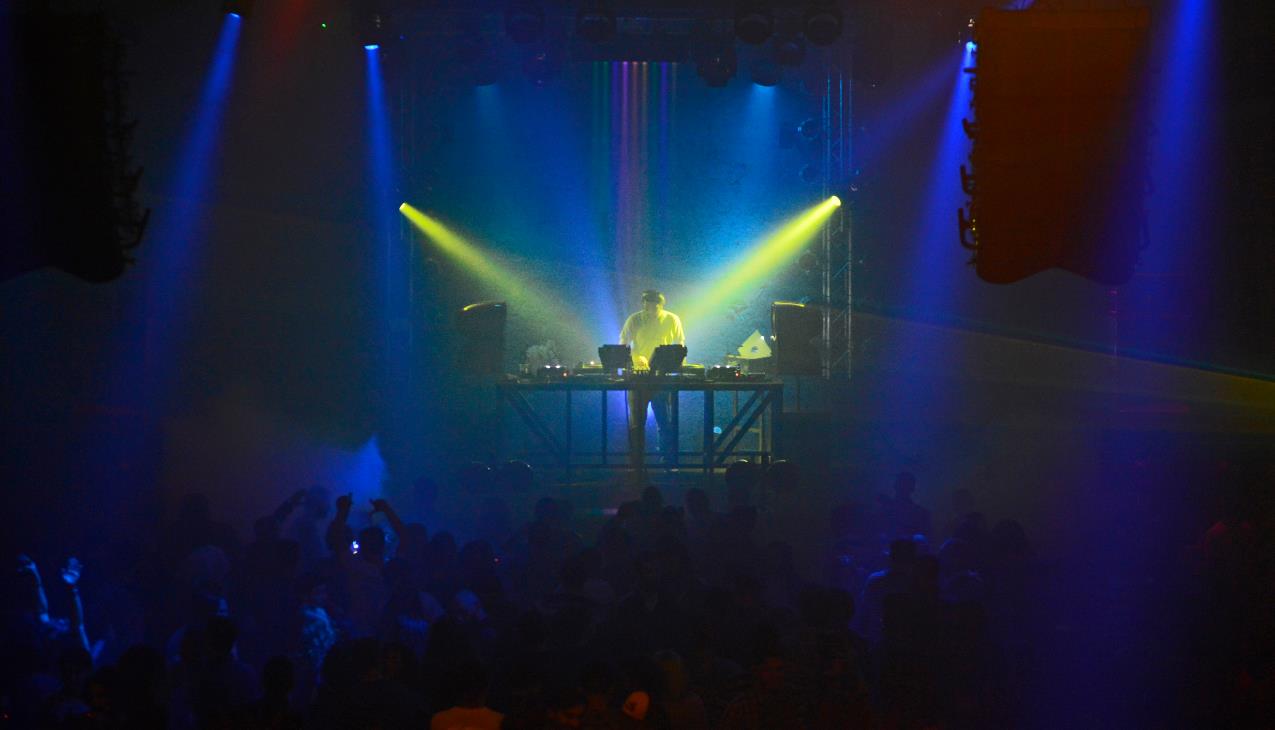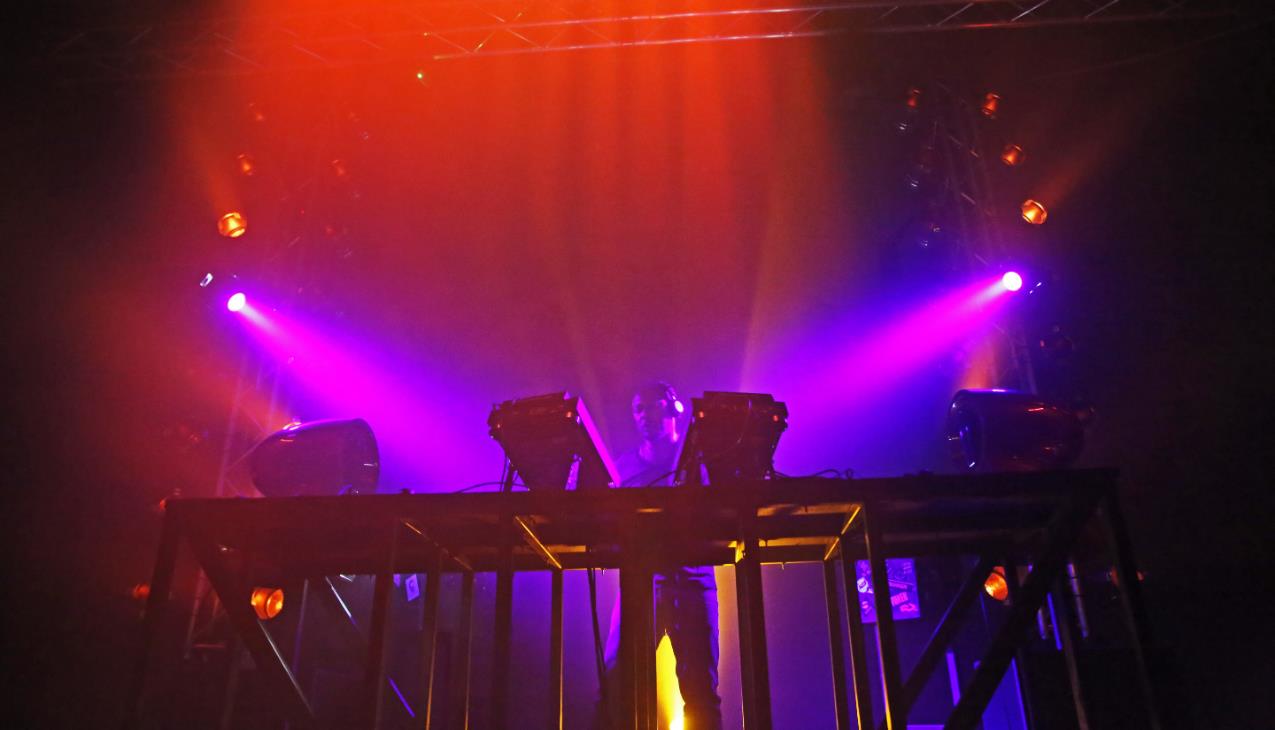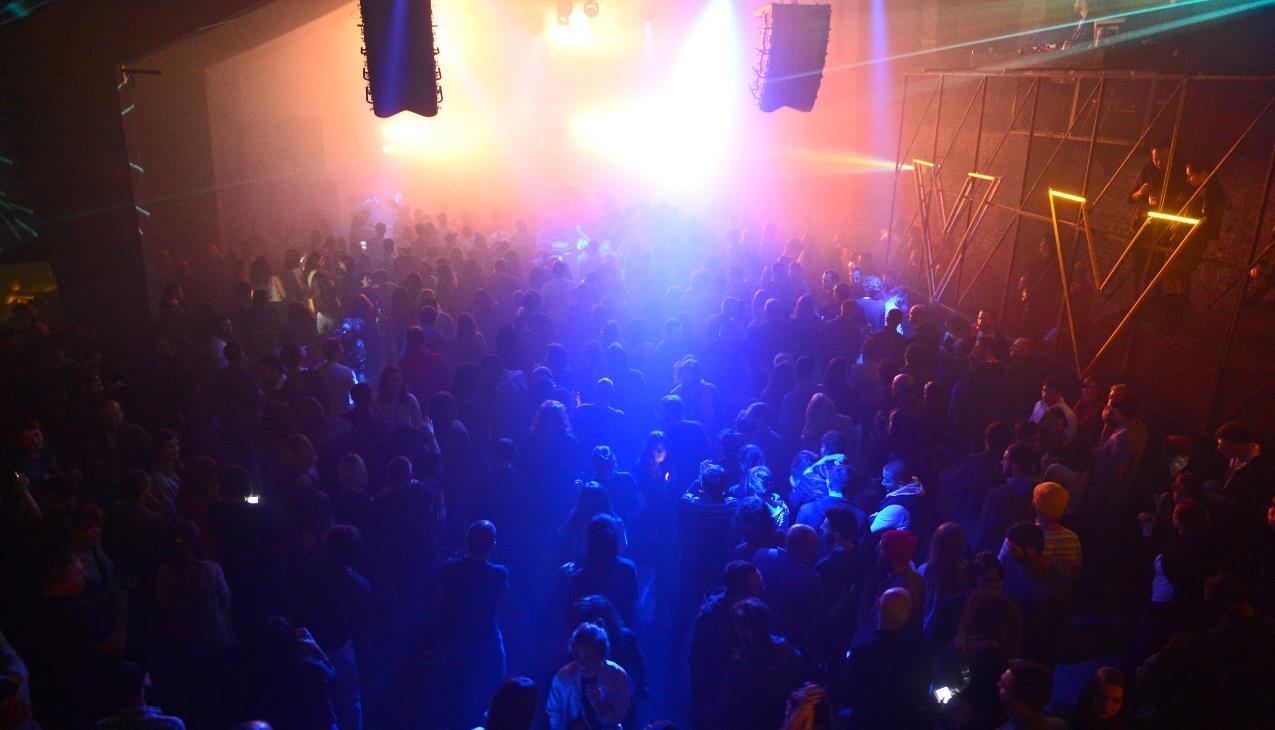 VEON GEORGIA
Vimpelcom wanted to impress its invited guests with the new VEON application in a very extravagant and dramatic atmosphere. The client opted for an underground, electronic music event which would not feature many promotional elements of the brand, though the minimalistic decorations would still drive people's attention to VEON.
Being free, extravagant and courageous was the spirit of the event.
At ConcierGE Tbilisi, we knew that to win this project we needed to come up with an event idea which was extravagant, edgy and memorable.
Our team offered the client a unique venue- one of the most popular underground clubs in Tbilisi, Spacehall. We suggested inviting a popular artist, Derrick May, who totally impressed the audience. Creative and minimalistic installations were designed in harmony with the ambience at the night club and had most guests posting photos of them online.
The client was very happy with the event, appreciated all the hard work done by the company and was rather generous in compliments towards our team.
VEON GEORGIA
Concierge Events
Event Name: VEON Launch | Industry: Communications | Client: Vimpelcom | Location: Spacehall, Tbilisi, Georgia | Number of attendees: 1000 Millennials | Date: October 5, 2017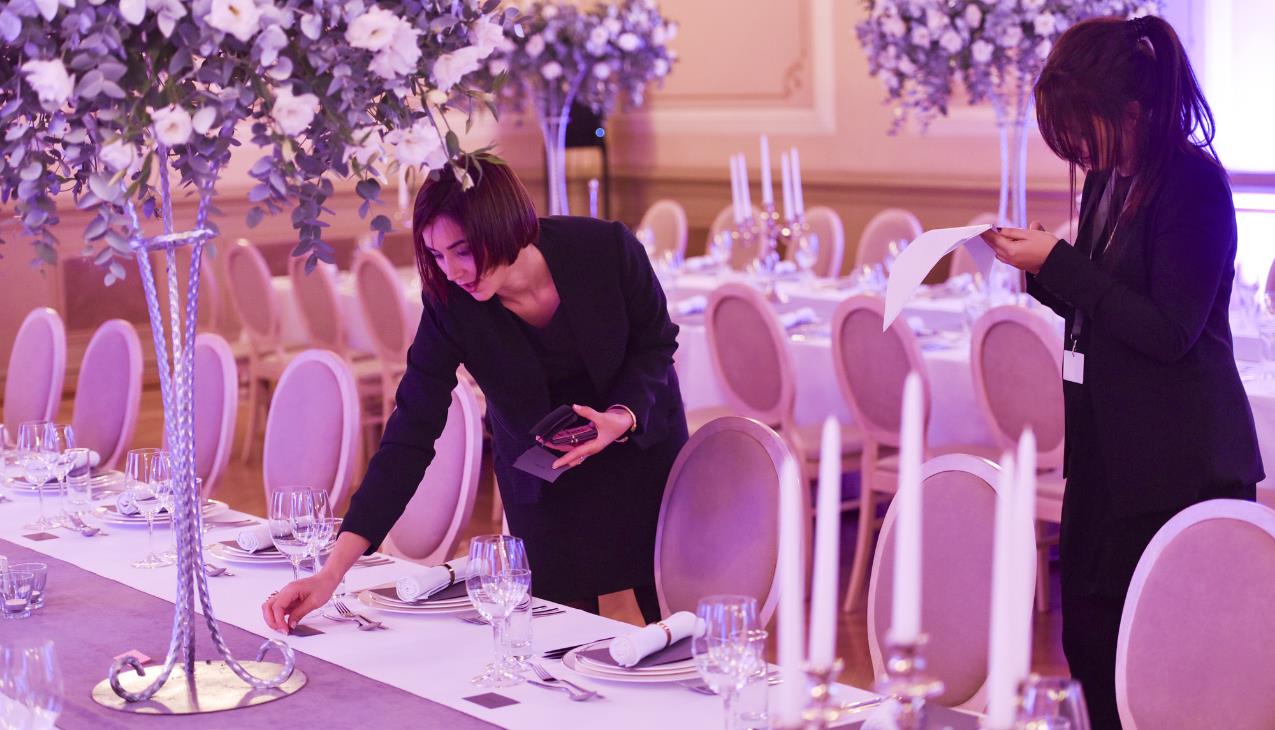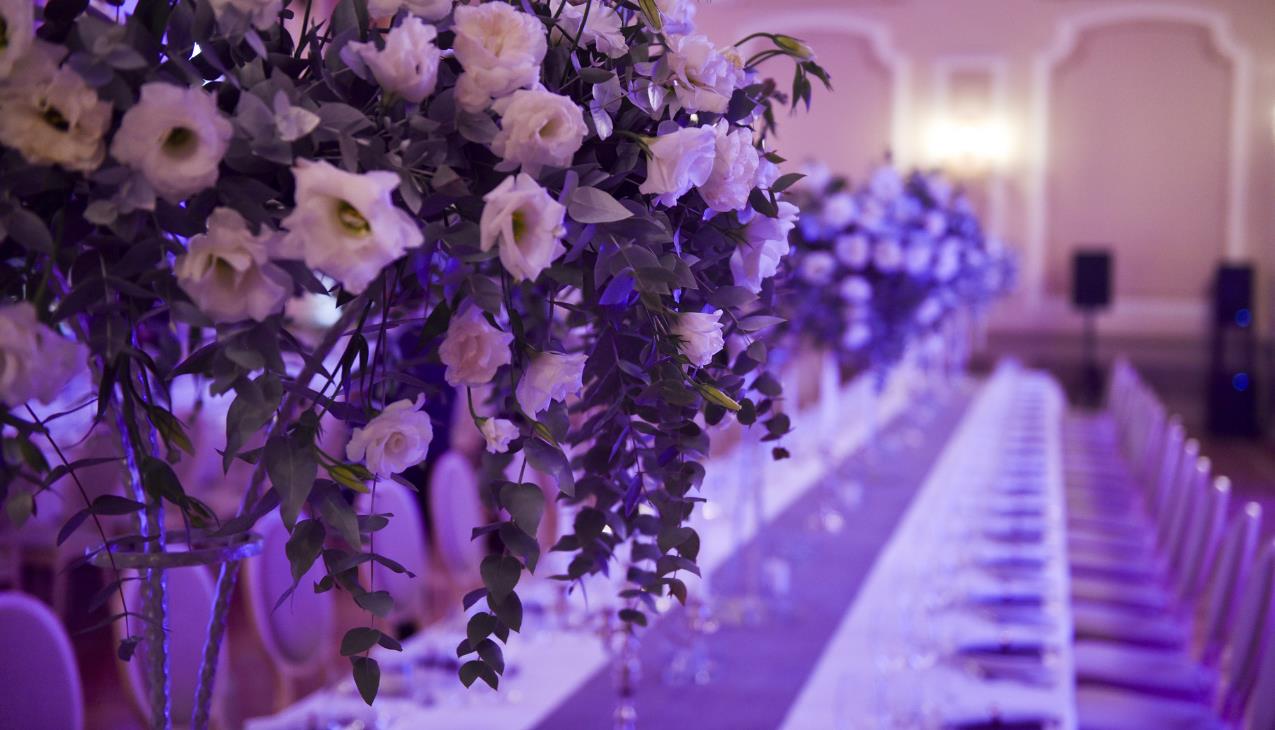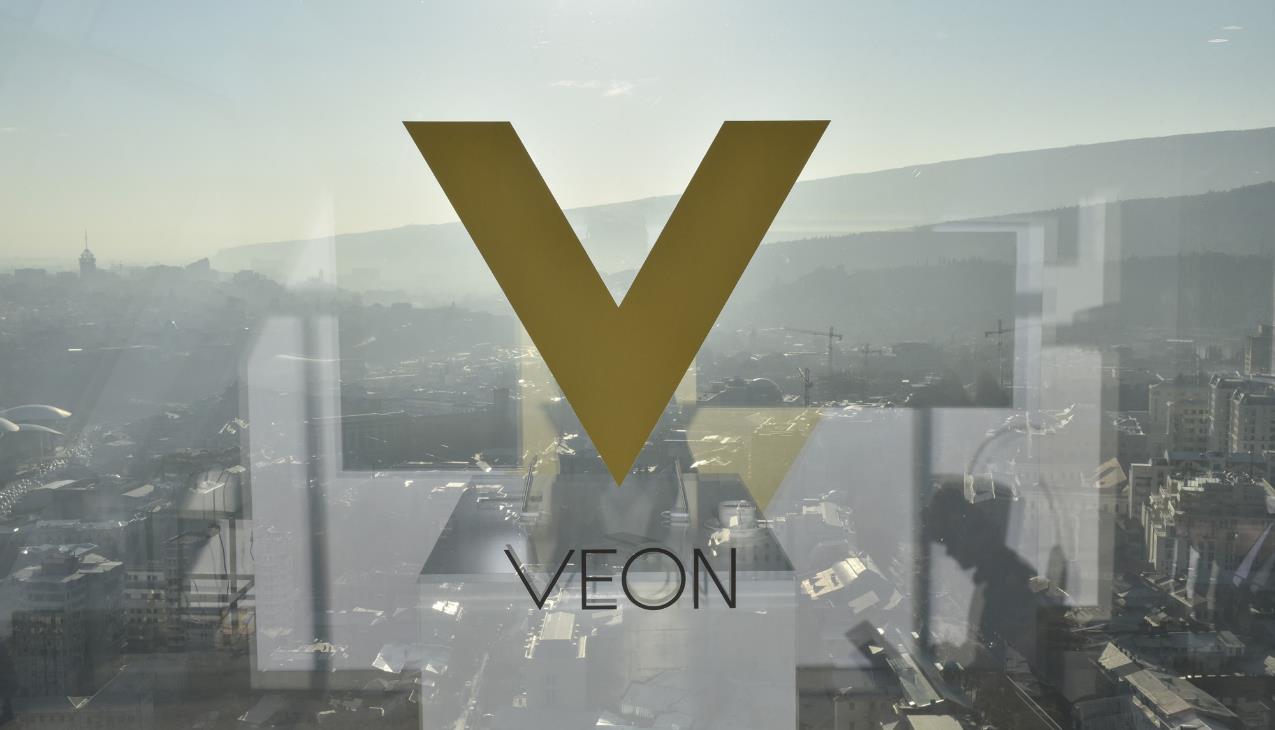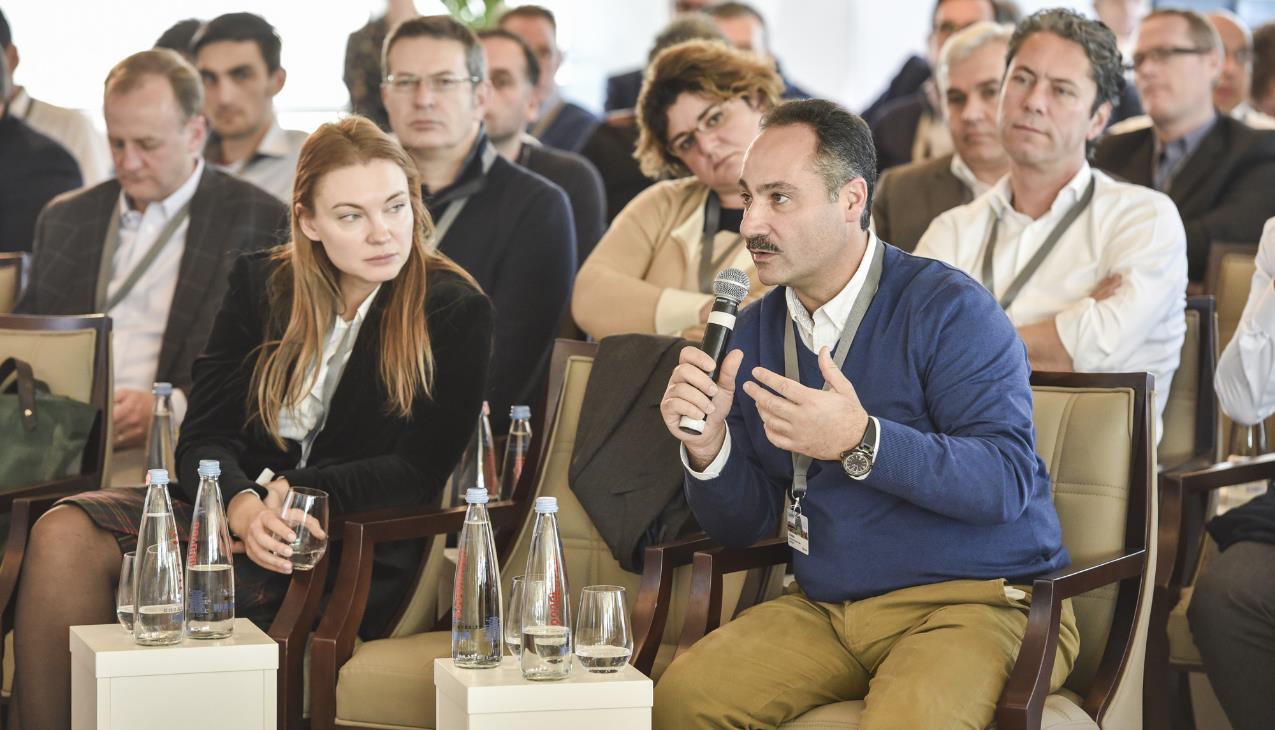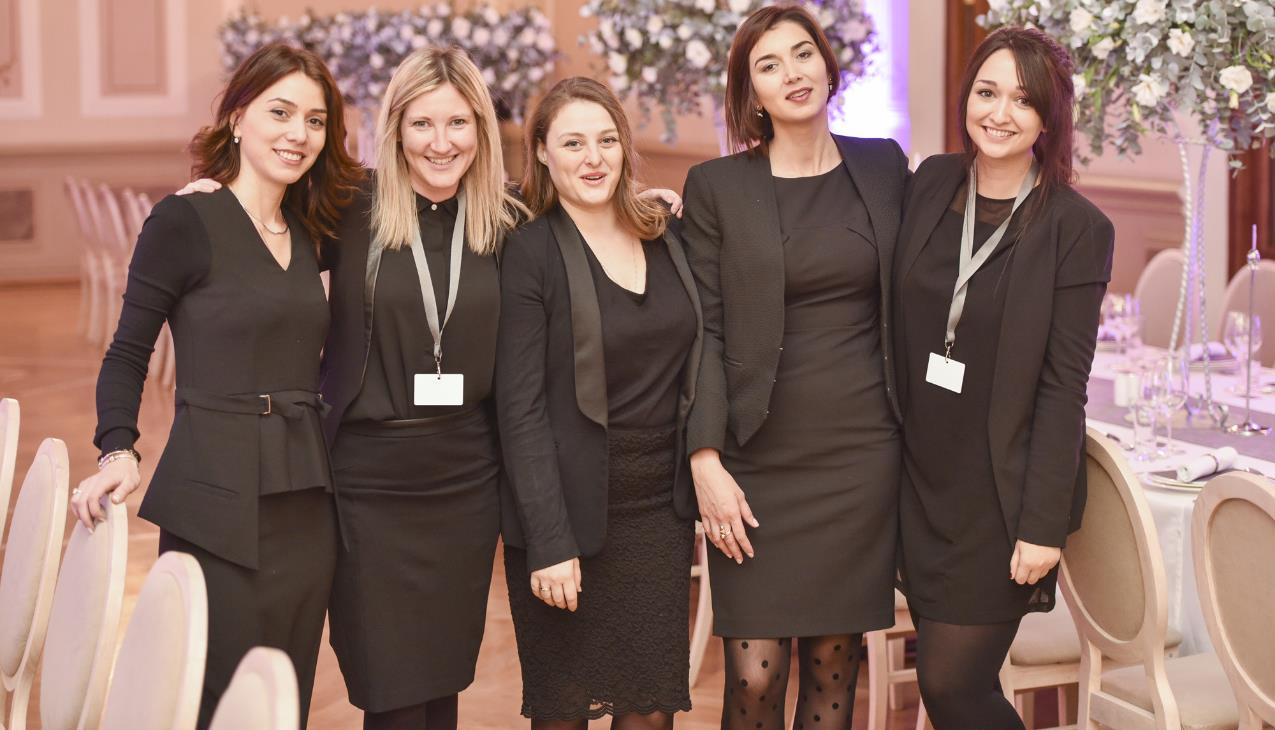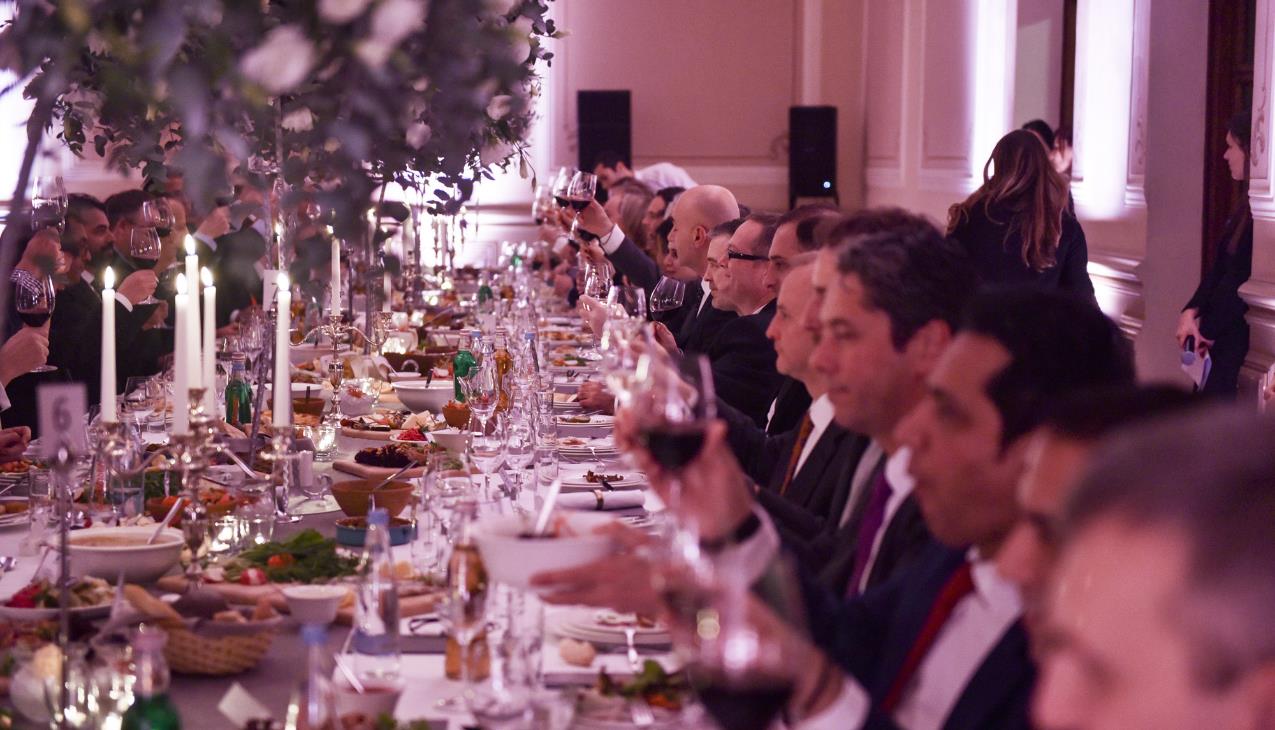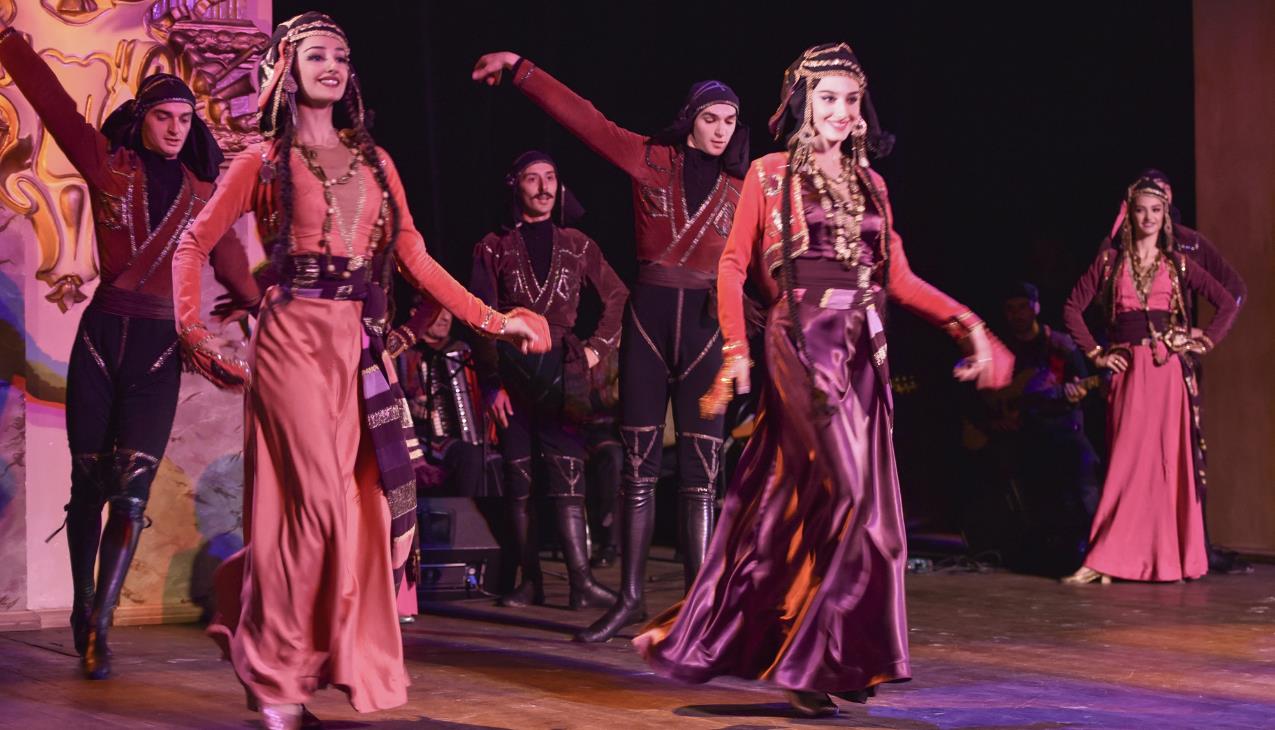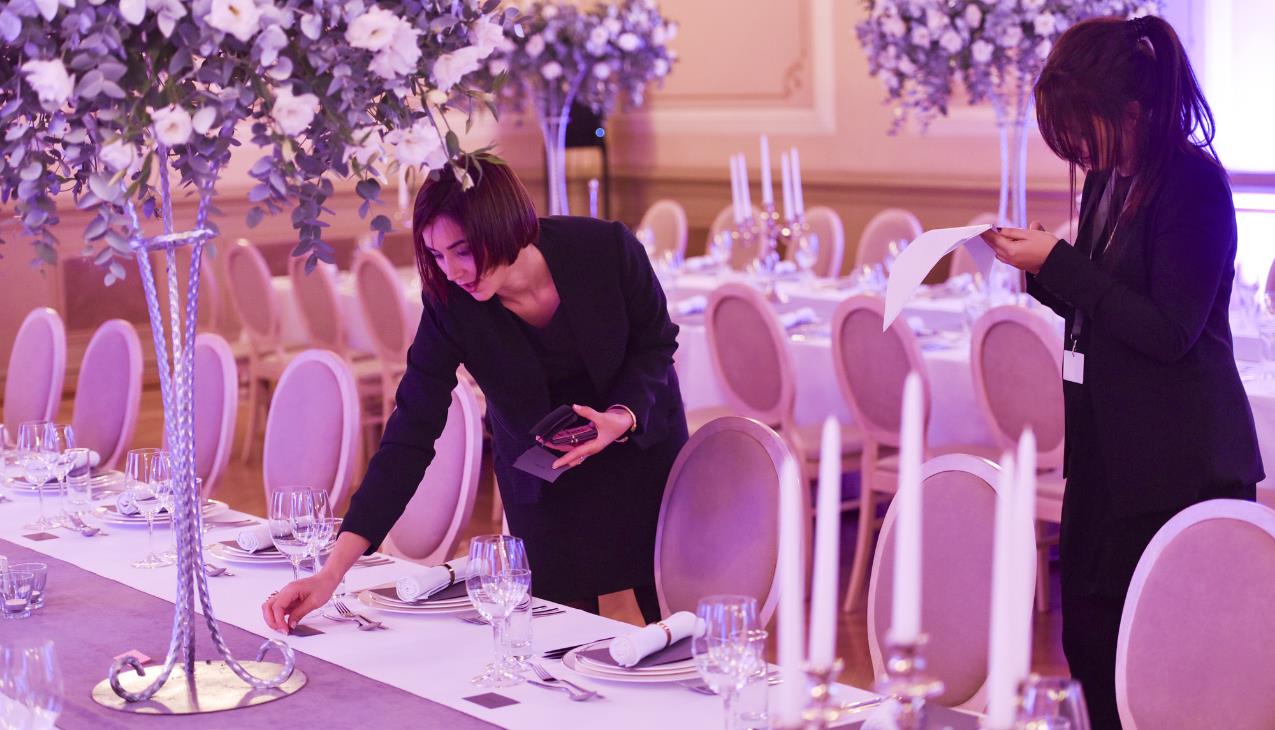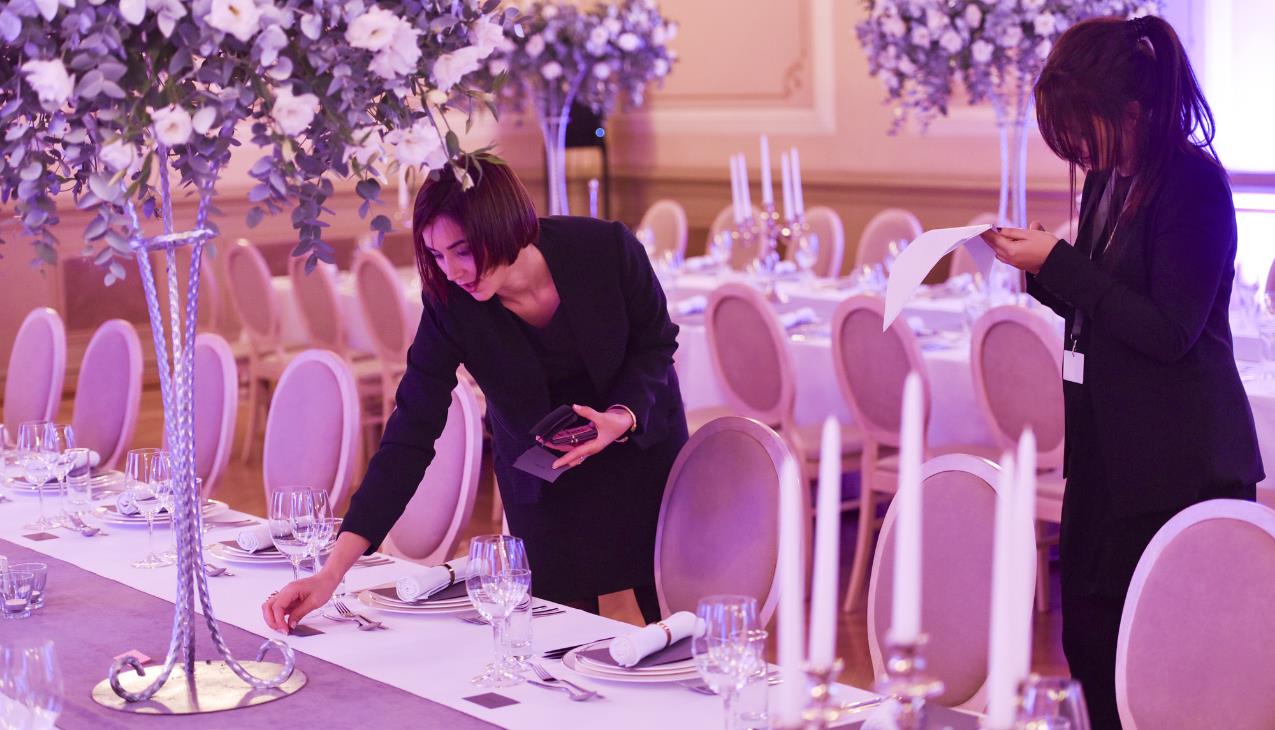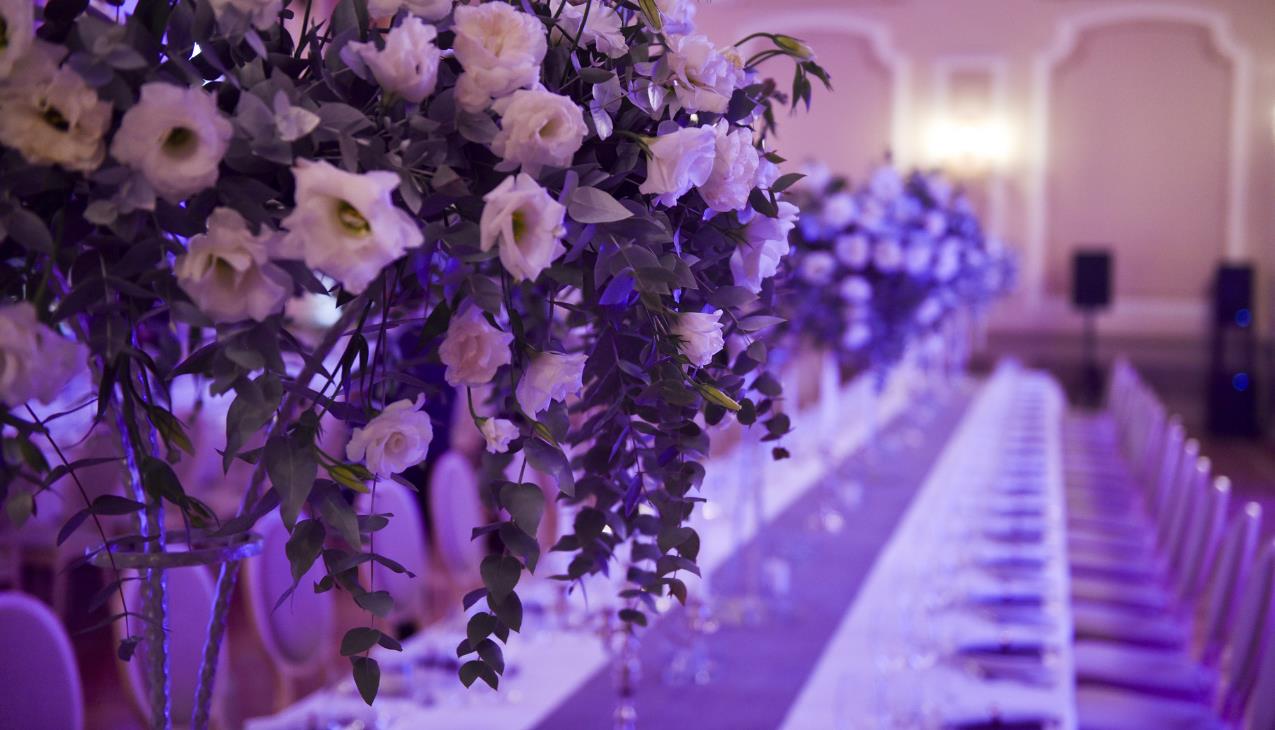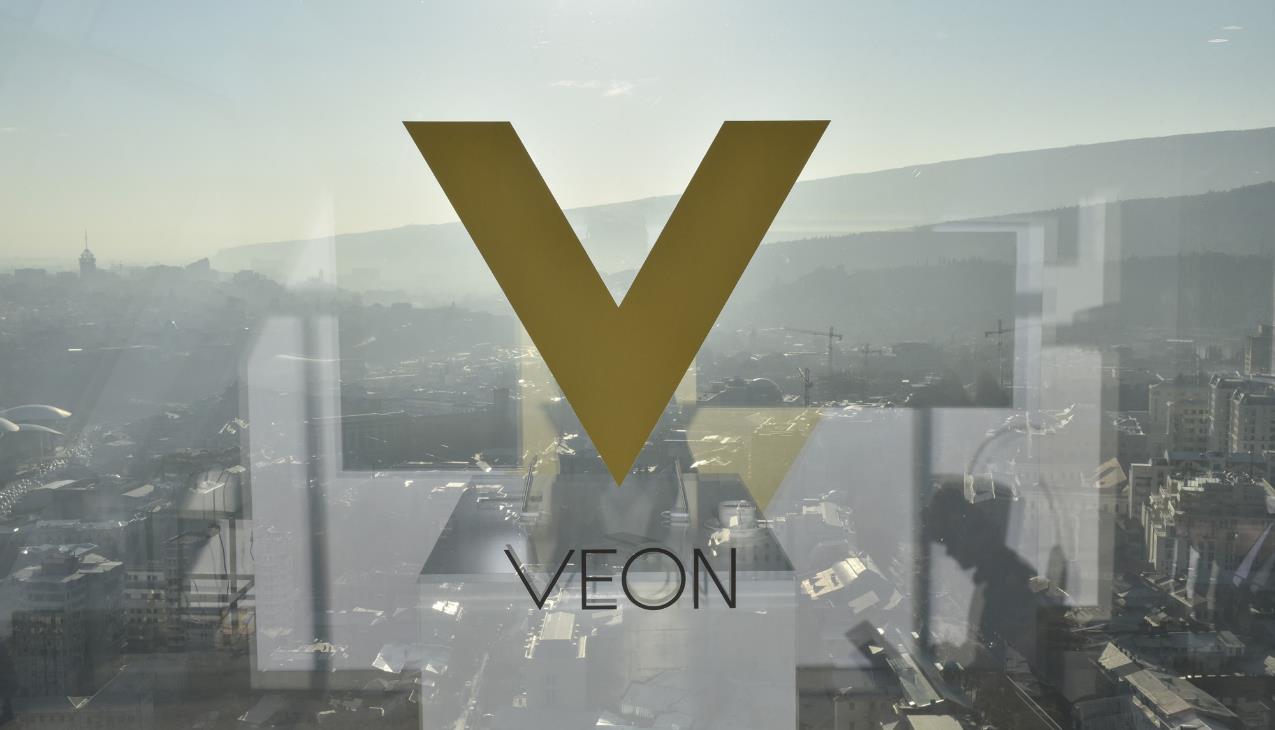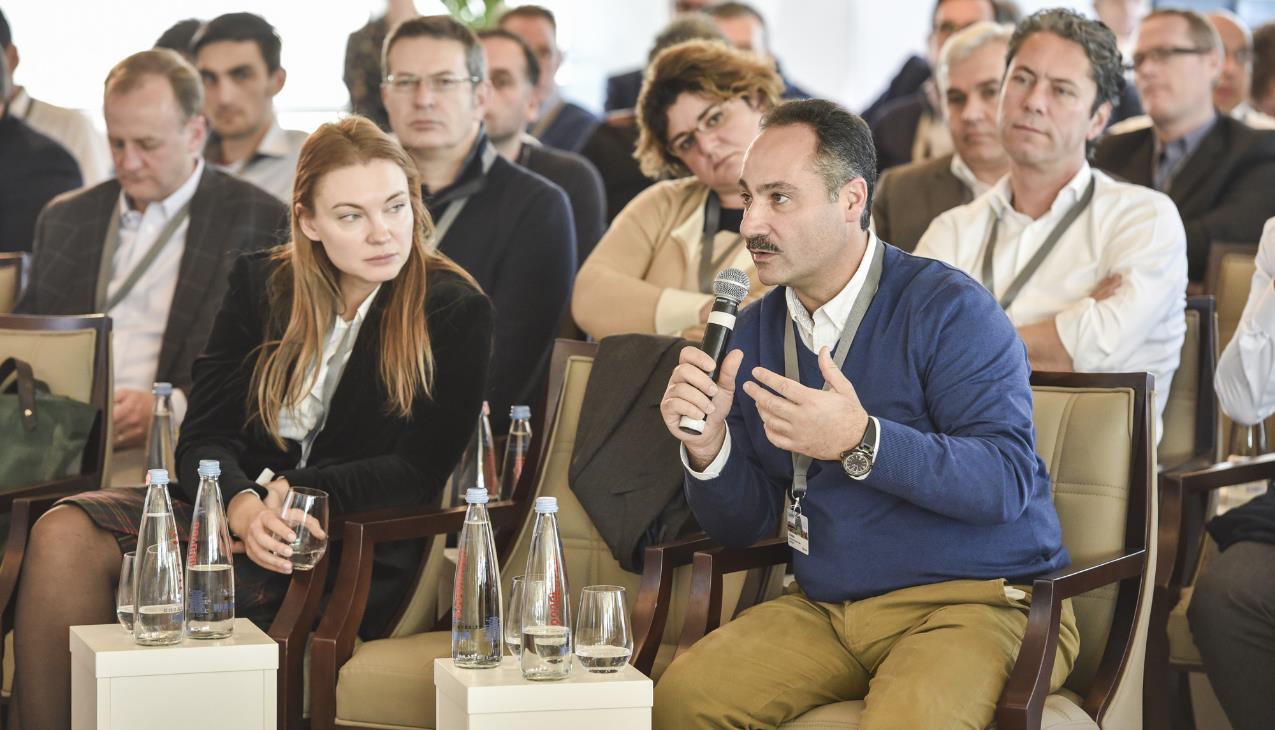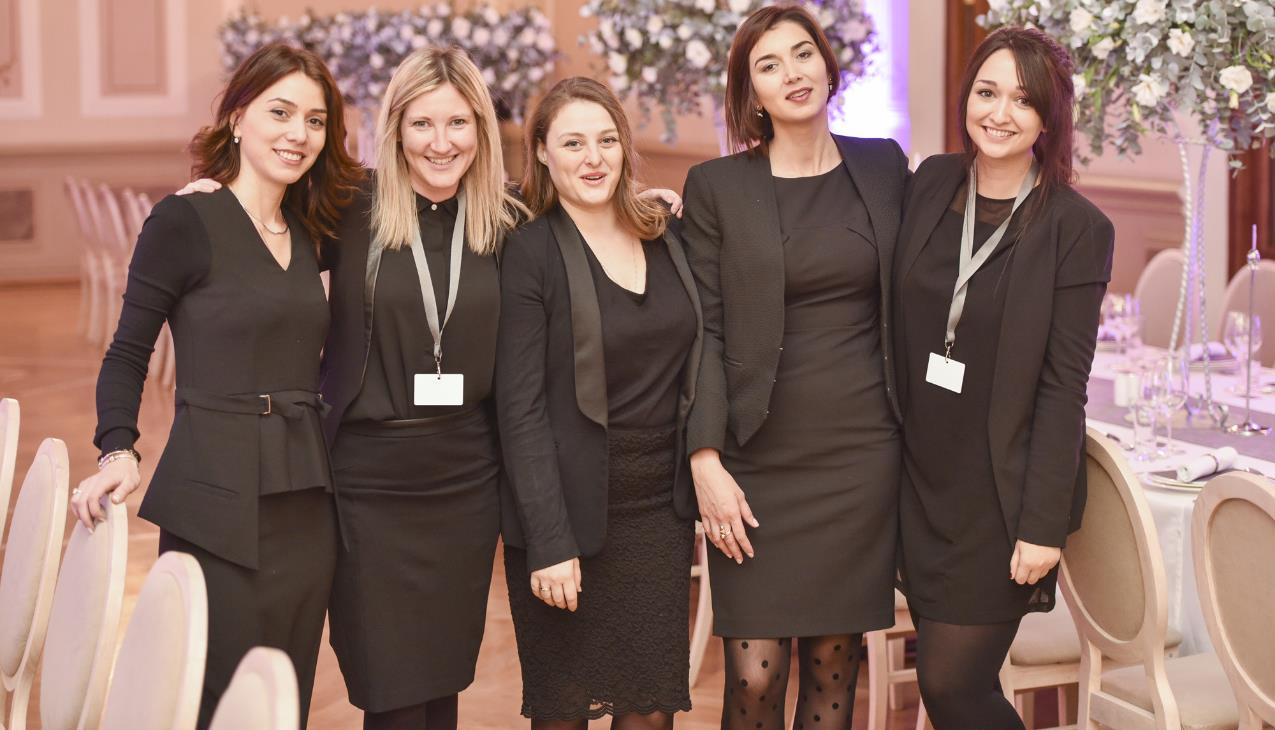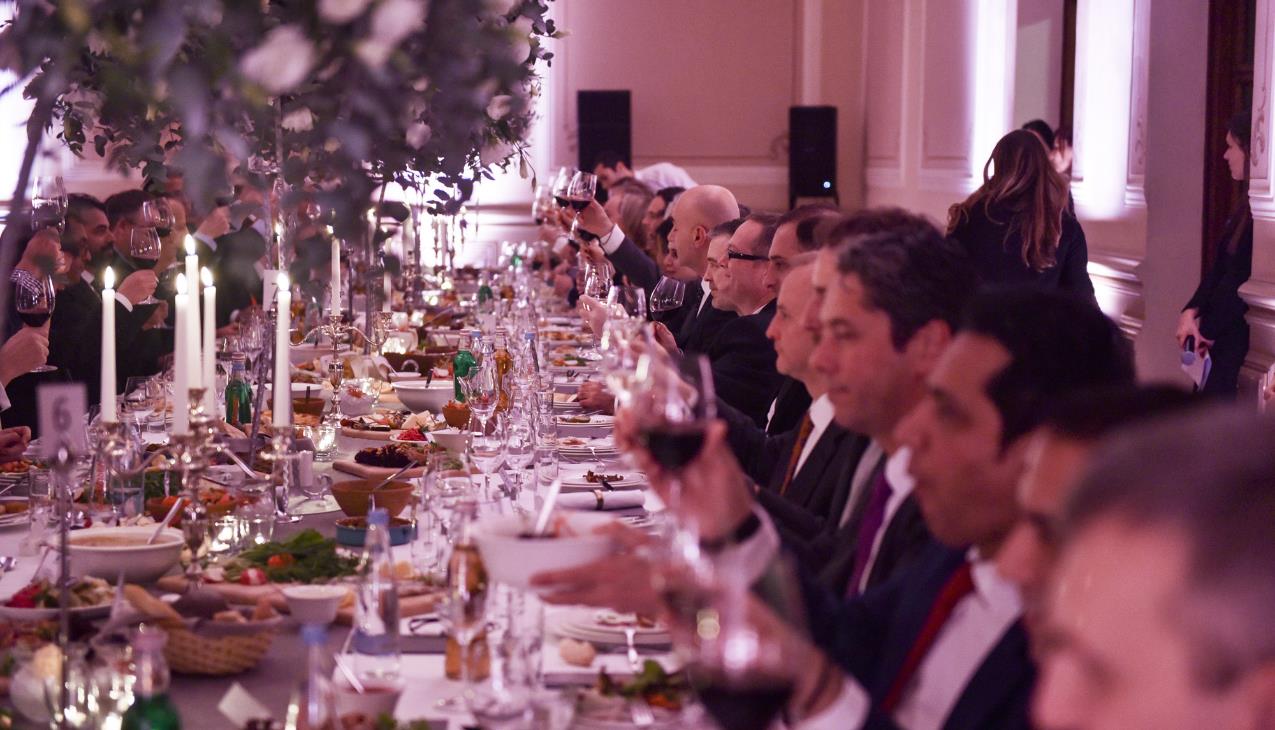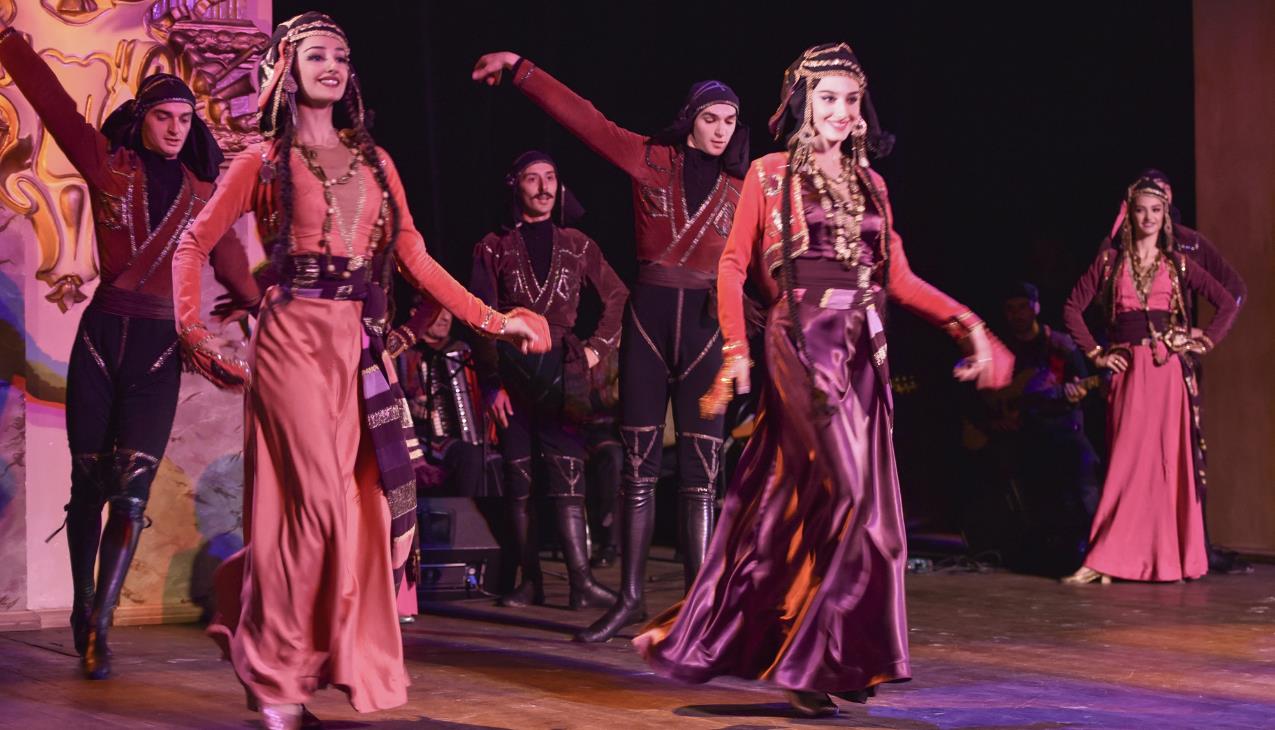 VIMPELCOM
Vimpelcom looked forward to a well-planned and organised board meeting in Georgia, with the main emphasis on a great location for the meeting room. The main idea was to create a welcoming and cosy atmosphere, offer an exceptional cultural program and delight guests with a memorable gastronomic experience.
The ConcierGE Tbilisi team knew the client was expecting something really special for its 100 CEOs. Therefore, we offered a meeting room with panoramic views across Tbilisi to make sure the board members got something extra enjoyable out of the long meeting sessions. The menu was tailored to the dietary needs of all delegates. To impress guests with a cultural and entertainment program, we invited a well-known singer and national folklore dancers.
The main highlight of the sessions in Georgia was a luxurious and magical dinner at the Rustaveli Theatre banquet hall. We offered guests an authentic "Georgian Supra" experience. To please the delegates, we also selected special traditional gifts which proved very popular.
VIMPELCOM
Concierge Events
Event Name: Accelerator's Meeting | Industry: Communications | Client: Vimpelcom | Location: Tbilisi, Georgia | Number of attendees: 100 CEOs | Date: November 25-27, 20160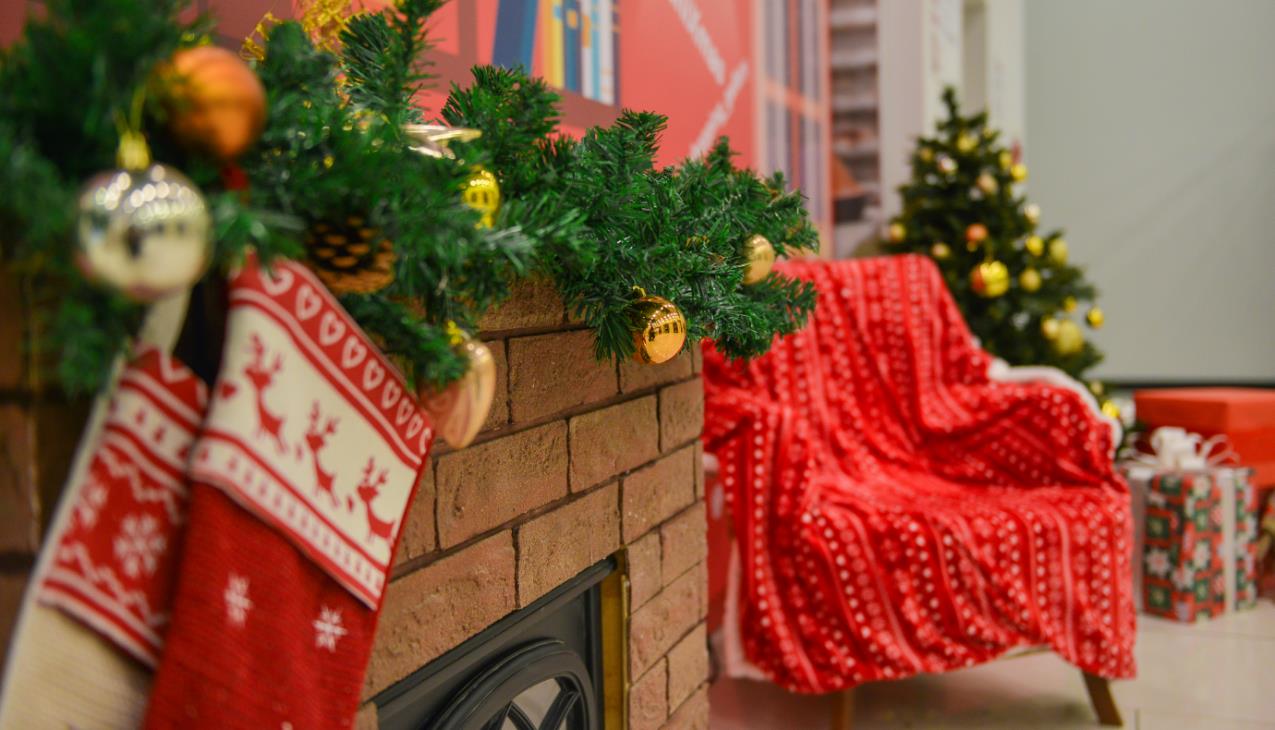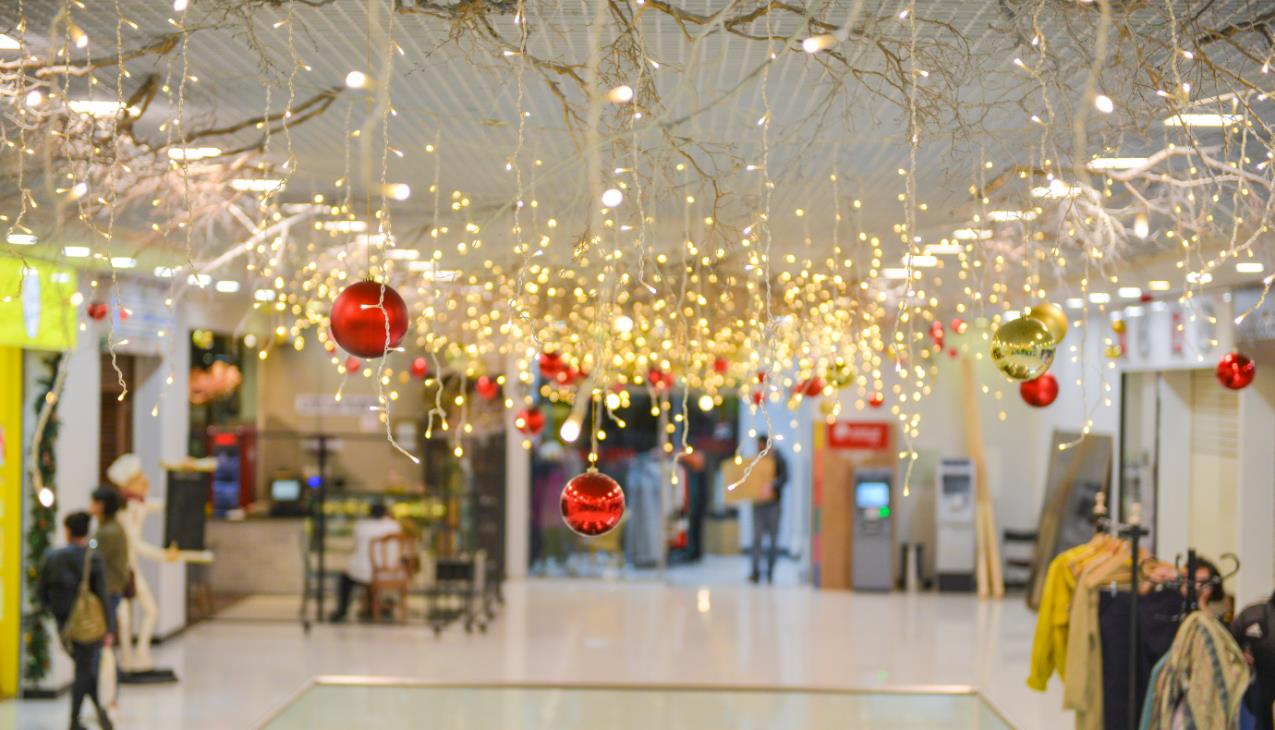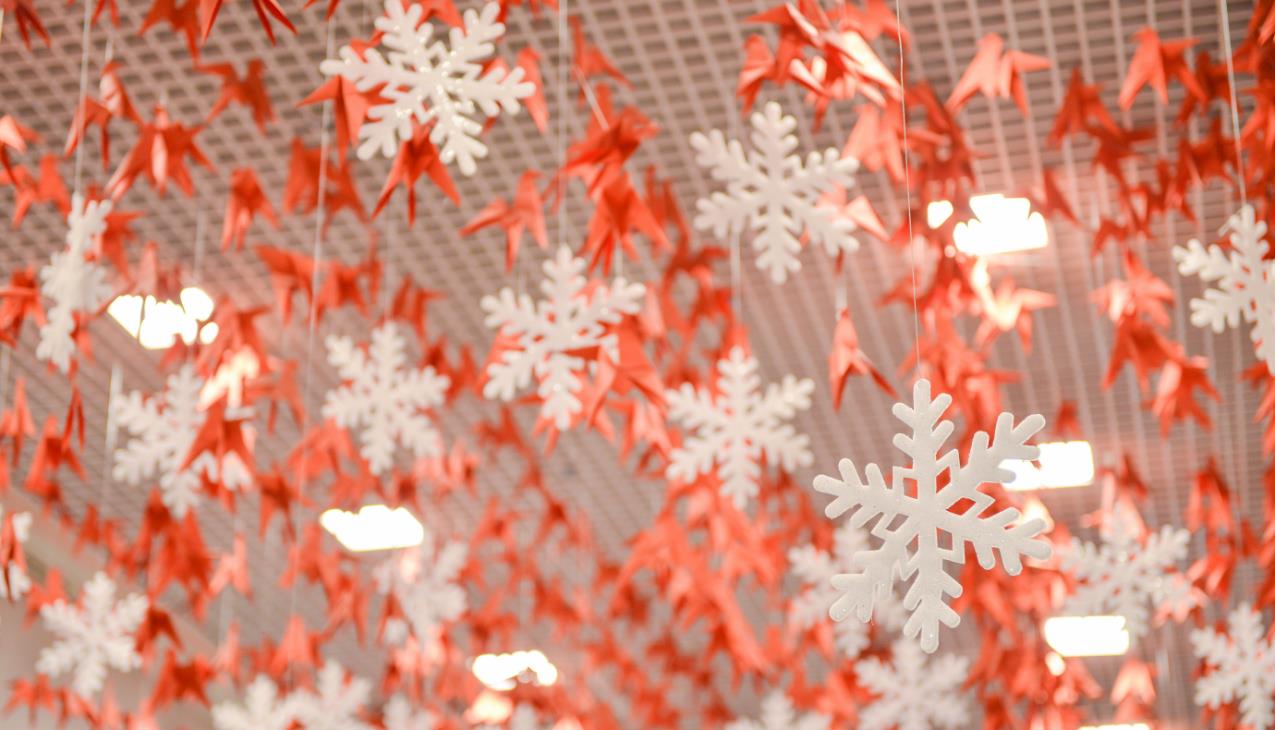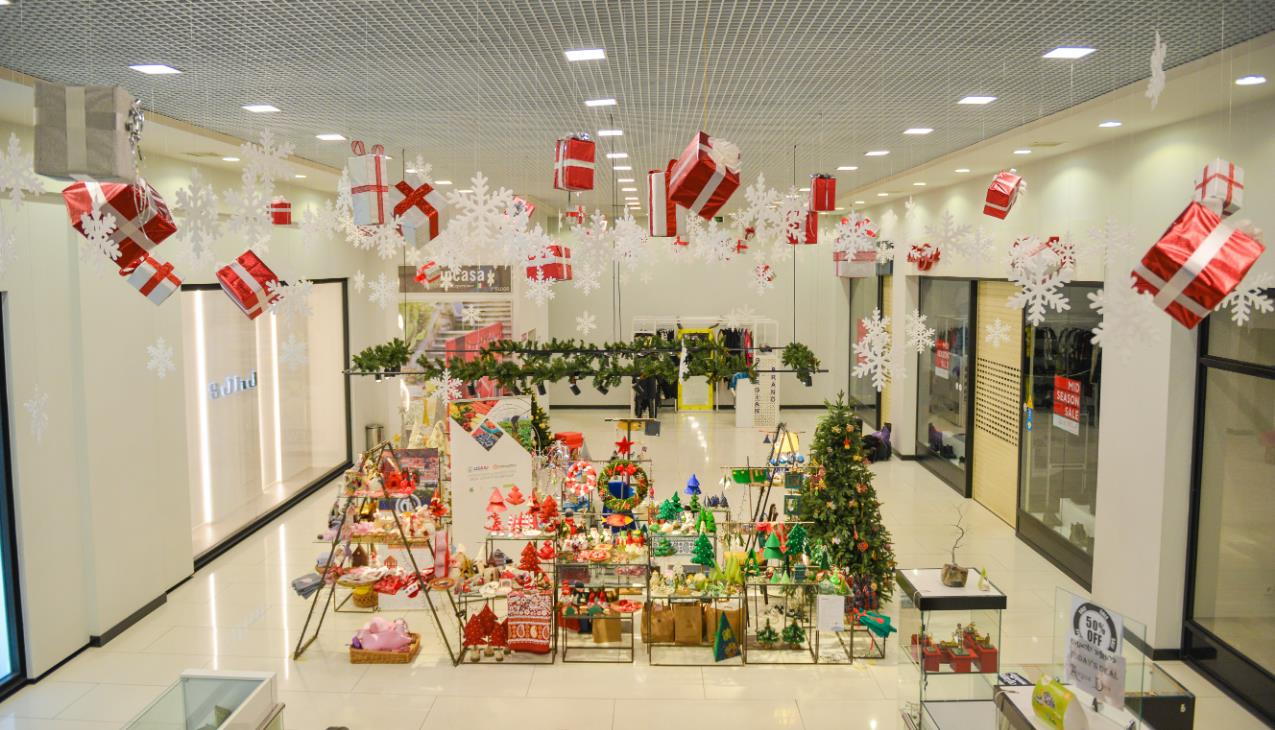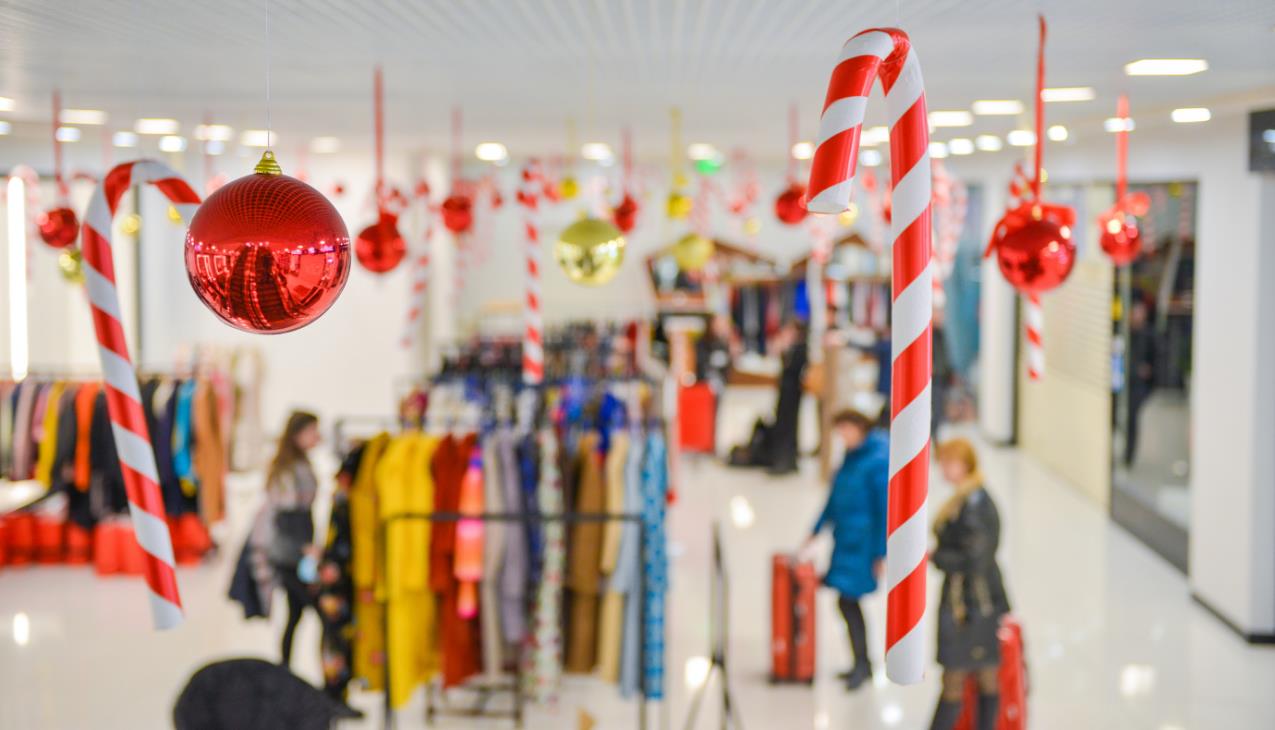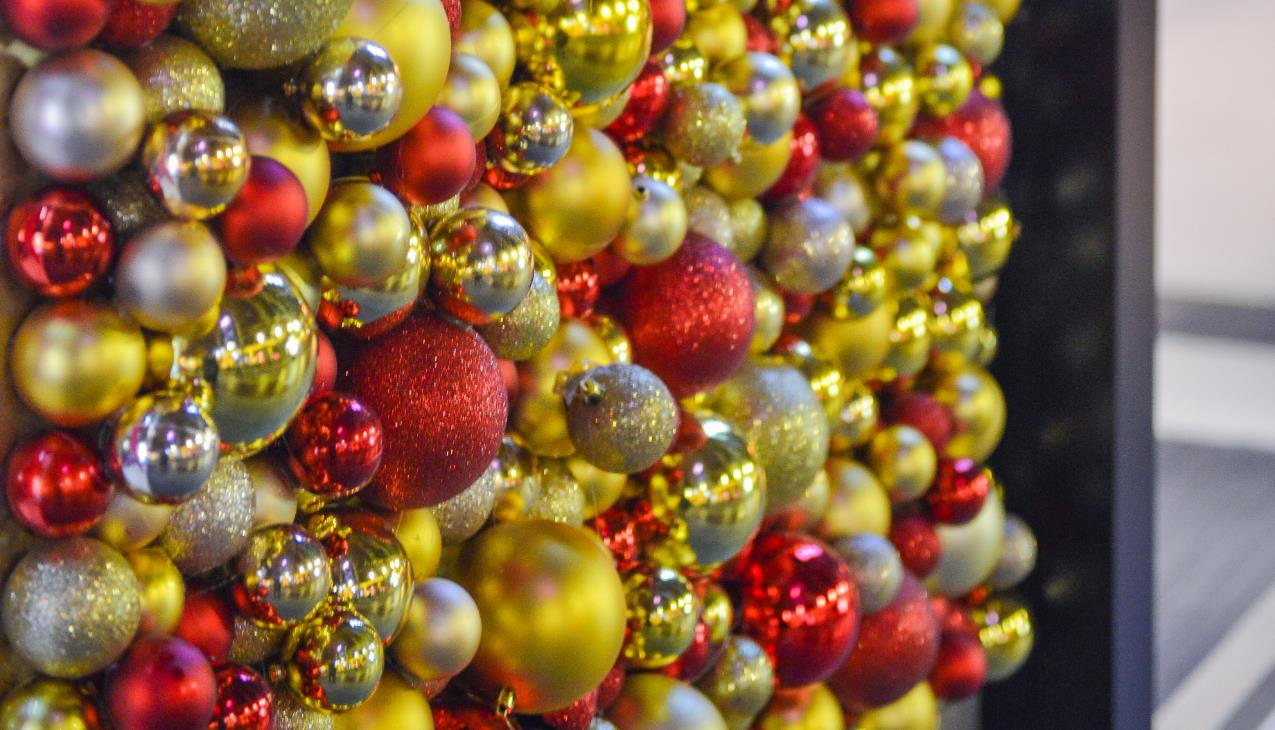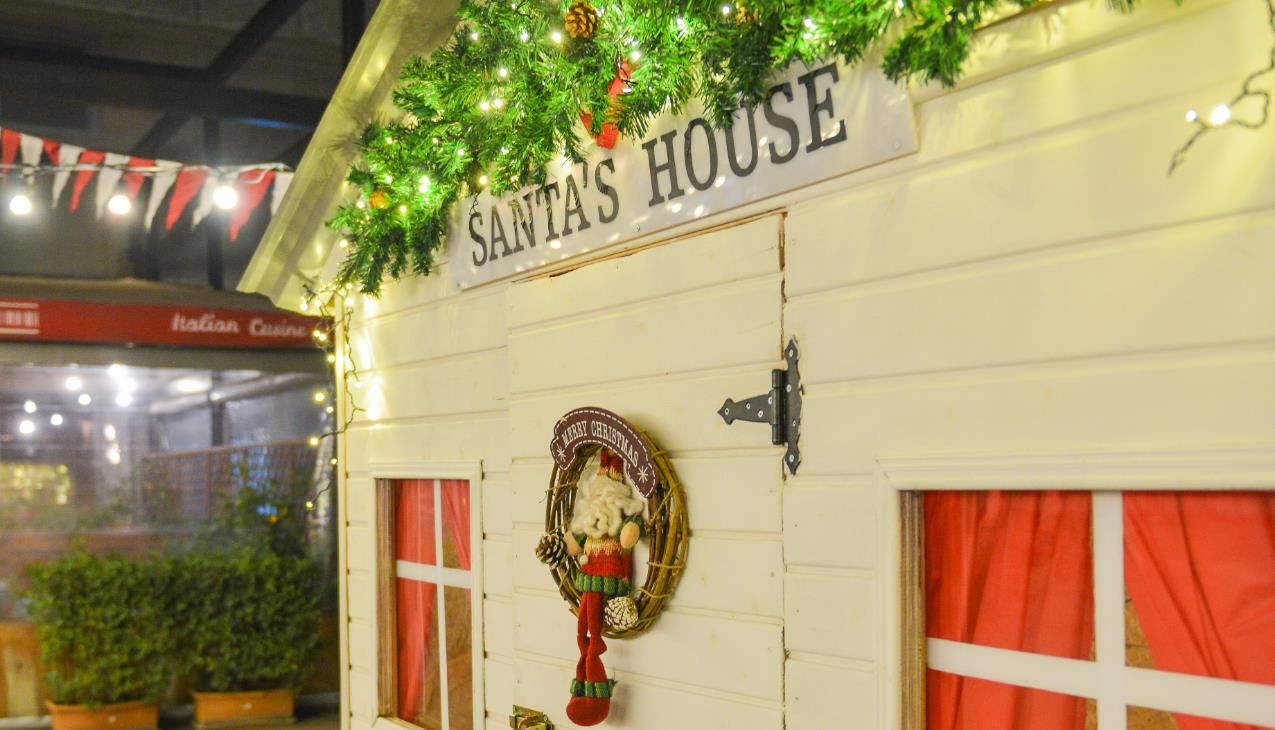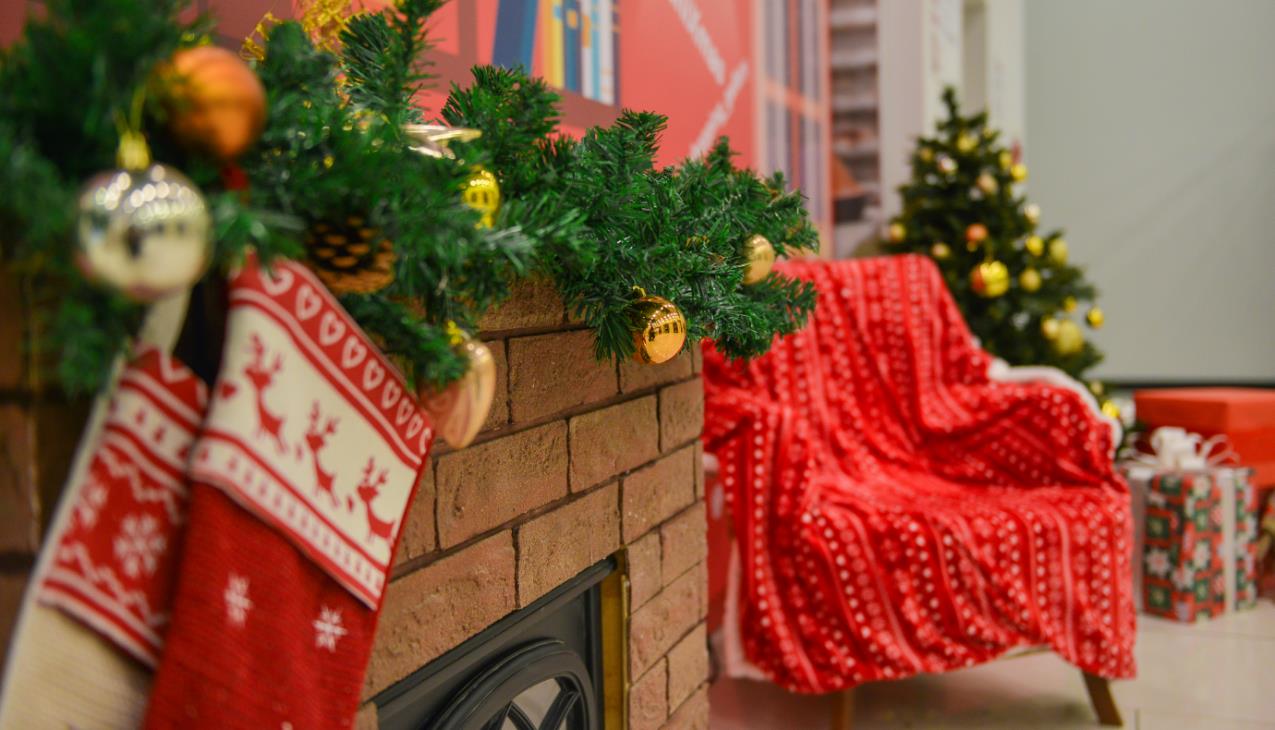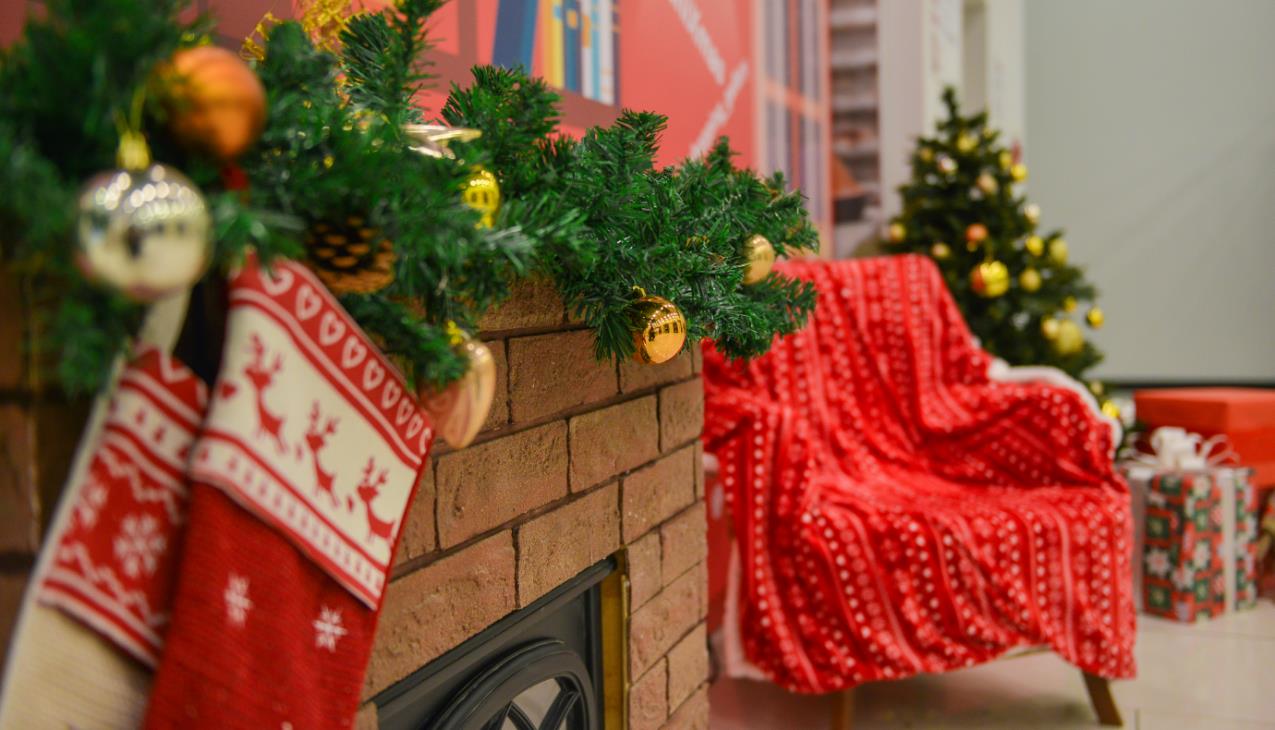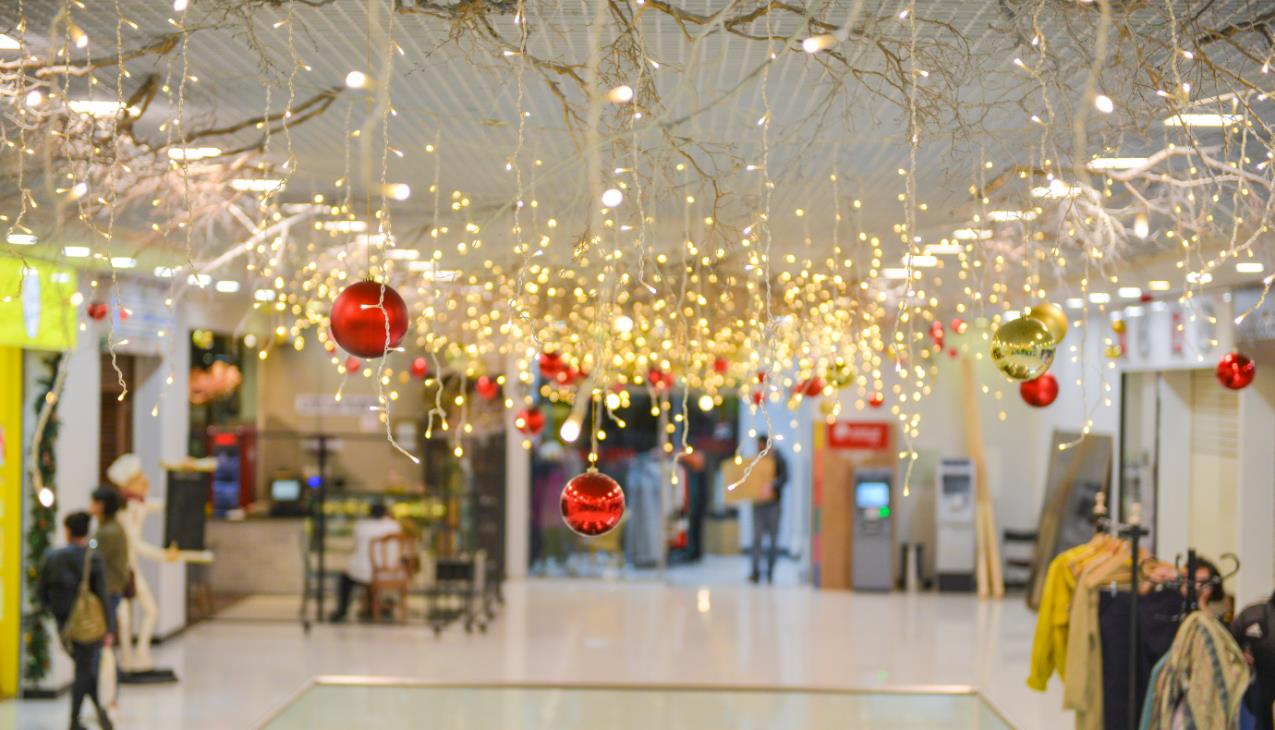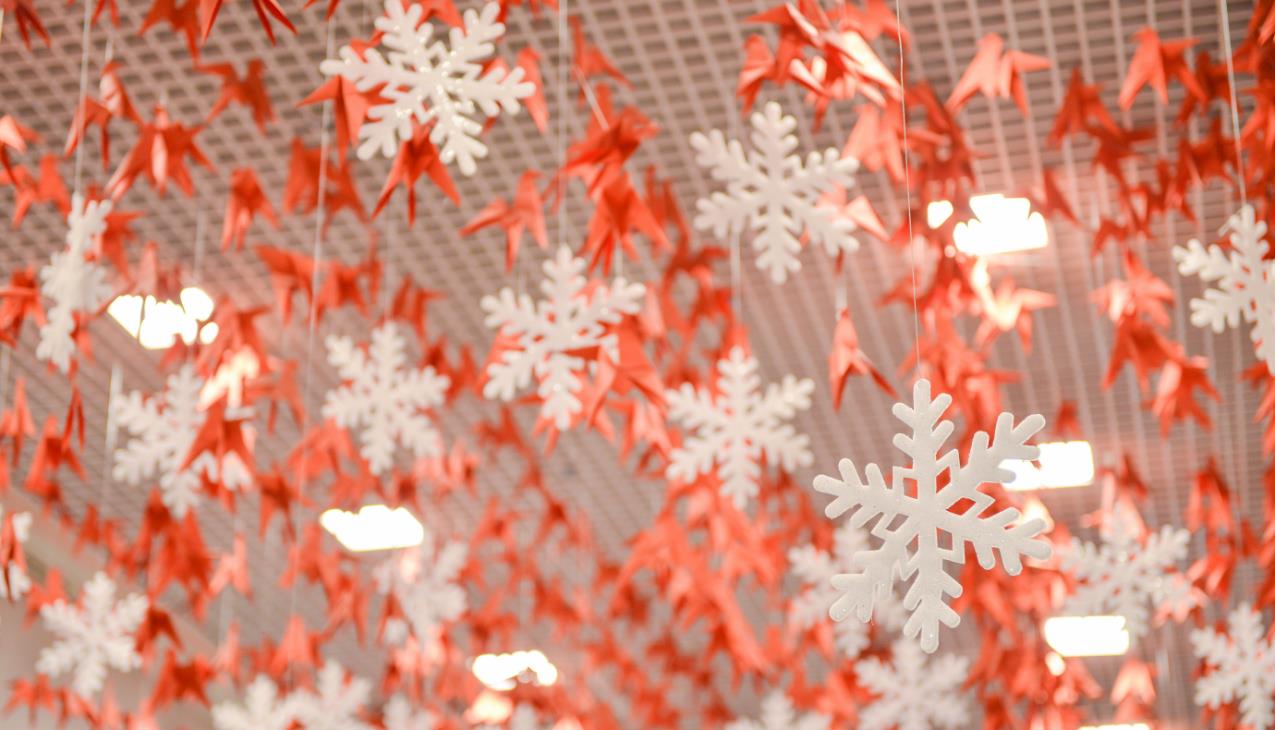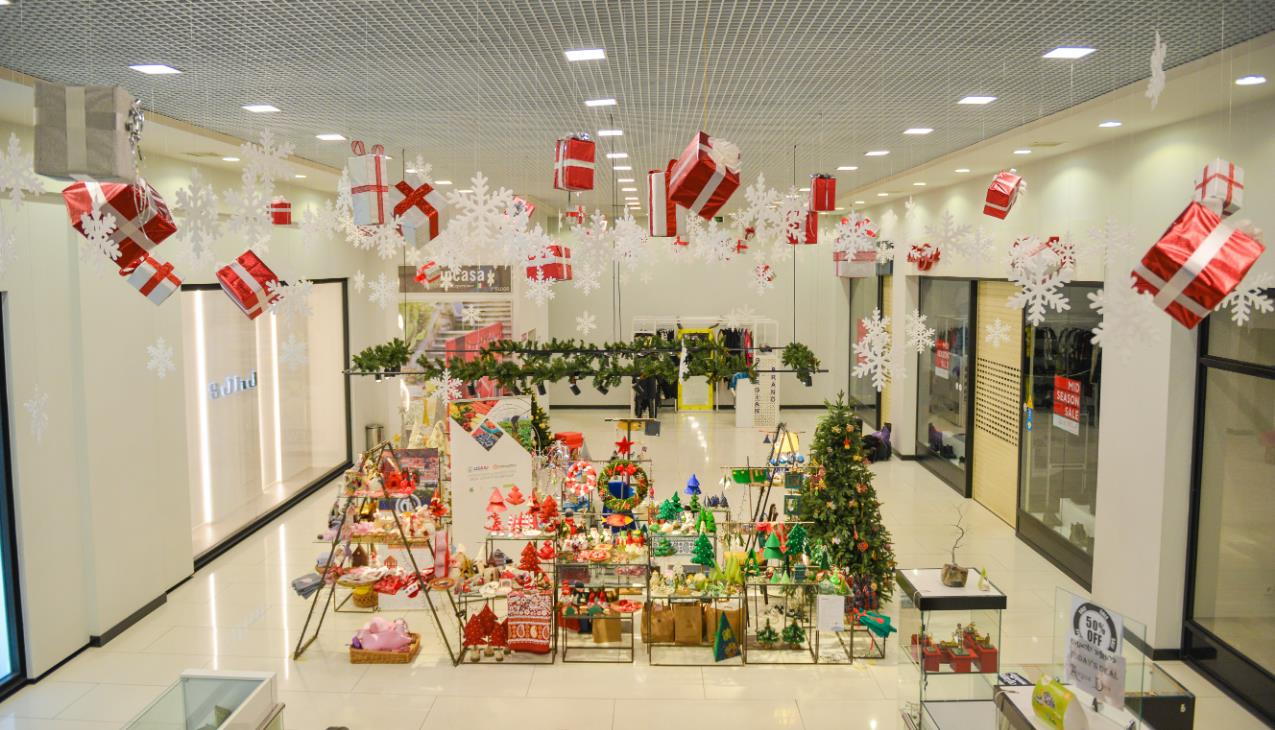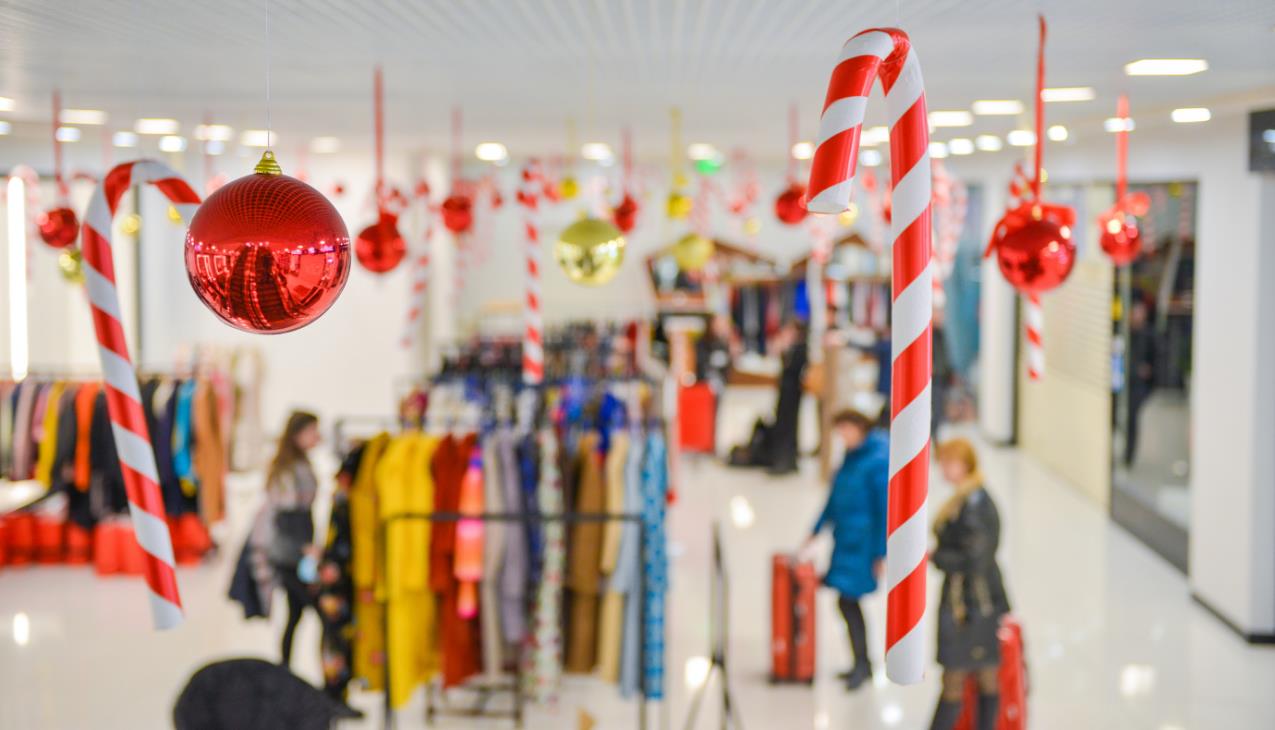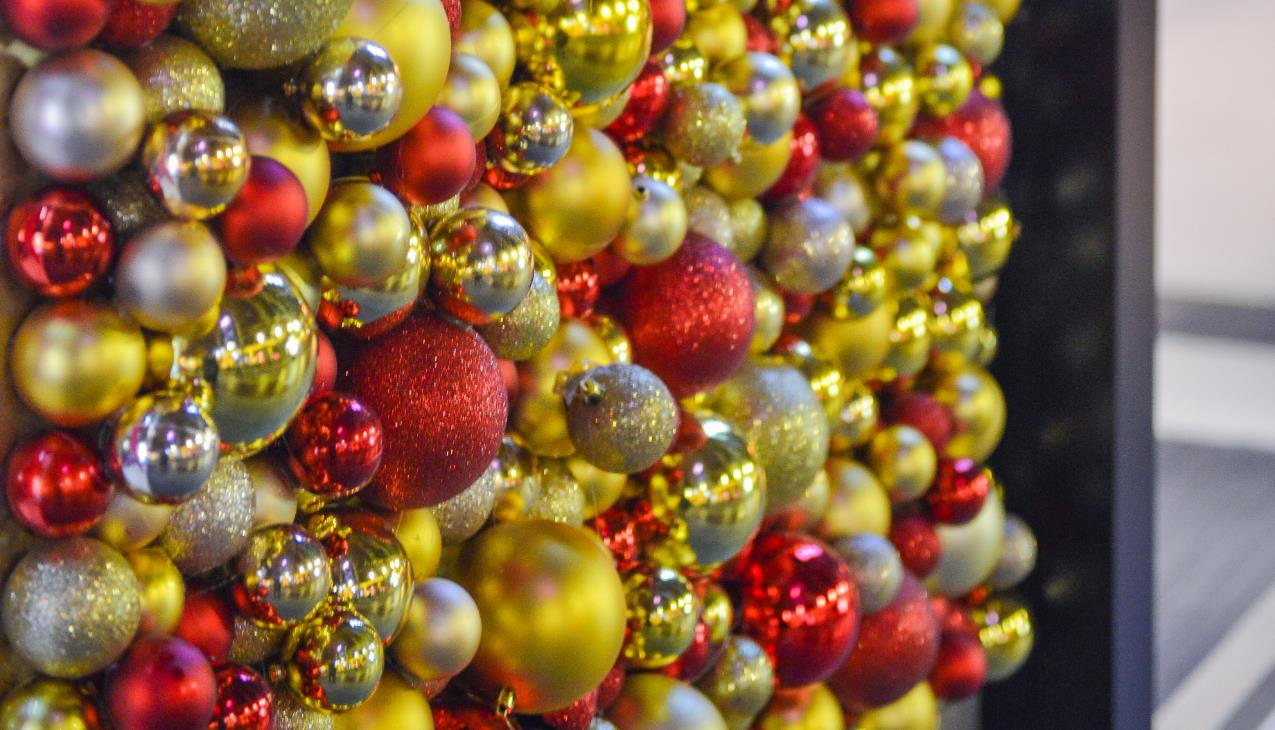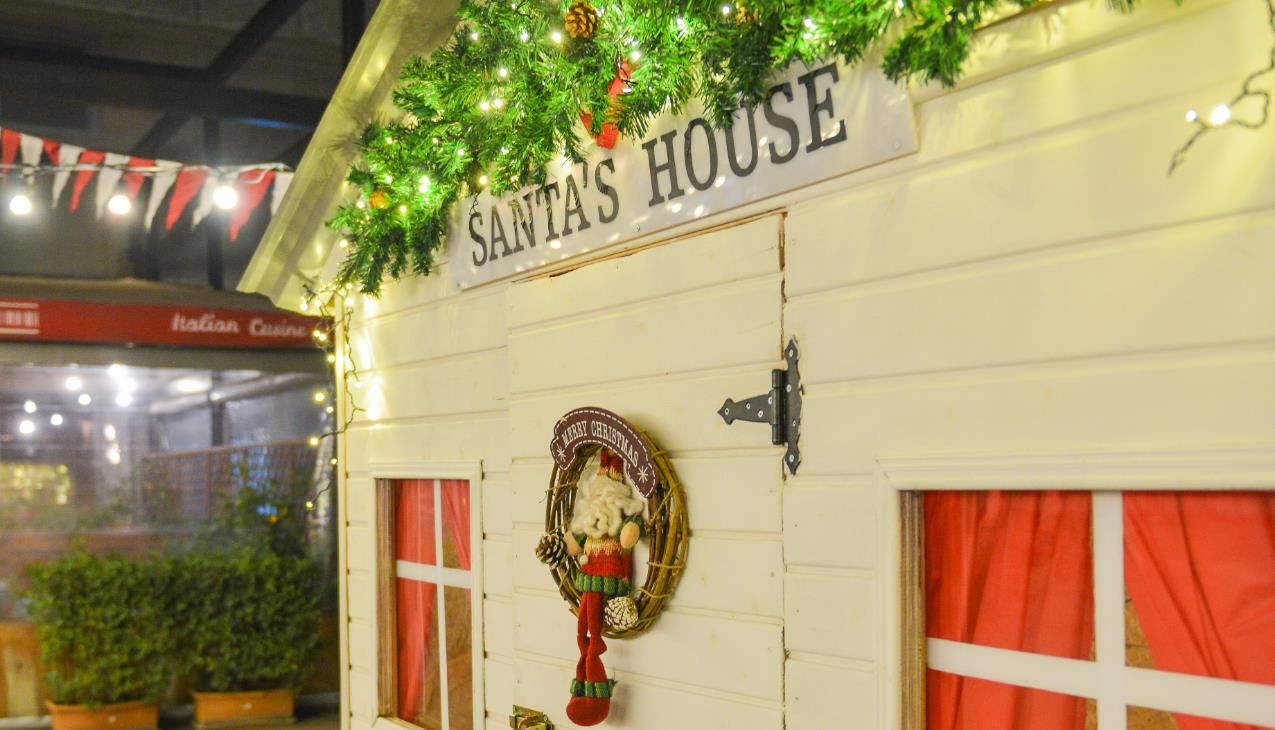 New Year at Merani
From December 17-30, shoppers coming to Merani Shopping Gallery found themselves surrounded by joyful Christmas decorations to lift the spirits and put the fun into the shopping experience.
To create a warm, welcoming and festive atmosphere, Merani management spared no effort and with ConcierGE Tbilisi's event team, came up with a selection of themed decorations for the shopping gallery as well as an interesting and diverse cultural and entertainment program.
Our team made sure children coming to the mall would be catered for, with entertainers dressed as well-known animation figures to guarantee them an unforgettable time at workshops and craft events. Children had a chance to enjoy a magician show, dog show, fire and see Tam Tam show bring the New Year's magic to life. Children also had a chance to meet Santa in his Grotto, get a photo with him and take away some delicious sweets.
To make Christmas even more festive, on 22-23 and 29-30 December, ConcierGE Tbilisi and Merani staged a number of crowd-pleasing events, including carol singing concerts and theater performances, a Christmas village in the courtyard, flash mobs and much more.
New Year at Merani
Concierge Events
Event Name: New Year's Eve at Shopping Gallery Merani | Industry: Retail Industry | Client: Shopping Gallery Merani | Location: Shopping Gallery Merani, Tbilisi, Georgia | Number of attendees: 500 | Date: 22.12.2018-30.12.2018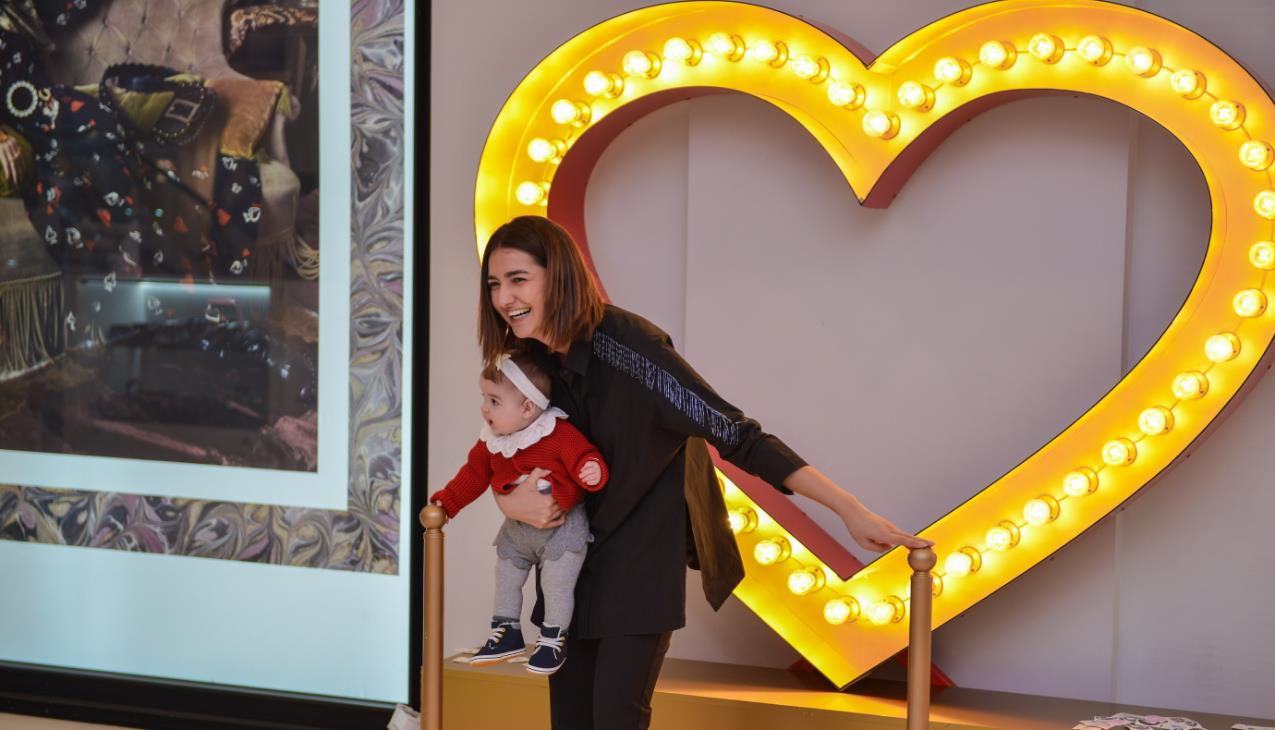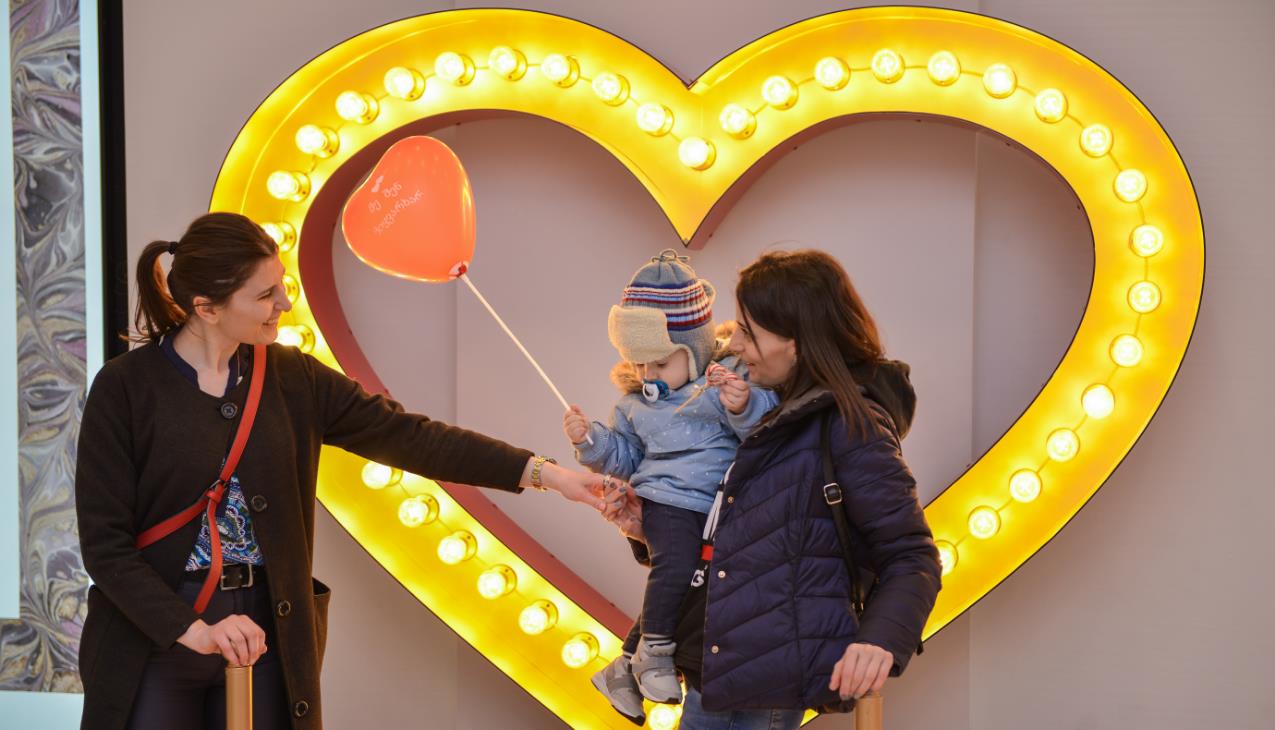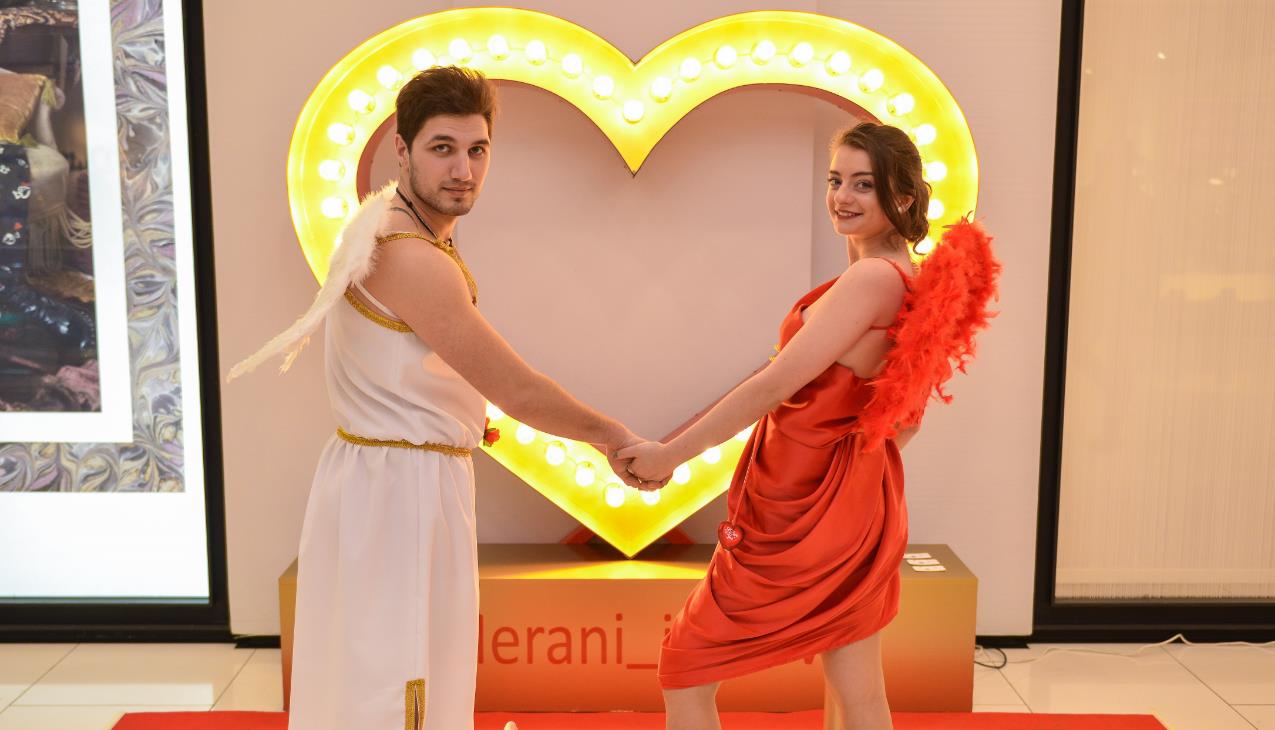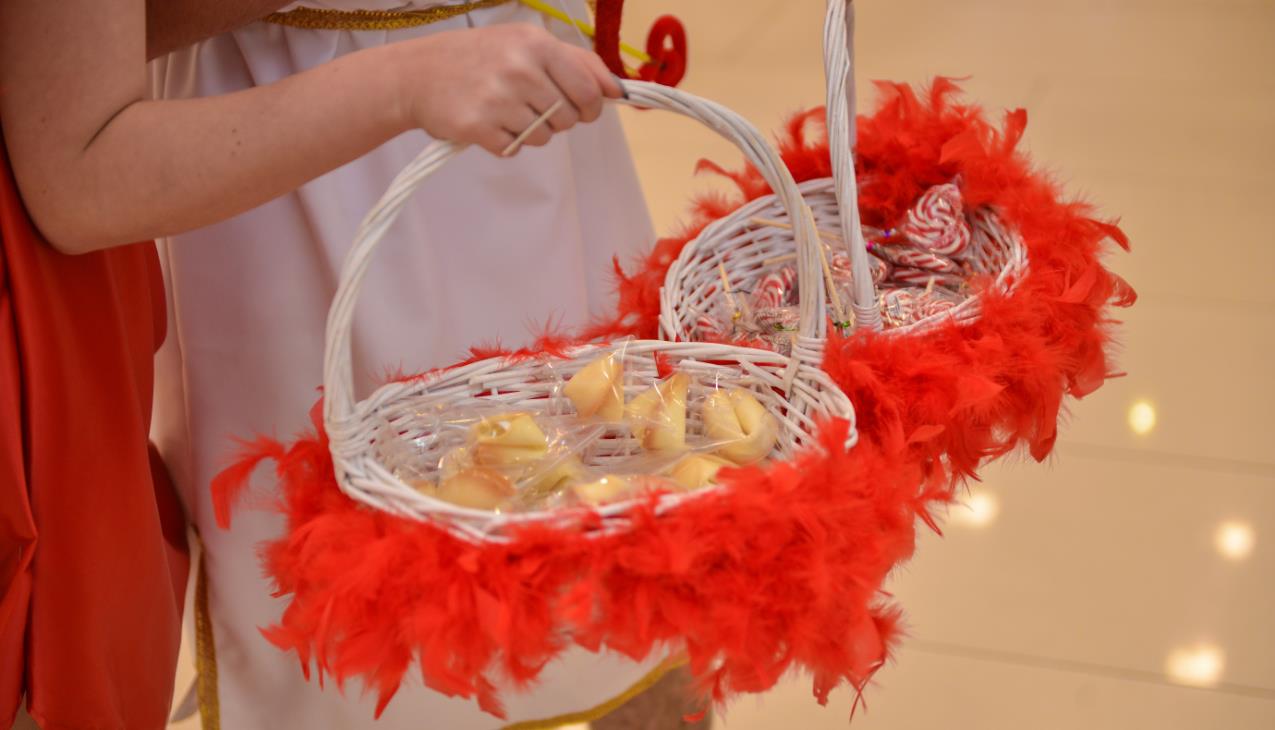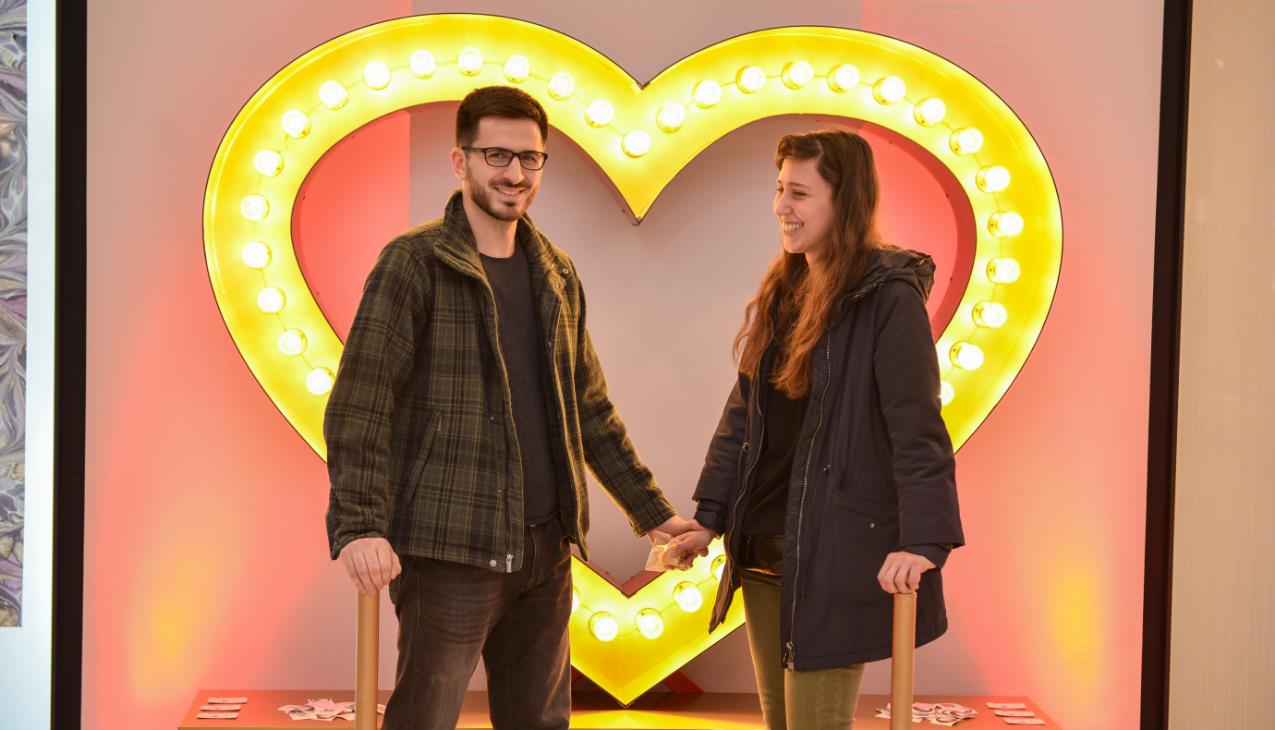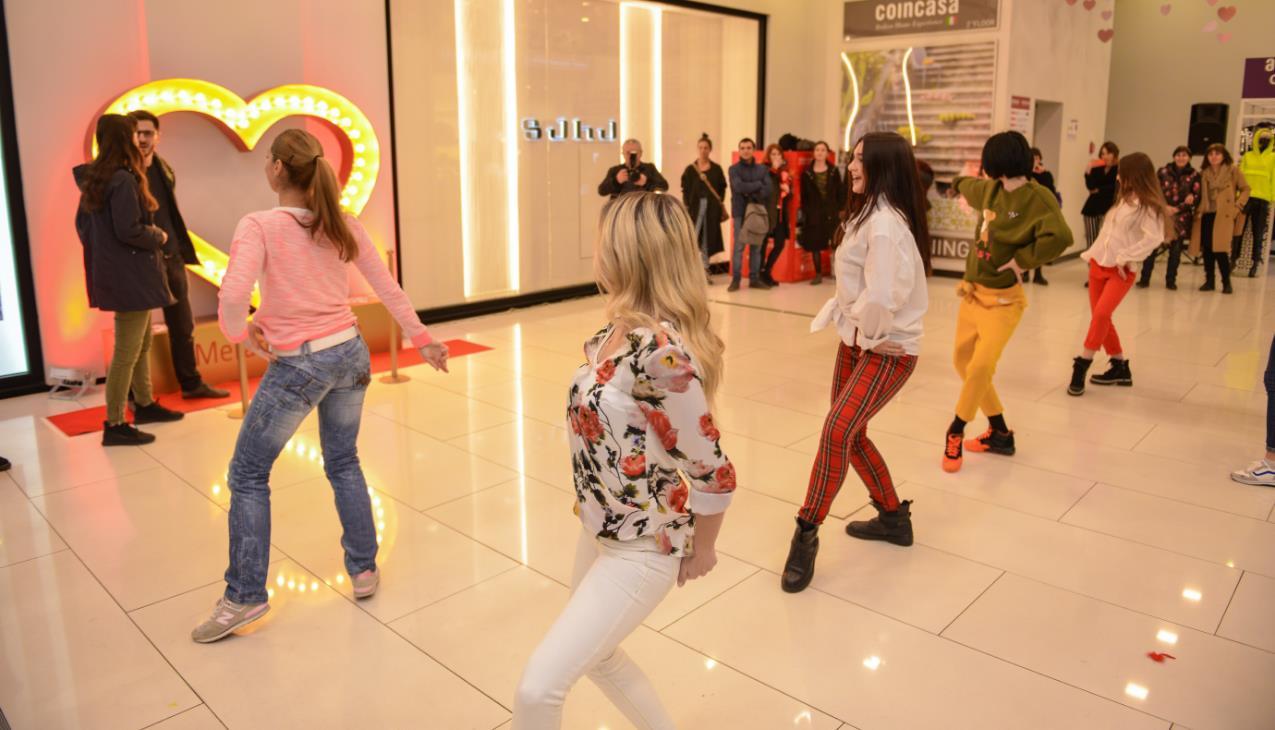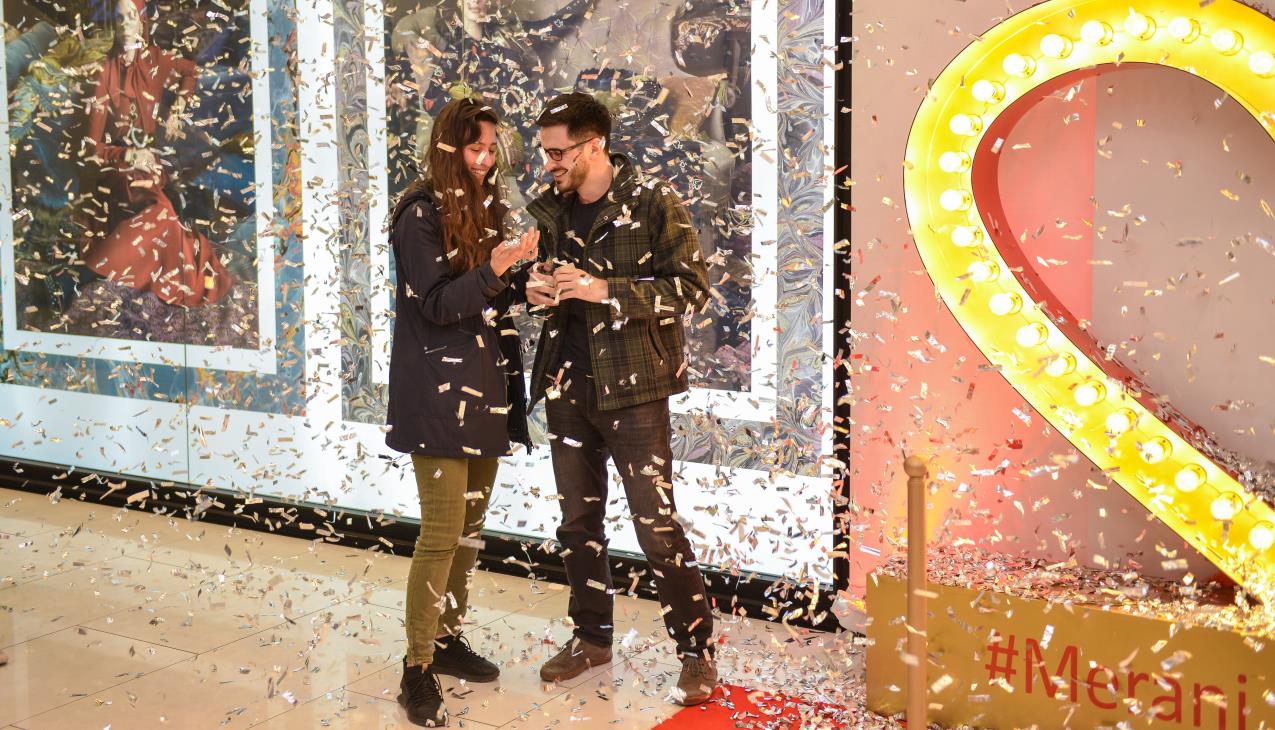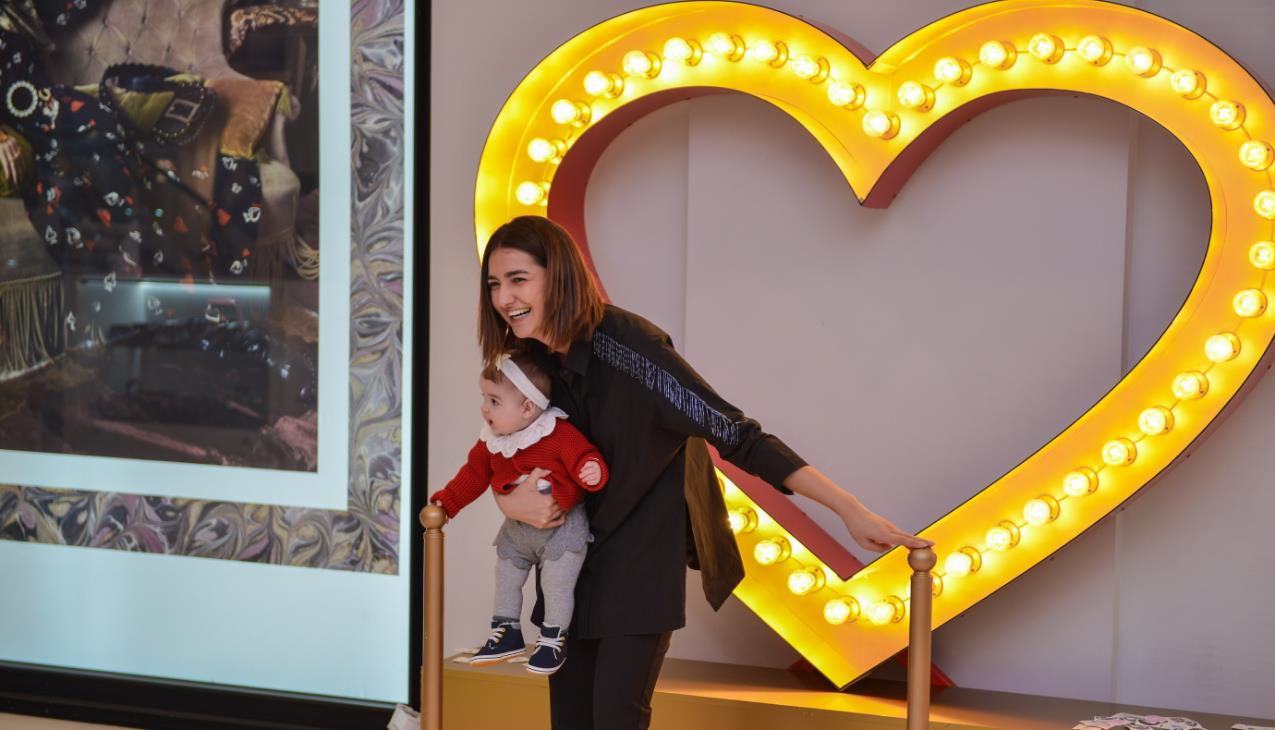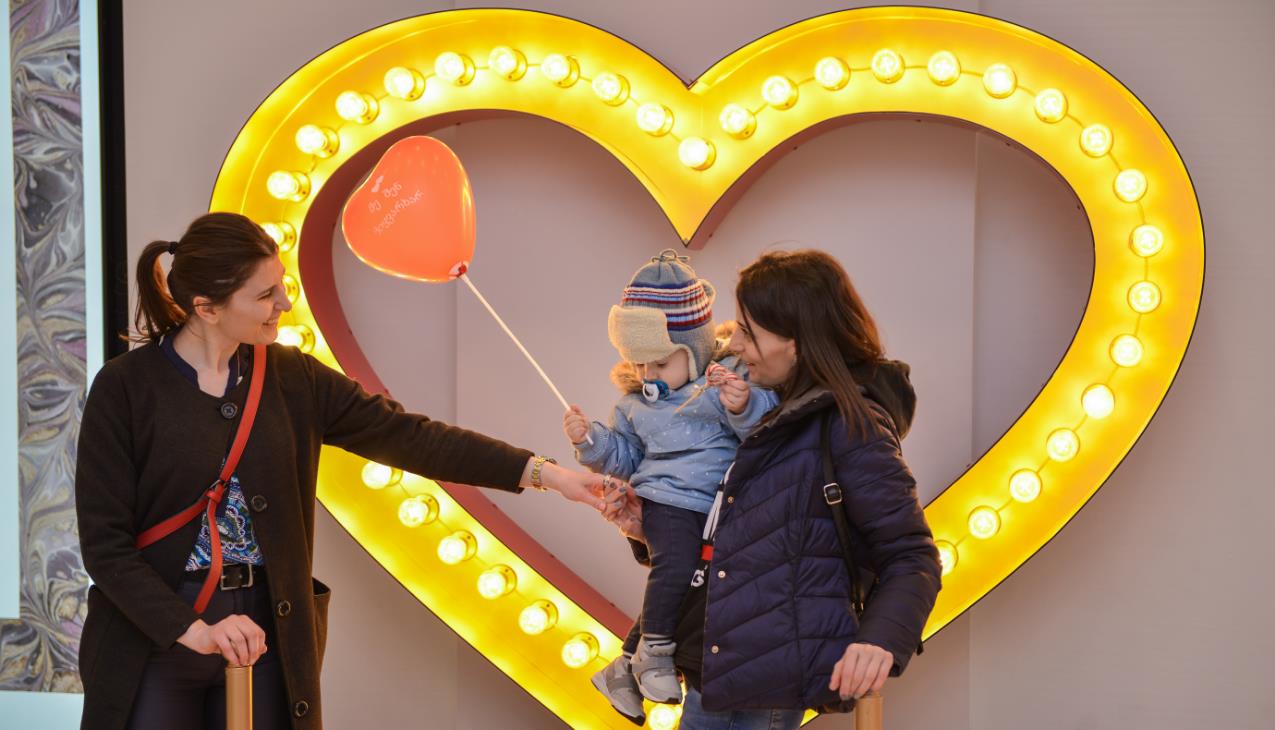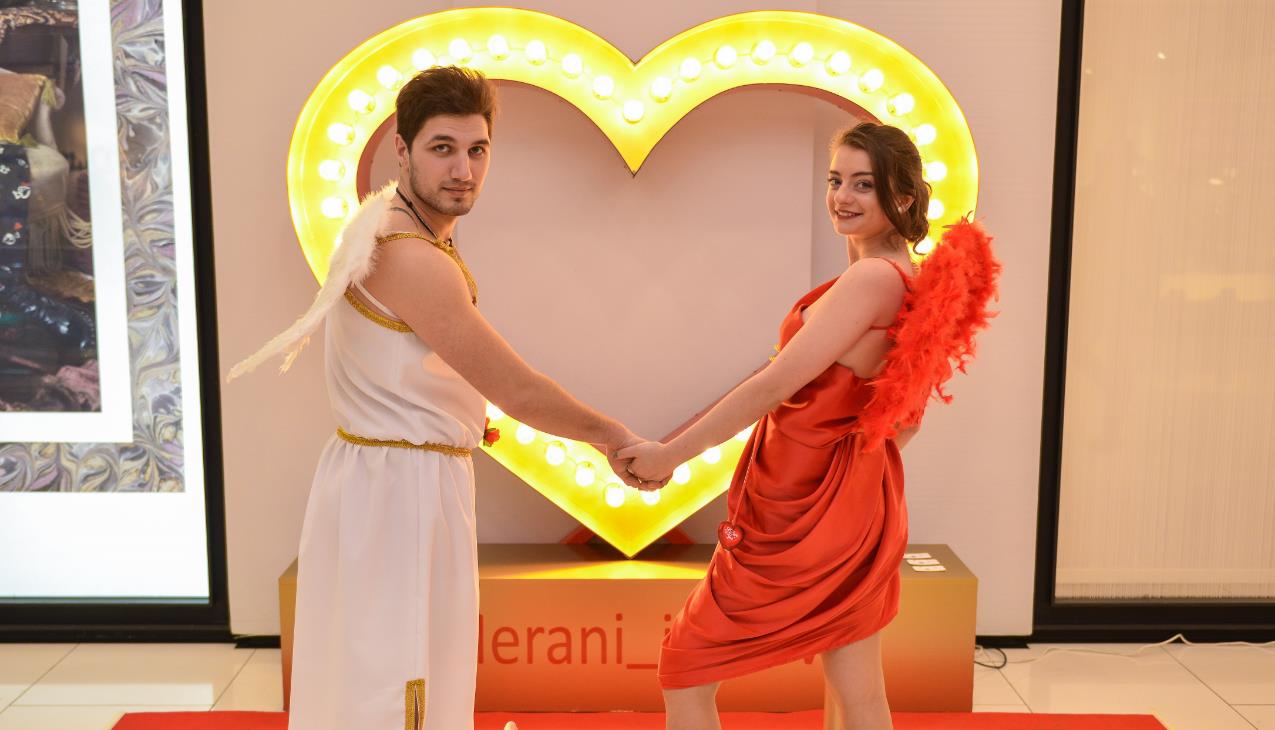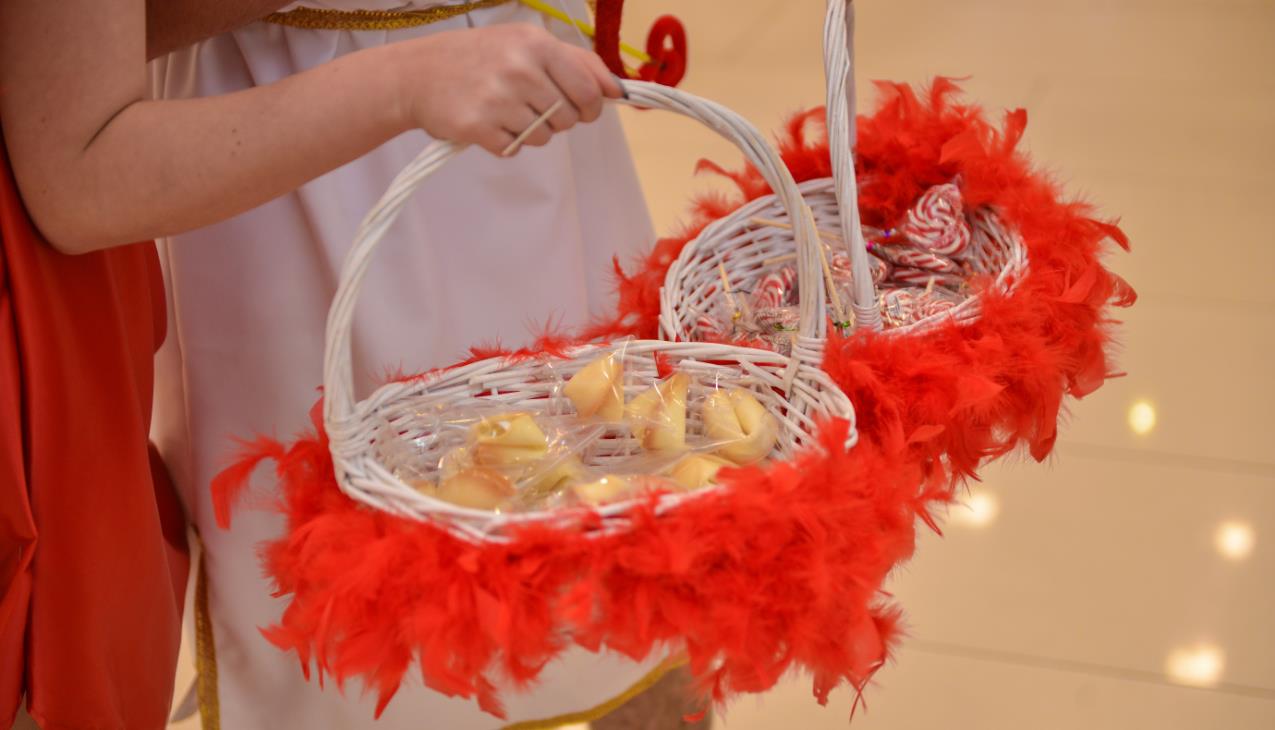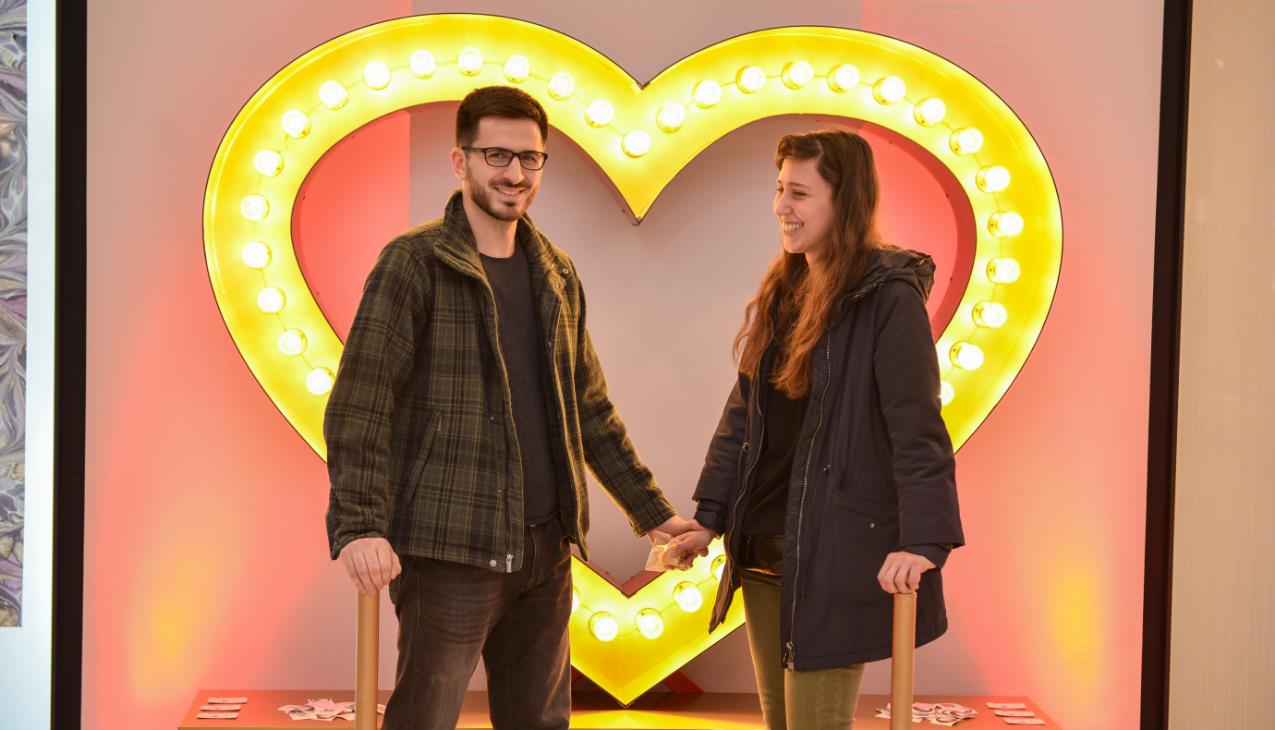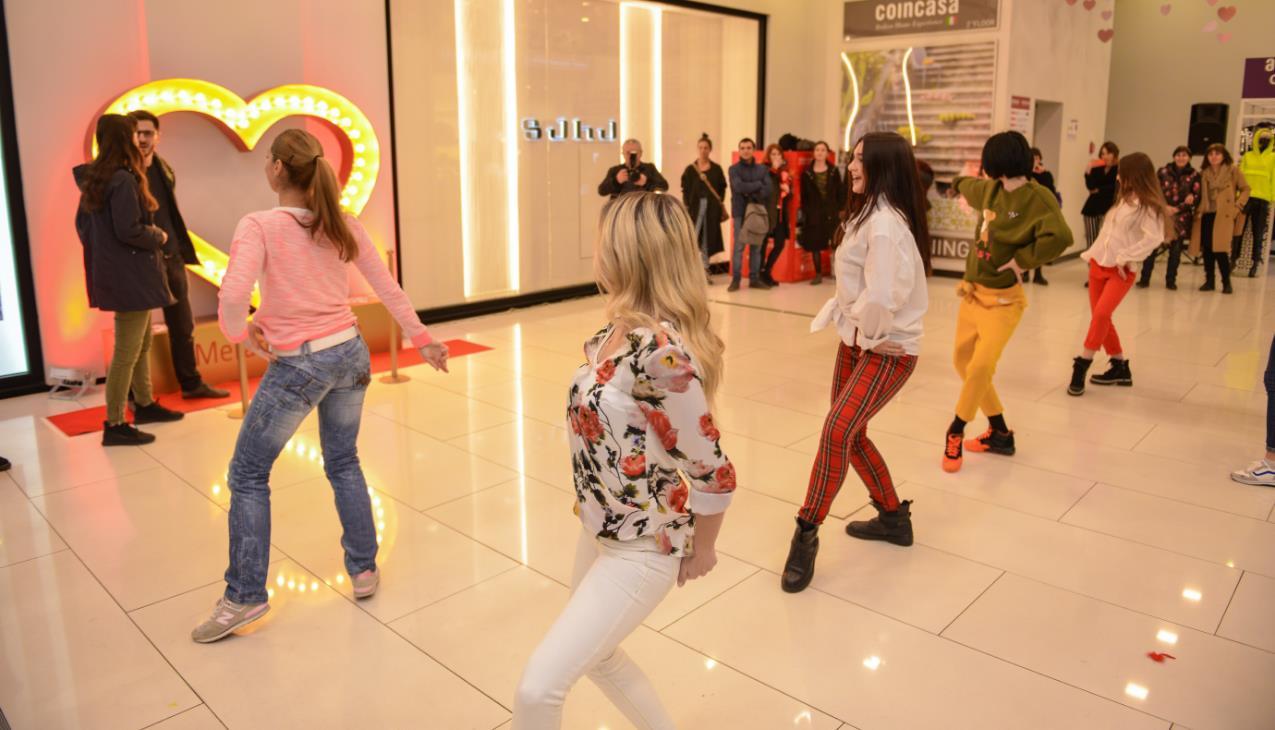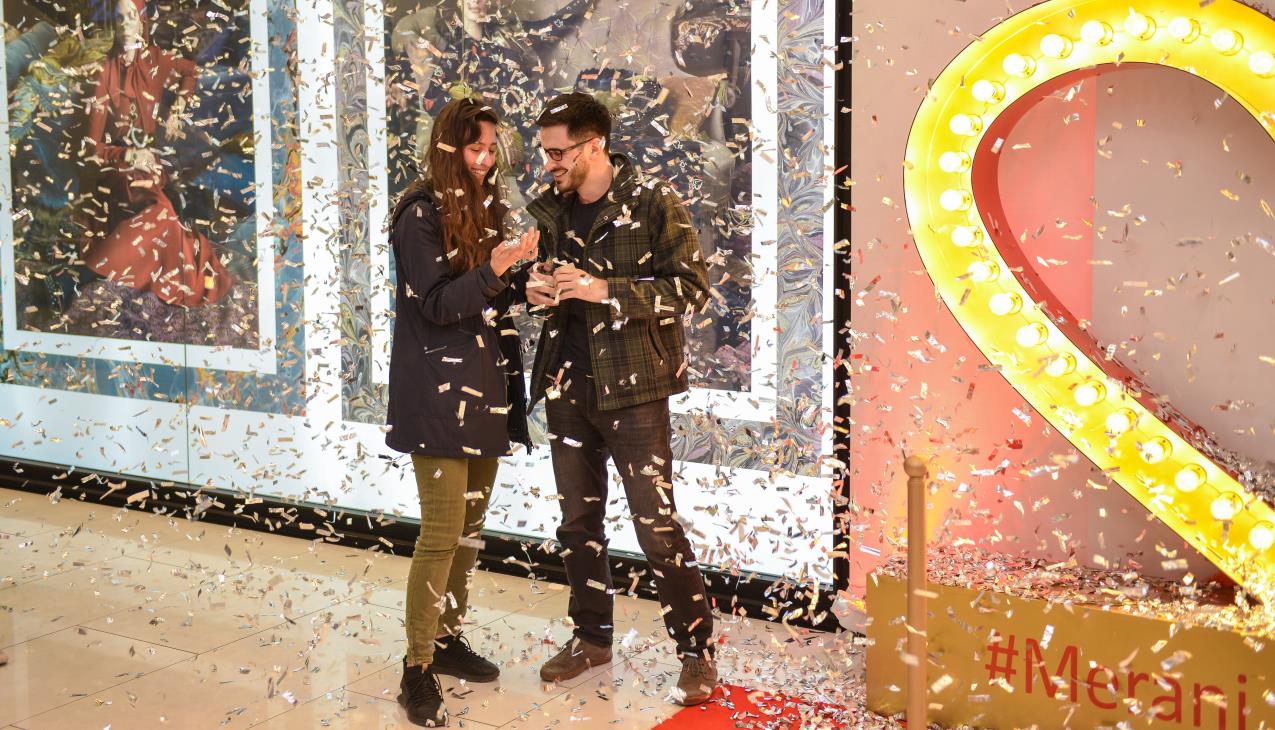 Valentine's Day at Merani
Love was all around the Merani Shopping Gallery on 14th of February. Merani teamed up with Concierge Tbilisi to celebrate this special day of love and made the shopping gallery the most lovable place for the guests.
Guests coming to Merani shopping gallery could feel the positive vibes already at the entrance with beautiful love themed installation. To lift the mood of the shoppers, trigger all the best emotions, Concierge Tbilisi team covered every inch of the ceiling with heart shaped decoration hanging from above. All this created an amazing ambience around the space.
On the day of the event two cupids were at the gallery to give some love and happiness to the people. You could meet them everywhere and get a lollipop and a fortune cookie to find out what your fortune would wish for you.
Also, ConcierGe Tbilisi surprised people with Heart shaped installation which required human engagement. Our team used a truly edgy and creative technology, heart decoration featured light bulbs and needed human warmth and energy to light up. The magic happened when a couple in love approached the heart shaped installation, kissed and the warmth they generated light up the huge heart. A heart powered by kiss as expected was very popular among the shopping gallery guests.
And, guess what happened on this very day. We had a real, romantic proposal! Guy kissing a girl, flashmob featuring Beyonce's iconic song "all the single Ladies", confetti, ring, music, lights, flowers and friends of course. And, once again, guess what, the girl said 'yes'!
Concierge Tbilisi team made sure that the event was memorable for everyone by engaging one of the best video and photo production team, as well as memogram.
Valentine's Day at Merani
Concierge Events
Event Name: Valentine's Day at Shopping Gallery Merani | Industry: Retail Industry | Client: Shopping Gallery Merani | Location: Shopping Gallery Merani | Number of attendees: 500 | Date: 14.02.2019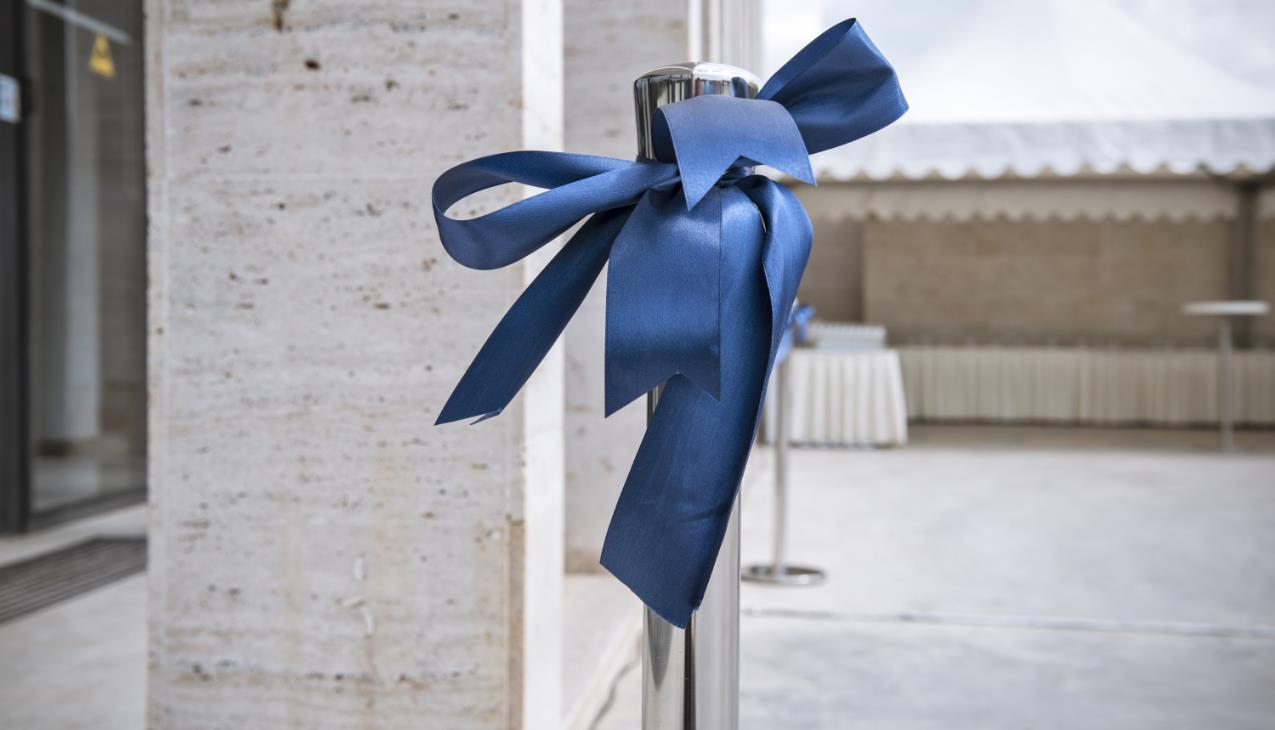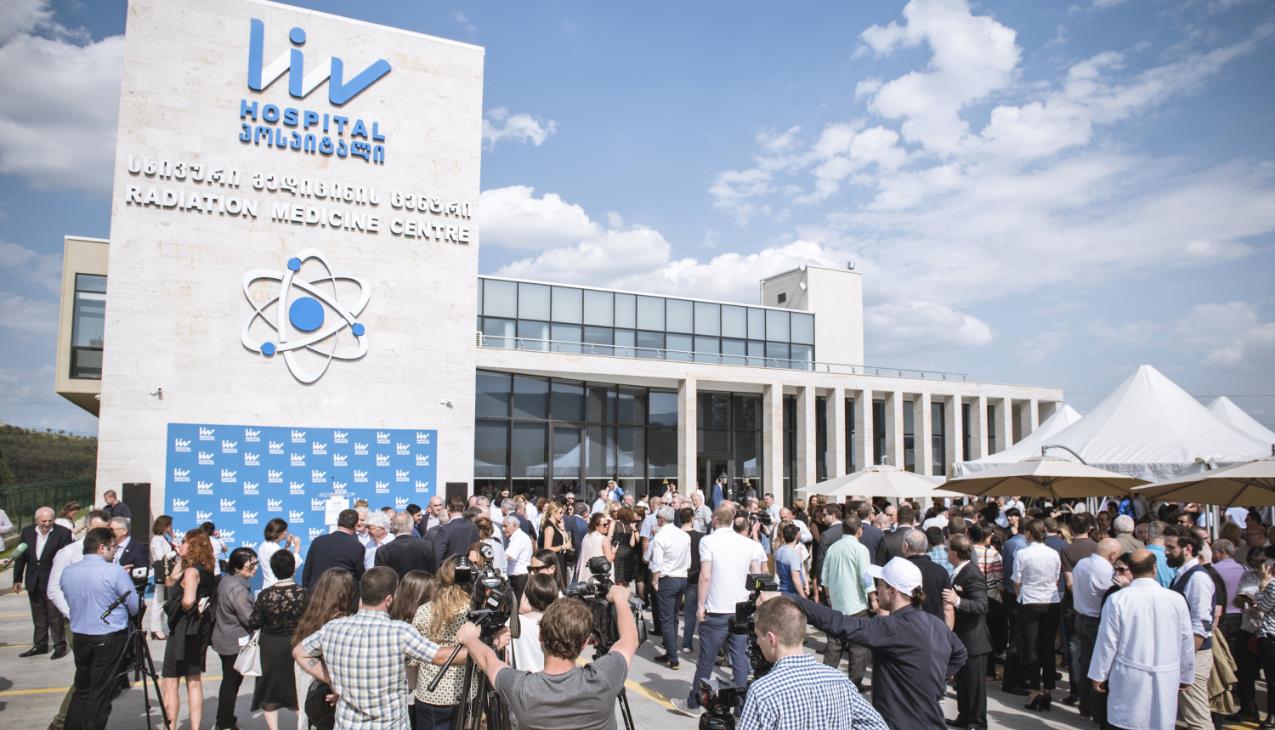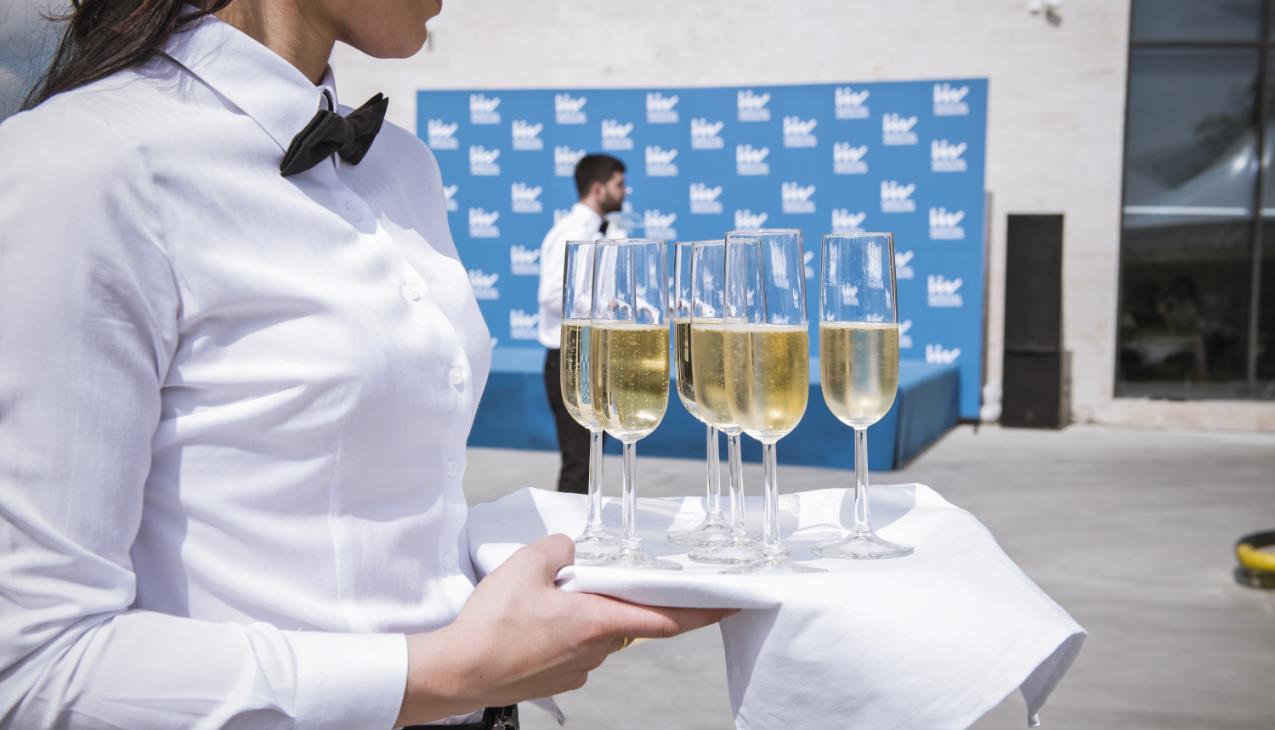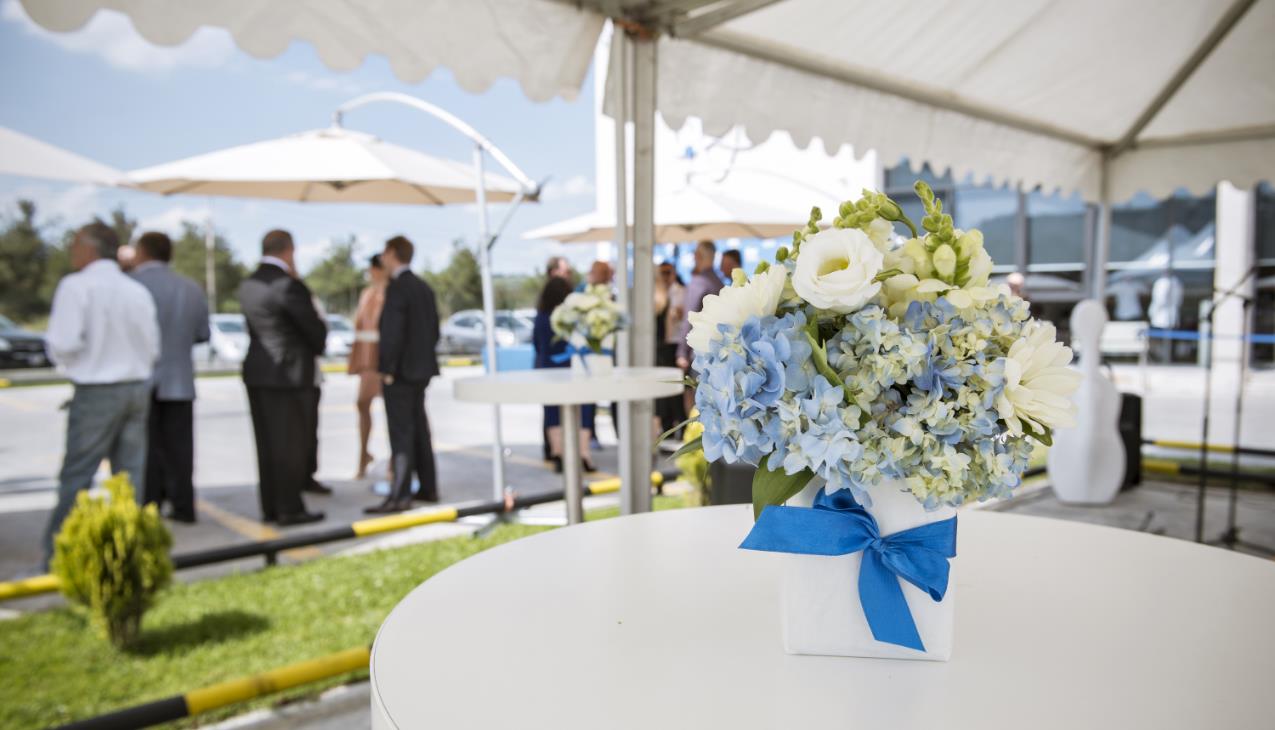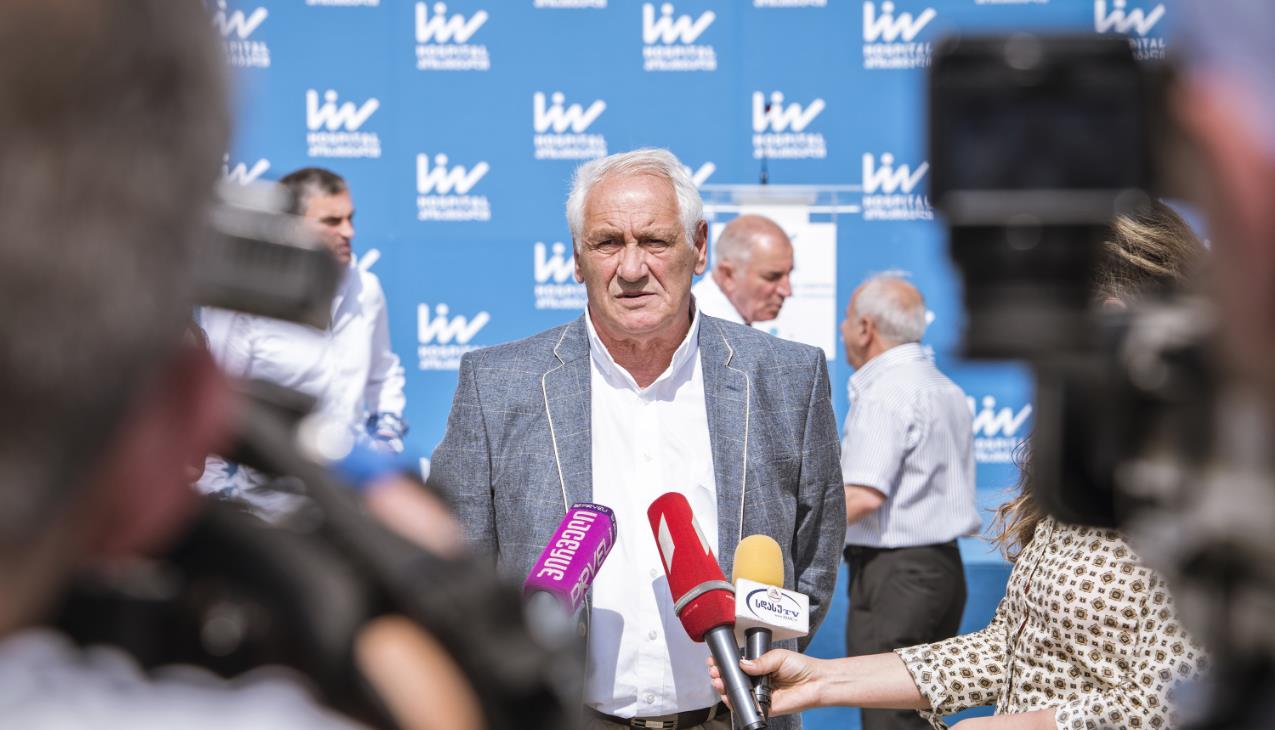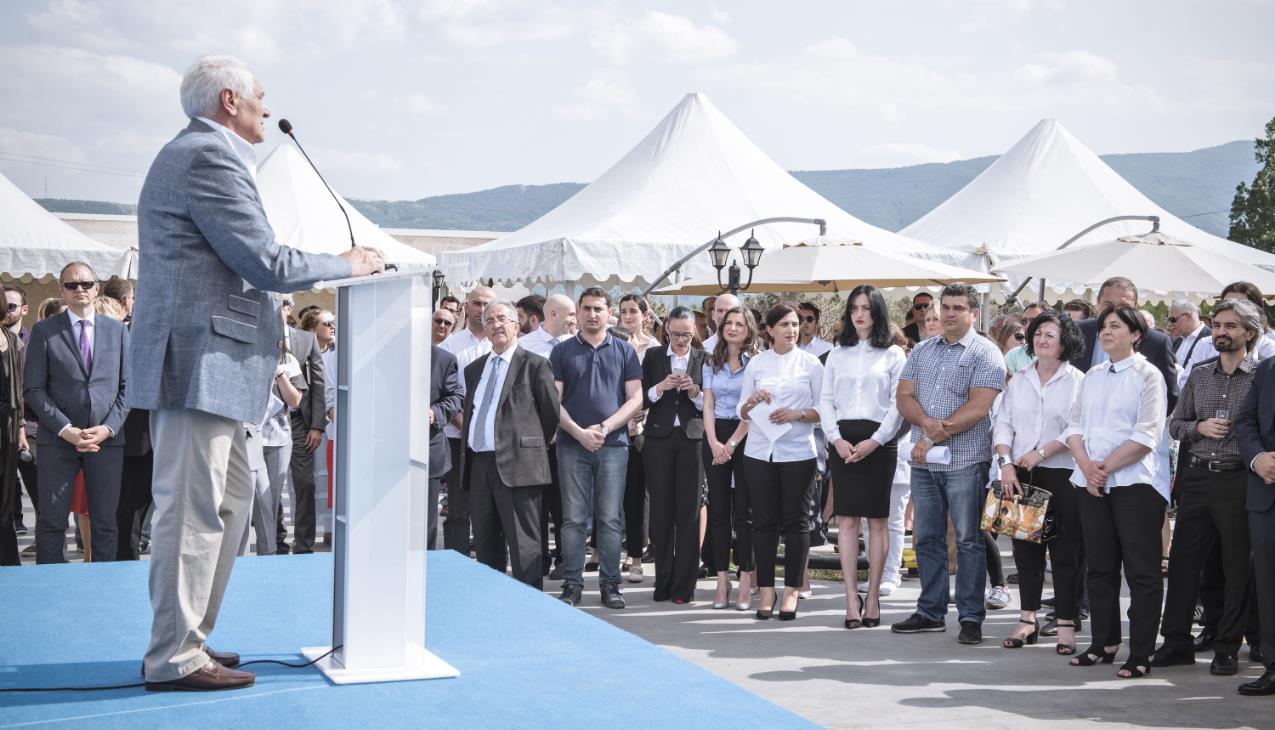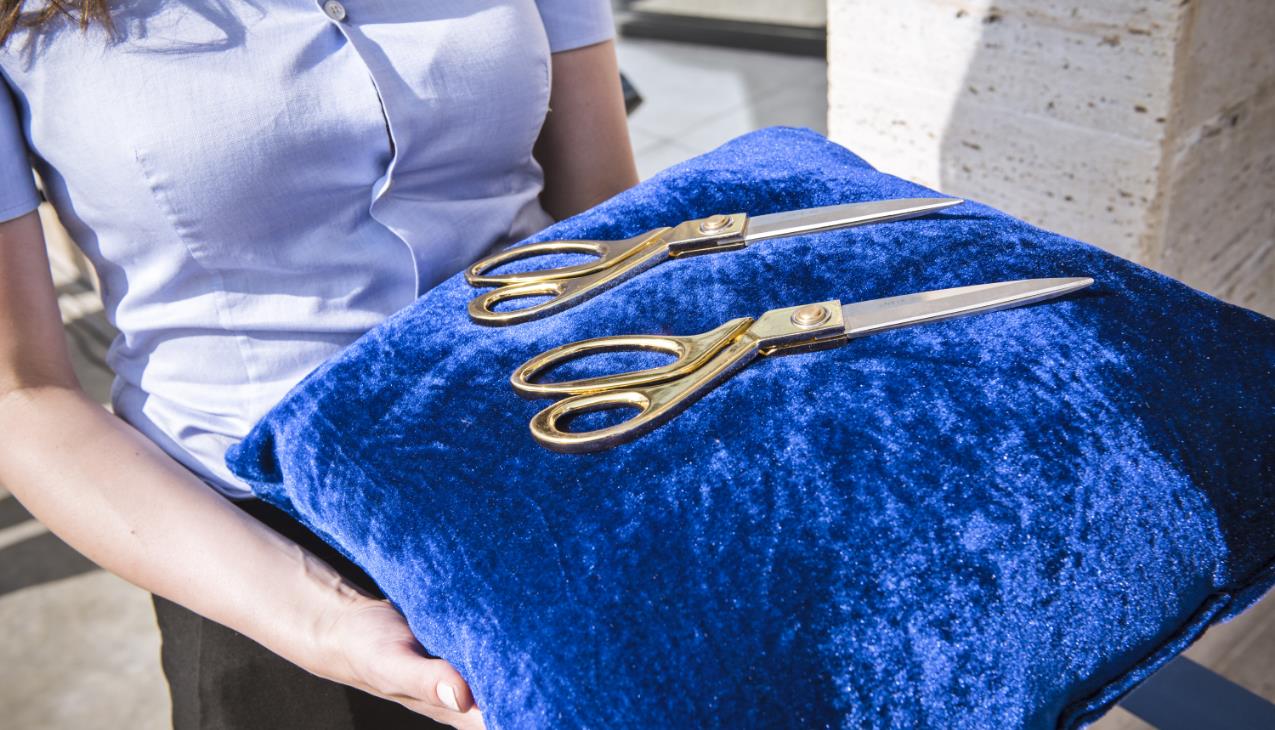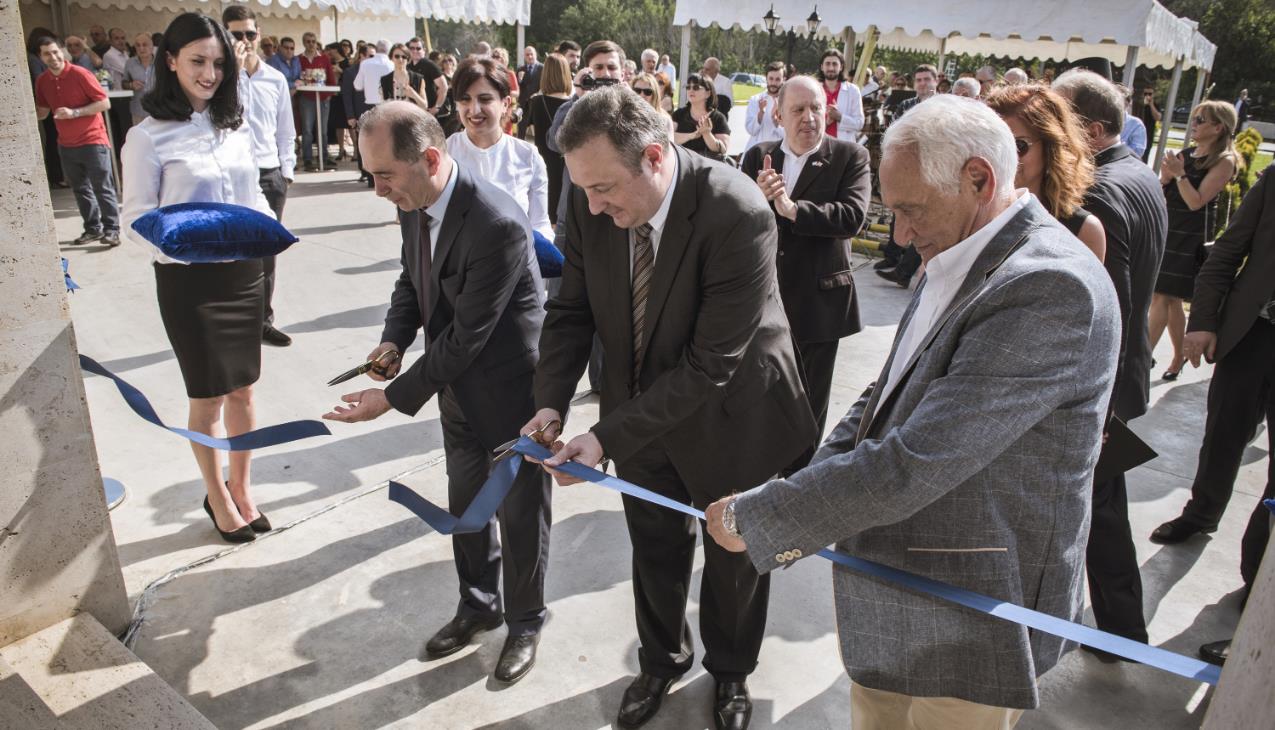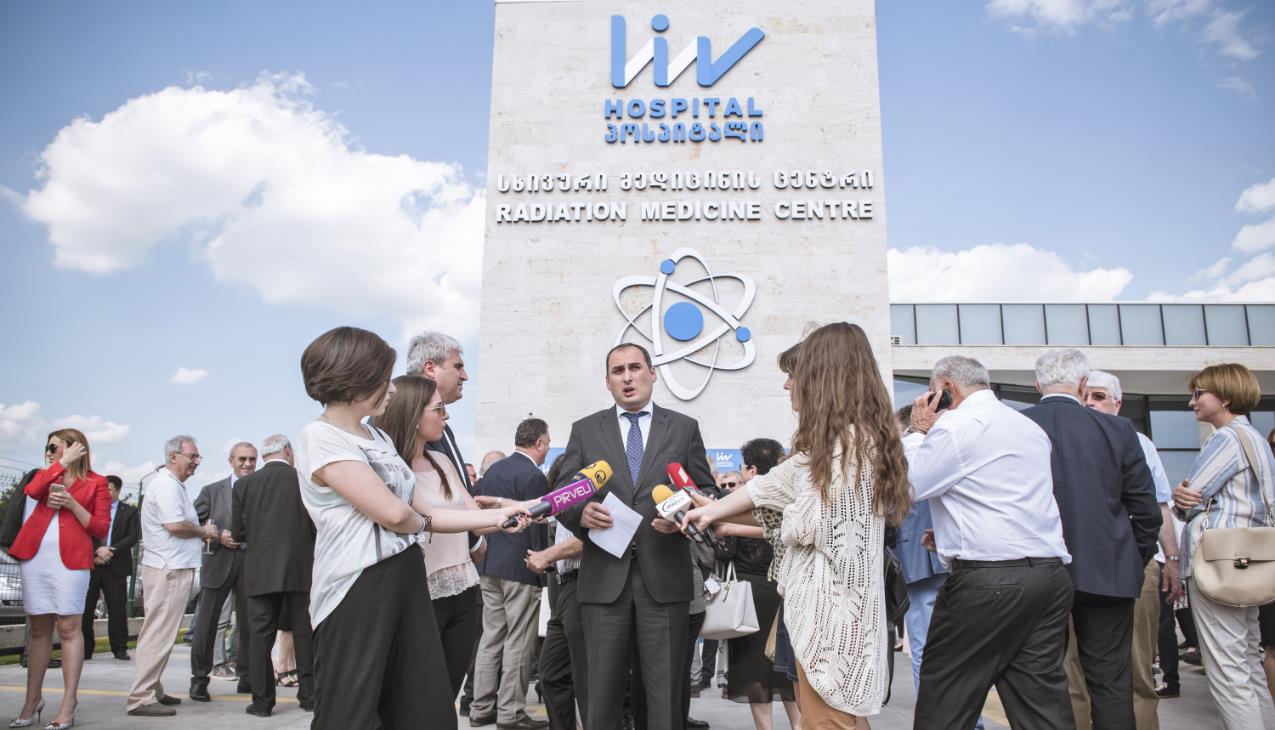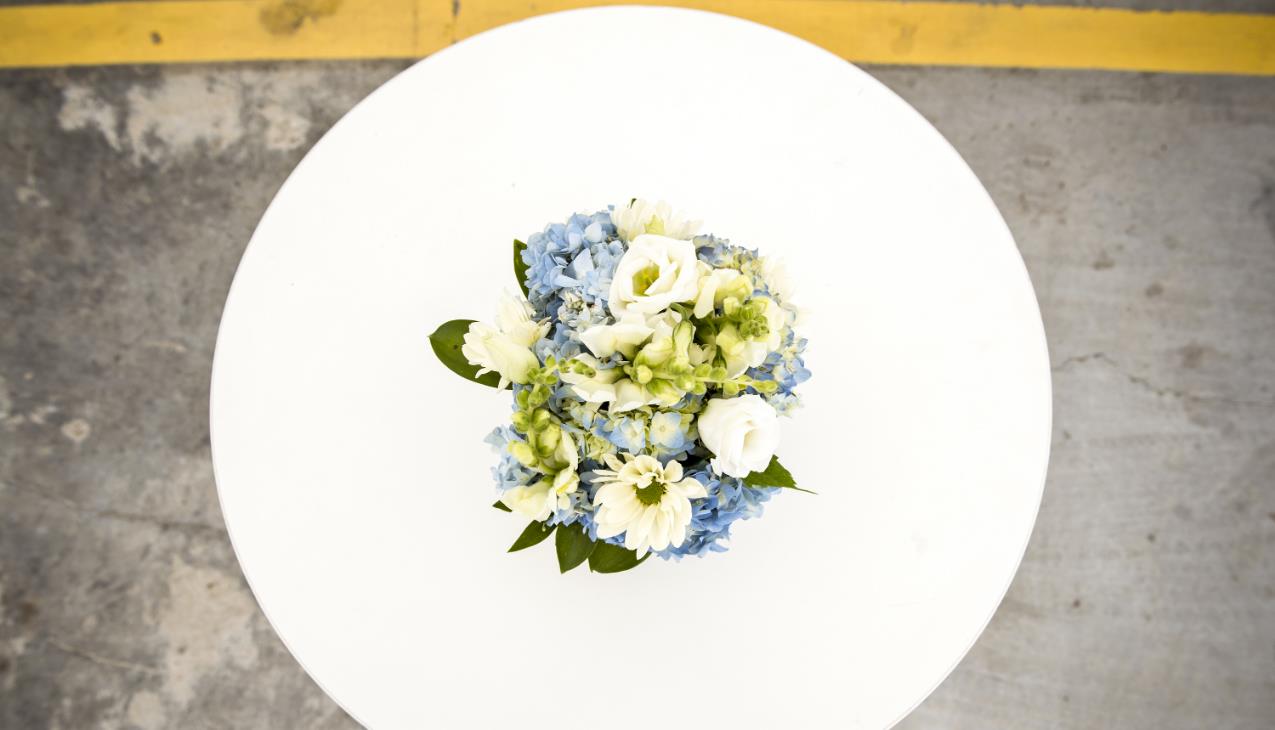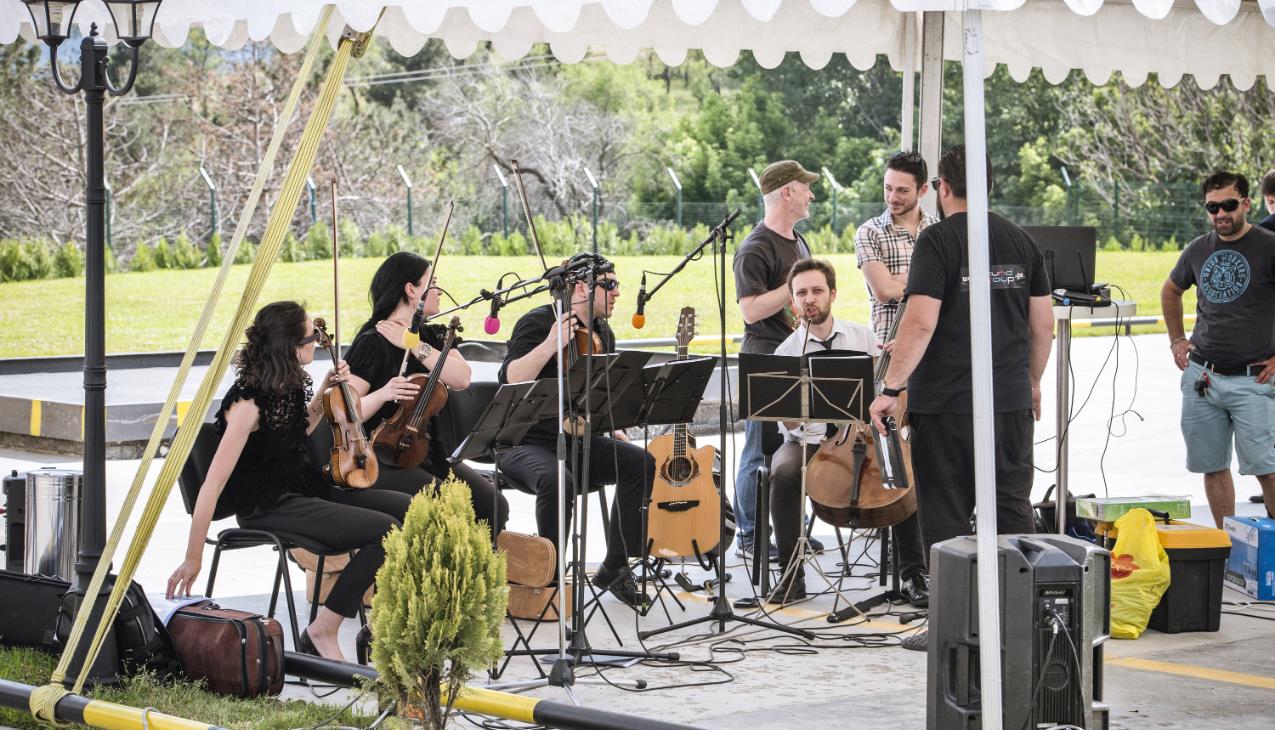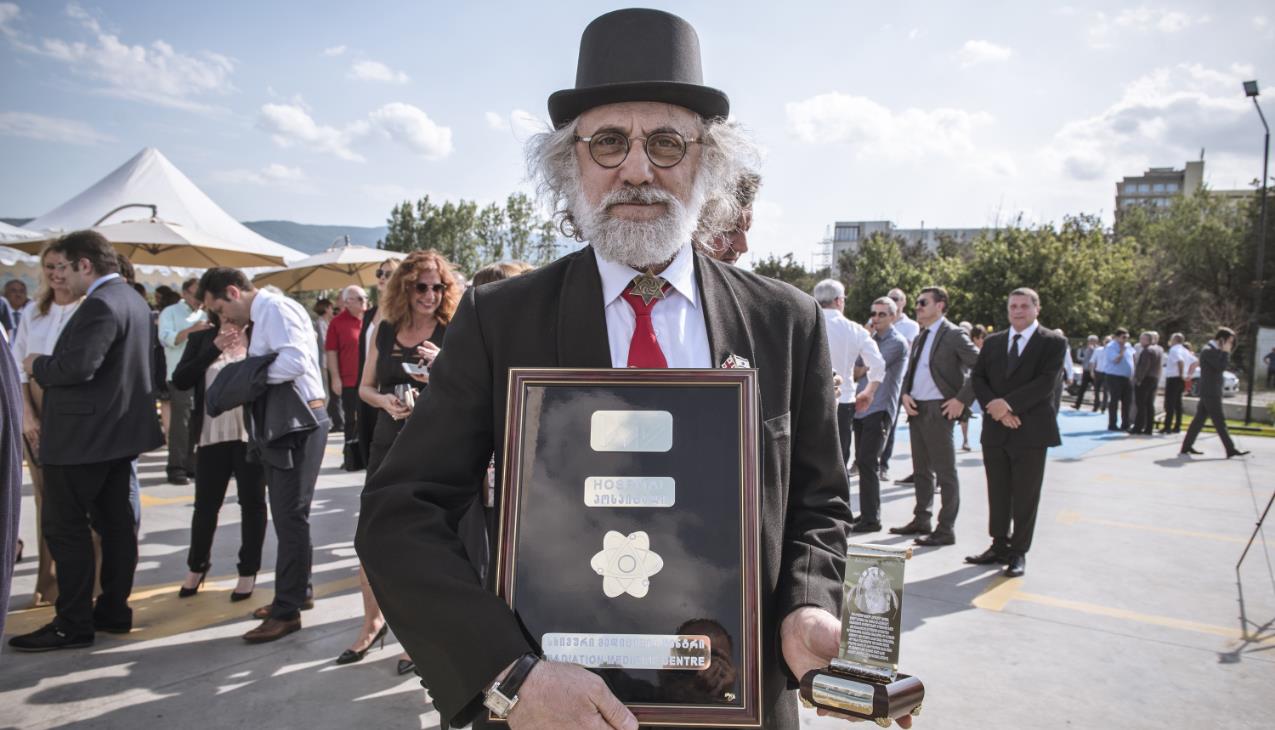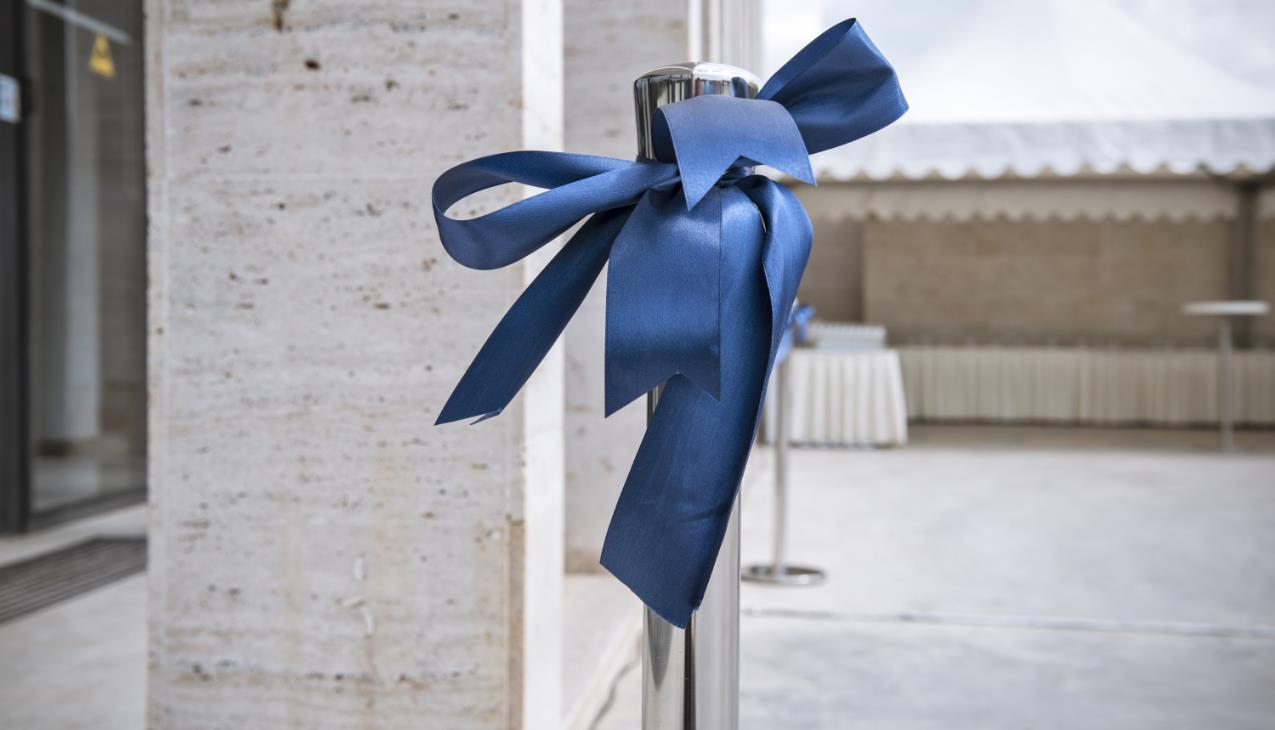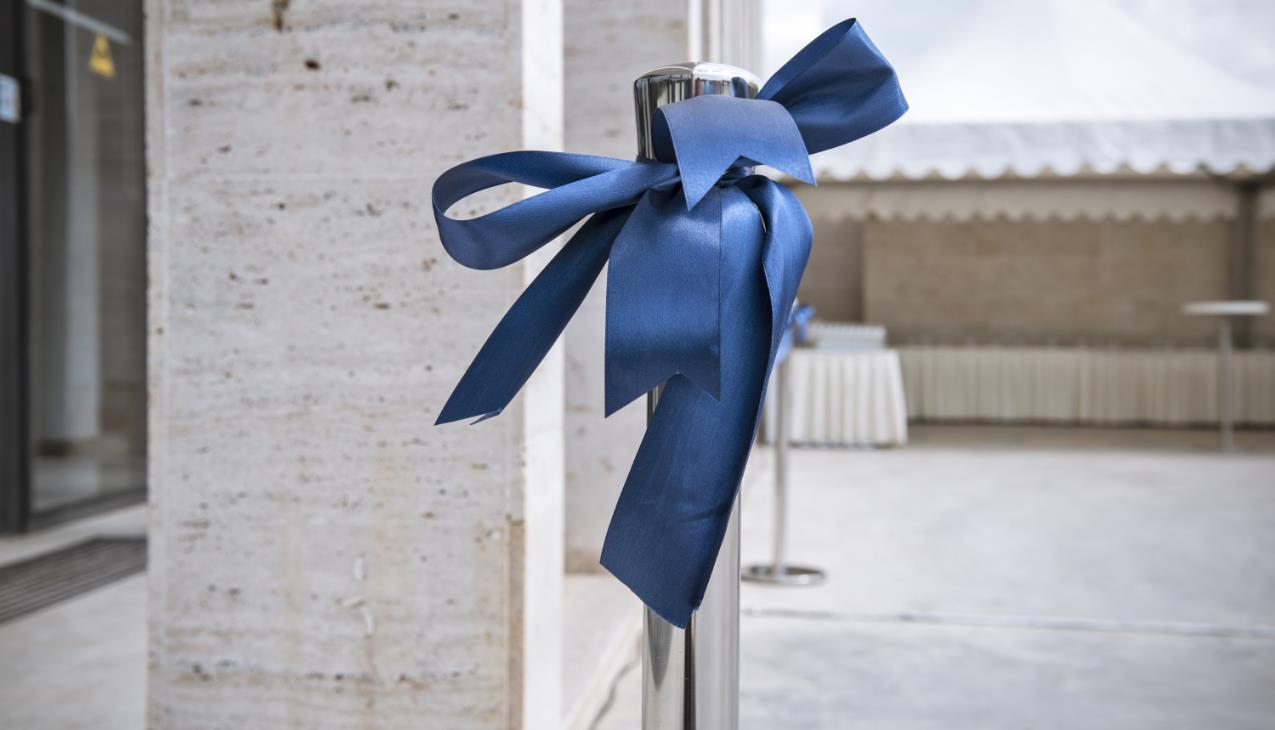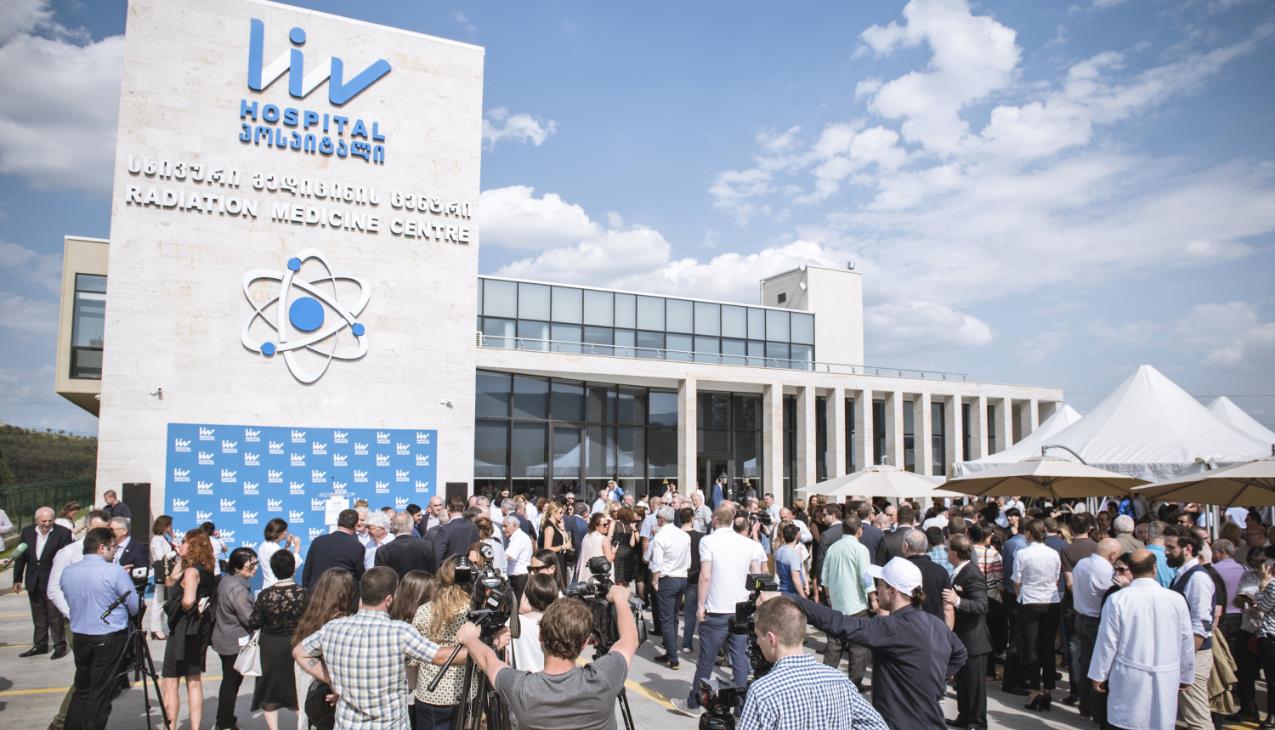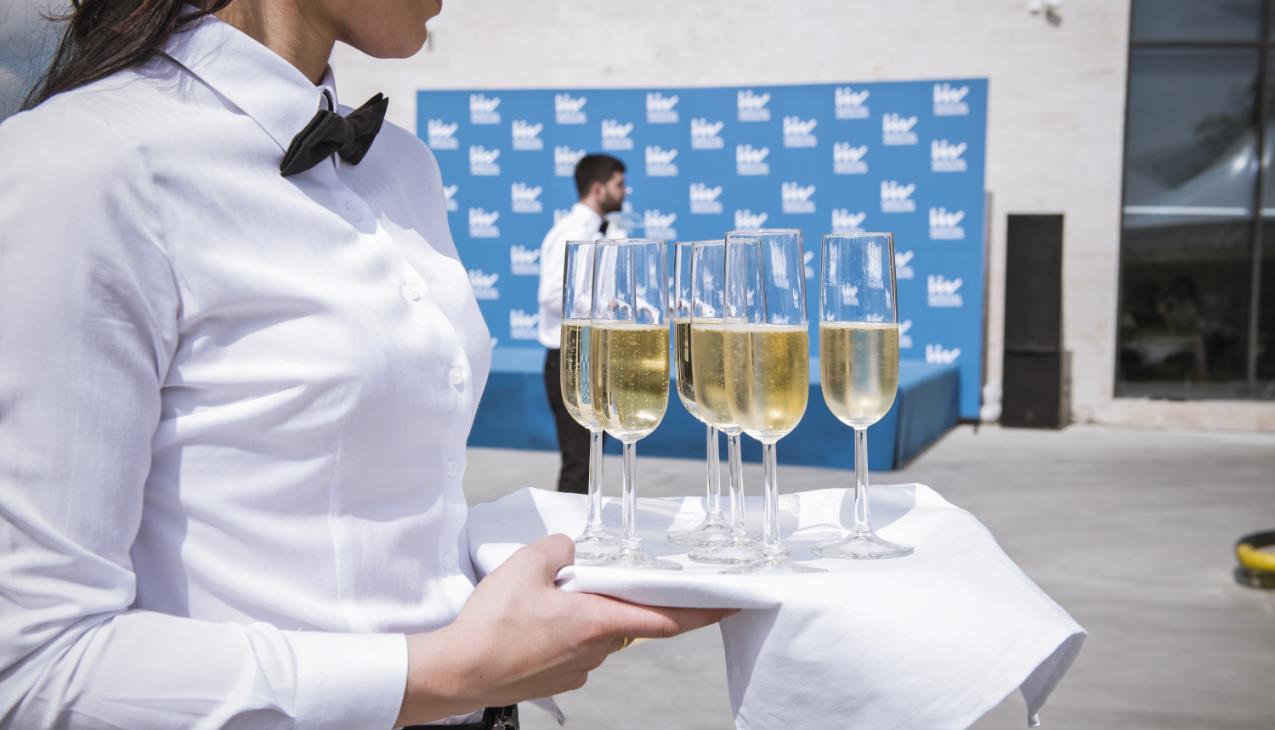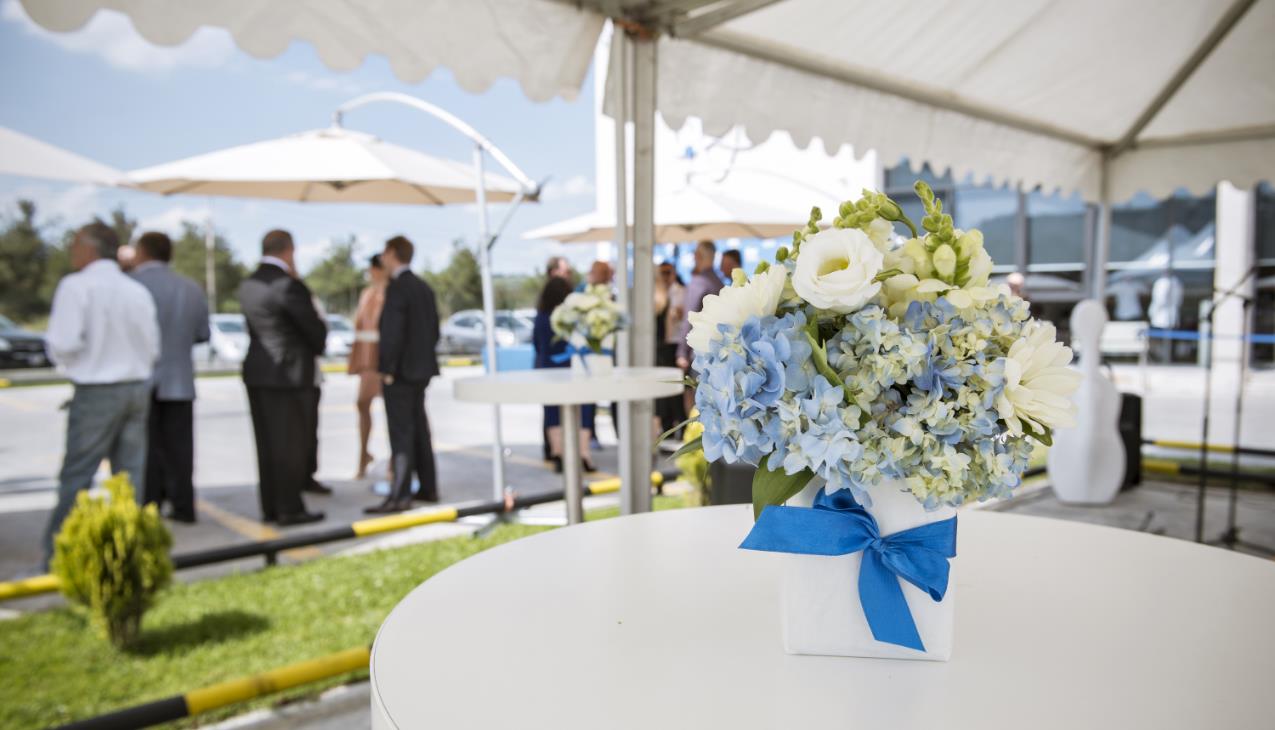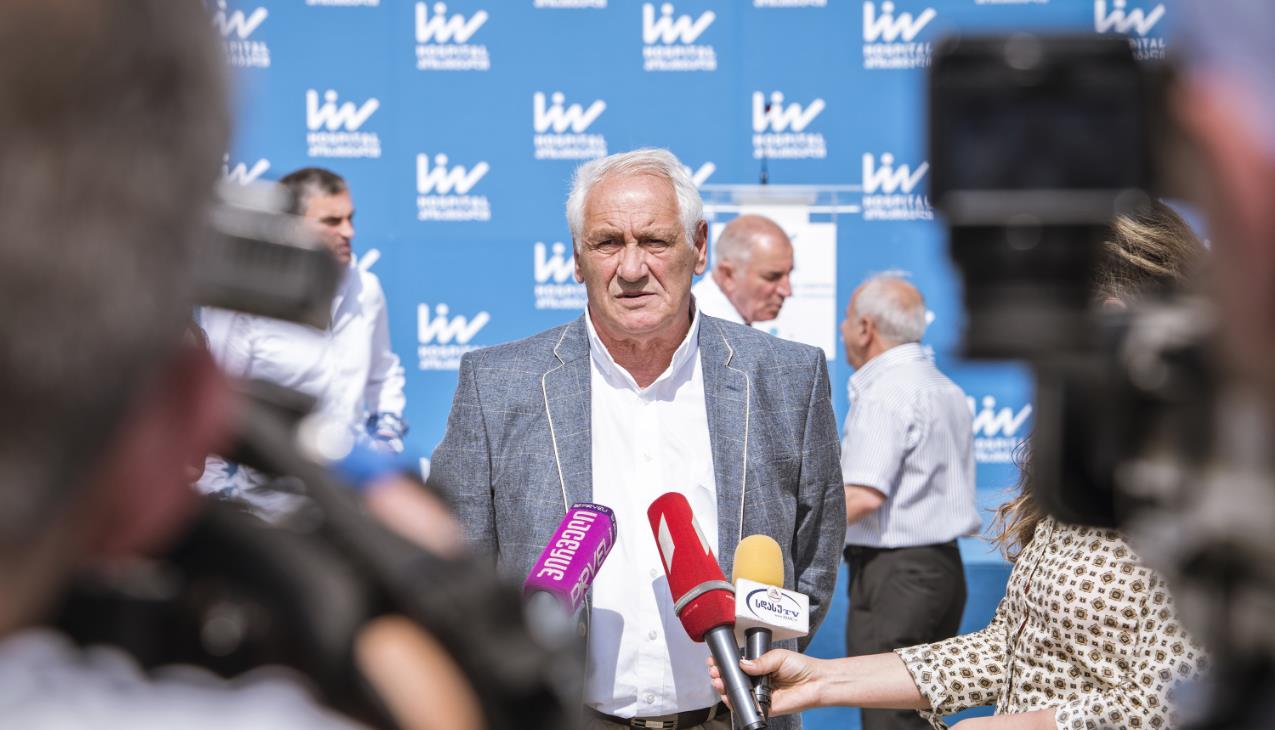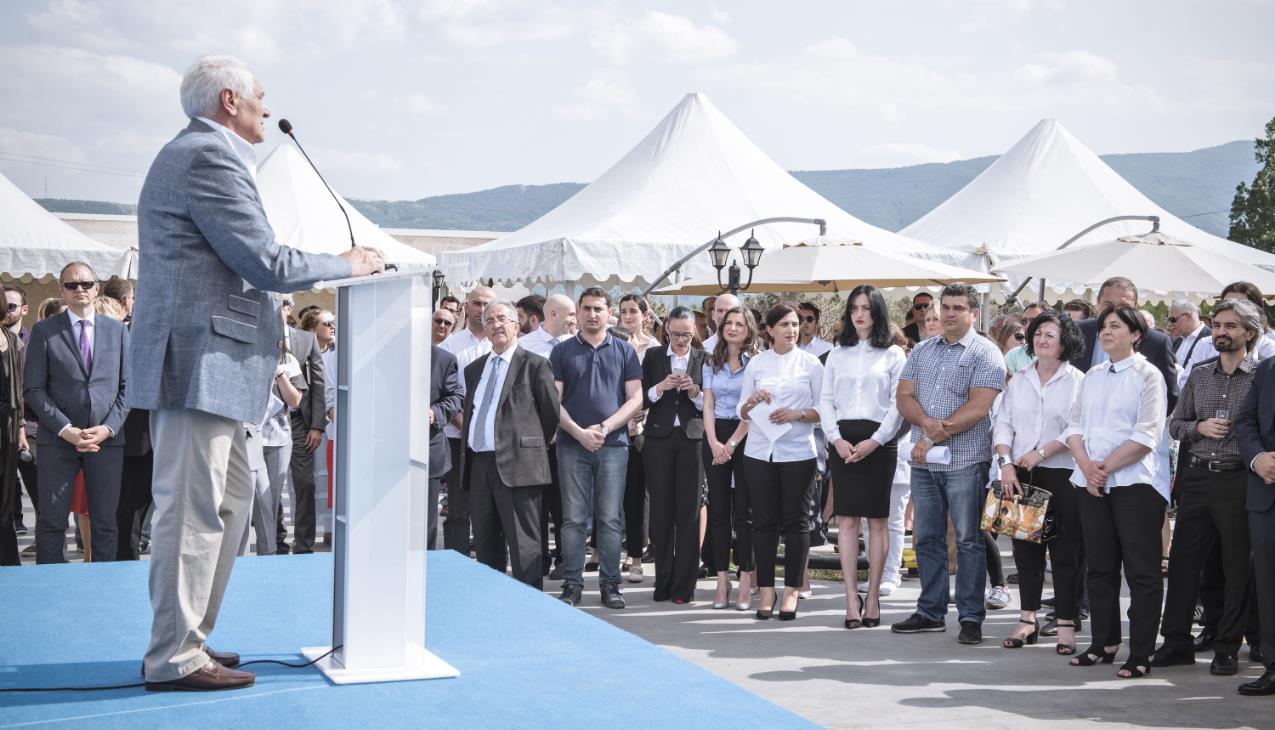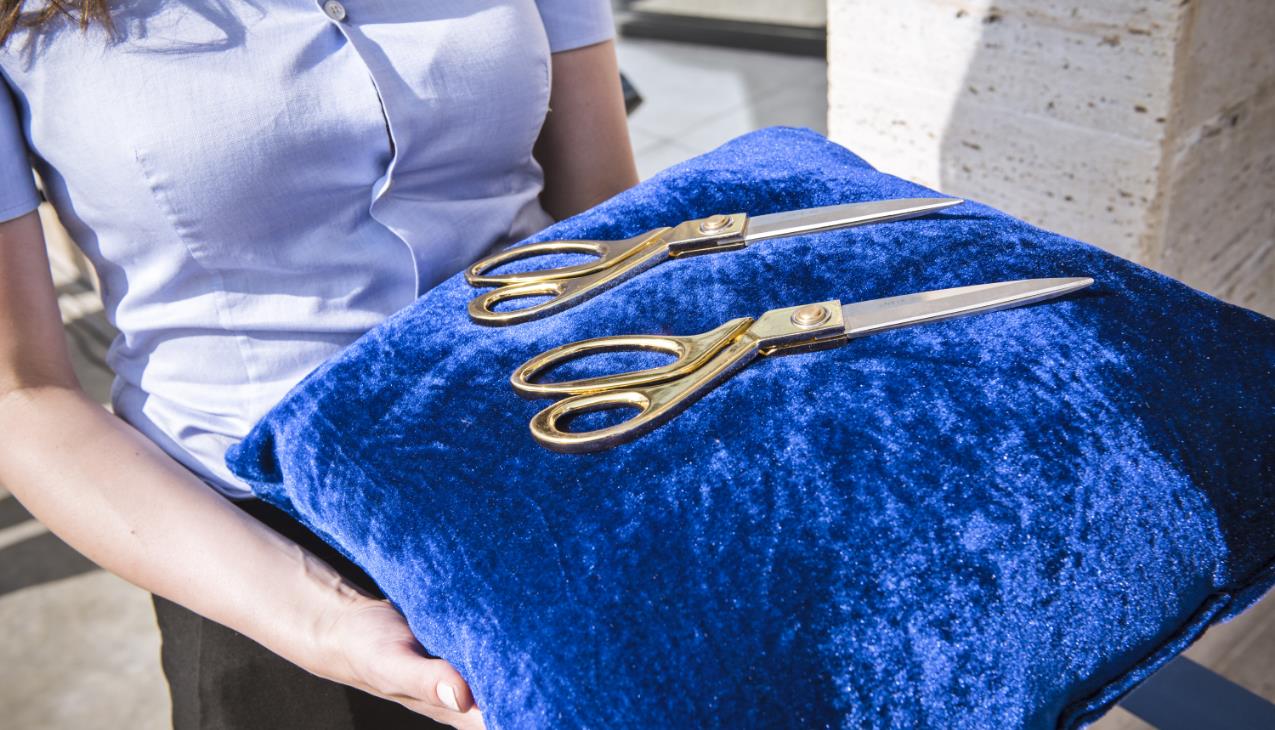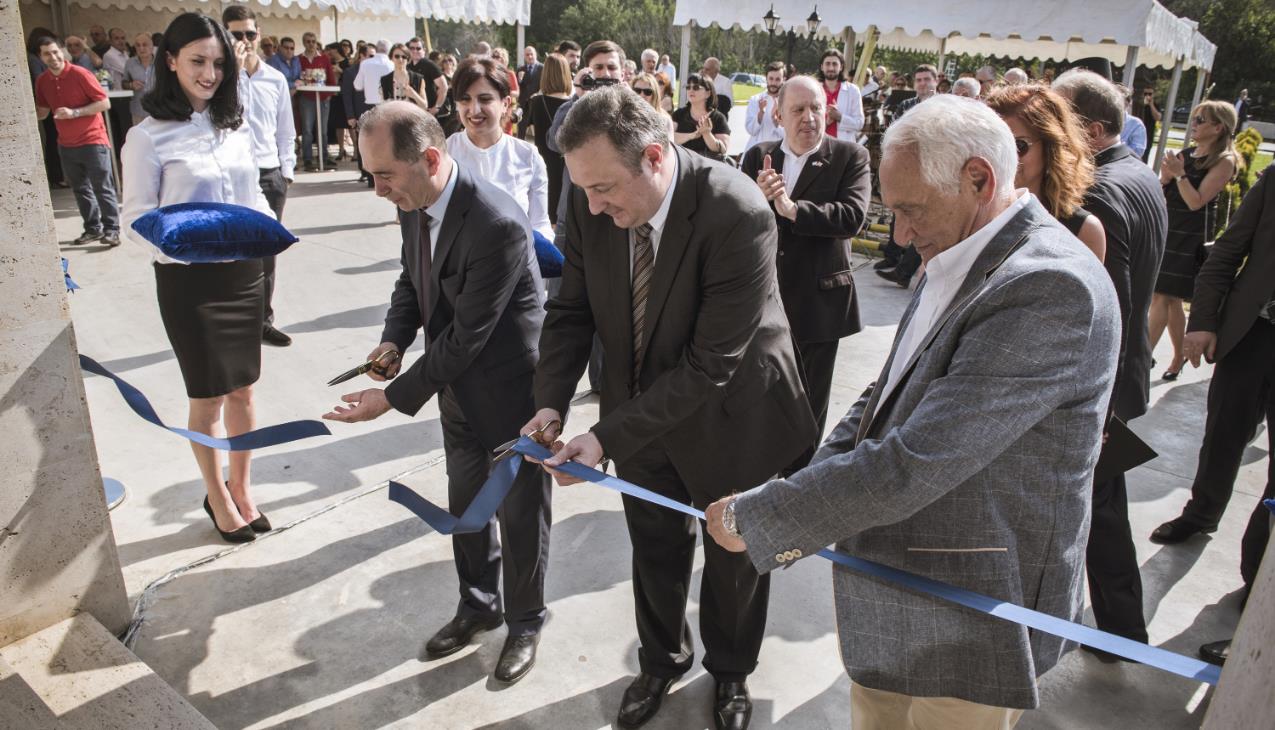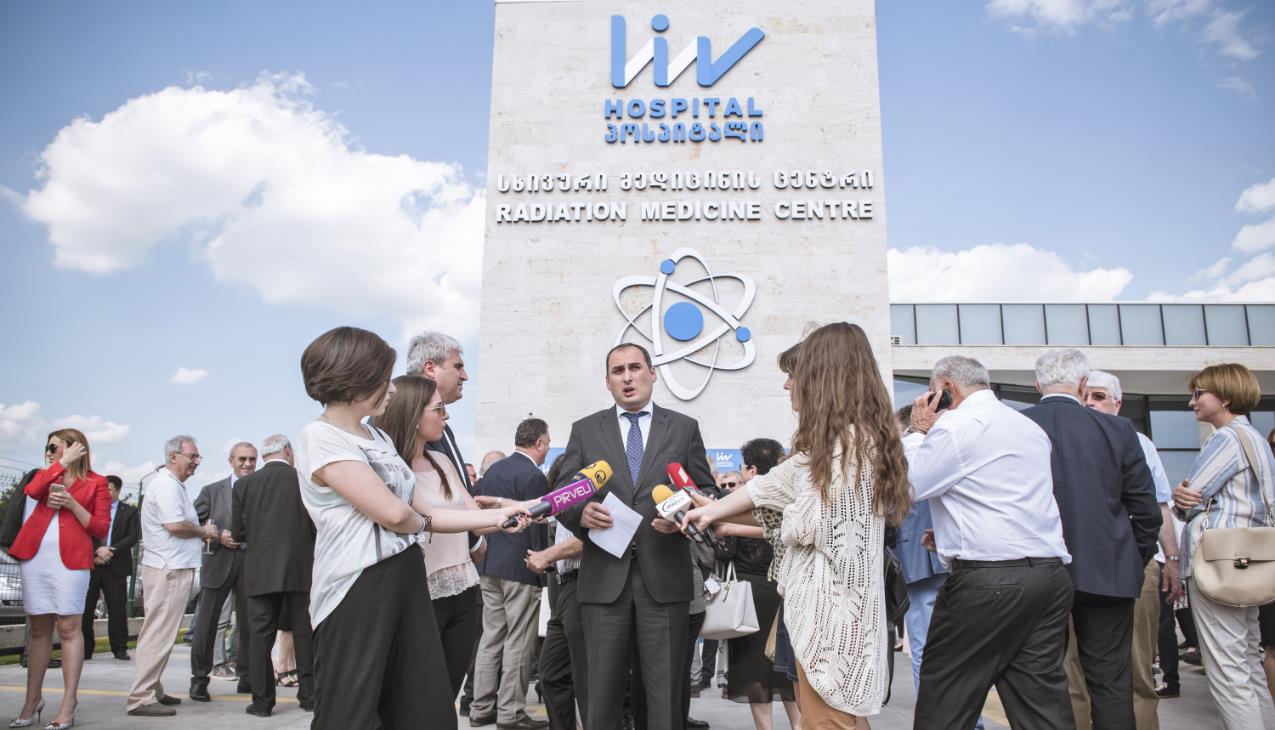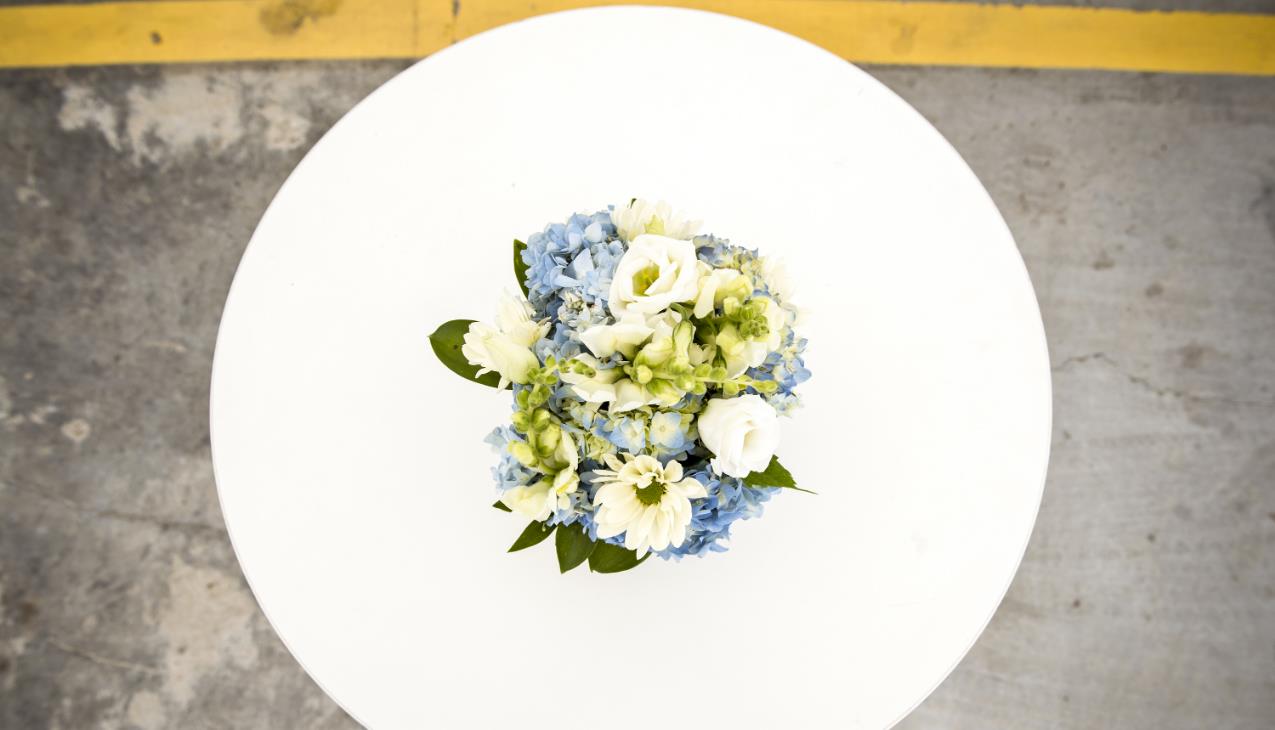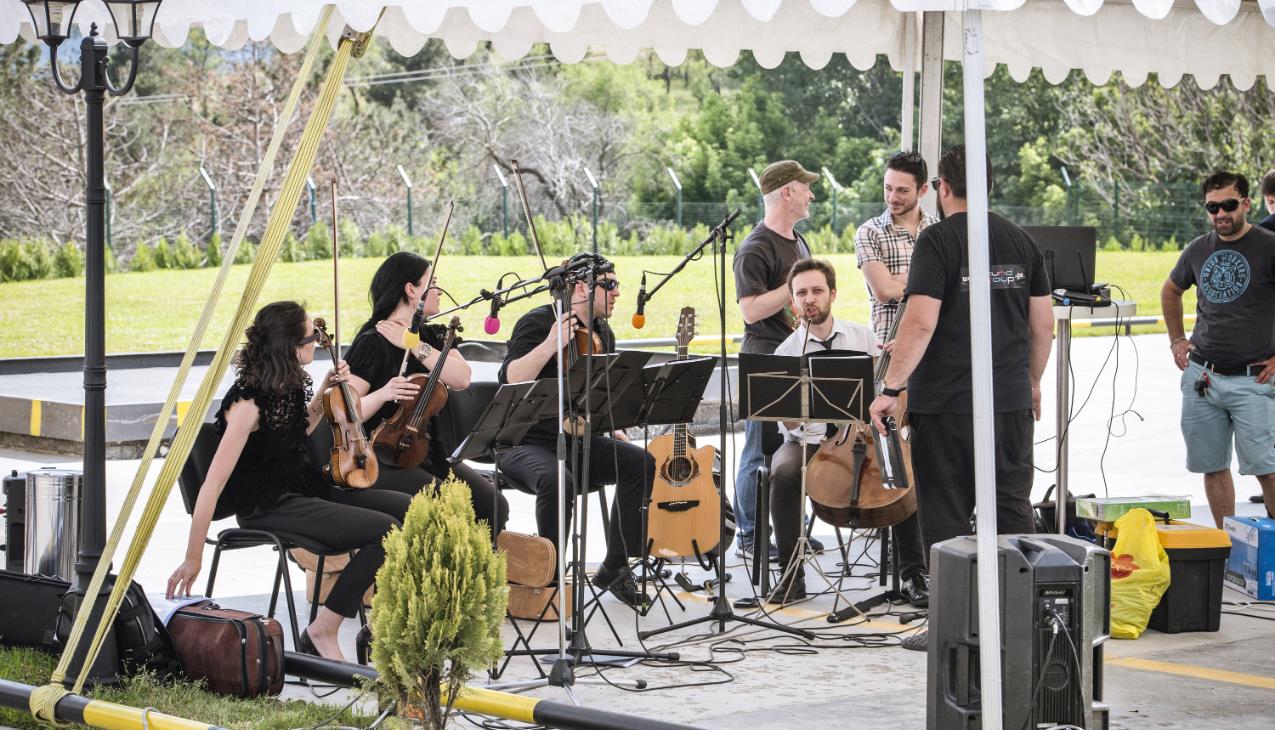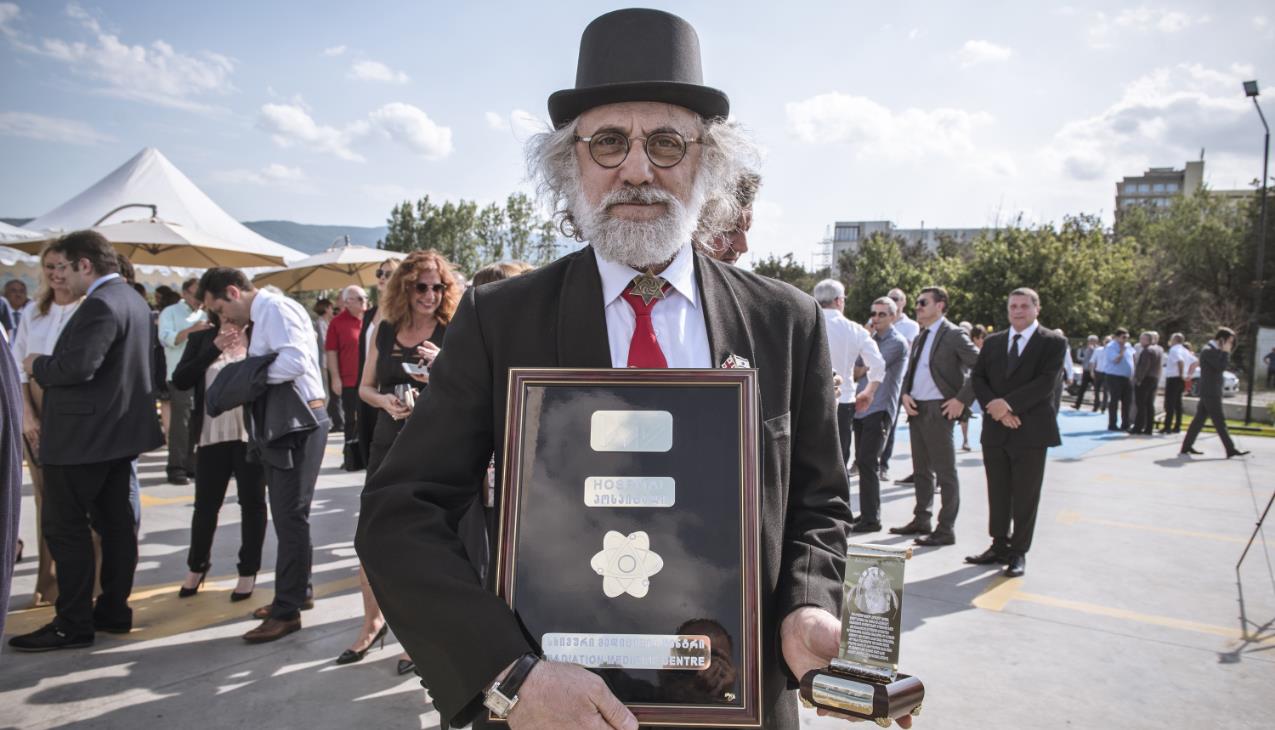 LIV Hospital - Opening
The LIV Hospital Georgia is part of an international LIV Hospital chain, therefore, the client wanted to have an international standard, stylish and memorable opening ceremony which would be attended by over 300 local and international guests.
ConcierGe Tbilisi was asked to come up with a detailed concept, guest list and visuals for the event as well as to Plan the media tour through the newly-opened hospital.
ConcierGe Tbilisi planned a big outdoor event in front of the hospital, set up tents, a stage and catering area, made a thematic shooting banner and invited a classical music quartet to enliven the atmosphere.
We selected a very special menu to host 300 guests, organized media and guest tours of the newly opened hospital and planned and executed a detailed media plan and placement.
Project Highlights
Hospital VIP Presentation for Government, Private Sector and International Guests

Special Menu, Fusion of Asian and European Cuisine

Press Tour for Journalists

Hospital Tour for guests

Classical and cover music: live performance by classical music quartet
Services Provided
Venue Decoration

Guest List Management

Media Relations Management

Special Menu Selection

Hospital Tour Planning

Live Music Selection

Full AV support
LIV Hospital - Opening
Concierge Events
Event Name: Hospital Opening | Industry: Medicine | Client: LIV Hospital | Location: Tbilisi, Georgia | Number of attendees: 300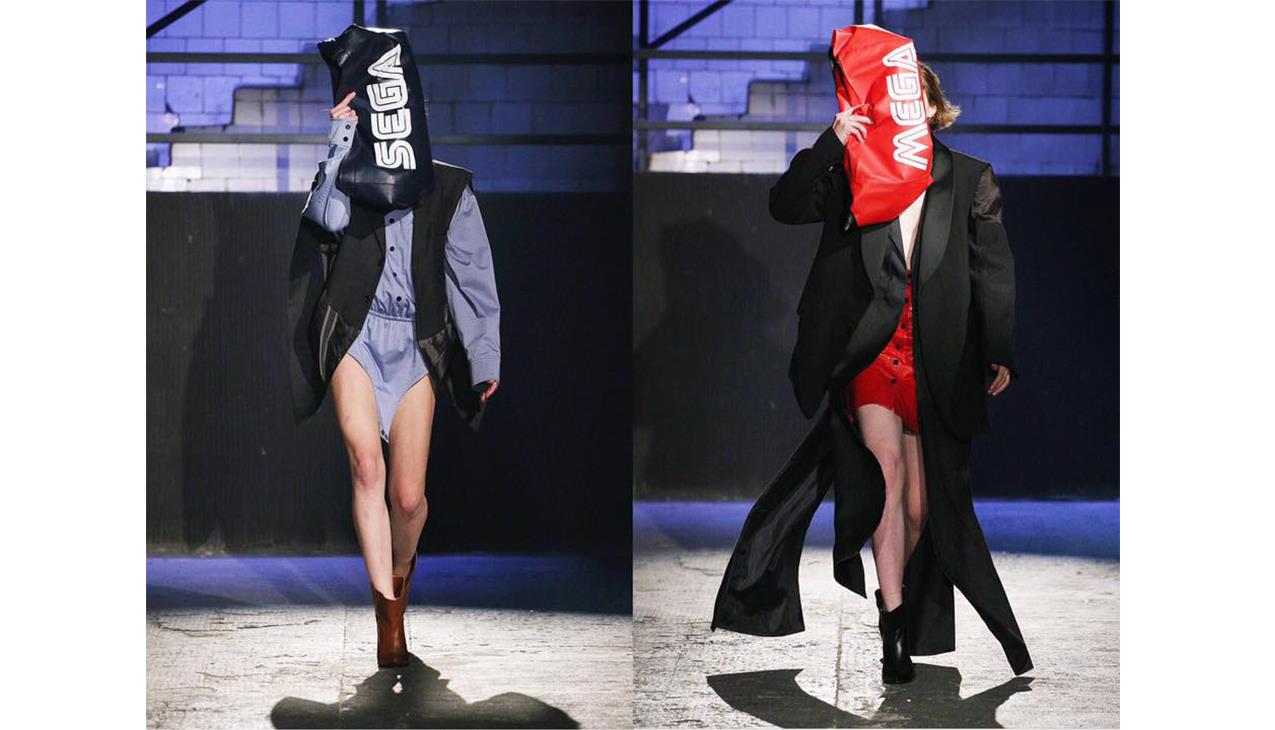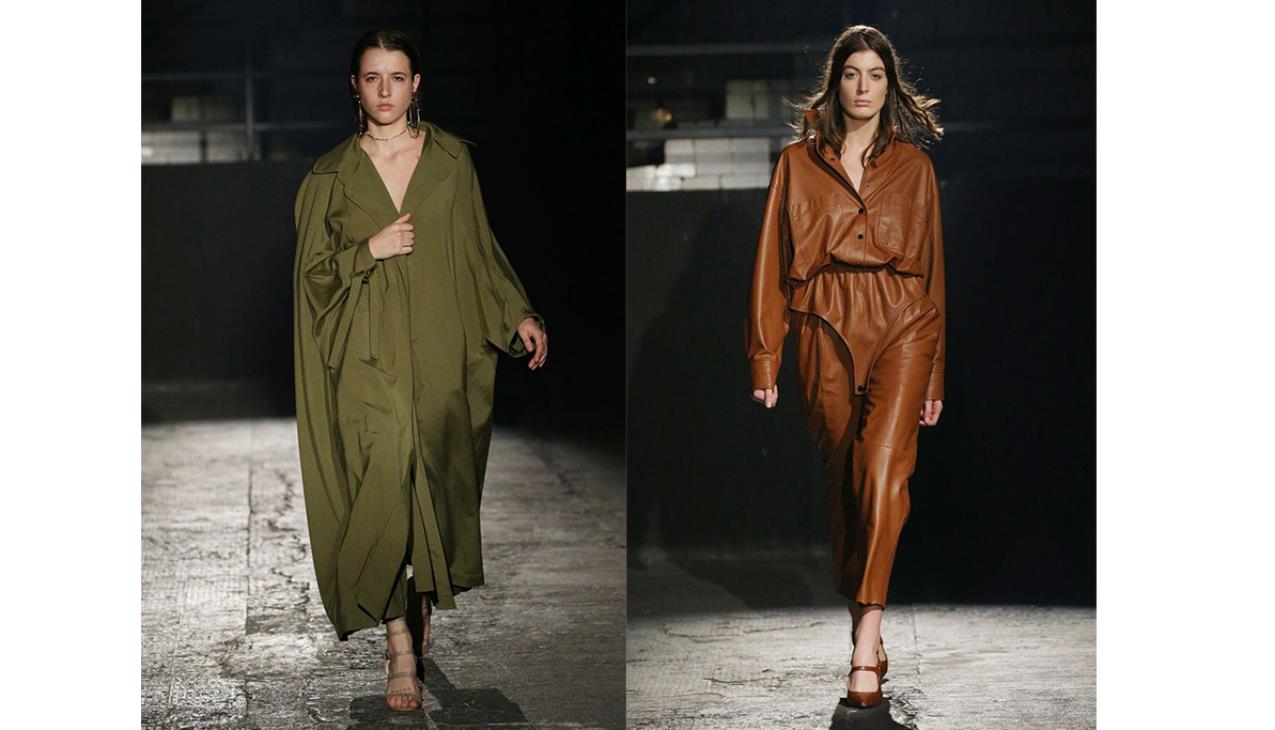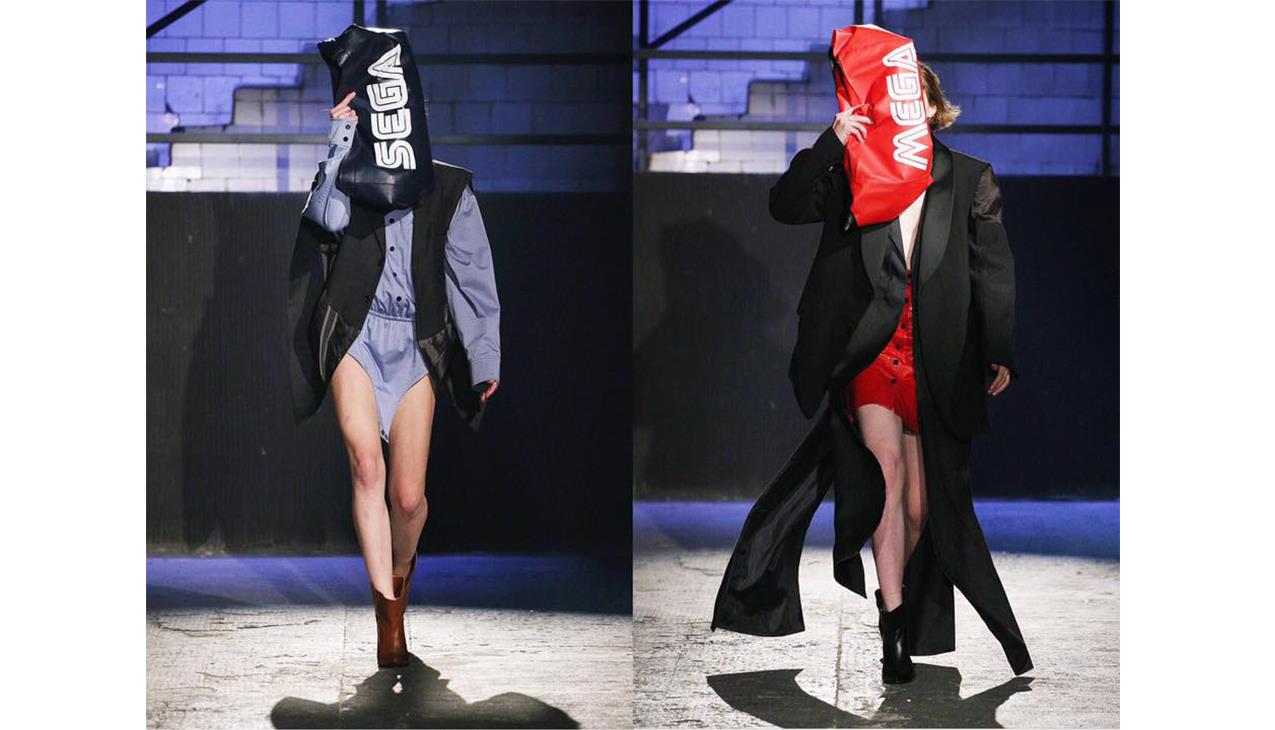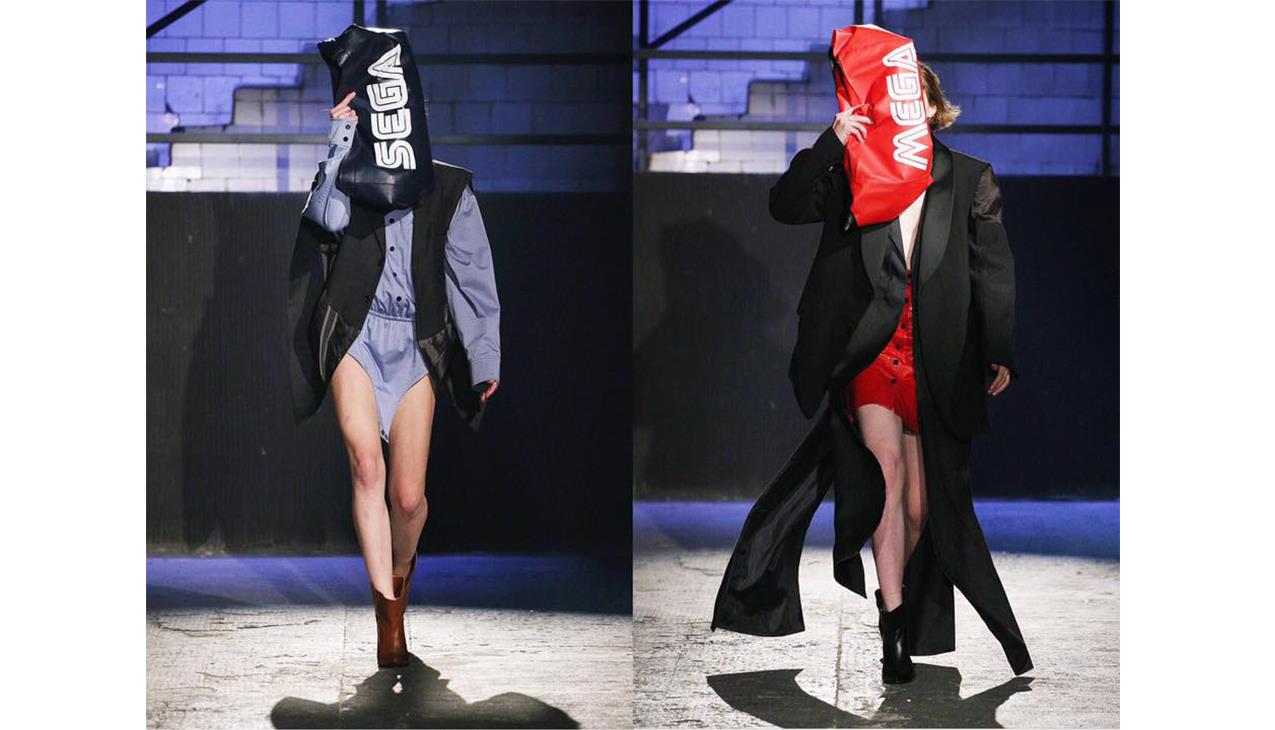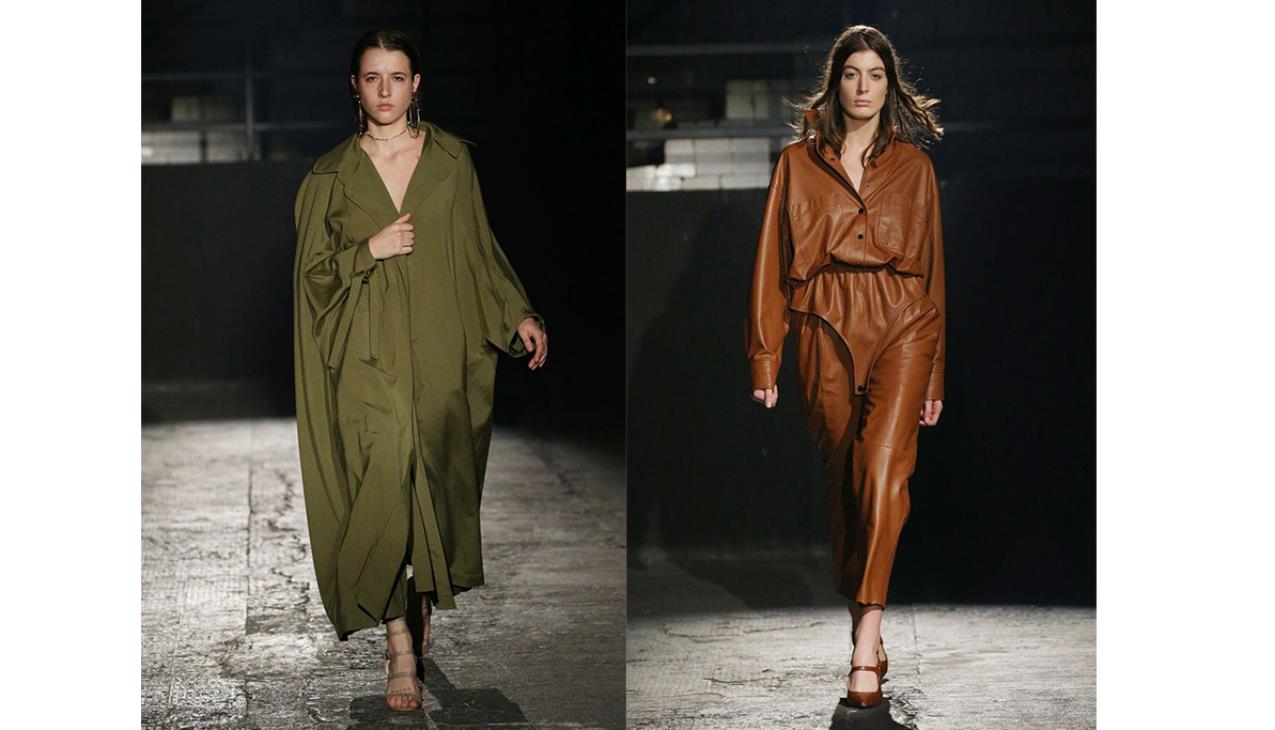 SITUATIONIST SS18
Irakli Rusadze, the founder and chief designer at SITUATIONIST, had a very clear vision of how he wanted his fashion show to be: unique, outstanding and memorable for his guests. He asked ConcierGE Tbilisi to select the best venue, install cinema lights, and construct a seating area for the invitees.
SITUATIONIST Clothes & Accessories are worn by Rihanna, Gigi & Bella Hadid, Many Victoria Secret Angels and more.
ConcierGE Tbilisi helped the client to negotiate the best underground club, BASSIANI, as an event venue. We hired a special cinema lighting system to make the catwalk look truly dramatic and mysterious.
A special seating area was constructed for guests, ensuring that everyone had a great view of the catwalk and could enjoy looking at the new designs.
To add more comfort, ConcierGE Tbilisi hosted a glintwein reception for the guests queuing outside the club.
SITUATIONIST SS18
Concierge Events
Event Name: SITUATIONIST SS18 | Industry: Fashion | Client: Irakli Rusadze, SITUATIONIST Founder | Location: Bassiani, Tbilisi, Georgia | Number of attendees: 150 | Date: November 3, 2017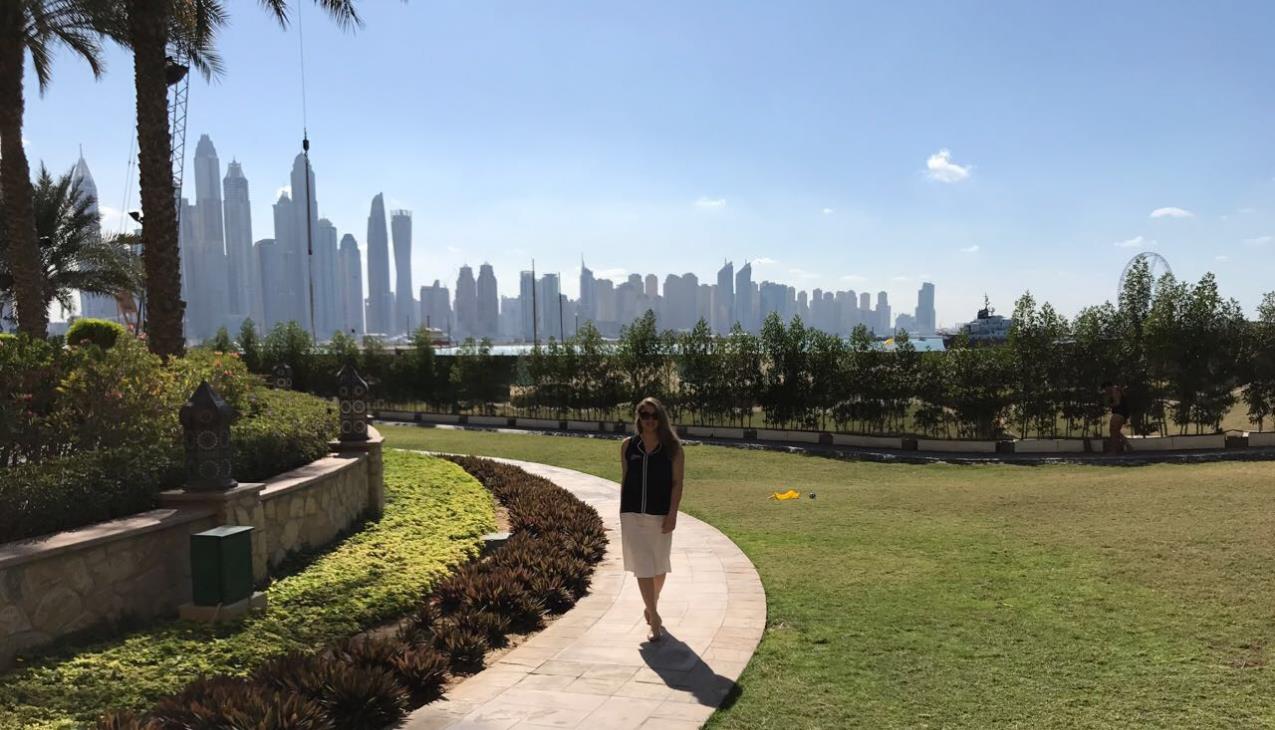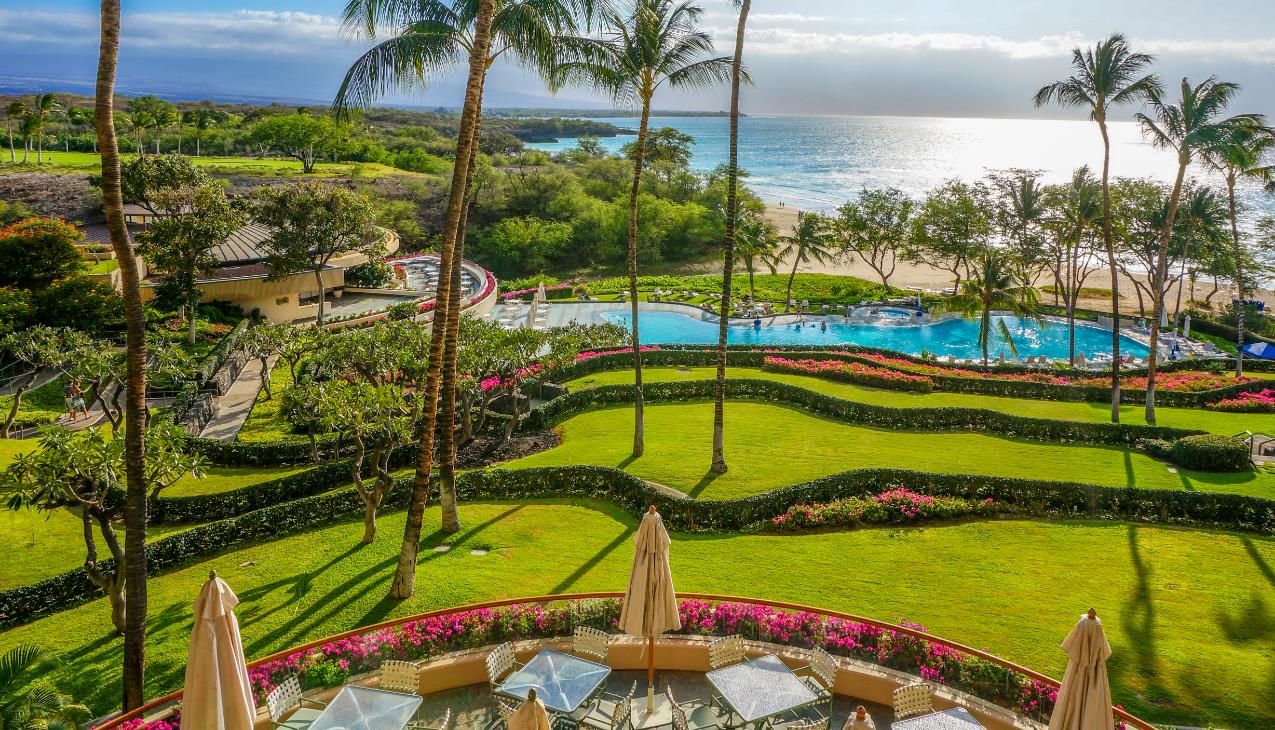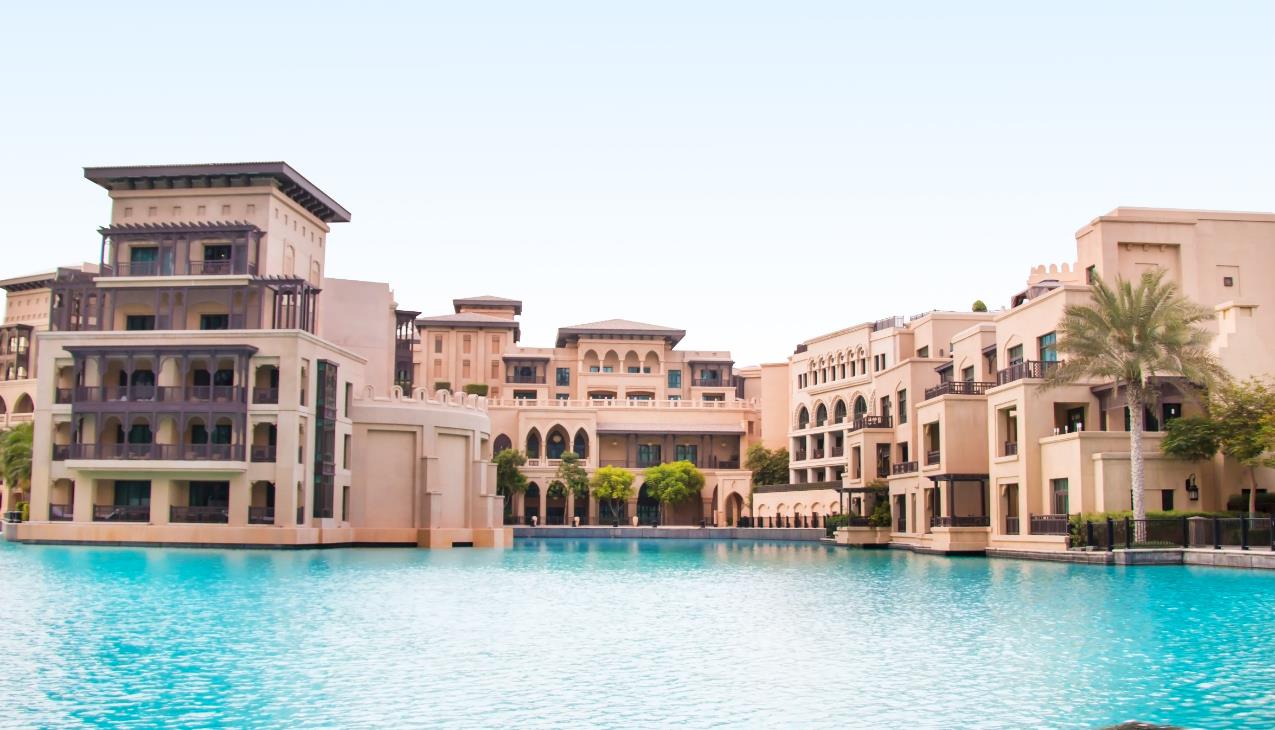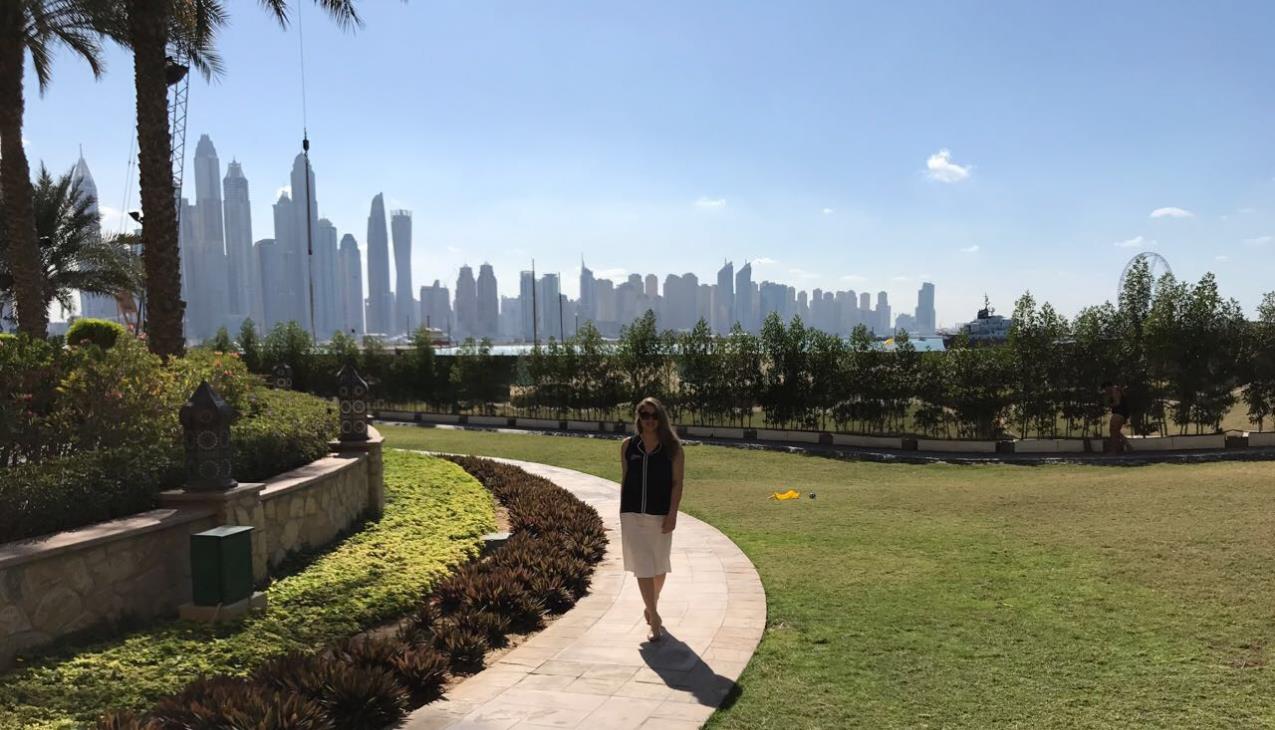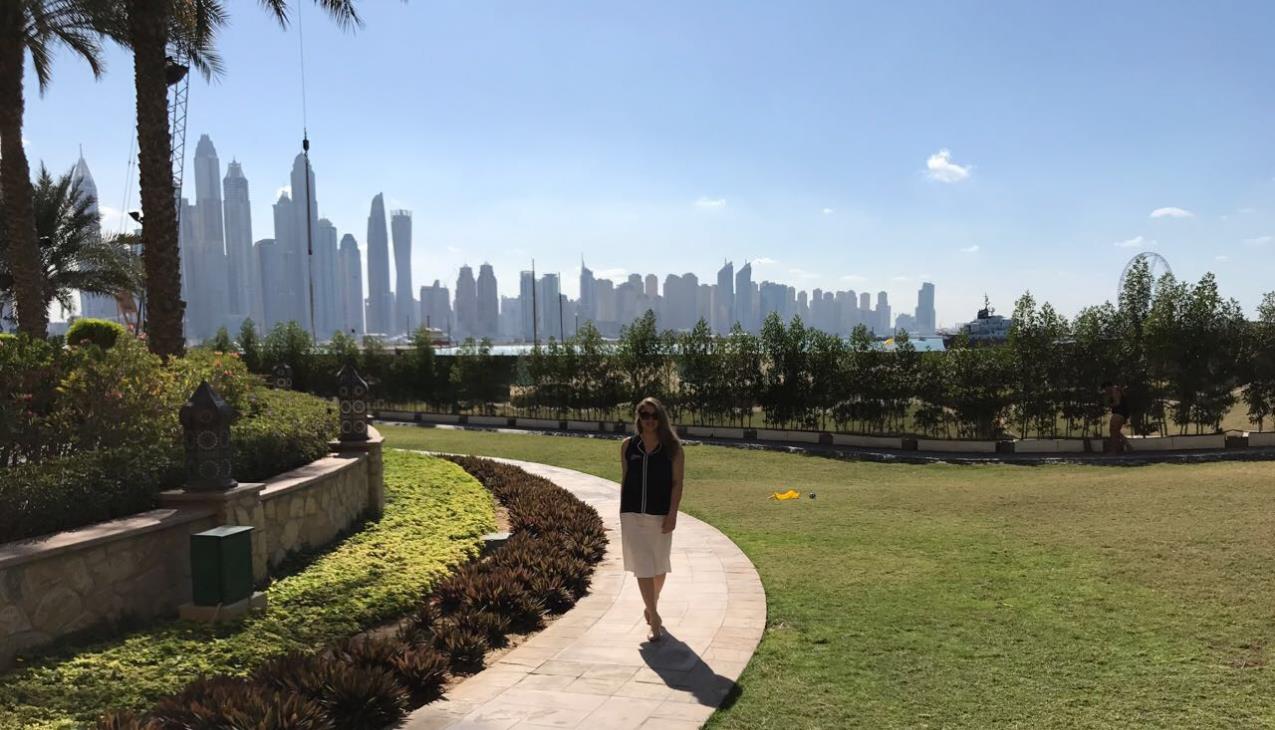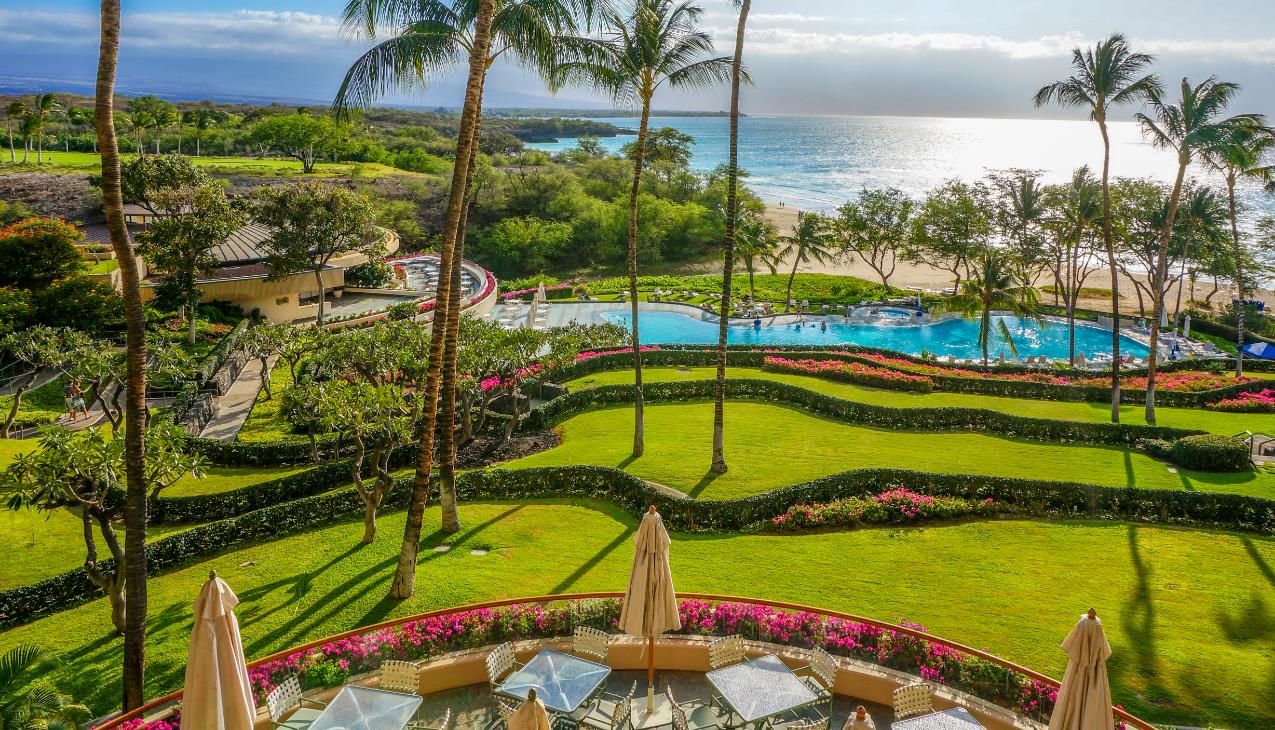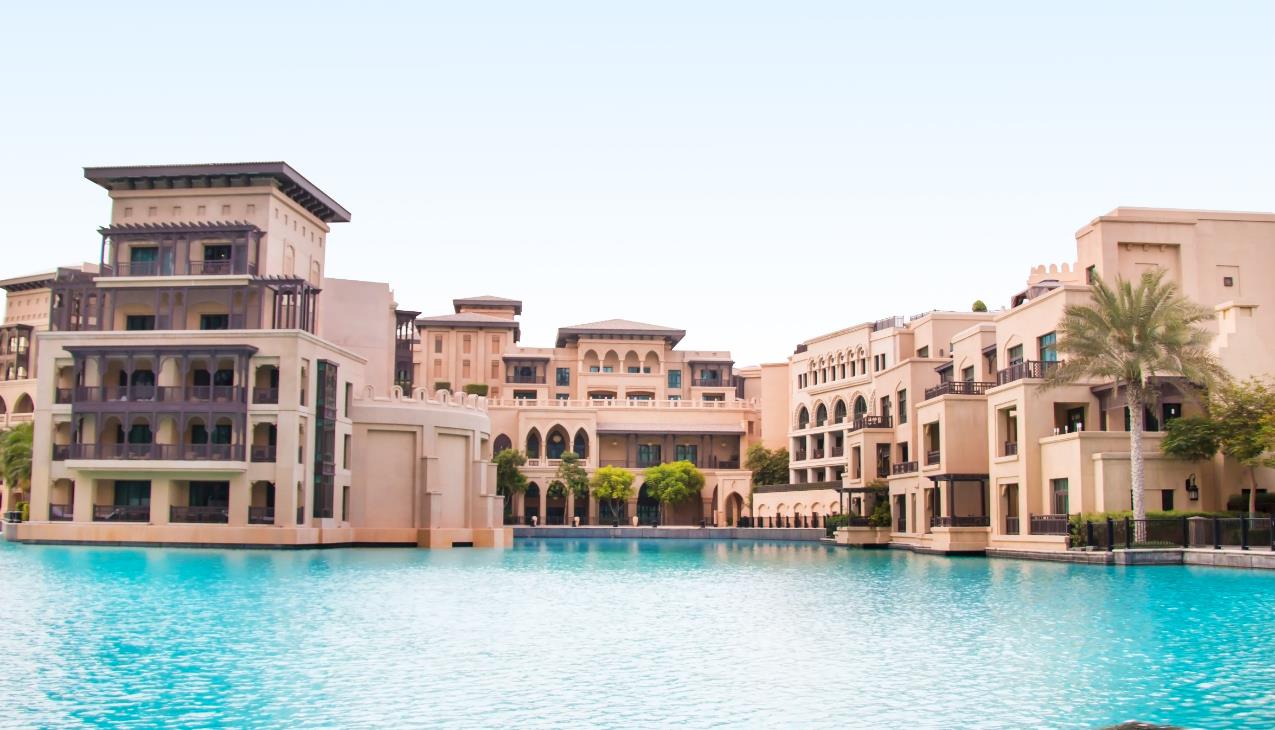 BITFURY DUBAI
Bitfury was looking for a location which was well-connected in terms of international flights; a place that could offer interesting sightseeing and which featured high class hotels with a sea view and access to the beach. The clients' food requirements were very detailed and tailored to the needs and preferences of people leading a healthy lifestyle. Having an active and interesting entertainment program was also one of the requirements.
ConcierGE Tbilisi spent two months researching the best suitable destinations for strategic sessions, with locations which were best connected and which featured high-class, five-star hotels with exceptional service and good rates.
Dubai was selected as a destination. We were able to negotiate a 40% discount on booking.com rates at Fairmont The Palm five-star hotel, which is directly on the beach and features spacious meeting rooms with private terraces overlooking the sea, with magnificent views over Dubai city. We made a special menu for the lunch and coffee break packages, negotiated the best rates, selected restaurants and planned an incredible cultural program.
BITFURY DUBAI
Concierge Events
Event Name: Strategic Sessions | Industry: Bitcoin Mining | Client: Bitfury | Location: Dubai, UAE | Number of attendees: 40 | Date: December 11-18, 2017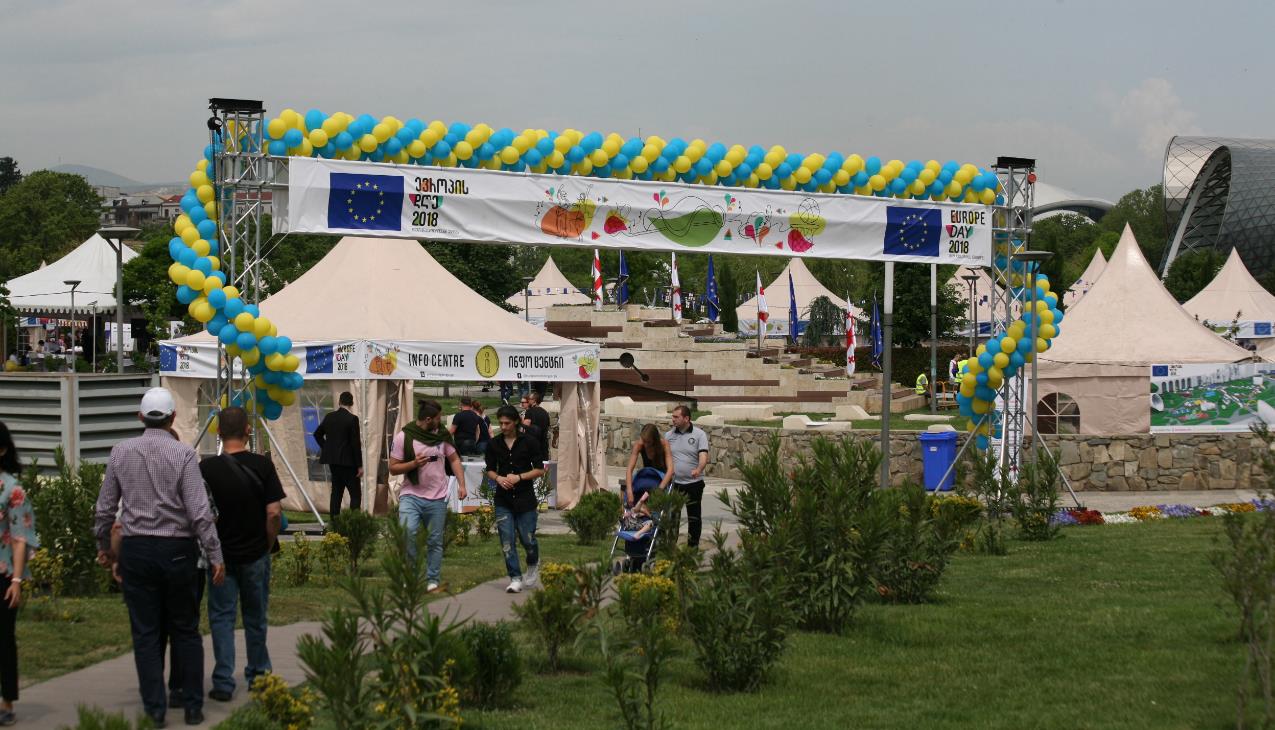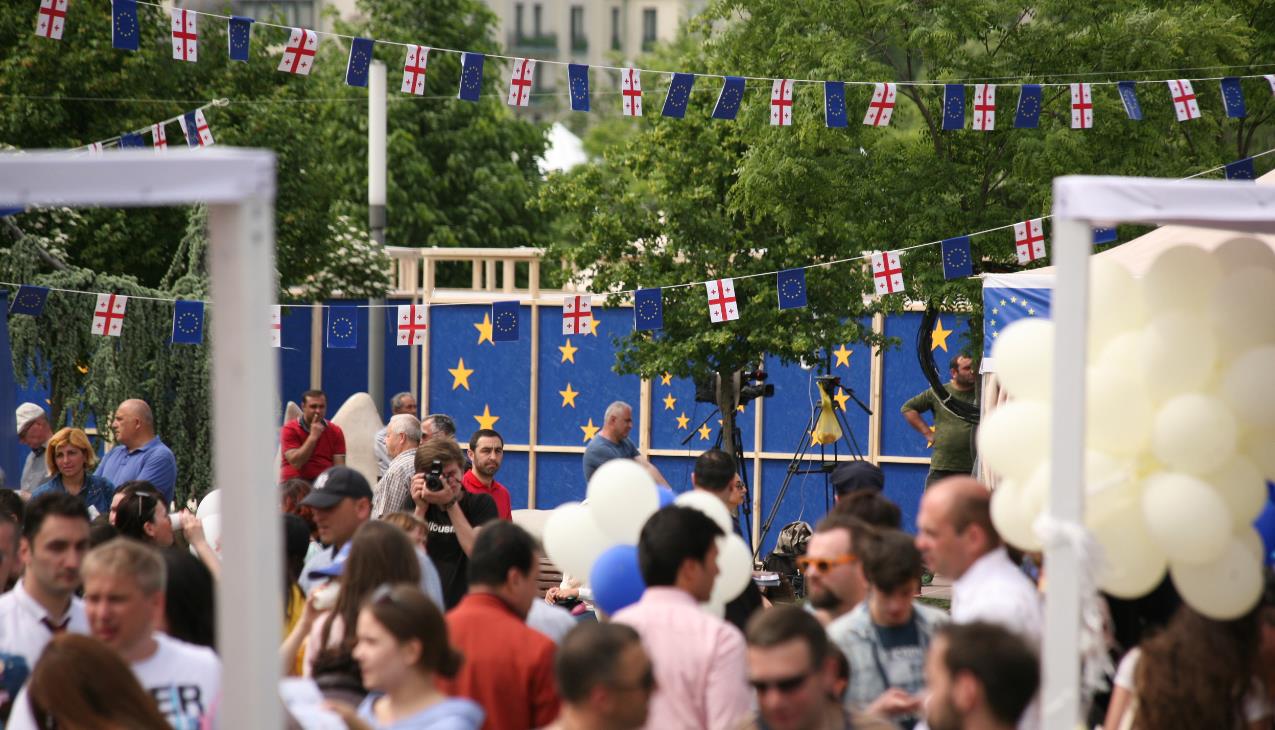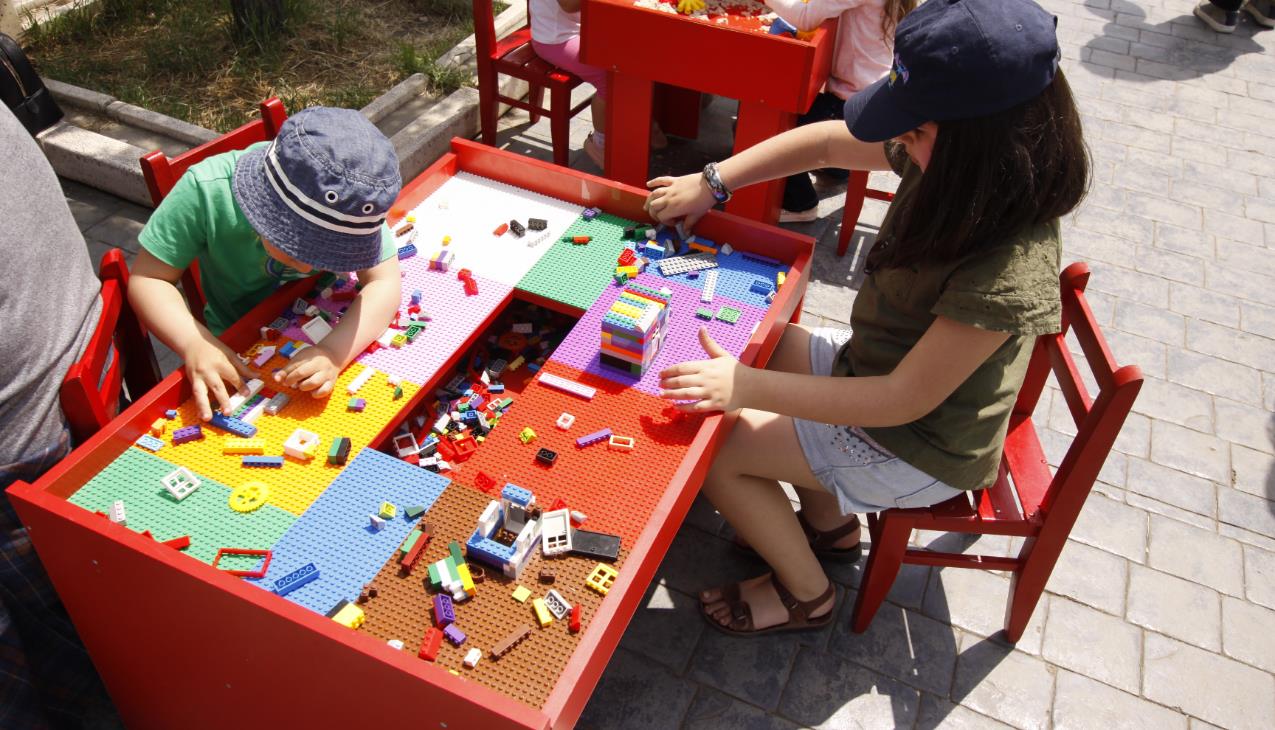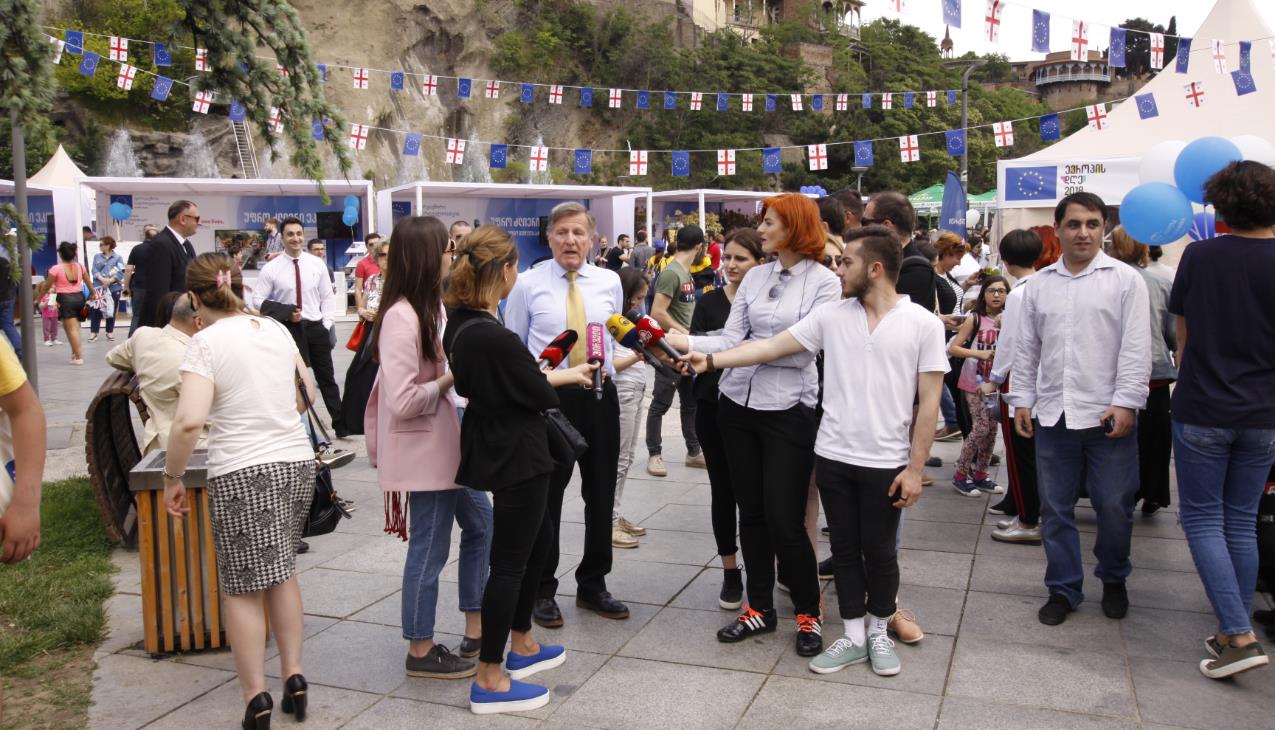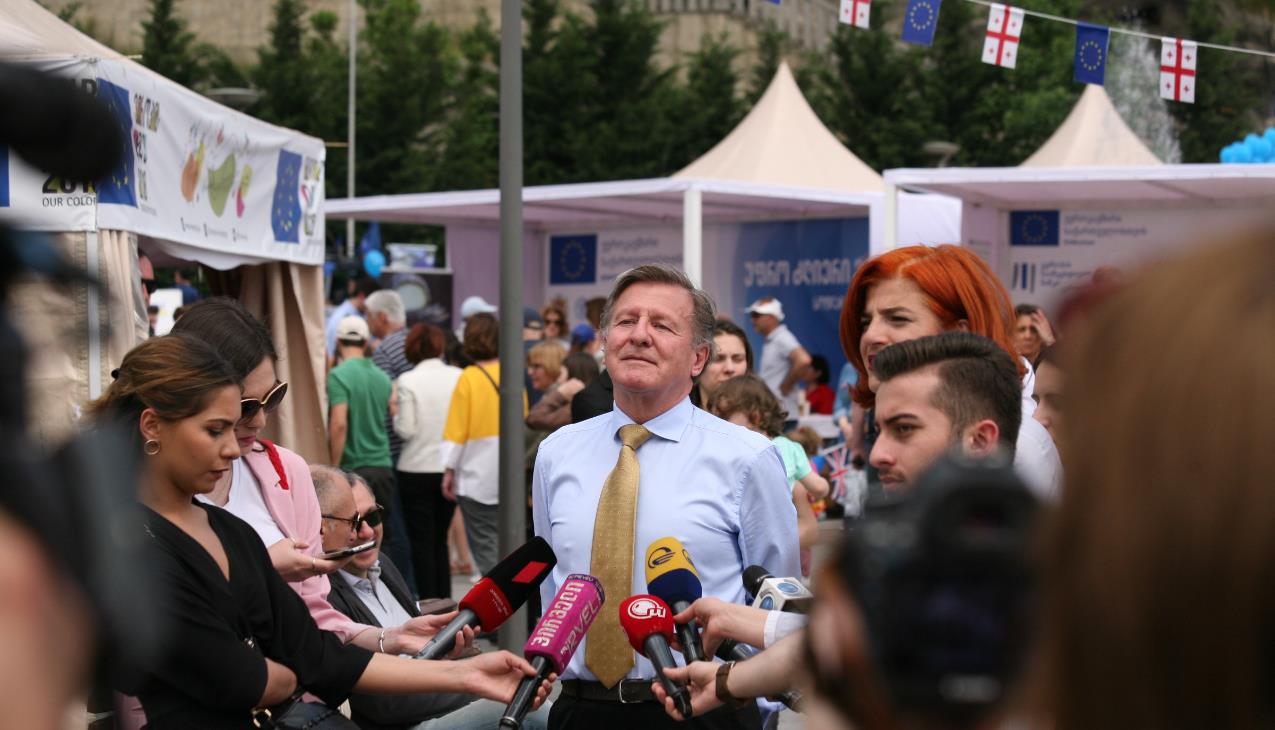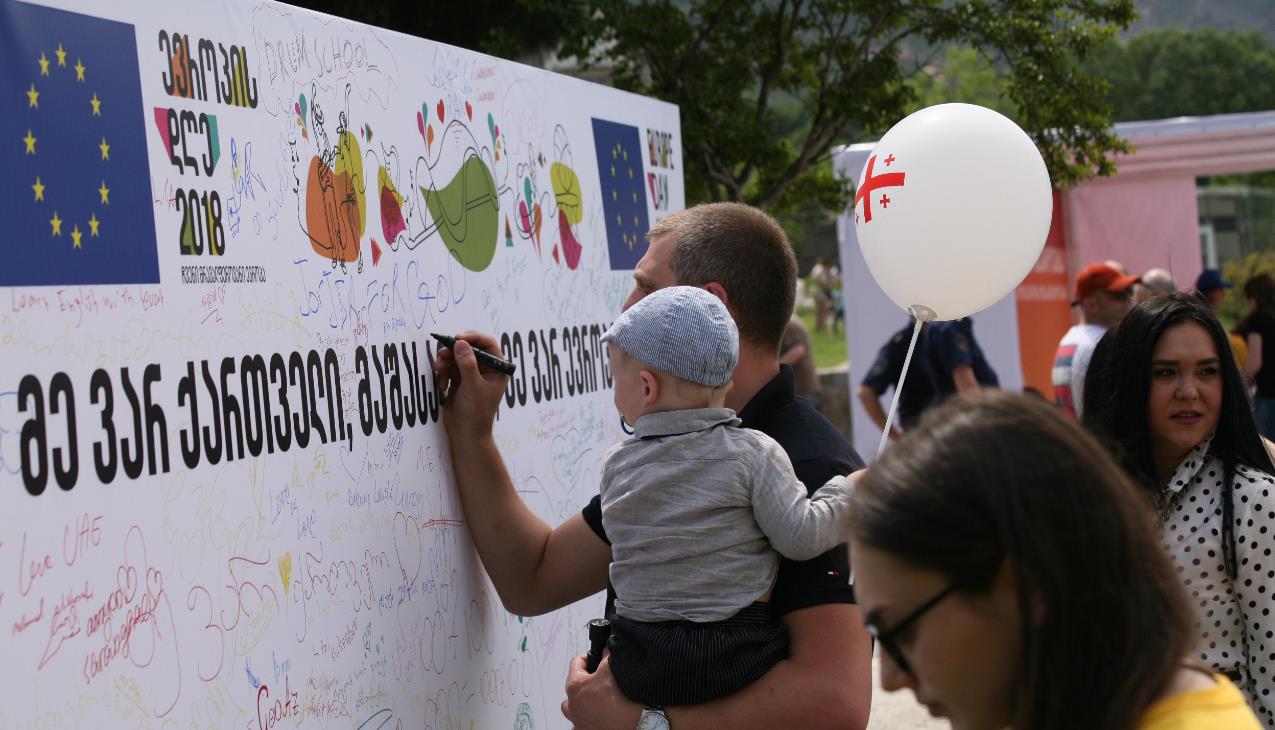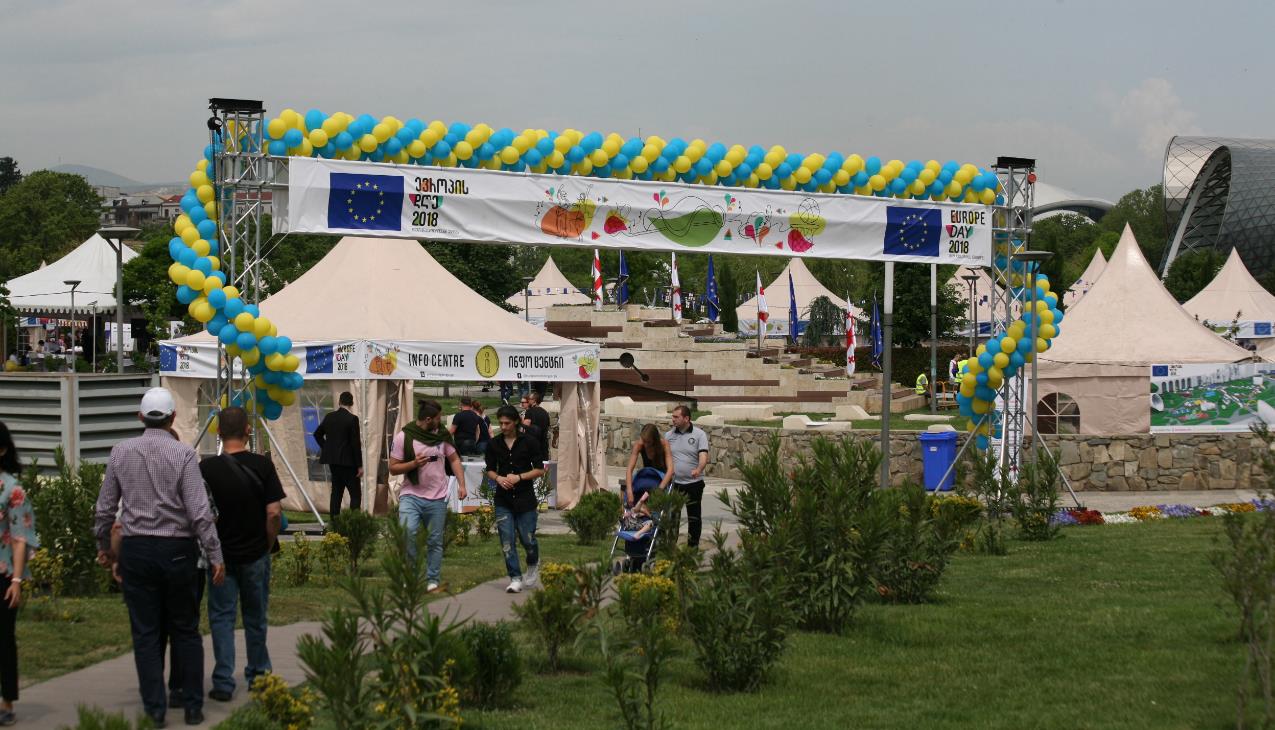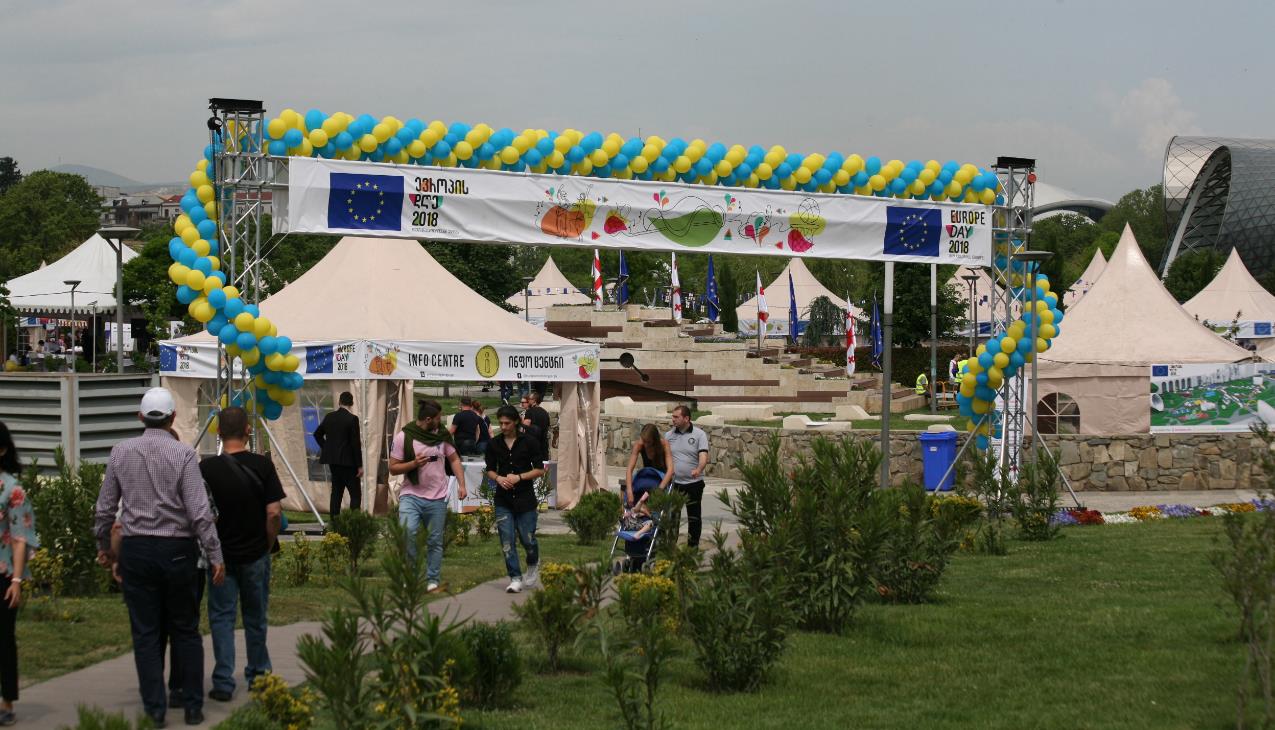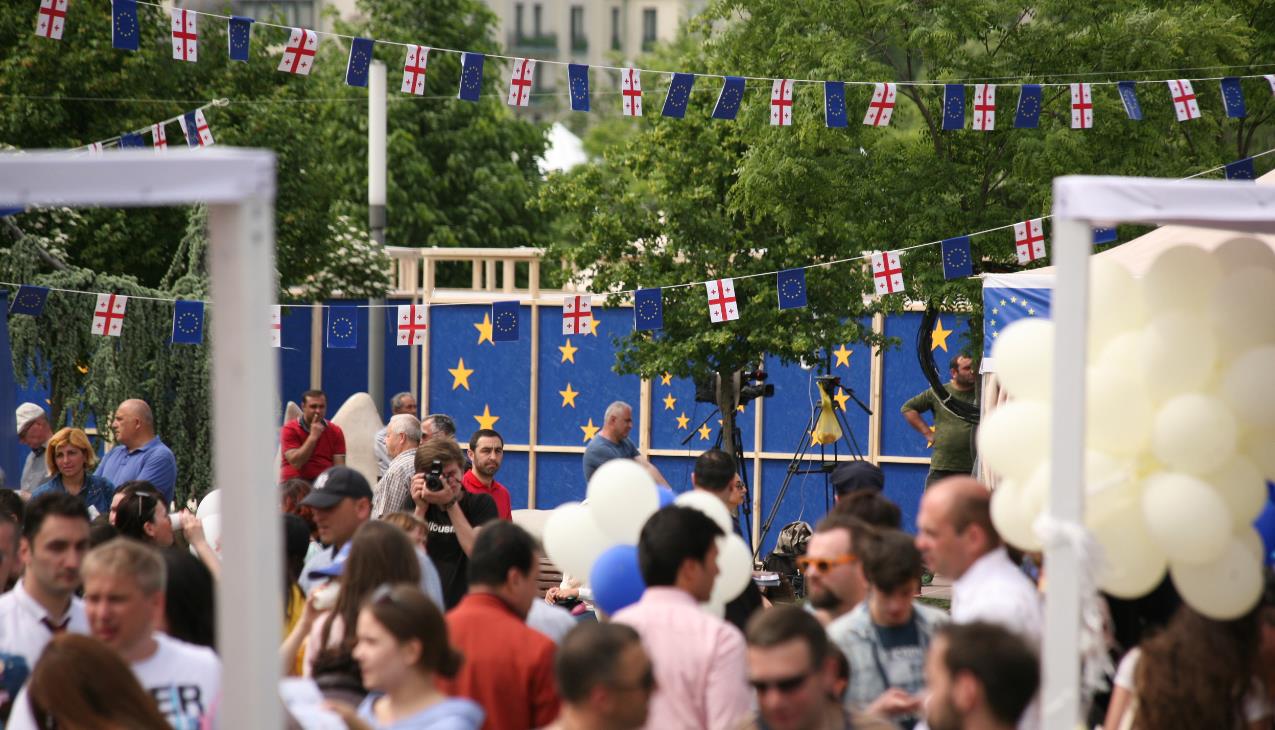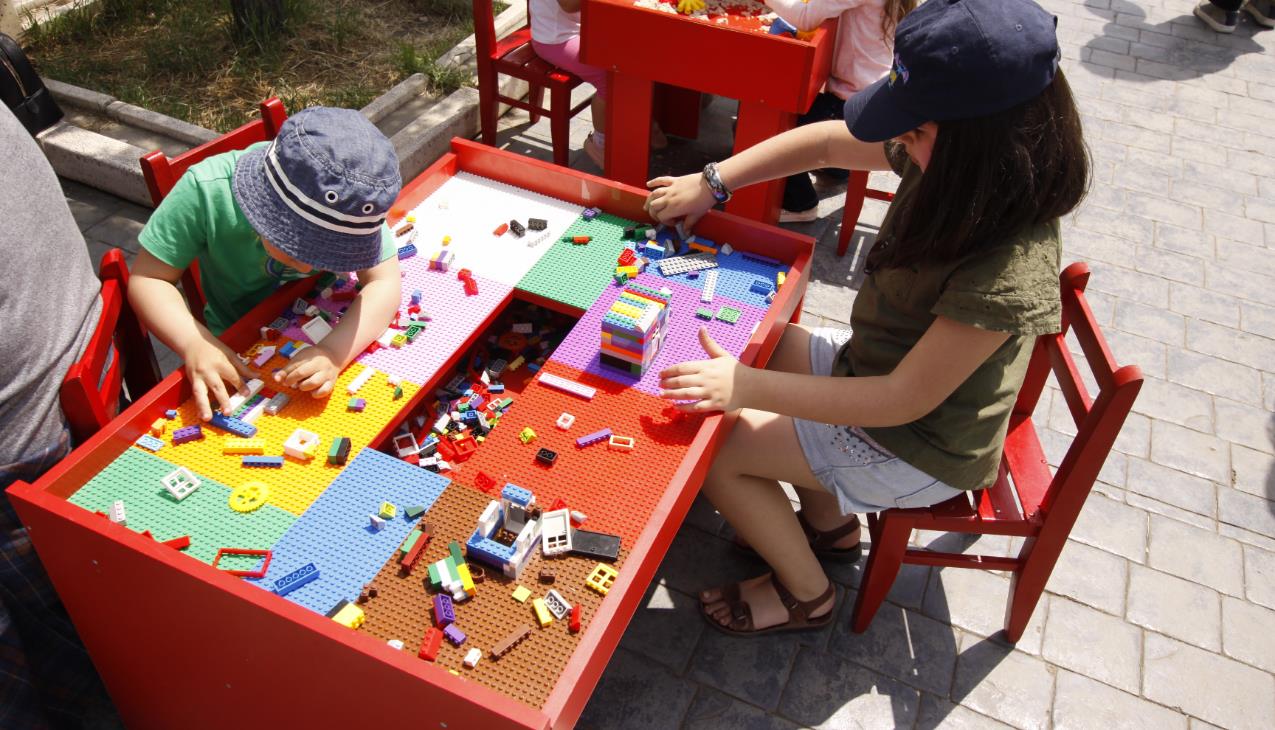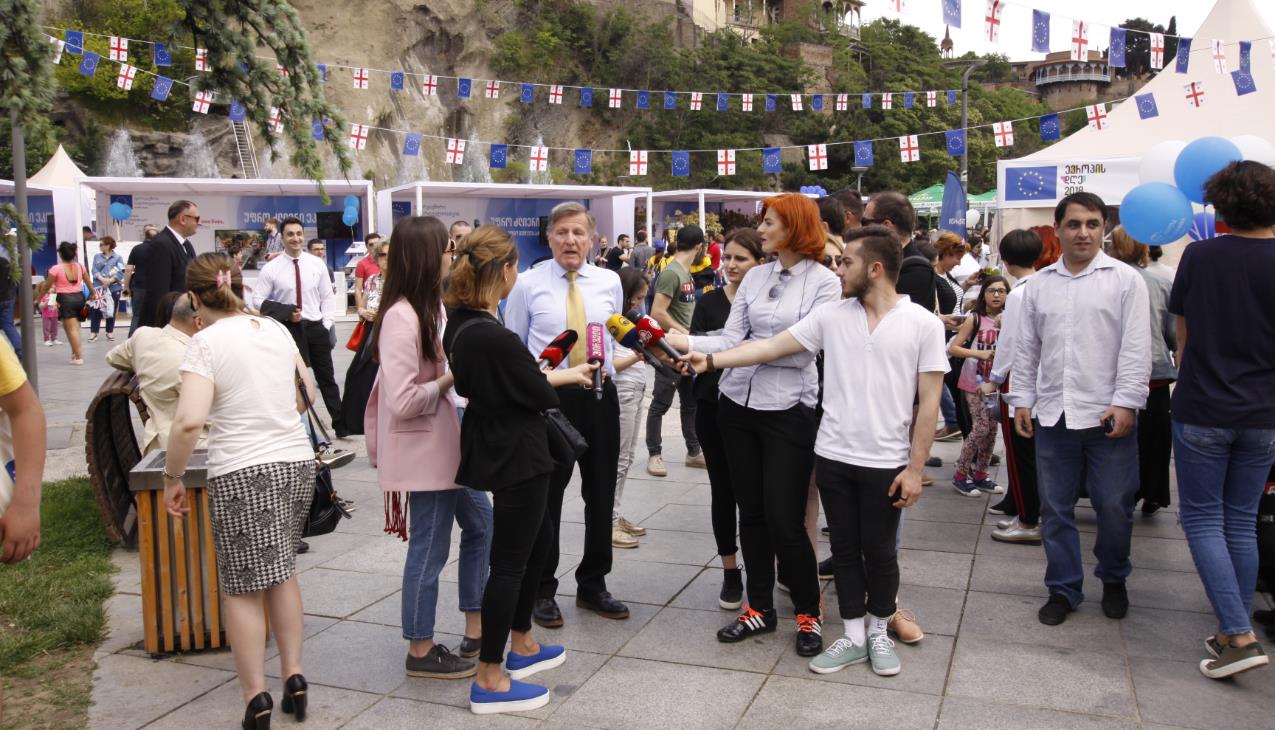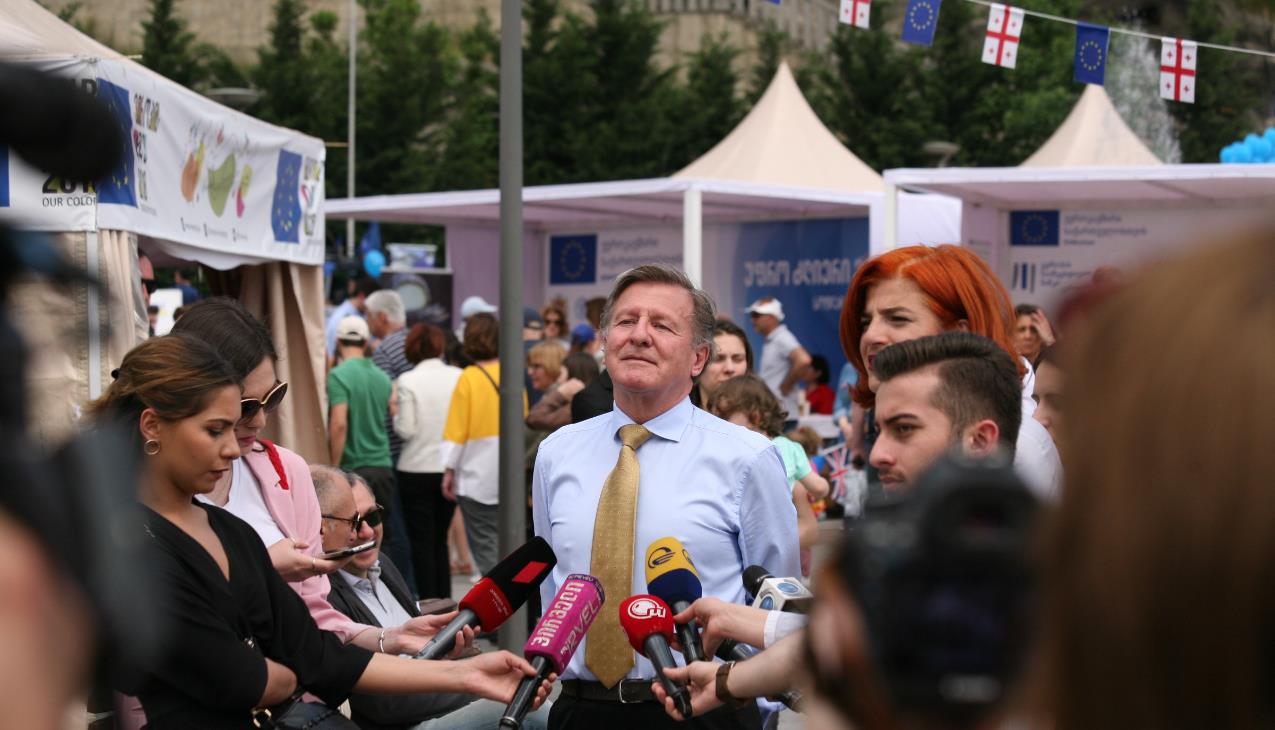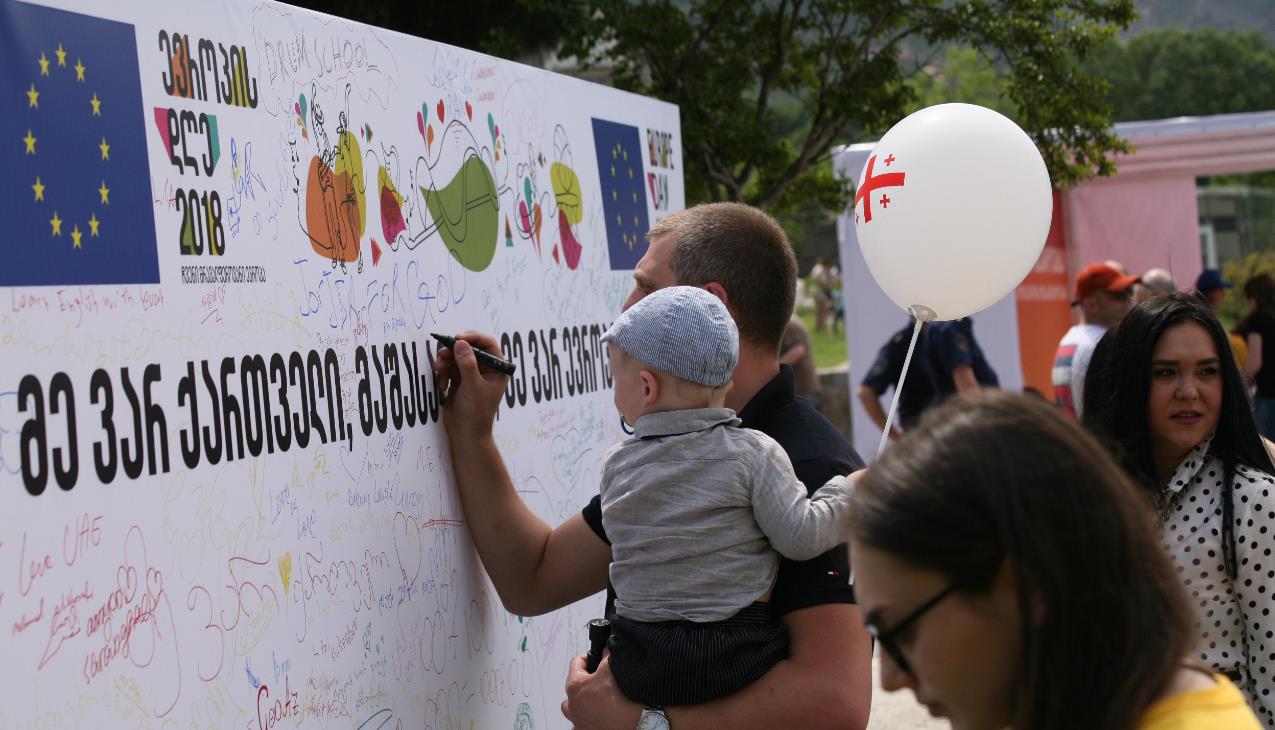 EU Days in Georgia
The European Delegation in Georgia had a call for proposals to organize a major celebration of Europe Days in Tbilisi and six regions of Georgia. The brief included setting up a European Village with information tents, a children's zone and respective entertainment program, food and beverage zone, and a cultural program to entertain the public coming to the event.
ConcierGE Tbilisi managed to beat five competing companies to win the tender. Our team organized all seven European Days in Tbilisi and six regions, not only meeting client expectations but bringing a new twist to the events.
Some major works done to create a proper European Village saw the creation of a well-equipped children's zone with a variety of entertainment activities, entertainers playing with the children and snacks for kids like popcorn, cotton candy stations, and ice cream. ConcierGE Tbilisi was said to have prepared the best Food and Beverage Zone in the five-year history of the event, a fact reflected in the satisfaction of visitors to the European Village.
We carefully selected all cultural and entertainment program elements and as a result had happy audiences in each region.
Overall, the events were very successful. The client thanked ConcierGE Tbilisi for our dedication, creativity and attention to all details which made all seven European Days truly special.
Project Highlights
Planning and implementing the European Village concept

Confirming Europe Day location with local teams and decorating the area

Ensuring interesting activities for children and the general public

Coming up with an impressive entertainment and cultural program

Ensuring European Union delegation brand visibility throughout the events

Generating high quality photo and video content for social media

Following EUD guidelines during the entire execution
Services Provided
Venue decoration, branding and setting up of the European Village

Furnishing all information tents

Setting up a separate zone for children's activities

Sourcing ice cream, cotton candy, popcorn stations

Selecting entertainers for the children's zone and planning an interesting and engaging entertainment program

Setting up and furnishing the Food and Beverage Zone, negotiating participation of quality food vendors

Providing high quality photo and video footage

Ensuring event security

Planning the cultural and entertainment program during all seven events

Providing stage, sound and light management services
EU Days in Georgia
Concierge Events
Event Name: EU Days in Georgia | Client: European Union Delegation in Georgia | Events executed and Locations: EU days in Tbilisi, Batumi, Kutaisi, Lagodekhi, Marneuli, Akhaltsikhe, Zugdidi | Number of attendees: 7 events in total with over 40,000 participants | Dates: May-November 2018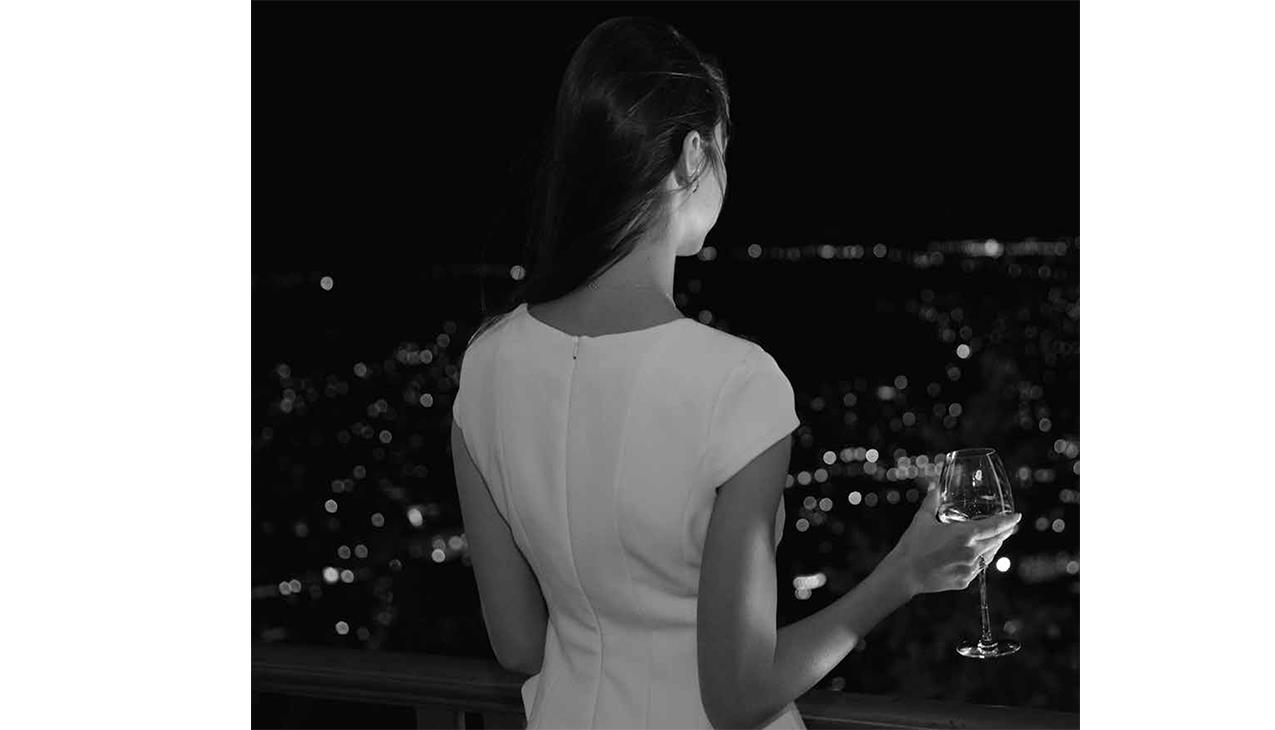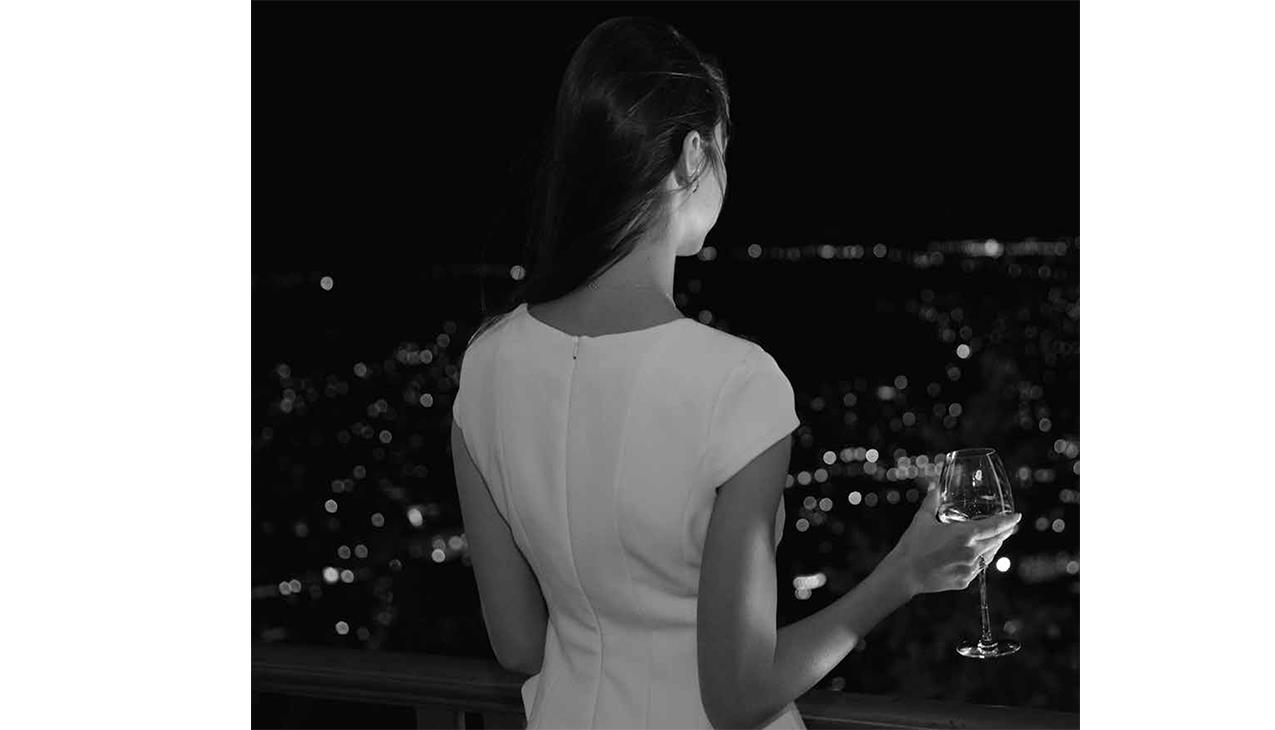 To surprise the client and impress him with our country, ConcierGE Tbilisi offered memorable tours throughout Georgia, selected special gifts for all family members, came up with delicious menus in each restaurant and offered some of the best reserve wines. We made the wedding anniversary evening truly special with a photo session in national costumes, a unique dining experience, and Georgian song from the "Shvidkaca" group.
30 Years Together
Concierge Events
Event Name: 30 Years Together | Client: Russian Businessman from Forbes List | Location: Tbilisi & Rest of Georgia | Number of attendees: 16 | Dates: June 4-7, 2017
Other Direction